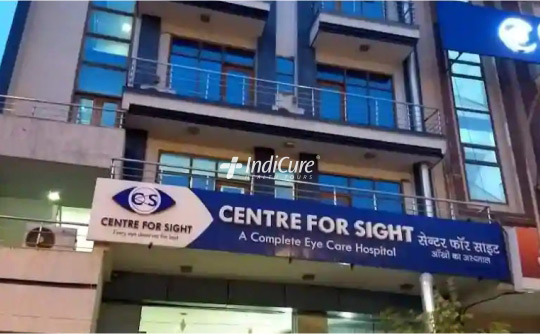 Centre for Sight, Rajouri Garden, Delhi
New Delhi
Ophthalmology
Established In : 1996
The Centre for Sight Eye Hospital in Rajouri Garden, Delhi, is a leading, contemporary, single-specialty eye-care facility. It opened its doors in 1996 as a dedicated healthcare centre dedicated to offering high-quality eye care to all patients.
The institution has a reputation for doing advanced treatments such as PRK/Surface ablation, blade LASIK, and alternative refractive surgeries such as EPI-LASIK for PRK, implantable contact lens, refractive lens exchange, collagen cross-linking, ITACS, and SBK in place of LASIK. SMILE EYE surgery, cataract surgery, and oculoplasty operations are also performed in the hospital.
Advanced retina and uvea/cornea/glaucoma problems, pediatric ophthalmology squint, ocular oncology, ocular surface & dry eye illnesses, neuro-ophthalmology, computer vision syndrome, squint in adults, retinoblastoma, and keratoconus treatments are also available to patients. Low-vision patients are given low-vision glasses.