) no-repeat}.text-left{text-align:left}.text-left h3{font-size:1.2rem;font-weight:600}p.less,p.more{clear:both;text-align:right}p.less a,p.more a{text-decoration:underline;color:#8fb2cf}ul li ul{padding-left:2rem}.pl20{padding-left:20px}.show{display:block}.hide{display:none}.container h2.text-center{width:100%;margin-bottom:20px}section{padding:20px 0}section.flex:nth-of-type(2n){background:#f7f7f7}.clients{background:#fff}.call_me{background-color:#8fb2cf;background-image:linear-gradient(to top right,#8fb2cf,#fff)}.lightbox .video{border:1px solid #efefef;padding:2px}.medical__content.best .rleft img{border-radius:16px}.bottom-button{display:flex;flex-direction:column}.bottom-button p.mt20{flex-grow:1}.bottom-button button{margin:0 auto 20px}.rleft40{width:40%}.rleft60{width:60%}.rright40{width:40%}.rright60{width:60%}.rleft amp-img,.rright amp-img{width:100%;height:100%}.best .rleft amp-img,.best .rright amp-img{height:auto}amp-carousel img{object-fit:contain}img{width:100%;height:auto}p.strong{font-weight:700}.best-h1{font-size:32px}::-webkit-scrollbar{display:block;background-color:#eee;width:16px}::-webkit-scrollbar-thumb{background:#999;height:60px}.star-section{display:flex;justify-content:center;margin-bottom:40px}.star-rating-number{background:#fabd02;font-size:28px;color:#fff;padding:8px 12px;border-radius:50%;width:60px;height:60px;z-index:9;font-weight:600;display:inline-block}.star-rating,.star-rating-number{transform:translate(20px,30px) rotate(-3deg)}.star-rating{color:#fabd02;display:inline-flex;font-size:24px;background:#7b9baa;padding:10px 20px;border-radius:10px;margin-left:-20px;height:44px;line-height:1em}.star-rating i{margin:2px 10px}.btn--white{background:#fff;color:#8fb2cf;border:2px solid #fff}.hero__content h2:after{content:none}.procedures{column-gap:20px}.medical__content .bg-grey{min-height:100%}.lightbox{background:rgba(0,0,0,.8);width:100%;height:100%;position:absolute;display:flex;align-items:center;justify-content:center;overflow:auto;z-index:99999}.lightbox h1{color:#fff}.lightbox div.modal-dialog{background:#fff;padding:20px;width:50%;min-width:320px}.enquiry-form{min-height:100%}.lightbox .vc_custom_heading{font-size:1.5rem;font-weight:600}.close:after{content:"X"}.modal-form .close{float:right;font-size:1.5rem;z-index:1;color:#000;transition:all .15s ease-out;border:0;background:#fff}.modal-form .close:focus{border:0}form.amp-form-submit-error [submit-error],form.amp-form-submit-success [submit-success]{margin-top:16px}form.amp-form-submit-success [submit-success]{color:#fff;background-color:grey}form.amp-form-submit-error [submit-error]{display:inline}form.amp-form-submit-success.hide-inputs>input{display:none}.masonry .other-social{background:#edf5ff}.price-table{table-layout:fixed;word-wrap:break-word}:root{color-scheme:light dark;--blue:#0084b4;--indigo:#6610f2;--purple:#6f42c1;--pink:#e83e8c;--red:#dc3545;--orange:#fd7e14;--yellow:beige;--green:#269e95;--teal:#20c997;--cyan:#17a2b8;--white:#fff;--gray:#6c757d;--gray-dark:#212529;--primary:#0084b4;--secondary:#6c757d;--success:#269e95;--info:#17a2b8;--warning:beige;--danger:#dc3545;--light:#212529;--dark:#212529;--breakpoint-xs:0;--breakpoint-sm:576px;--breakpoint-md:768px;--breakpoint-lg:992px;--breakpoint-xl:1200px;--font-family-sans-serif:"Source Sans Pro",sans-serif;--font-family-monospace:SFMono-Regular,Menlo,Monaco,Consolas,"Liberation Mono","Courier New",monospace}.sidebar-close{background:transparent}*,:after,:before{box-sizing:border-box}html{font-family:sans-serif;line-height:1.15;-webkit-text-size-adjust:100%;-webkit-tap-highlight-color:rgba(0,0,0,0)}article,aside,figcaption,figure,footer,header,hgroup,main,nav,section{display:block}body{margin:0;font-family:Source Sans Pro,sans-serif;font-weight:400;line-height:1.5;text-align:left;font-size:1rem}@media (prefers-color-scheme:light){body{background-color:#fff}a,body{color:#212529}caption{color:#6c757d}hr{border-top:1px solid rgba(0,0,0,.1)}.blockquote-footer{color:#6c757d}pre{background-color:#e9ecef;border:1px solid #dee2e6}pre,table{color:#212529}table td,table th{border-top:1px solid #dee2e6}table thead th{border-bottom:2px solid #dee2e6}table tbody+tbody{border-top:2px solid #dee2e6}.form-control{color:#495057;background:#fff;border:1px solid #ced4da}.form-control::placeholder{color:#6c757d}.form-control:disabled,.form-control[readonly]{background:#e9ecef}select.form-control{background:#fff url(https://ampcssframework.com/assets/icons/chevron-down.svg) no-repeat right 1rem center}select.form-control:focus::-ms-value{color:#495057;background:#fff}.form-control-plaintext{color:#212529}.input-group-text{color:#495057;background:#e9ecef;border:1px solid #ced4da}.card{background:#fff;border:1px solid #dee2e6}.card,.card-body{color:#212529}.card-footer{background:rgba(0,0,0,.03);border-top:1px solid #dee2e6}.page-link{color:#212529;background:#fff;border:1px solid #dee2e6}.page-link:hover{color:#000;background:#e9ecef;border-color:#dee2e6}.page-item.active .page-link{color:#fff;background:#269e95;border-color:#269e95}.page-item.disabled .page-link{color:#6c757d;background:#fff;border-color:#dee2e6}header.full-width{background:#fff}.mega-menu .main-menu li{border-top:1px solid #dee2e6}.header .main-menu .hamburger,.header .main-menu .hamburger:after,.header .main-menu .hamburger:before,footer{background:#fff}footer{color:#787878}}[tabindex="-1"]:focus:not(:focus-visible){outline:0}hr{box-sizing:content-box;height:0;overflow:visible}h1,h2,h3,h4,h5,h6{margin:1rem 0}p{margin-top:0;margin-bottom:1rem}abbr[data-original-title],abbr[title]{text-decoration:underline;text-decoration:underline dotted;border-bottom:0;text-decoration-skip-ink:none;cursor:help}address{font-style:normal;line-height:inherit}address,dl,ol,ul{margin-bottom:1rem}dl,ol,ul{margin-top:0}ol ol,ol ul,ul ol,ul ul{margin-bottom:0}dt{font-weight:700}dd{margin-bottom:.5rem;margin-left:0}blockquote{margin:0 0 1rem}b,strong{font-weight:700}small{font-size:80%}sub,sup{position:relative;line-height:0;vertical-align:baseline;font-size:75%}sub{bottom:-.25em}sup{top:-.5em}a{text-decoration:none;background:transparent}a:hover{text-decoration:underline}a:not([href]),a:not([href]):hover{color:inherit;text-decoration:none}code,kbd,pre,samp{font-family:SFMono-Regular,Menlo,Monaco,Consolas,Liberation Mono,Courier New,monospace;font-size:1em}pre{margin-top:0;margin-bottom:1rem;overflow:auto}figure{margin:0 0 1rem}img{border-style:none}img,svg{vertical-align:middle}svg{overflow:hidden}table{border-collapse:collapse}caption{padding-top:.75rem;padding-bottom:.75rem;text-align:left;caption-side:bottom}th{text-align:inherit}label{display:inline-block;margin-bottom:.5rem}button,input,optgroup,select,textarea{margin:0;font-family:inherit;line-height:inherit;font-size:inherit}.modal-body input[type=text],.modal-body select,.modal-body textarea,input[type=email],input[type=number],input[type=password]{padding:8px;border:1px solid #999;margin-bottom:10px;width:100%;border-radius:4px}button,input{overflow:visible}button,select{text-transform:none}select{word-wrap:normal}[type=button],[type=reset],[type=submit],button{-webkit-appearance:button}[type=button]:not(:disabled),[type=reset]:not(:disabled),[type=submit]:not(:disabled),button:not(:disabled){cursor:pointer}[type=button]::-moz-focus-inner,[type=reset]::-moz-focus-inner,[type=submit]::-moz-focus-inner,button::-moz-focus-inner{padding:0;border-style:none}input[type=checkbox],input[type=radio]{box-sizing:border-box;padding:0}input[type=date],input[type=datetime-local],input[type=month],input[type=time]{-webkit-appearance:listbox}textarea{overflow:auto;resize:vertical}[type=number]::-webkit-inner-spin-button,[type=number]::-webkit-outer-spin-button{height:auto}[type=search]{outline-offset:-2px;-webkit-appearance:none}[type=search]::-webkit-search-decoration{-webkit-appearance:none}::-webkit-file-upload-button{font:inherit;-webkit-appearance:button}output{display:inline-block}summary{display:list-item;cursor:pointer}[hidden],template{display:none}.h1,.h2,.h3,.h4,.h5,.h6,h1,h2,h3,h4,h5,h6{margin-bottom:.5rem;font-weight:600;line-height:1.2}.h1,h1{font-size:3rem}.h2,h2{font-size:2rem}.h3,h3{font-size:1.2rem}.h4,h4{font-size:1.15rem}.h5,.h6,h5,h6{font-size:1rem}.h1,h1{font-size:calc(1.375rem + 1.5vw)}@media (max-width:768px){.h2,h2{font-size:calc(1.325rem + .9vw)}.h3,h3{font-size:calc(1rem + .6vw)}.h4,h4{font-size:calc(1rem + .2vw)}}.lead{font-weight:400;font-size:1.25rem}hr{margin-top:1rem;border:0}.blockquote,hr{margin-bottom:1rem}.blockquote{padding-left:1rem;border-left:5px solid #269e95;font-size:1rem}.blockquote i{float:right;font-style:italic;font-size:.875rem}.blockquote-footer{display:block;font-size:80%}amp-img,img{border:0}amp-img[class^=-amp],amp-img[class^=i-amp]{height:auto;max-width:100%}code{font-size:.875rem;color:#e83e8c;word-wrap:break-word}a>code{color:inherit}kbd{padding:.2rem .4rem;font-size:.875rem;color:#212529;background:#dee2e6;border-radius:.2rem}kbd kbd{padding:0;font-size:100%;font-weight:700}pre{display:block;padding:1rem;font-size:.875rem}pre code{font-family:SFMono-Regular,Menlo,Monaco,Consolas,Liberation Mono,Courier New,monospace;color:inherit;word-break:normal;text-indent:5em;font-size:75%}.container{width:100%;padding-right:15px;padding-left:15px;margin-right:auto;margin-left:auto}@media (min-width:1200px){.container{max-width:1140px}}.container-fluid,.container-lg,.container-md,.container-sm,.container-xl{width:100%;padding-right:15px;padding-left:15px;margin-right:auto;margin-left:auto}.row{display:flex;flex-wrap:wrap;margin-right:-15px;margin-left:-15px}.col,.col-1,.col-2,.col-3,.col-4,.col-5,.col-6,.col-7,.col-8,.col-9,.col-10,.col-11,.col-12,.col-auto,.col-lg,.col-lg-1,.col-lg-2,.col-lg-3,.col-lg-4,.col-lg-5,.col-lg-6,.col-lg-7,.col-lg-8,.col-lg-9,.col-lg-10,.col-lg-11,.col-lg-12,.col-lg-auto,.col-md,.col-md-1,.col-md-2,.col-md-3,.col-md-4,.col-md-5,.col-md-6,.col-md-7,.col-md-8,.col-md-9,.col-md-10,.col-md-11,.col-md-12,.col-md-auto,.col-sm,.col-sm-1,.col-sm-2,.col-sm-3,.col-sm-4,.col-sm-5,.col-sm-6,.col-sm-7,.col-sm-8,.col-sm-9,.col-sm-10,.col-sm-11,.col-sm-12,.col-sm-auto,.col-xl,.col-xl-1,.col-xl-2,.col-xl-3,.col-xl-4,.col-xl-5,.col-xl-6,.col-xl-7,.col-xl-8,.col-xl-9,.col-xl-10,.col-xl-11,.col-xl-12,.col-xl-auto{position:relative;width:100%;padding-right:15px;padding-left:15px}.col{flex-basis:0;flex-grow:1;max-width:100%}.col-1{flex:0 0 8.33333%;max-width:8.33333%}.col-2{flex:0 0 16.66667%;max-width:16.66667%}.col-3{flex:0 0 25%;max-width:25%}.col-4{flex:0 0 33.33333%;max-width:33.33333%}.col-5{flex:0 0 41.66667%;max-width:41.66667%}.col-6{flex:0 0 50%;max-width:50%}.col-7{flex:0 0 58.33333%;max-width:58.33333%}.col-8{flex:0 0 66.66667%;max-width:66.66667%}.col-9{flex:0 0 75%;max-width:75%}.col-10{flex:0 0 83.33333%;max-width:83.33333%}.col-11{flex:0 0 91.66667%;max-width:91.66667%}.col-12{flex:0 0 100%;max-width:100%}@media (min-width:576px){.col-sm{flex-basis:0;flex-grow:1;max-width:100%}.col-sm-1{flex:0 0 8.33333%;max-width:8.33333%}.col-sm-2{flex:0 0 16.66667%;max-width:16.66667%}.col-sm-3{flex:0 0 25%;max-width:25%}.col-sm-4{flex:0 0 33.33333%;max-width:33.33333%}.col-sm-5{flex:0 0 41.66667%;max-width:41.66667%}.col-sm-6{flex:0 0 50%;max-width:50%}.col-sm-7{flex:0 0 58.33333%;max-width:58.33333%}.col-sm-8{flex:0 0 66.66667%;max-width:66.66667%}.col-sm-9{flex:0 0 75%;max-width:75%}.col-sm-10{flex:0 0 83.33333%;max-width:83.33333%}.col-sm-11{flex:0 0 91.66667%;max-width:91.66667%}.col-sm-12{flex:0 0 100%;max-width:100%}}@media (min-width:768px){.col-md{flex-basis:0;flex-grow:1;max-width:100%}.col-md-1{flex:0 0 8.33333%;max-width:8.33333%}.col-md-2{flex:0 0 16.66667%;max-width:16.66667%}.col-md-3{flex:0 0 25%;max-width:25%}.col-md-4{flex:0 0 33.33333%;max-width:33.33333%}.col-md-5{flex:0 0 41.66667%;max-width:41.66667%}.col-md-6{flex:0 0 50%;max-width:50%}.col-md-7{flex:0 0 58.33333%;max-width:58.33333%}.col-md-8{flex:0 0 66.66667%;max-width:66.66667%}.col-md-9{flex:0 0 75%;max-width:75%}.col-md-10{flex:0 0 83.33333%;max-width:83.33333%}.col-md-11{flex:0 0 91.66667%;max-width:91.66667%}.col-md-12{flex:0 0 100%;max-width:100%}}@media (min-width:992px){.col-lg{flex-basis:0;flex-grow:1;max-width:100%}.col-lg-1{flex:0 0 8.33333%;max-width:8.33333%}.col-lg-2{flex:0 0 16.66667%;max-width:16.66667%}.col-lg-3{flex:0 0 25%;max-width:25%}.col-lg-4{flex:0 0 33.33333%;max-width:33.33333%}.col-lg-5{flex:0 0 41.66667%;max-width:41.66667%}.col-lg-6{flex:0 0 50%;max-width:50%}.col-lg-7{flex:0 0 58.33333%;max-width:58.33333%}.col-lg-8{flex:0 0 66.66667%;max-width:66.66667%}.col-lg-9{flex:0 0 75%;max-width:75%}.col-lg-10{flex:0 0 83.33333%;max-width:83.33333%}.col-lg-11{flex:0 0 91.66667%;max-width:91.66667%}.col-lg-12{flex:0 0 100%;max-width:100%}}@media (min-width:1200px){.col-xl{flex-basis:0;flex-grow:1;max-width:100%}.col-xl-1{flex:0 0 8.33333%;max-width:8.33333%}.col-xl-2{flex:0 0 16.66667%;max-width:16.66667%}.col-xl-3{flex:0 0 25%;max-width:25%}.col-xl-4{flex:0 0 33.33333%;max-width:33.33333%}.col-xl-5{flex:0 0 41.66667%;max-width:41.66667%}.col-xl-6{flex:0 0 50%;max-width:50%}.col-xl-7{flex:0 0 58.33333%;max-width:58.33333%}.col-xl-8{flex:0 0 66.66667%;max-width:66.66667%}.col-xl-9{flex:0 0 75%;max-width:75%}.col-xl-10{flex:0 0 83.33333%;max-width:83.33333%}.col-xl-11{flex:0 0 91.66667%;max-width:91.66667%}.col-xl-12{flex:0 0 100%;max-width:100%}}table{width:100%;margin-bottom:1rem}table td,table th{padding:.75rem;vertical-align:top}table thead th{vertical-align:bottom}.form-control{display:block;width:100%;height:calc(1.5em + .75rem + 2px);padding:.375rem .75rem;font-weight:400;line-height:1.5;background-clip:padding-box;appearance:none;font-size:1rem;border-radius:.25rem}.form-control::-ms-expand{background:transparent;border:0}.form-control:-moz-focusring{color:transparent;text-shadow:0 0 0 #495057}.form-control:focus{color:#495057;background:#fff;border-color:#35c9ff;outline:0;box-shadow:0 0 0 .2rem rgba(0,132,180,.25)}.form-control::placeholder{opacity:1}.form-control:disabled,.form-control[readonly]{opacity:1}select.form-control{background-size:.5rem}.form-control-file,.form-control-range{display:block;width:100%}.col-form-label{padding-top:calc(.375rem + 1px);padding-bottom:calc(.375rem + 1px);margin-bottom:0;line-height:1.5;font-size:inherit}.form-control-plaintext{display:block;width:100%;padding:.375rem 0;margin-bottom:0;line-height:1.5;background:transparent;border:solid transparent;border-width:1px 0;font-size:1rem}select.form-control[multiple],select.form-control[size],textarea.form-control{height:auto}.form-group{margin-bottom:1rem}.form-text{display:block;margin-top:.25rem}.form-row{display:flex;flex-wrap:wrap;margin-right:-5px;margin-left:-5px}.form-row>.col,.form-row>[class*=col-]{padding-right:5px;padding-left:5px}.valid-feedback{display:none;width:100%;margin-top:.25rem;font-size:80%;color:#269e95}.is-valid~.valid-feedback,.was-validated :valid~.valid-feedback{display:block}.form-control.is-valid,.was-validated .form-control:valid{border-color:#269e95}.form-control.is-valid:focus,.was-validated .form-control:valid:focus{border-color:#269e95;box-shadow:0 0 0 .2rem rgba(40,167,69,.25)}.form-check-input.is-valid~.form-check-label,.was-validated .form-check-input:valid~.form-check-label{color:#269e95}.form-check-input.is-valid~.valid-feedback,.was-validated .form-check-input:valid~.valid-feedback{display:block}.invalid-feedback{display:none;width:100%;margin-top:.25rem;font-size:80%;color:#dc3545}.is-invalid~.invalid-feedback,.was-validated :invalid~.invalid-feedback{display:block}.form-control.is-invalid,.was-validated .form-control:invalid{border-color:#dc3545}.form-control.is-invalid:focus,.was-validated .form-control:invalid:focus{border-color:#dc3545;box-shadow:0 0 0 .2rem rgba(220,53,69,.25)}.form-check-input.is-invalid~.form-check-label,.was-validated .form-check-input:invalid~.form-check-label{color:#dc3545}.form-check-input.is-invalid~.invalid-feedback,.was-validated .form-check-input:invalid~.invalid-feedback{display:block}.form-inline{display:flex;flex-flow:row wrap;align-items:center}.form-inline .form-check{width:100%}@media (min-width:576px){.form-inline label{justify-content:center}.form-inline .form-group,.form-inline label{display:flex;align-items:center;margin-bottom:0}.form-inline .form-group{flex:0 0 auto;flex-flow:row wrap}.form-inline .form-control{display:inline-block;width:auto;vertical-align:middle}.form-inline .form-control-plaintext{display:inline-block}.form-inline .input-group{width:auto}.form-inline .form-check{display:flex;align-items:center;justify-content:center;width:auto;padding-left:0}.form-inline .form-check-input{position:relative;flex-shrink:0;margin-top:0;margin-right:.25rem;margin-left:0}}.input-group{position:relative;display:flex;flex-wrap:wrap;align-items:stretch;width:100%}.input-group>.form-control,.input-group>.form-control-plaintext{position:relative;flex:1 1 0;min-width:0;margin-bottom:0}.input-group>.form-control+.form-control,.input-group>.form-control-plaintext+.form-control{margin-left:-1px}.input-group>.form-control:focus{z-index:3}.input-group>.form-control:not(:last-child){border-top-right-radius:0;border-bottom-right-radius:0}.input-group>.form-control:not(:first-child){border-top-left-radius:0;border-bottom-left-radius:0}.input-group-append,.input-group-prepend{display:flex}.input-group-append .btn,.input-group-prepend .btn{position:relative;z-index:2}.input-group-append .btn:focus,.input-group-prepend .btn:focus{z-index:3}.input-group-append .btn+.btn,.input-group-append .btn+.input-group-text,.input-group-append .input-group-text+.btn,.input-group-append .input-group-text+.input-group-text,.input-group-prepend .btn+.btn,.input-group-prepend .btn+.input-group-text,.input-group-prepend .input-group-text+.btn,.input-group-prepend .input-group-text+.input-group-text{margin-left:-1px}.input-group-prepend{margin-right:-1px}.input-group-append{margin-left:-1px}.input-group-text{display:flex;align-items:center;padding:.375rem .75rem;margin-bottom:0;font-weight:400;line-height:1.5;text-align:center;white-space:nowrap;font-size:1rem;border-radius:.25rem}.input-group-text input[type=checkbox],.input-group-text input[type=radio]{margin-top:0}.input-group>.input-group-append:last-child>.btn:not(:last-child):not(.dropdown-toggle),.input-group>.input-group-append:last-child>.input-group-text:not(:last-child),.input-group>.input-group-append:not(:last-child)>.btn,.input-group>.input-group-append:not(:last-child)>.input-group-text,.input-group>.input-group-prepend>.btn,.input-group>.input-group-prepend>.input-group-text{border-top-right-radius:0;border-bottom-right-radius:0}.input-group>.input-group-append>.btn,.input-group>.input-group-append>.input-group-text,.input-group>.input-group-prepend:first-child>.btn:not(:first-child),.input-group>.input-group-prepend:first-child>.input-group-text:not(:first-child),.input-group>.input-group-prepend:not(:first-child)>.btn,.input-group>.input-group-prepend:not(:first-child)>.input-group-text{border-top-left-radius:0;border-bottom-left-radius:0}.nav{flex-wrap:wrap;padding-left:0;margin-bottom:0;list-style:none}.card,.nav{display:flex}.card{position:relative;flex-direction:column;min-width:0;word-wrap:break-word;background-clip:border-box;border-radius:.25rem}.card>hr{margin-right:0;margin-left:0}.card>.list-group:first-child .list-group-item:first-child{border-top-left-radius:.25rem;border-top-right-radius:.25rem}.card>.list-group:last-child .list-group-item:last-child{border-bottom-right-radius:.25rem;border-bottom-left-radius:.25rem}.card-body{flex:1 1 auto;min-height:1px;padding:1.25rem}.card-footer{padding:.75rem 1.25rem}.card-footer:last-child{border-radius:0 0 calc(.25rem - 1px) calc(.25rem - 1px)}.card-img-overlay{position:absolute;top:0;right:0;bottom:0;left:0;padding:1.25rem}.card-img,.card-img-bottom,.card-img-top{flex-shrink:0;width:100%}.card-img,.card-img-top{border-top-left-radius:calc(.25rem - 1px);border-top-right-radius:calc(.25rem - 1px)}.card-img,.card-img-bottom{border-bottom-right-radius:calc(.25rem - 1px);border-bottom-left-radius:calc(.25rem - 1px)}.pagination{display:flex;padding-left:0;list-style:none;border-radius:.25rem}.page-link{position:relative;display:block;padding:.5rem .75rem;margin-left:-1px;line-height:1.25}.page-link:hover{z-index:2;text-decoration:none}.page-link:focus{z-index:3;outline:0;box-shadow:0 0 0 .2rem rgba(0,132,180,.25)}.page-item:first-child .page-link{margin-left:0;border-top-left-radius:.25rem;border-bottom-left-radius:.25rem}.page-item:last-child .page-link{border-top-right-radius:.25rem;border-bottom-right-radius:.25rem}.page-item.active .page-link{z-index:3}.page-item.disabled .page-link{pointer-events:none;cursor:auto}.badge{display:inline-block;padding:.25em .4em;font-weight:400;line-height:1;text-align:center;white-space:nowrap;vertical-align:baseline;font-size:95%;border-radius:.25rem}a.badge:focus,a.badge:hover{text-decoration:none}.badge:empty{display:none}.btn .badge{position:relative;top:-2px;font-size:60%}.badge-pill{padding-right:.6em;padding-left:.6em;border-radius:10rem}.badge-primary{color:#fff;background:#269e95}a.badge-primary:focus,a.badge-primary:hover{color:#fff;background:#005f81}a.badge-primary.focus,a.badge-primary:focus{outline:0;box-shadow:0 0 0 .2rem rgba(0,132,180,.5)}.badge-secondary{color:#fff;background:#6c757d}a.badge-secondary:focus,a.badge-secondary:hover{color:#fff;background:#545b62}a.badge-secondary.focus,a.badge-secondary:focus{outline:0;box-shadow:0 0 0 .2rem rgba(108,117,125,.5)}.badge-success{color:#fff;background:#269e95}a.badge-success:focus,a.badge-success:hover{color:#fff;background:#1e7e34}a.badge-success.focus,a.badge-success:focus{outline:0;box-shadow:0 0 0 .2rem rgba(40,167,69,.5)}.badge-info{color:#fff;background:#17a2b8}a.badge-info:focus,a.badge-info:hover{color:#fff;background:#117a8b}a.badge-info.focus,a.badge-info:focus{outline:0;box-shadow:0 0 0 .2rem rgba(23,162,184,.5)}.badge-warning{color:#212529;background:beige}a.badge-warning:focus,a.badge-warning:hover{color:#212529;background:#eaeab4}a.badge-warning.focus,a.badge-warning:focus{outline:0;box-shadow:0 0 0 .2rem rgba(245,245,220,.5)}.badge-danger{color:#fff;background:#dc3545}a.badge-danger:focus,a.badge-danger:hover{color:#fff;background:#bd2130}a.badge-danger.focus,a.badge-danger:focus{outline:0;box-shadow:0 0 0 .2rem rgba(220,53,69,.5)}.badge-light{color:#212529;background:#dee2e6}a.badge-light:focus,a.badge-light:hover{color:#212529;background:#c1c9d0}a.badge-light.focus,a.badge-light:focus{outline:0;box-shadow:0 0 0 .2rem rgba(222,226,230,.5)}.badge-dark{color:#fff;background:#212529}a.badge-dark:focus,a.badge-dark:hover{color:#fff;background:#0a0c0d}a.badge-dark.focus,a.badge-dark:focus{outline:0;box-shadow:0 0 0 .2rem rgba(33,37,41,.5)}header{width:100%;z-index:19;top:0}header.fixed{position:fixed}.mega-menu .header{flex:0 0 100%;max-width:100%}.mega-menu .header .container{padding-right:0;padding-left:0}.mega-menu .row-header,.mega-menu .row-stage{display:flex;flex-wrap:wrap}.mega-menu .logo{top:2px;position:relative;margin-left:40px}@media (max-width:991px) and (prefers-color-scheme:light){.mega-menu .main-menu input[type=checkbox]:checked+.main-menu-dropdown-list{background-color:#eee}.main-menu-dropdown-list li{padding-left:10px}}.mega-menu li,.mega-menu ol,.mega-menu ul{padding:0}.mega-menu #mobile:checked+.main-menu{display:block}.mega-menu #mobile-menu{position:relative;display:block;padding:16px;cursor:pointer}.mega-menu #mobile-menu span.main-menu-dropdown-icon{bottom:0;width:50px;cursor:pointer}.mega-menu #mobile-menu button.topbar-dropdown-icon{bottom:0;width:50px;cursor:pointer;background:transparent;border:0;outline:0}.mega-menu #mobile-menu button.topbar-dropdown-icon .fa-search{margin-top:-8px}.mega-menu #mobile-menu .main-menu-dropdown-icon,.mega-menu #mobile-menu span.main-menu-dropdown-icon{position:absolute;height:50px;top:21%;background:#8fb2cf;border-radius:11px;right:4px}.mega-menu #mobile-menu .topbar-dropdown-icon,.mega-menu #mobile-menu button.topbar-dropdown-icon{position:absolute;height:50px;top:21%;background:#8fb2cf;border-radius:11px;right:58px;color:#fff}.mega-menu .main-menu{z-index:100;margin:auto}.mega-menu .main-menu:after,.mega-menu .main-menu:before{content:"";display:table;clear:both}.mega-menu .main-menu a{text-decoration:none}.mega-menu .main-menu li{position:relative;display:block}.mega-menu .main-menu .main-menu{display:none;max-height:100%}.main-menu-dropdown>a,.main-menu-single>a{text-transform:uppercase;font-weight:600}.mega-menu .main-menu .main-menu-dropdown-list{display:none}.mega-menu .main-menu .main-menu-dropdown-list:not(.main-menu-dropdown-megamenu) a,.mega-menu .main-menu .main-menu-dropdown-list:not(.main-menu-dropdown-shop) a{transition:transform .25s ease-out;transform:translateZ(0)}.mega-menu .main-menu .main-menu-dropdown-list:not(.main-menu-dropdown-megamenu) a:hover,.mega-menu .main-menu .main-menu-dropdown-list:not(.main-menu-dropdown-shop) a:hover{transform:translate3d(3px,0,0)}.mega-menu .main-menu .main-menu-dropdown-list.main-menu-dropdown-megamenu li:first-child{font-weight:700;border-bottom:1px solid #dee2e6}.mega-menu .main-menu .main-menu-dropdown-list.main-menu-dropdown-megamenu li{border:0}.mega-menu .main-menu .main-menu-dropdown-item-subtitle{font-size:.75rem;text-indent:10px;margin-left:10px}.mega-menu .main-menu input[type=checkbox]:checked+.main-menu-dropdown-list{display:block}.mega-menu .main-menu input[type=checkbox],.mega-menu .main-menu ul span.main-menu-dropdown-icon{display:none}.mega-menu .main-menu label{margin-bottom:0}.mega-menu .main-menu label.main-menu-dropdown-icon{width:100%;height:50px;cursor:pointer;z-index:10}.mega-menu .main-menu label.main-menu-dropdown-icon,.mega-menu .main-menu li label.main-menu-dropdown-icon{position:absolute;top:0;right:0}.mega-menu .main-menu>ul>li{cursor:pointer}.mega-menu .main-menu>ul>li a{overflow:hidden;text-overflow:ellipsis;white-space:nowrap;padding:16px;cursor:pointer;position:relative;display:block}.main-menu-logo{margin-right:20px}.main-menu-dropdown,.main-menu-single{top:16px}.mega-menu .main-menu .tip{padding:2px 5px;background:#269e95;color:#fff;text-shadow:none;border-radius:3px;left:10px;position:relative;text-transform:uppercase;font-size:.75rem;top:-2px}.mega-menu .main-menu .tip:before{right:100%;top:50%;content:" ";height:0;width:0;position:absolute;pointer-events:none;border:5px solid hsla(0,0%,100%,0);border-right-color:#269e95;margin-top:-5px}.mega-menu .main-menu .notification-info{position:absolute;width:100%;text-align:center;top:50%;margin-top:-4px;left:0;padding:0;display:block;line-height:1}.mega-menu .main-menu .notification-info .notification-qty{position:absolute;top:-12px;right:10px;width:15px;height:15px;display:block;font-size:.75rem;color:#fff;background-color:red;text-align:center;line-height:15px;border-radius:20px}@media (max-width:1199.98px){.header .main-menu .logo{top:3px}.header .main-menu span.logo{top:1px}.header .main-menu .fa{min-width:25px}}@media (max-width:1199.98px) and (prefers-color-scheme:light){.header .main-menu .active{color:#212529;background:#fff}.header .main-menu .main-menu-dropdown .main-menu-dropdown-list{background:#fff}}@media (max-width:1199.98px){.header .main-menu .main-menu-dropdown .main-menu-dropdown-list li .main-menu-dropdown-item-subtitle{text-indent:30px;margin-left:30px}}@media (max-width:1199.98px) and (prefers-color-scheme:light){.header .main-menu .main-menu-dropdown .main-menu-dropdown-list li a,.header .main-menu .main-menu-dropdown .main-menu-dropdown-list li a li a{color:#212529}.header .main-menu .main-menu-dropdown .main-menu-dropdown-list li a li a:hover{background:#fff}}@media (max-width:1199.98px){.header .main-menu .main-menu-dropdown-list li:last-child{margin-bottom:0}.header .main-menu .main-menu-logo{display:none;padding:0;margin:0}.header .main-menu .notification-info .notification-qty{position:absolute;top:-3px;right:15px}}@media (min-width:992px) and (prefers-color-scheme:light){.header .main-menu{background:#fff;border-top:1px solid #fff;border-bottom:1px solid #fff}}@media (min-width:992px){.header .main-menu .logo{font-weight:400}}@media (min-width:992px) and (prefers-color-scheme:light){.header .main-menu li:not(:last-child){border-left:1px solid #fff;border-right:1px solid #fff}.header .main-menu a,.header .main-menu i{color:#212529}}@media (min-width:992px){.header .main-menu .fa{margin-right:5px}}@media (min-width:992px) and (prefers-color-scheme:light){.header .main-menu .active,.header .main-menu .active>i{color:#fff;background:#269e95}.header .main-menu .active>i i,.header .main-menu .active i{color:#fff}}@media (min-width:992px){.header .main-menu .main-menu-dropdown .main-menu-dropdown-list{margin-top:-3px;border-top:3px solid #269e95}}@media (min-width:992px) and (prefers-color-scheme:light){.header .main-menu .main-menu-dropdown .main-menu-dropdown-list{background:#fff}.header .main-menu .main-menu-dropdown .main-menu-dropdown-list li a,.header .main-menu .main-menu-dropdown .main-menu-dropdown-list li a li a,.header .main-menu .main-menu-dropdown .main-menu-dropdown-list li a li i,.header .main-menu .main-menu-dropdown .main-menu-dropdown-list li i,.header .main-menu .main-menu-dropdown .main-menu-dropdown-list li i li a,.header .main-menu .main-menu-dropdown .main-menu-dropdown-list li i li i{color:#212529}.header .main-menu .main-menu-dropdown .main-menu-dropdown-list li a li a:hover,.header .main-menu .main-menu-dropdown .main-menu-dropdown-list li a li i:hover,.header .main-menu .main-menu-dropdown .main-menu-dropdown-list li i li a:hover,.header .main-menu .main-menu-dropdown .main-menu-dropdown-list li i li i:hover{background:#fff}.header .main-menu li.main-menu-dropdown:active,.header .main-menu li.main-menu-dropdown:hover,.header .main-menu li.main-menu-single:active,.header .main-menu li.main-menu-single:hover,.header .main-menu li:active a,.header .main-menu li:active i,.header .main-menu li:hover a,.header .main-menu li:hover i{color:#269e95}.header .main-menu li ul li:active,.header .main-menu li ul li:hover{background:#fff}.header .main-menu li ul li:active a,.header .main-menu li ul li:active i,.header .main-menu li ul li:hover a,.header .main-menu li ul li:hover i{color:#fff}}@media (min-width:992px){.header .main-menu .main-menu{display:block}.header .main-menu .main-menu-dropdown-item-subtitle{text-indent:10px;margin-left:0}.header #mobile-menu,.header .main-menu label.main-menu-dropdown-icon{display:none}.header .main-menu ul span.main-menu-dropdown-icon{display:inline-block}.header .main-menu li{float:left;border-width:0 1px 0 0}.header .main-menu .main-menu-dropdown-list{border-width:0;margin:0;position:absolute;top:100%;left:0;z-index:100;display:none;min-width:250px;box-shadow:0 .25rem 1rem rgba(0,0,0,.15)}.header .main-menu .main-menu-dropdown:nth-child(4) .main-menu-dropdown-list{left:-200%}.header .main-menu .main-menu-dropdown:nth-child(5) .main-menu-dropdown-list{left:-300%}.header .main-menu .main-menu-dropdown:nth-child(6) .main-menu-dropdown-list{left:-50%}.header .main-menu .main-menu-dropdown-list a{padding:6px 15px}.header .main-menu .main-menu-dropdown-list li{float:none;border-width:1px 0 0;min-width:200px}.header .main-menu .main-menu-dropdown-list .main-menu-dropdown-list{top:0;left:100%}.header .main-menu .main-menu-dropdown-list .main-menu-dropdown-icon{position:absolute;top:0;right:0;padding:.7em}.header .main-menu .main-menu-dropdown-list.main-menu-dropdown-shop{min-width:250px;right:100%;left:54px;transform:translate(-100%)}.header .main-menu .main-menu-dropdown-list.main-menu-dropdown-megamenu{min-width:800px;left:50%;transform:translate(-50%)}.header .main-menu input[type=checkbox]:checked+.main-menu-dropdown-list{display:none}.header .main-menu li:hover>input[type=checkbox]+.main-menu-dropdown-list{display:block}.header .main-menu .main-menu-shop{width:54px}.header .main-menu .main-menu-right{float:right}}.header .arrow-down:before,.header .arrow-right:before{content:"";border-style:solid;border-color:inherit;border-width:0 1px 1px 0;display:inline-block;padding:3px;position:absolute;top:50%}.header .arrow-down{padding-right:16px}.header .arrow-down:before{right:16px;transform:translate(-50%,-50%) rotate(45deg);margin-top:-1px}.header .arrow-right:before{right:16px;transform:rotate(-45deg);margin-top:2px}.header .main-menu .fa-search,.header .main-menu .hamburger,.header .main-menu .hamburger:after,.header .main-menu .hamburger:before{position:absolute;left:50%;top:50%;transform:translate(-50%,-50%);width:20px;height:1px}.header .main-menu .hamburger:before{content:"";top:-5px}.header .main-menu .hamburger:after{content:"";top:7px}footer{min-height:220px;font-size:.875rem}.bg-primary{background:#269e95}a.bg-primary:focus,a.bg-primary:hover,button.bg-primary:focus,button.bg-primary:hover{background:#005f81}.bg-secondary{background:#6c757d}a.bg-secondary:focus,a.bg-secondary:hover,button.bg-secondary:focus,button.bg-secondary:hover{background:#545b62}.bg-success{background:#269e95}a.bg-success:focus,a.bg-success:hover,button.bg-success:focus,button.bg-success:hover{background:#1e7e34}.bg-info{background:#17a2b8}a.bg-info:focus,a.bg-info:hover,button.bg-info:focus,button.bg-info:hover{background:#117a8b}.bg-warning{background:beige}a.bg-warning:focus,a.bg-warning:hover,button.bg-warning:focus,button.bg-warning:hover{background:#eaeab4}.bg-danger{background:#dc3545}a.bg-danger:focus,a.bg-danger:hover,button.bg-danger:focus,button.bg-danger:hover{background:#bd2130}.bg-light{background:#dee2e6}a.bg-light:focus,a.bg-light:hover,button.bg-light:focus,button.bg-light:hover{background:#c1c9d0}.bg-dark{background:#212529}a.bg-dark:focus,a.bg-dark:hover,button.bg-dark:focus,button.bg-dark:hover{background:#0a0c0d}.clearfix:after{display:block;clear:both;content:""}.mega-menu #mobile:checked+ul.main-menu li.main-menu-single:last-child{margin-bottom:16px}@media (min-width:992px){.main-menu .main-menu-external-link{display:none}}@media (max-width:992px){.main-menu .main-menu-external-link{float:right;right:60px}.header .main-menu li:active a.main-menu-external-link,.header .main-menu li:hover a.main-menu-external-link{border:0}}@media (min-width:601px){.mega-menu #mobile-menu button.topbar-dropdown-icon{display:none}#topbar{display:block}}@media (min-width:992px){.header .main-menu .main-menu-logo{display:block}}@media (min-width:992px) and (max-width:1199px){section.hero.gradient-bg,section.tour{padding-top:140px}}.plan-item,.rounded{border-radius:22px}.btn{margin-bottom:5px}.procedures .btn{width:100%;max-width:100%;text-align:center}.procedures .plan-item{max-width:270px}.procedures .plan-item div{max-height:255px}.procedures .flex.flex-space-between.flex-wrap{justify-content:center;column-gap:12px}.icn-text-circle{width:96px;padding:15px;height:90px;background:#94a8ae;margin:0 auto;box-shadow:0 5px 20px 2px rgba(0,0,0,.1);color:#000;text-align:center;border-radius:50%;transition:all .25s ease 0s}h1 strong.wellness-strong{font-size:25px}.makeover p{margin-bottom:0}.makeover strong{font-weight:600}.hero__content .rleft amp-img{border-top-left-radius:50px;border-bottom-left-radius:50px}.hero__content .rright amp-img{border-top-right-radius:50px;border-bottom-right-radius:50px}footer .content-width{width:100%}.masonry .achievements ul li{max-width:600px}.content-width{width:100%}.fa-gratipay{color:red}.fa-star{color:#fabd02}.fullwidthpic{background:url(/assets/img/2022/01/Trust-Your-Appearance-to-Us.jpg.webp);width:100%;padding:80px;background-size:cover;background-repeat:no-repeat}.fullwidthpic h2,.fullwidthpic h3{color:#fff}.fullwidthpic h2:after{display:none}a.pagination{text-decoration:none;display:inline-block;padding:8px 16px}a.pagination:hover{background-color:#ddd;color:#000}a.previous{background-color:#f1f1f1;color:#000;float:left}a.next{background-color:#04aa6d;color:#fff;float:right}.steps>div.rleft{width:25%;border-top-left-radius:10px;border-bottom-left-radius:10px;padding:30px;background-color:#ddd}.steps>div.rleft>h4{text-align:center}.steps>div.rleft>amp-img{max-width:115px;margin:0 auto;border-radius:75px;border:3px solid #94a8ae;padding:13px}.steps>div.rright{width:75%;border-top-right-radius:10px;border-bottom-right-radius:10px;padding:30px;background-color:#ddd}@media only screen and (max-width:768px){#guiding_step_by_step .medical__content,#guiding_step_by_step_ivf .medical__content{flex-direction:column}.flex-direction-row{flex-direction:row;margin:auto}#why_choose_us .mt40,.flex-direction-col{flex-direction:column}.brick{margin:0 auto}.brick,.brick-content{max-width:680px}}amp-lightbox{z-index:999999}.close{float:right;position:relative;top:-25px;color:#fff;background:transparent;font-size:1.5rem}.close,.close:focus,.close:hover{border:0;outline:0}.modal-dialog{position:absolute;top:20px}.social-bar{display:flex;flex-direction:row;position:fixed;bottom:0;right:0;margin-bottom:0;list-style:none;z-index:999}.social-bar li{padding:16px;border:0}.social-bar li a{font-size:20px;line-height:20px;color:#fff}.social-bar li a:hover{color:#fff;text-decoration:none;cursor:pointer}.social-bar li a i{font-size:24px;line-height:24px}.social-bar li.whatsapp{background:#3ac371}.social-bar li.facebook{background:linear-gradient(0deg,#0078ff 15%,#00c6ff 90%)}.social-bar li.send-enquiry{background:#fb6090}.notice p{font-size:14px;font-style:italic}.play{cursor:pointer}.video{min-width:500px;z-index:9999;background:#000}amp-base-carousel{width:100%}.best div.rleft>amp-img{border-radius:50%;max-width:200px}.best div.rleft,.best div.rright{background-color:transparent}.enq_form{height:430px}@media (max-width:575px){.enq_form{height:680px}}@media (max-width:991px){.best div.rleft,.best div.rright{width:100%}.best .text-secondary,p.less,p.more{text-align:center}.plan-item:not(:first-child){margin-top:20px}.getintouch{min-height:600px}.obesity-form{min-height:3300px}}amp-script .bmi-error{margin-bottom:0}.questions .rleft{padding:20px}.medical__content .bg-grey{padding:50px 70px}.amp-carousel-slide p.text-center{text-align:center}.modal-body input.user-invalid,.modal-body input.valueMissing,.modal-body textarea.user-invalid,.modal-body textarea.valueMissing{border-color:red}.mb20{margin-bottom:10px}a.btn_a,a.btn_a:hover{text-decoration:underline;cursor:pointer;vertical-align:top}form.amp-form-submit-success [submit-success]{color:#3ac371;background-color:transparent;font-weight:700;margin-left:20px}form.amp-form-submit-error [submit-error]{color:red;background-color:transparent;font-weight:700;margin-left:20px}.plan-item p.text-center{text-align:center}.slides{width:100%;height:300px;overflow:hidden;scroll-behavior:smooth;list-style:none;margin:0}.slide-arrow,.slides{display:flex;padding:0}.slide-arrow{position:absolute;top:0;bottom:0;margin:auto;height:4rem;border:0;width:2rem;font-size:3rem;cursor:pointer;opacity:.5;transition:opacity .1s}#slide-arrow-prev{left:0;padding-left:.25rem}#slide-arrow-next{right:0;padding-left:.75rem}.slide{width:100%;height:100%;flex:1 0 100%;position:absolute;opacity:0;z-index:1;-webkit-transition:opacity 1s;-moz-transition:opacity 1s;-o-transition:opacity 1s;transition:opacity 1s}.showing{opacity:1;z-index:2}button.accordion{background-color:#ccc;color:#333;cursor:pointer;padding:18px;width:100%;text-align:left;border:0;outline:0;transition:.4s;font-weight:600}button.accordion:not(:first-child){margin-top:5px}button.accordion:after{content:"\25BC";color:#000;font-weight:700;float:right;margin-left:5px;font-size:14px}button.active:after{content:"\25B2"}.panel{padding:10px 18px;background-color:#fff;display:none;overflow:hidden;border:1px solid #ccc}.blogs{flex-direction:column}.blogs h1{font-size:calc(1.375rem + 1vw)}@media only screen and (min-width:991px){.blogs .medical__content>div:first-child{width:70%;border-right:1px solid #ccc}.blogs .medical__content{align-items:start}.blogs .medical__content>div:last-child{width:30%;padding:20px}.blogs .medical__content>div:last-child h3{display:block;padding:8px 0 20px;font-size:2rem}}@media only screen and (max-width:991px){.blogs .hero__body .hero__content>div{text-align:left}.blogs .medical__content>div:last-child h3{display:block;text-align:center;padding:8px 0 20px;font-size:2rem}.blogs .hero__content .main-banner{margin-bottom:10px}}.blogs .medical__content>div:last-child ul{list-style-type:square}.blogs .medical__content>div:first-child ol li::marker{font-weight:700;font-size:1.2rem}.blogs .medical__content h1{font-style:normal}.blogs .medical__content h3{font-size:calc(1.325rem)}.blogs .hero__content div strong{font-size:1.2rem;font-weight:700}.blogs .bannertext{padding-top:20px}.blogs>article{margin:0 auto;padding:26px 0 10px;border-bottom:2px solid #8fb2cf;max-width:800px}.blogs>article>header{margin-bottom:16px}.blog-published,.blog-title{text-align:center}.blog-title{margin:.5rem 0 1rem}.blog-title a{font-size:2rem}.blog-title:after{content:none}.blog-img{text-align:center}.blog-category{border:1px solid #888;border-radius:10px;padding:4px 8px}.blog-content .read-more{text-align:center}.blog-content .read-more a.btn{padding:6px 12px;margin-bottom:0}.blogs .load-more{width:800px;margin:0 auto;padding:10px;display:flex;flex-direction:row;justify-content:space-between}.blogs .load-more a:first-child,.blogs .load-more a:last-child{padding:6px 12px}ul.no-bullets{list-style-type:none}.bc,ul.breadcrumb{background-color:#eee}ul.breadcrumb{padding:10px;list-style:none;margin-bottom:0}ul.breadcrumb li{display:inline;font-size:18px}ul.breadcrumb li+li:before{padding:2px;color:#000;content:"/\00a0"}ul.breadcrumb li a{color:#0275d8;text-decoration:none}ul.breadcrumb li a:hover{color:#01447e;text-decoration:underline}.search-form .form-control{display:inline-block;max-width:100px}.search-form input[type=submit]{padding:6px 20px;display:inline-block;margin-bottom:0}.topbar .social>ul{align-items:center;height:30px}form.amp-form-submit-success [submit-success]{margin-left:0;margin-top:0}.search-result ul{display:flex;flex-direction:column;width:280px;z-index:99;position:fixed;background-color:#fff;font-size:12px;border:1px solid #dee2e6;padding:5px;height:auto}.search-result ul li{padding:4px 8px;border-bottom:1px solid #dee2e6}.search-result ul li:first-child{text-align:right;border-bottom:none;margin-top:-20px;margin-right:-20px}.search-result ul li:first-child a{padding:4px 8px;background-color:red;color:#fff;cursor:pointer;border-radius:20px}.search-result ul li a{font-size:14px;font-weight:400;color:#212529}.fa{font-family:var(--fa-style-family,"Font Awesome 6 Free");font-weight:var(--fa-style,900)}.fa,.fa-brands,.fa-duotone,.fa-light,.fa-regular,.fa-solid,.fa-thin,.fab,.fad,.fal,.far,.fas,.fat{-moz-osx-font-smoothing:grayscale;-webkit-font-smoothing:antialiased;display:var(--fa-display,inline-block);font-style:normal;font-variant:normal;line-height:1;text-rendering:auto}.fa-angle-down:before{content:"\f107"}.fa-location-dot:before,.fa-map-marker-alt:before{content:"\f3c5"}.fa-star:before{content:"\f005"}.fa-check-circle:before,.fa-circle-check:before{content:"\f058"}.fa-coins:before{content:"\f51e"}.fa-user-doctor:before{content:"\f0f0"}.fa-hand-holding-dollar:before{content:"\f4c0"}.fa-hand-holding-medical:before{content:"\e05c"}.fa-utensils:before{content:"\f2e7"}.fa-hospital:before{content:"\f0f8"}.fa-hotel:before{content:"\f594"}.fa-car:before{content:"\f1b9"}.fa-stethoscope:before{content:"\f0f1"}.fa-handshake:before{content:"\f2b5"}.fa-file-invoice-dollar:before{content:"\f571"}.fa-shirt:before{content:"\f553"}.fa-prescription:before{content:"\f5b1"}.fa-plane:before{content:"\f072"}.fa-map-marker:before{content:"\f041"}.fa-phone:before{content:"\f095"}.fa-hamburger:before{content:"\f805"}.fa-arrow-down:before{content:"\f063"}.fa-arrow-right:before{content:"\f061"}.fa-external-link:before{content:"\f08e"}.fa-user-md:before{content:"\f0f0"}.fa-check:before{content:"\f00c"}.fa-xmark:before{content:"\f00d"}.fa-plus:before{content:"\2b"}.fa-globe:before{content:"\f0ac"}.fa-smile:before{content:"\f118"}.fa-file-invoice:before{content:"\f570"}:host,:root{--fa-font-brands:normal 400 1em/1 "Font Awesome 6 Brands"}.fa-brands,.fab{font-family:Font Awesome\ 6 Brands;font-weight:400}.fa-facebook:before{content:"\f09a"}.fa-facebook-messenger:before{content:"\f39f"}.fa-google:before{content:"\f1a0"}.fa-gratipay:before{content:"\f184"}.fa-pinterest:before{content:"\f0d2"}.fa-twitter:before{content:"\f099"}.fa-whatsapp:before{content:"\f232"}.fa-youtube:before{content:"\f167"}.fa-solid,.fas{font-family:Font Awesome\ 6 Free;font-weight:900}.fa-cc-visa:before{content:"\f1f0"}@media (prefers-color-scheme:dark){h1.bannertext{text-shadow:2px 2px #333}.bg-warning{color:#212529}#sidebar{background:#212529}.sidebar-close,body{color:#f8f9fa}body{background-color:#212529}a{color:#f8f9fa}a:hover{color:#cbd3da}caption{color:#6c757d}hr{border-top:1px solid rgba(222,226,230,.1)}.blockquote-footer{color:#ced4da}pre{background-color:#343a40;border:1px solid #343a40}pre,table{color:#f8f9fa}table td,table th{border-top:1px solid #343a40}table thead th{border-bottom:2px solid #343a40}table tbody+tbody{border-top:2px solid #343a40}.form-control{color:#dee2e6;background:#212529;border:1px solid #6c757d}.form-control::placeholder{color:#ced4da}.form-control:disabled,.form-control[readonly]{background:#343a40}select.form-control{background:#212529 url(https://ampcssframework.com/assets/icons/chevron-down.svg) no-repeat right 1rem center}select.form-control:focus::-ms-value{color:#dee2e6;background:#212529}.form-control-plaintext{color:#f8f9fa}.input-group-text{color:#dee2e6;background:#343a40;border:1px solid #6c757d}.card{background:#212529;border:1px solid #343a40}.card,.card-body{color:#f8f9fa}.card-footer{background:rgba(222,226,230,.03);border-top:1px solid #343a40}.page-link{color:#f8f9fa;background:#212529;border:1px solid #495057}.page-link:hover{color:#cbd3da;background:#343a40;border-color:#495057}.page-item.active .page-link{color:#212529;background:#269e95;border-color:#269e95}.page-item.disabled .page-link{color:#ced4da;background:#212529;border-color:#495057}header.full-width{background:#212529}.mega-menu .main-menu li{border-top:1px solid #343a40}.header .main-menu .hamburger,.header .main-menu .hamburger:after,.header .main-menu .hamburger:before{background:#fff}section.flex:nth-of-type(2n){background:#000}.clients,.green,.masonry .other-social,.mega-menu ul.main-menu a,.plan,.plan-item,.plan .product-features,.price-table tr:nth-child(2n) td,.social.green{background:#333}.mega-menu ul.main-menu li{border-top:1px solid #ddd}.hero__content{color:#fff}amp-accordion section h3{background-color:#333;background:#333;color:#212529}.medical__content{color:#fff}.lightbox div.modal-dialog{background:#000;border:1px solid #fff;border-radius:5px}.modal-form .close{color:#fff;background:#000}.price-table th{color:#000}}@media not all and (max-width:896px){#i-amp-0{display:none}}@media not all and (min-width:897px){#i-amp-1{display:none}}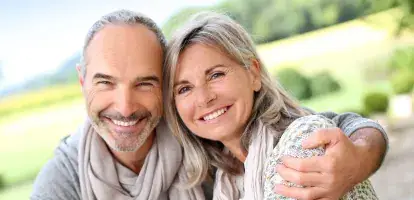 Your Trusted Partner for Medical Tourism in India
Patients from 50+ Countries Trust IndiCure
IndiCure is the most trusted name when it comes to Medical Tourism in India. We owe our reputation to a highly personalized and meticulous approach. We choose to work with only a select few surgeons and hospitals in India who meet our quality criteria to give you the best care and personalized attention. So, when you choose IndiCure, you are sure to be in safe hands.
We view every patient as a member of the IndiCure family and are proud to have helped men and women of all ages from more than 50 countries to realize their health goals. We invite you to join the family.
What Have We Achieved
Distinction of Being the Most Trusted Medical Tourism Company in India.
Why Choose IndiCure
High Standard of Surgery
We choose to work only with the Best Surgeons in India
Accredited Facilities
We choose to associate only with the accredited and technologically advanced hospital facilities.
Personalised Care & Attention
We are your Guide & Friend away from home providing you personalized care & attention all the time.
Patient Testimonials
Lili George, USA

It was such a delightful experience to be in India with IndiCure. They surpassed all our expectations.

The surgeons were great, the hospital spotlessly clean, everything went the way it was told to us, no surprises. Dr. Ruchika has a pleasing personality and it was great to see her in person.

It shall be an unforgettable experience of our lives… Thanks, IndiCure!

Ben, Texas, USA

I came to India for my dental treatment, which was very expensive in the US. The amount of work that my dentist had suggested to me would have cost me a fortune in the US. That is when I decided I need to look out for my treatment and I zeroed down on India. And I am especially happy that I chose IndiCure since the kind of services that they have provided is excellent.

Now that my treatment is over, I am extremely satisfied and definitely plan to come back again for my plastic surgery as well. Great Job!

Brian Whittle, Australia

I am from Australia and it's a very long way to India, it's a long journey! But I think anybody contemplating making that journey will really benefit by having this operation. Everyone was very very very very good… very gracious and kind… and did all they could do to help you. If you want to get better, you have to do something about it. So, get off your backside and contact IndiCure. You will find them very helpful and I'm sure, you will be very pleased with what happens.

Leanne Graham, New Zealand

The excellent service and quality of medical care and the handling of all bookings, tests, hotels, and transport. A very big thank you to all the staff involved especially to Dr. Ruchika who did an outstanding job in making sure all went smoothly.

William, Nigeria

My Liver transplant surgery in India has given me a second life. I had completely lost all my hopes but people at IndiCure have been very helpful and arranged everything so well for me. Dr. Rai is the best surgeon I have ever met. I really thank them all.

Good work done.

Martie Reardon, Australia

The most efficient Medical Service I have ever received in my life, transactions are smooth and the theIndicure team is awesome, Artemis Hospital has a lot going on but with the support from the team I felt like the only patient around, I was assisted from the get-go! My operation was successful and I will definitely recommend others to use it.
FAQs
IndiCure chooses to partner only selected few hospitals in India, who meet International guidelines of medical care and safety. The various parameters that are critical to ensure the quality of services are as follows:
Medical facility is certified in line with industry standards, fully equipped ICU facilities, and 24 hours nursing.
Procedures are all done in fully equipped operating rooms with the necessary qualified staff and equipment
Patients are kept in hospitals for minimum of 24 hours after the operation, extension of stay period depending upon the procedure performed.
Medical facility has a dedicated cell for managing international patients.
All the hospitals that we deal with are either JCI accredited, which means the infrastructure and quality of care is at par with US standards or have ISO, NABH or reputed accreditation. You can thus be assured that medical tourism hospitals in India that we recommend offer good services.
The quality of the skills and services we offer is amongst the very best in the world.
The fact that our pricing is so competitive is because of largely two reasons:
Low cost of endowment in India - Qualified doctors, surgeons, nursing staff, lower investments costs, subsidies by government to private healthcare sector are more as compared to other countries
An exchange rate regime, which is favorable to India (indicative rates only, may not be currently applicable)
1 USD= 74 Indian rupees
1 GBP= 100 Indian rupees
1 Euro= 85 Indian rupees
We fully understand the apprehensions and concerns when you are choosing to get your surgery away from home. We strongly urge everyone to ask questions that concern them most and only make the final decision once you are satisfied with the answers.
We at IndiCure extend patient ears to what you say and do our best to give you an un-biased opinion and always try to provide you with all the relevant information to the best of our knowledge and experience. We urge you to openly communicate with previous clients to make an informed choice.
IndiCure offers a complete set of medical facilities for its patients. Form the pre-operation preparation to the minimum 24 hours after the operation (or more);
IndiCure is always ready to offer any technical or psychological support for its clients since it is a vulnerable time for them as they are away from home.
Post operation, we are always available for any other services, consultations, feedback about the experience at the medical facility and/or the surgeon and assure that they will be addressed as soon as possible. We are there to make sure that your medical travel to India is completely safe and hassle free.
We most clients coming to Mumbai, as it is the biggest medical hub in India. Delhi and Bangalore are also very popular destination for treatment abroad in India.
Add More to Your Medical Trip
Wellness Packages
Indulge in the world of Health and Wellness with our chosen wellness retreat options.
Know More >>
Ayurveda Treatment
Choose from Authentic Ayurveda options to treat chronic diseases or opt for combination of Ayurveda and Allopathy to get the best of both worlds.
Know More >>
Explore India
Explore the mystical land that is India – a mosaic of multicultural experience.
We welcome you to explore India with us!
Know More >>
Plan Your trip Now
Travelling for Medical reasons may be challenging. With our experience of over a decade and working with the best surgeons in India, we help make the journey easier and safer for you. We will guide you at every step of the way and make end to end arrangements for your surgery, travel and stay.
Jade Mcivor recommends
IndiCure Health Tours.
Nov 29, 2019

This company and everyone involved were professional, exceptional, kind and caring beyond my expectations.
I solo traveled to Mumbai and felt safe and welcome Hands down I would recommend medical tourism through Indicure!!
Mike & Alex Dos Santos
1 review
a year ago

Both of us were very pleased with the professional care provided to us from the first email to enquiry to the moment we stepped foot in India. We have never received such wonderful hospitality and always attending to our needs. We would both certainly recommend Indicure for any treatments and/or surgeries. We have been utterly amazed at what India has to offer and will definitely visit again.
Joyce Tengie reviewed
IndiCure Health Tours.
Apr 20 at 12.35PM

Experience and turn around was great. I wouldn't mind doing business with them again.
Lili George, USA

"One thing that stood out for me, as long as the hospital and the service in the US as compared to the hospital here, working with IndiCure, was that the service was amazing!"
Kim Pepi Richards reviewed
IndiCure Health Tours.
Apr 14, 2017

Thank you so much Indicure and dr. ruchika, for the support and care revived while on our journey of weight loss through the bariatric surgery. We feel so blessed to have meet a caring team, inicure have changed our lives for ever. The planning from the beginning to the end was of high quality and all question asked where explained as well as the procedure.
Fondest memories of India will always hold a special part of my heart.
George Hellar Local Guide. 3 reviews. 2 photos

a year ago
Indicure recommended for speciality health and medical solutions. They are experienced and know the healthy industry very well. They have a rich database of medical practitioners to solve even those health problems thought very difficulty. I used Indicure and easily solved my medical needs from referred highly qualified and experienced medical professionals.
Bec Morgan reviewed
IndiCure Health Tours.
Oct 1, 2018

My son had the gastric sleeve in Delhi last September 2017. A year later my son is a different young man. Our reason for traveling from Australia, was his age being 14. You saved my sons life and I will be forever grateful for that, the care and service was immaculate. yes it can be a culture shock, in your another country. But it not any less of what we would have received here.
Thank you
Ruth McHelm
1 review
39weeks ago

Dr. Ruchika in India delivered efficient and professional service from the outset, matching up my weight and health concerns with the most amazing surgeon at the Apollo Spectra hospital in New Delhi, who made good all the promises that had been made, and MORE. All arrangements were executed seamlessly. Very glad I found them and will certainly be using them again, should the need arise.
Steve Gofast recommends
IndiCure Health Tours.
May 21, 2019

The IndiCure folks (Jagruti) hooked me up with THE BEST doctors for my heart issues. Period. The Physicians were thorough, professional, fast, proficient and affordable. Dealing with Indicure was super easy, super fast and a very pleasant experience. I HIGHLY recommend this process for those with no insurance or those who cannot afford the 20% co-pay for expensive procedures. Check the cost against prices in the USA folks.
This is Why Hundreds of Patients from Across the World Trust IndiCure
Pioneers of Medical Tourism in India
Awarded as "Most Trusted Medical Tourism Brand"
10+ years of Delighting Medical Tourists
Panel of Best Hospitals and Doctors in India
Personalized Care and Attention
Dedicated Case Managers
Highly Discounted and Transparent Prices
All Inclusive Packages
No Language Barriers
Complete Hand holding
Visa Assistance
Wide Range of Accommodation Options
The content on the website (www.indicure.com) is intended to be general information and is provided only as a service. It is not medical advice and should not be taken as medical advice. It should not be used to diagnose or treat a health condition and is in no way meant to be a substitute for professional medical care.
All photographs on our website of before and after results are examples only, and do not constitute an implied or any other kind of certainty for the result of surgery. You are advised to see a surgeon in-person to assess what surgery may or may not accomplish for you.
It's also important to keep your expectations realistic and to understand that all surgical procedures carry risks and should never be taken lightly.