") no-repeat}.text-left{text-align:left}.text-left h3{font-size:1.2rem;font-weight:600}p.less,p.more{clear:both;text-align:right}p.less a,p.more a{text-decoration:underline;color:#8fb2cf}ul li ul{padding-left:2rem}.pl20{padding-left:20px}.show{display:block}.hide{display:none}.container h2.text-center{width:100%;margin-bottom:20px}section{padding:20px 0}section.flex:nth-of-type(2n){background:#f7f7f7}.clients{background:#fff}.call_me{background-color:#8fb2cf;background-image:linear-gradient(to top right,#8fb2cf,#fff)}.lightbox .video{border:1px solid #efefef;padding:2px}.medical__content.best .rleft img{border-radius:16px}.bottom-button{display:flex;flex-direction:column}.bottom-button p.mt20{flex-grow:1}.bottom-button button{margin:0 auto 20px}.rleft40{width:40%}.rleft60{width:60%}.rright40{width:40%}.rright60{width:60%}.rleft amp-img,.rright amp-img{width:100%;height:100%}.best .rleft amp-img,.best .rright amp-img{height:auto}amp-carousel img{object-fit:contain}img{width:100%;height:auto}p.strong{font-weight:700}.best-h1{font-size:32px}::-webkit-scrollbar{display:block;background-color:#eee;width:16px}::-webkit-scrollbar-thumb{background:#999;height:60px}.star-section{display:flex;justify-content:center;margin-bottom:40px}.star-rating-number{background:#fabd02;font-size:28px;color:#fff;padding:8px 12px;border-radius:50%;width:60px;height:60px;z-index:9;font-weight:600;display:inline-block}.star-rating,.star-rating-number{transform:translate(20px,30px) rotate(-3deg)}.star-rating{color:#fabd02;display:inline-flex;font-size:24px;background:#7b9baa;padding:10px 20px;border-radius:10px;margin-left:-20px;height:44px;line-height:1em}.star-rating i{margin:2px 10px}.btn--white{background:#fff;color:#8fb2cf;border:2px solid #fff}.hero__content h2:after{content:none}.procedures{column-gap:20px}.medical__content .bg-grey{min-height:100%}.lightbox{background:rgba(0,0,0,.8);width:100%;height:100%;position:absolute;display:flex;align-items:center;justify-content:center;overflow:auto;z-index:99999}.lightbox h1{color:#fff}.lightbox div.modal-dialog{background:#fff;padding:20px;width:50%;min-width:320px}.enquiry-form{min-height:100%}.lightbox .vc_custom_heading{font-size:1.5rem;font-weight:600}.close:after{content:"X"}.modal-form .close{float:right;font-size:1.5rem;z-index:1;color:#000;transition:all .15s ease-out;border:0;background:#fff}.modal-form .close:focus{border:0}form.amp-form-submit-error [submit-error],form.amp-form-submit-success [submit-success]{margin-top:16px}form.amp-form-submit-success [submit-success]{color:#fff;background-color:grey}form.amp-form-submit-error [submit-error]{display:inline}form.amp-form-submit-success.hide-inputs>input{display:none}.masonry .other-social{background:#edf5ff}.price-table{table-layout:fixed;word-wrap:break-word}:root{color-scheme:light dark;--blue:#0084b4;--indigo:#6610f2;--purple:#6f42c1;--pink:#e83e8c;--red:#dc3545;--orange:#fd7e14;--yellow:beige;--green:#269e95;--teal:#20c997;--cyan:#17a2b8;--white:#fff;--gray:#6c757d;--gray-dark:#212529;--primary:#0084b4;--secondary:#6c757d;--success:#269e95;--info:#17a2b8;--warning:beige;--danger:#dc3545;--light:#212529;--dark:#212529;--breakpoint-xs:0;--breakpoint-sm:576px;--breakpoint-md:768px;--breakpoint-lg:992px;--breakpoint-xl:1200px;--font-family-sans-serif:"Source Sans Pro",sans-serif;--font-family-monospace:SFMono-Regular,Menlo,Monaco,Consolas,"Liberation Mono","Courier New",monospace}.sidebar-close{background:transparent}*,:after,:before{box-sizing:border-box}html{font-family:sans-serif;line-height:1.15;-webkit-text-size-adjust:100%;-webkit-tap-highlight-color:rgba(0,0,0,0)}article,aside,figcaption,figure,footer,header,hgroup,main,nav,section{display:block}body{margin:0;font-family:Source Sans Pro,sans-serif;font-weight:400;line-height:1.5;text-align:left;font-size:1rem}@media (prefers-color-scheme:light){body{background-color:#fff}a,body{color:#212529}caption{color:#6c757d}hr{border-top:1px solid rgba(0,0,0,.1)}.blockquote-footer{color:#6c757d}pre{background-color:#e9ecef;border:1px solid #dee2e6}pre,table{color:#212529}table td,table th{border-top:1px solid #dee2e6}table thead th{border-bottom:2px solid #dee2e6}table tbody+tbody{border-top:2px solid #dee2e6}.form-control{color:#495057;background:#fff;border:1px solid #ced4da}.form-control::placeholder{color:#6c757d}.form-control:disabled,.form-control[readonly]{background:#e9ecef}select.form-control{background:#fff url(https://ampcssframework.com/assets/icons/chevron-down.svg) no-repeat right 1rem center}select.form-control:focus::-ms-value{color:#495057;background:#fff}.form-control-plaintext{color:#212529}.input-group-text{color:#495057;background:#e9ecef;border:1px solid #ced4da}.card{background:#fff;border:1px solid #dee2e6}.card,.card-body{color:#212529}.card-footer{background:rgba(0,0,0,.03);border-top:1px solid #dee2e6}.page-link{color:#212529;background:#fff;border:1px solid #dee2e6}.page-link:hover{color:#000;background:#e9ecef;border-color:#dee2e6}.page-item.active .page-link{color:#fff;background:#269e95;border-color:#269e95}.page-item.disabled .page-link{color:#6c757d;background:#fff;border-color:#dee2e6}header.full-width{background:#fff}.mega-menu .main-menu li{border-top:1px solid #dee2e6}.header .main-menu .hamburger,.header .main-menu .hamburger:after,.header .main-menu .hamburger:before,footer{background:#fff}footer{color:#787878}}[tabindex="-1"]:focus:not(:focus-visible){outline:0}hr{box-sizing:content-box;height:0;overflow:visible}h1,h2,h3,h4,h5,h6{margin:1rem 0}p{margin-top:0;margin-bottom:1rem}abbr[data-original-title],abbr[title]{text-decoration:underline;text-decoration:underline dotted;border-bottom:0;text-decoration-skip-ink:none;cursor:help}address{font-style:normal;line-height:inherit}address,dl,ol,ul{margin-bottom:1rem}dl,ol,ul{margin-top:0}ol ol,ol ul,ul ol,ul ul{margin-bottom:0}dt{font-weight:700}dd{margin-bottom:.5rem;margin-left:0}blockquote{margin:0 0 1rem}b,strong{font-weight:700}small{font-size:80%}sub,sup{position:relative;line-height:0;vertical-align:baseline;font-size:75%}sub{bottom:-.25em}sup{top:-.5em}a{text-decoration:none;background:transparent}a:hover{text-decoration:underline}a:not([href]),a:not([href]):hover{color:inherit;text-decoration:none}code,kbd,pre,samp{font-family:SFMono-Regular,Menlo,Monaco,Consolas,Liberation Mono,Courier New,monospace;font-size:1em}pre{margin-top:0;margin-bottom:1rem;overflow:auto}figure{margin:0 0 1rem}img{border-style:none}img,svg{vertical-align:middle}svg{overflow:hidden}table{border-collapse:collapse}caption{padding-top:.75rem;padding-bottom:.75rem;text-align:left;caption-side:bottom}th{text-align:inherit}label{display:inline-block;margin-bottom:.5rem}button,input,optgroup,select,textarea{margin:0;font-family:inherit;line-height:inherit;font-size:inherit}.modal-body input[type=text],.modal-body select,.modal-body textarea,input[type=email],input[type=number],input[type=password]{padding:8px;border:1px solid #999;margin-bottom:10px;width:100%;border-radius:4px}button,input{overflow:visible}button,select{text-transform:none}select{word-wrap:normal}[type=button],[type=reset],[type=submit],button{-webkit-appearance:button}[type=button]:not(:disabled),[type=reset]:not(:disabled),[type=submit]:not(:disabled),button:not(:disabled){cursor:pointer}[type=button]::-moz-focus-inner,[type=reset]::-moz-focus-inner,[type=submit]::-moz-focus-inner,button::-moz-focus-inner{padding:0;border-style:none}input[type=checkbox],input[type=radio]{box-sizing:border-box;padding:0}input[type=date],input[type=datetime-local],input[type=month],input[type=time]{-webkit-appearance:listbox}textarea{overflow:auto;resize:vertical}[type=number]::-webkit-inner-spin-button,[type=number]::-webkit-outer-spin-button{height:auto}[type=search]{outline-offset:-2px;-webkit-appearance:none}[type=search]::-webkit-search-decoration{-webkit-appearance:none}::-webkit-file-upload-button{font:inherit;-webkit-appearance:button}output{display:inline-block}summary{display:list-item;cursor:pointer}[hidden],template{display:none}.h1,.h2,.h3,.h4,.h5,.h6,h1,h2,h3,h4,h5,h6{margin-bottom:.5rem;font-weight:600;line-height:1.2}.h1,h1{font-size:3rem}.h2,h2{font-size:2rem}.h3,h3{font-size:1.2rem}.h4,h4{font-size:1.15rem}.h5,.h6,h5,h6{font-size:1rem}.h1,h1{font-size:calc(1.375rem + 1.5vw)}@media (max-width:768px){.h2,h2{font-size:calc(1.325rem + .9vw)}.h3,h3{font-size:calc(1rem + .6vw)}.h4,h4{font-size:calc(1rem + .2vw)}}.lead{font-weight:400;font-size:1.25rem}hr{margin-top:1rem;border:0}.blockquote,hr{margin-bottom:1rem}.blockquote{padding-left:1rem;border-left:5px solid #269e95;font-size:1rem}.blockquote i{float:right;font-style:italic;font-size:.875rem}.blockquote-footer{display:block;font-size:80%}amp-img,img{border:0}amp-img[class^=-amp],amp-img[class^=i-amp]{height:auto;max-width:100%}code{font-size:.875rem;color:#e83e8c;word-wrap:break-word}a>code{color:inherit}kbd{padding:.2rem .4rem;font-size:.875rem;color:#212529;background:#dee2e6;border-radius:.2rem}kbd kbd{padding:0;font-size:100%;font-weight:700}pre{display:block;padding:1rem;font-size:.875rem}pre code{font-family:SFMono-Regular,Menlo,Monaco,Consolas,Liberation Mono,Courier New,monospace;color:inherit;word-break:normal;text-indent:5em;font-size:75%}.container{width:100%;padding-right:15px;padding-left:15px;margin-right:auto;margin-left:auto}@media (min-width:1200px){.container{max-width:1140px}}.container-fluid,.container-lg,.container-md,.container-sm,.container-xl{width:100%;padding-right:15px;padding-left:15px;margin-right:auto;margin-left:auto}.row{display:flex;flex-wrap:wrap;margin-right:-15px;margin-left:-15px}.col,.col-1,.col-2,.col-3,.col-4,.col-5,.col-6,.col-7,.col-8,.col-9,.col-10,.col-11,.col-12,.col-auto,.col-lg,.col-lg-1,.col-lg-2,.col-lg-3,.col-lg-4,.col-lg-5,.col-lg-6,.col-lg-7,.col-lg-8,.col-lg-9,.col-lg-10,.col-lg-11,.col-lg-12,.col-lg-auto,.col-md,.col-md-1,.col-md-2,.col-md-3,.col-md-4,.col-md-5,.col-md-6,.col-md-7,.col-md-8,.col-md-9,.col-md-10,.col-md-11,.col-md-12,.col-md-auto,.col-sm,.col-sm-1,.col-sm-2,.col-sm-3,.col-sm-4,.col-sm-5,.col-sm-6,.col-sm-7,.col-sm-8,.col-sm-9,.col-sm-10,.col-sm-11,.col-sm-12,.col-sm-auto,.col-xl,.col-xl-1,.col-xl-2,.col-xl-3,.col-xl-4,.col-xl-5,.col-xl-6,.col-xl-7,.col-xl-8,.col-xl-9,.col-xl-10,.col-xl-11,.col-xl-12,.col-xl-auto{position:relative;width:100%;padding-right:15px;padding-left:15px}.col{flex-basis:0;flex-grow:1;max-width:100%}.col-1{flex:0 0 8.33333%;max-width:8.33333%}.col-2{flex:0 0 16.66667%;max-width:16.66667%}.col-3{flex:0 0 25%;max-width:25%}.col-4{flex:0 0 33.33333%;max-width:33.33333%}.col-5{flex:0 0 41.66667%;max-width:41.66667%}.col-6{flex:0 0 50%;max-width:50%}.col-7{flex:0 0 58.33333%;max-width:58.33333%}.col-8{flex:0 0 66.66667%;max-width:66.66667%}.col-9{flex:0 0 75%;max-width:75%}.col-10{flex:0 0 83.33333%;max-width:83.33333%}.col-11{flex:0 0 91.66667%;max-width:91.66667%}.col-12{flex:0 0 100%;max-width:100%}@media (min-width:576px){.col-sm{flex-basis:0;flex-grow:1;max-width:100%}.col-sm-1{flex:0 0 8.33333%;max-width:8.33333%}.col-sm-2{flex:0 0 16.66667%;max-width:16.66667%}.col-sm-3{flex:0 0 25%;max-width:25%}.col-sm-4{flex:0 0 33.33333%;max-width:33.33333%}.col-sm-5{flex:0 0 41.66667%;max-width:41.66667%}.col-sm-6{flex:0 0 50%;max-width:50%}.col-sm-7{flex:0 0 58.33333%;max-width:58.33333%}.col-sm-8{flex:0 0 66.66667%;max-width:66.66667%}.col-sm-9{flex:0 0 75%;max-width:75%}.col-sm-10{flex:0 0 83.33333%;max-width:83.33333%}.col-sm-11{flex:0 0 91.66667%;max-width:91.66667%}.col-sm-12{flex:0 0 100%;max-width:100%}}@media (min-width:768px){.col-md{flex-basis:0;flex-grow:1;max-width:100%}.col-md-1{flex:0 0 8.33333%;max-width:8.33333%}.col-md-2{flex:0 0 16.66667%;max-width:16.66667%}.col-md-3{flex:0 0 25%;max-width:25%}.col-md-4{flex:0 0 33.33333%;max-width:33.33333%}.col-md-5{flex:0 0 41.66667%;max-width:41.66667%}.col-md-6{flex:0 0 50%;max-width:50%}.col-md-7{flex:0 0 58.33333%;max-width:58.33333%}.col-md-8{flex:0 0 66.66667%;max-width:66.66667%}.col-md-9{flex:0 0 75%;max-width:75%}.col-md-10{flex:0 0 83.33333%;max-width:83.33333%}.col-md-11{flex:0 0 91.66667%;max-width:91.66667%}.col-md-12{flex:0 0 100%;max-width:100%}}@media (min-width:992px){.col-lg{flex-basis:0;flex-grow:1;max-width:100%}.col-lg-1{flex:0 0 8.33333%;max-width:8.33333%}.col-lg-2{flex:0 0 16.66667%;max-width:16.66667%}.col-lg-3{flex:0 0 25%;max-width:25%}.col-lg-4{flex:0 0 33.33333%;max-width:33.33333%}.col-lg-5{flex:0 0 41.66667%;max-width:41.66667%}.col-lg-6{flex:0 0 50%;max-width:50%}.col-lg-7{flex:0 0 58.33333%;max-width:58.33333%}.col-lg-8{flex:0 0 66.66667%;max-width:66.66667%}.col-lg-9{flex:0 0 75%;max-width:75%}.col-lg-10{flex:0 0 83.33333%;max-width:83.33333%}.col-lg-11{flex:0 0 91.66667%;max-width:91.66667%}.col-lg-12{flex:0 0 100%;max-width:100%}}@media (min-width:1200px){.col-xl{flex-basis:0;flex-grow:1;max-width:100%}.col-xl-1{flex:0 0 8.33333%;max-width:8.33333%}.col-xl-2{flex:0 0 16.66667%;max-width:16.66667%}.col-xl-3{flex:0 0 25%;max-width:25%}.col-xl-4{flex:0 0 33.33333%;max-width:33.33333%}.col-xl-5{flex:0 0 41.66667%;max-width:41.66667%}.col-xl-6{flex:0 0 50%;max-width:50%}.col-xl-7{flex:0 0 58.33333%;max-width:58.33333%}.col-xl-8{flex:0 0 66.66667%;max-width:66.66667%}.col-xl-9{flex:0 0 75%;max-width:75%}.col-xl-10{flex:0 0 83.33333%;max-width:83.33333%}.col-xl-11{flex:0 0 91.66667%;max-width:91.66667%}.col-xl-12{flex:0 0 100%;max-width:100%}}table{width:100%;margin-bottom:1rem}table td,table th{padding:.75rem;vertical-align:top}table thead th{vertical-align:bottom}.form-control{display:block;width:100%;height:calc(1.5em + .75rem + 2px);padding:.375rem .75rem;font-weight:400;line-height:1.5;background-clip:padding-box;appearance:none;font-size:1rem;border-radius:.25rem}.form-control::-ms-expand{background:transparent;border:0}.form-control:-moz-focusring{color:transparent;text-shadow:0 0 0 #495057}.form-control:focus{color:#495057;background:#fff;border-color:#35c9ff;outline:0;box-shadow:0 0 0 .2rem rgba(0,132,180,.25)}.form-control::placeholder{opacity:1}.form-control:disabled,.form-control[readonly]{opacity:1}select.form-control{background-size:.5rem}.form-control-file,.form-control-range{display:block;width:100%}.col-form-label{padding-top:calc(.375rem + 1px);padding-bottom:calc(.375rem + 1px);margin-bottom:0;line-height:1.5;font-size:inherit}.form-control-plaintext{display:block;width:100%;padding:.375rem 0;margin-bottom:0;line-height:1.5;background:transparent;border:solid transparent;border-width:1px 0;font-size:1rem}select.form-control[multiple],select.form-control[size],textarea.form-control{height:auto}.form-group{margin-bottom:1rem}.form-text{display:block;margin-top:.25rem}.form-row{display:flex;flex-wrap:wrap;margin-right:-5px;margin-left:-5px}.form-row>.col,.form-row>[class*=col-]{padding-right:5px;padding-left:5px}.valid-feedback{display:none;width:100%;margin-top:.25rem;font-size:80%;color:#269e95}.is-valid~.valid-feedback,.was-validated :valid~.valid-feedback{display:block}.form-control.is-valid,.was-validated .form-control:valid{border-color:#269e95}.form-control.is-valid:focus,.was-validated .form-control:valid:focus{border-color:#269e95;box-shadow:0 0 0 .2rem rgba(40,167,69,.25)}.form-check-input.is-valid~.form-check-label,.was-validated .form-check-input:valid~.form-check-label{color:#269e95}.form-check-input.is-valid~.valid-feedback,.was-validated .form-check-input:valid~.valid-feedback{display:block}.invalid-feedback{display:none;width:100%;margin-top:.25rem;font-size:80%;color:#dc3545}.is-invalid~.invalid-feedback,.was-validated :invalid~.invalid-feedback{display:block}.form-control.is-invalid,.was-validated .form-control:invalid{border-color:#dc3545}.form-control.is-invalid:focus,.was-validated .form-control:invalid:focus{border-color:#dc3545;box-shadow:0 0 0 .2rem rgba(220,53,69,.25)}.form-check-input.is-invalid~.form-check-label,.was-validated .form-check-input:invalid~.form-check-label{color:#dc3545}.form-check-input.is-invalid~.invalid-feedback,.was-validated .form-check-input:invalid~.invalid-feedback{display:block}.form-inline{display:flex;flex-flow:row wrap;align-items:center}.form-inline .form-check{width:100%}@media (min-width:576px){.form-inline label{justify-content:center}.form-inline .form-group,.form-inline label{display:flex;align-items:center;margin-bottom:0}.form-inline .form-group{flex:0 0 auto;flex-flow:row wrap}.form-inline .form-control{display:inline-block;width:auto;vertical-align:middle}.form-inline .form-control-plaintext{display:inline-block}.form-inline .input-group{width:auto}.form-inline .form-check{display:flex;align-items:center;justify-content:center;width:auto;padding-left:0}.form-inline .form-check-input{position:relative;flex-shrink:0;margin-top:0;margin-right:.25rem;margin-left:0}}.input-group{position:relative;display:flex;flex-wrap:wrap;align-items:stretch;width:100%}.input-group>.form-control,.input-group>.form-control-plaintext{position:relative;flex:1 1 0;min-width:0;margin-bottom:0}.input-group>.form-control+.form-control,.input-group>.form-control-plaintext+.form-control{margin-left:-1px}.input-group>.form-control:focus{z-index:3}.input-group>.form-control:not(:last-child){border-top-right-radius:0;border-bottom-right-radius:0}.input-group>.form-control:not(:first-child){border-top-left-radius:0;border-bottom-left-radius:0}.input-group-append,.input-group-prepend{display:flex}.input-group-append .btn,.input-group-prepend .btn{position:relative;z-index:2}.input-group-append .btn:focus,.input-group-prepend .btn:focus{z-index:3}.input-group-append .btn+.btn,.input-group-append .btn+.input-group-text,.input-group-append .input-group-text+.btn,.input-group-append .input-group-text+.input-group-text,.input-group-prepend .btn+.btn,.input-group-prepend .btn+.input-group-text,.input-group-prepend .input-group-text+.btn,.input-group-prepend .input-group-text+.input-group-text{margin-left:-1px}.input-group-prepend{margin-right:-1px}.input-group-append{margin-left:-1px}.input-group-text{display:flex;align-items:center;padding:.375rem .75rem;margin-bottom:0;font-weight:400;line-height:1.5;text-align:center;white-space:nowrap;font-size:1rem;border-radius:.25rem}.input-group-text input[type=checkbox],.input-group-text input[type=radio]{margin-top:0}.input-group>.input-group-append:last-child>.btn:not(:last-child):not(.dropdown-toggle),.input-group>.input-group-append:last-child>.input-group-text:not(:last-child),.input-group>.input-group-append:not(:last-child)>.btn,.input-group>.input-group-append:not(:last-child)>.input-group-text,.input-group>.input-group-prepend>.btn,.input-group>.input-group-prepend>.input-group-text{border-top-right-radius:0;border-bottom-right-radius:0}.input-group>.input-group-append>.btn,.input-group>.input-group-append>.input-group-text,.input-group>.input-group-prepend:first-child>.btn:not(:first-child),.input-group>.input-group-prepend:first-child>.input-group-text:not(:first-child),.input-group>.input-group-prepend:not(:first-child)>.btn,.input-group>.input-group-prepend:not(:first-child)>.input-group-text{border-top-left-radius:0;border-bottom-left-radius:0}.nav{flex-wrap:wrap;padding-left:0;margin-bottom:0;list-style:none}.card,.nav{display:flex}.card{position:relative;flex-direction:column;min-width:0;word-wrap:break-word;background-clip:border-box;border-radius:.25rem}.card>hr{margin-right:0;margin-left:0}.card>.list-group:first-child .list-group-item:first-child{border-top-left-radius:.25rem;border-top-right-radius:.25rem}.card>.list-group:last-child .list-group-item:last-child{border-bottom-right-radius:.25rem;border-bottom-left-radius:.25rem}.card-body{flex:1 1 auto;min-height:1px;padding:1.25rem}.card-footer{padding:.75rem 1.25rem}.card-footer:last-child{border-radius:0 0 calc(.25rem - 1px) calc(.25rem - 1px)}.card-img-overlay{position:absolute;top:0;right:0;bottom:0;left:0;padding:1.25rem}.card-img,.card-img-bottom,.card-img-top{flex-shrink:0;width:100%}.card-img,.card-img-top{border-top-left-radius:calc(.25rem - 1px);border-top-right-radius:calc(.25rem - 1px)}.card-img,.card-img-bottom{border-bottom-right-radius:calc(.25rem - 1px);border-bottom-left-radius:calc(.25rem - 1px)}.pagination{display:flex;padding-left:0;list-style:none;border-radius:.25rem}.page-link{position:relative;display:block;padding:.5rem .75rem;margin-left:-1px;line-height:1.25}.page-link:hover{z-index:2;text-decoration:none}.page-link:focus{z-index:3;outline:0;box-shadow:0 0 0 .2rem rgba(0,132,180,.25)}.page-item:first-child .page-link{margin-left:0;border-top-left-radius:.25rem;border-bottom-left-radius:.25rem}.page-item:last-child .page-link{border-top-right-radius:.25rem;border-bottom-right-radius:.25rem}.page-item.active .page-link{z-index:3}.page-item.disabled .page-link{pointer-events:none;cursor:auto}.badge{display:inline-block;padding:.25em .4em;font-weight:400;line-height:1;text-align:center;white-space:nowrap;vertical-align:baseline;font-size:95%;border-radius:.25rem}a.badge:focus,a.badge:hover{text-decoration:none}.badge:empty{display:none}.btn .badge{position:relative;top:-2px;font-size:60%}.badge-pill{padding-right:.6em;padding-left:.6em;border-radius:10rem}.badge-primary{color:#fff;background:#269e95}a.badge-primary:focus,a.badge-primary:hover{color:#fff;background:#005f81}a.badge-primary.focus,a.badge-primary:focus{outline:0;box-shadow:0 0 0 .2rem rgba(0,132,180,.5)}.badge-secondary{color:#fff;background:#6c757d}a.badge-secondary:focus,a.badge-secondary:hover{color:#fff;background:#545b62}a.badge-secondary.focus,a.badge-secondary:focus{outline:0;box-shadow:0 0 0 .2rem rgba(108,117,125,.5)}.badge-success{color:#fff;background:#269e95}a.badge-success:focus,a.badge-success:hover{color:#fff;background:#1e7e34}a.badge-success.focus,a.badge-success:focus{outline:0;box-shadow:0 0 0 .2rem rgba(40,167,69,.5)}.badge-info{color:#fff;background:#17a2b8}a.badge-info:focus,a.badge-info:hover{color:#fff;background:#117a8b}a.badge-info.focus,a.badge-info:focus{outline:0;box-shadow:0 0 0 .2rem rgba(23,162,184,.5)}.badge-warning{color:#212529;background:beige}a.badge-warning:focus,a.badge-warning:hover{color:#212529;background:#eaeab4}a.badge-warning.focus,a.badge-warning:focus{outline:0;box-shadow:0 0 0 .2rem rgba(245,245,220,.5)}.badge-danger{color:#fff;background:#dc3545}a.badge-danger:focus,a.badge-danger:hover{color:#fff;background:#bd2130}a.badge-danger.focus,a.badge-danger:focus{outline:0;box-shadow:0 0 0 .2rem rgba(220,53,69,.5)}.badge-light{color:#212529;background:#dee2e6}a.badge-light:focus,a.badge-light:hover{color:#212529;background:#c1c9d0}a.badge-light.focus,a.badge-light:focus{outline:0;box-shadow:0 0 0 .2rem rgba(222,226,230,.5)}.badge-dark{color:#fff;background:#212529}a.badge-dark:focus,a.badge-dark:hover{color:#fff;background:#0a0c0d}a.badge-dark.focus,a.badge-dark:focus{outline:0;box-shadow:0 0 0 .2rem rgba(33,37,41,.5)}header{width:100%;z-index:19;top:0}header.fixed{position:fixed}.mega-menu .header{flex:0 0 100%;max-width:100%}.mega-menu .header .container{padding-right:0;padding-left:0}.mega-menu .row-header,.mega-menu .row-stage{display:flex;flex-wrap:wrap}.mega-menu .logo{top:2px;position:relative;margin-left:40px}@media (max-width:991px) and (prefers-color-scheme:light){.mega-menu .main-menu input[type=checkbox]:checked+.main-menu-dropdown-list{background-color:#eee}.main-menu-dropdown-list li{padding-left:10px}}.mega-menu li,.mega-menu ol,.mega-menu ul{padding:0}.mega-menu #mobile:checked+.main-menu{display:block}.mega-menu #mobile-menu{position:relative;display:block;padding:16px;cursor:pointer}.mega-menu #mobile-menu span.main-menu-dropdown-icon{bottom:0;width:50px;cursor:pointer}.mega-menu #mobile-menu button.topbar-dropdown-icon{bottom:0;width:50px;cursor:pointer;background:transparent;border:0;outline:0}.mega-menu #mobile-menu button.topbar-dropdown-icon .fa-search{margin-top:-8px}.mega-menu #mobile-menu .main-menu-dropdown-icon,.mega-menu #mobile-menu span.main-menu-dropdown-icon{position:absolute;height:50px;top:21%;background:#8fb2cf;border-radius:11px;right:4px}.mega-menu #mobile-menu .topbar-dropdown-icon,.mega-menu #mobile-menu button.topbar-dropdown-icon{position:absolute;height:50px;top:21%;background:#8fb2cf;border-radius:11px;right:58px;color:#fff}.mega-menu .main-menu{z-index:100;margin:auto}.mega-menu .main-menu:after,.mega-menu .main-menu:before{content:"";display:table;clear:both}.mega-menu .main-menu a{text-decoration:none}.mega-menu .main-menu li{position:relative;display:block}.mega-menu .main-menu .main-menu{display:none;max-height:100%}.main-menu-dropdown>a,.main-menu-single>a{text-transform:uppercase;font-weight:600}.mega-menu .main-menu .main-menu-dropdown-list{display:none}.mega-menu .main-menu .main-menu-dropdown-list:not(.main-menu-dropdown-megamenu) a,.mega-menu .main-menu .main-menu-dropdown-list:not(.main-menu-dropdown-shop) a{transition:transform .25s ease-out;transform:translateZ(0)}.mega-menu .main-menu .main-menu-dropdown-list:not(.main-menu-dropdown-megamenu) a:hover,.mega-menu .main-menu .main-menu-dropdown-list:not(.main-menu-dropdown-shop) a:hover{transform:translate3d(3px,0,0)}.mega-menu .main-menu .main-menu-dropdown-list.main-menu-dropdown-megamenu li:first-child{font-weight:700;border-bottom:1px solid #dee2e6}.mega-menu .main-menu .main-menu-dropdown-list.main-menu-dropdown-megamenu li{border:0}.mega-menu .main-menu .main-menu-dropdown-item-subtitle{font-size:.75rem;text-indent:10px;margin-left:10px}.mega-menu .main-menu input[type=checkbox]:checked+.main-menu-dropdown-list{display:block}.mega-menu .main-menu input[type=checkbox],.mega-menu .main-menu ul span.main-menu-dropdown-icon{display:none}.mega-menu .main-menu label{margin-bottom:0}.mega-menu .main-menu label.main-menu-dropdown-icon{width:100%;height:50px;cursor:pointer;z-index:10}.mega-menu .main-menu label.main-menu-dropdown-icon,.mega-menu .main-menu li label.main-menu-dropdown-icon{position:absolute;top:0;right:0}.mega-menu .main-menu>ul>li{cursor:pointer}.mega-menu .main-menu>ul>li a{overflow:hidden;text-overflow:ellipsis;white-space:nowrap;padding:16px;cursor:pointer;position:relative;display:block}.main-menu-logo{margin-right:20px}.main-menu-dropdown,.main-menu-single{top:16px}.mega-menu .main-menu .tip{padding:2px 5px;background:#269e95;color:#fff;text-shadow:none;border-radius:3px;left:10px;position:relative;text-transform:uppercase;font-size:.75rem;top:-2px}.mega-menu .main-menu .tip:before{right:100%;top:50%;content:" ";height:0;width:0;position:absolute;pointer-events:none;border:5px solid hsla(0,0%,100%,0);border-right-color:#269e95;margin-top:-5px}.mega-menu .main-menu .notification-info{position:absolute;width:100%;text-align:center;top:50%;margin-top:-4px;left:0;padding:0;display:block;line-height:1}.mega-menu .main-menu .notification-info .notification-qty{position:absolute;top:-12px;right:10px;width:15px;height:15px;display:block;font-size:.75rem;color:#fff;background-color:red;text-align:center;line-height:15px;border-radius:20px}@media (max-width:1199.98px){.header .main-menu .logo{top:3px}.header .main-menu span.logo{top:1px}.header .main-menu .fa{min-width:25px}}@media (max-width:1199.98px) and (prefers-color-scheme:light){.header .main-menu .active{color:#212529;background:#fff}.header .main-menu .main-menu-dropdown .main-menu-dropdown-list{background:#fff}}@media (max-width:1199.98px){.header .main-menu .main-menu-dropdown .main-menu-dropdown-list li .main-menu-dropdown-item-subtitle{text-indent:30px;margin-left:30px}}@media (max-width:1199.98px) and (prefers-color-scheme:light){.header .main-menu .main-menu-dropdown .main-menu-dropdown-list li a,.header .main-menu .main-menu-dropdown .main-menu-dropdown-list li a li a{color:#212529}.header .main-menu .main-menu-dropdown .main-menu-dropdown-list li a li a:hover{background:#fff}}@media (max-width:1199.98px){.header .main-menu .main-menu-dropdown-list li:last-child{margin-bottom:0}.header .main-menu .main-menu-logo{display:none;padding:0;margin:0}.header .main-menu .notification-info .notification-qty{position:absolute;top:-3px;right:15px}}@media (min-width:992px) and (prefers-color-scheme:light){.header .main-menu{background:#fff;border-top:1px solid #fff;border-bottom:1px solid #fff}}@media (min-width:992px){.header .main-menu .logo{font-weight:400}}@media (min-width:992px) and (prefers-color-scheme:light){.header .main-menu li:not(:last-child){border-left:1px solid #fff;border-right:1px solid #fff}.header .main-menu a,.header .main-menu i{color:#212529}}@media (min-width:992px){.header .main-menu .fa{margin-right:5px}}@media (min-width:992px) and (prefers-color-scheme:light){.header .main-menu .active,.header .main-menu .active>i{color:#fff;background:#269e95}.header .main-menu .active>i i,.header .main-menu .active i{color:#fff}}@media (min-width:992px){.header .main-menu .main-menu-dropdown .main-menu-dropdown-list{margin-top:-3px;border-top:3px solid #269e95}}@media (min-width:992px) and (prefers-color-scheme:light){.header .main-menu .main-menu-dropdown .main-menu-dropdown-list{background:#fff}.header .main-menu .main-menu-dropdown .main-menu-dropdown-list li a,.header .main-menu .main-menu-dropdown .main-menu-dropdown-list li a li a,.header .main-menu .main-menu-dropdown .main-menu-dropdown-list li a li i,.header .main-menu .main-menu-dropdown .main-menu-dropdown-list li i,.header .main-menu .main-menu-dropdown .main-menu-dropdown-list li i li a,.header .main-menu .main-menu-dropdown .main-menu-dropdown-list li i li i{color:#212529}.header .main-menu .main-menu-dropdown .main-menu-dropdown-list li a li a:hover,.header .main-menu .main-menu-dropdown .main-menu-dropdown-list li a li i:hover,.header .main-menu .main-menu-dropdown .main-menu-dropdown-list li i li a:hover,.header .main-menu .main-menu-dropdown .main-menu-dropdown-list li i li i:hover{background:#fff}.header .main-menu li.main-menu-dropdown:active,.header .main-menu li.main-menu-dropdown:hover,.header .main-menu li.main-menu-single:active,.header .main-menu li.main-menu-single:hover,.header .main-menu li:active a,.header .main-menu li:active i,.header .main-menu li:hover a,.header .main-menu li:hover i{color:#269e95}.header .main-menu li ul li:active,.header .main-menu li ul li:hover{background:#fff}.header .main-menu li ul li:active a,.header .main-menu li ul li:active i,.header .main-menu li ul li:hover a,.header .main-menu li ul li:hover i{color:#fff}}@media (min-width:992px){.header .main-menu .main-menu{display:block}.header .main-menu .main-menu-dropdown-item-subtitle{text-indent:10px;margin-left:0}.header #mobile-menu,.header .main-menu label.main-menu-dropdown-icon{display:none}.header .main-menu ul span.main-menu-dropdown-icon{display:inline-block}.header .main-menu li{float:left;border-width:0 1px 0 0}.header .main-menu .main-menu-dropdown-list{border-width:0;margin:0;position:absolute;top:100%;left:0;z-index:100;display:none;min-width:250px;box-shadow:0 .25rem 1rem rgba(0,0,0,.15)}.header .main-menu .main-menu-dropdown:nth-child(4) .main-menu-dropdown-list{left:-200%}.header .main-menu .main-menu-dropdown:nth-child(5) .main-menu-dropdown-list{left:-300%}.header .main-menu .main-menu-dropdown:nth-child(6) .main-menu-dropdown-list{left:-50%}.header .main-menu .main-menu-dropdown-list a{padding:6px 15px}.header .main-menu .main-menu-dropdown-list li{float:none;border-width:1px 0 0;min-width:200px}.header .main-menu .main-menu-dropdown-list .main-menu-dropdown-list{top:0;left:100%}.header .main-menu .main-menu-dropdown-list .main-menu-dropdown-icon{position:absolute;top:0;right:0;padding:.7em}.header .main-menu .main-menu-dropdown-list.main-menu-dropdown-shop{min-width:250px;right:100%;left:54px;transform:translate(-100%)}.header .main-menu .main-menu-dropdown-list.main-menu-dropdown-megamenu{min-width:800px;left:50%;transform:translate(-50%)}.header .main-menu input[type=checkbox]:checked+.main-menu-dropdown-list{display:none}.header .main-menu li:hover>input[type=checkbox]+.main-menu-dropdown-list{display:block}.header .main-menu .main-menu-shop{width:54px}.header .main-menu .main-menu-right{float:right}}.header .arrow-down:before,.header .arrow-right:before{content:"";border-style:solid;border-color:inherit;border-width:0 1px 1px 0;display:inline-block;padding:3px;position:absolute;top:50%}.header .arrow-down{padding-right:16px}.header .arrow-down:before{right:16px;transform:translate(-50%,-50%) rotate(45deg);margin-top:-1px}.header .arrow-right:before{right:16px;transform:rotate(-45deg);margin-top:2px}.header .main-menu .fa-search,.header .main-menu .hamburger,.header .main-menu .hamburger:after,.header .main-menu .hamburger:before{position:absolute;left:50%;top:50%;transform:translate(-50%,-50%);width:20px;height:1px}.header .main-menu .hamburger:before{content:"";top:-5px}.header .main-menu .hamburger:after{content:"";top:7px}footer{min-height:220px;font-size:.875rem}.bg-primary{background:#269e95}a.bg-primary:focus,a.bg-primary:hover,button.bg-primary:focus,button.bg-primary:hover{background:#005f81}.bg-secondary{background:#6c757d}a.bg-secondary:focus,a.bg-secondary:hover,button.bg-secondary:focus,button.bg-secondary:hover{background:#545b62}.bg-success{background:#269e95}a.bg-success:focus,a.bg-success:hover,button.bg-success:focus,button.bg-success:hover{background:#1e7e34}.bg-info{background:#17a2b8}a.bg-info:focus,a.bg-info:hover,button.bg-info:focus,button.bg-info:hover{background:#117a8b}.bg-warning{background:beige}a.bg-warning:focus,a.bg-warning:hover,button.bg-warning:focus,button.bg-warning:hover{background:#eaeab4}.bg-danger{background:#dc3545}a.bg-danger:focus,a.bg-danger:hover,button.bg-danger:focus,button.bg-danger:hover{background:#bd2130}.bg-light{background:#dee2e6}a.bg-light:focus,a.bg-light:hover,button.bg-light:focus,button.bg-light:hover{background:#c1c9d0}.bg-dark{background:#212529}a.bg-dark:focus,a.bg-dark:hover,button.bg-dark:focus,button.bg-dark:hover{background:#0a0c0d}.clearfix:after{display:block;clear:both;content:""}.mega-menu #mobile:checked+ul.main-menu li.main-menu-single:last-child{margin-bottom:16px}@media (min-width:992px){.main-menu .main-menu-external-link{display:none}}@media (max-width:992px){.main-menu .main-menu-external-link{float:right;right:60px}.header .main-menu li:active a.main-menu-external-link,.header .main-menu li:hover a.main-menu-external-link{border:0}}@media (min-width:601px){.mega-menu #mobile-menu button.topbar-dropdown-icon{display:none}#topbar{display:block}}@media (min-width:992px){.header .main-menu .main-menu-logo{display:block}}@media (min-width:992px) and (max-width:1199px){section.hero.gradient-bg,section.tour{padding-top:140px}}.medical__content .bg-grey{padding:50px}.medical__content .rleft{min-width:25%;width:25%;padding:30px}.medical__content .rleft i{font-size:8rem}.medical__content .rright{min-width:75%;width:75%}.medical__content h3{color:#8fb2cf}.icn-text-circle{width:96px;padding:15px;height:90px;background:#94a8ae;margin:0 auto;box-shadow:0 5px 20px 2px rgba(0,0,0,.1);color:#000;text-align:center;border-radius:50%;transition:all .25s ease 0s}h1 strong.wellness-strong{font-size:25px}.makeover p{margin-bottom:0}.makeover strong{font-weight:600}.hero__content .rleft amp-img{border-top-left-radius:50px;border-bottom-left-radius:50px}.hero__content .rright amp-img{border-top-right-radius:50px;border-bottom-right-radius:50px}footer .content-width{width:100%}.masonry .achievements ul li{max-width:600px}.content-width{width:100%}.fa-gratipay{color:red}.fa-star{color:#fabd02}.fullwidthpic{background:url(/assets/img/2022/01/Trust-Your-Appearance-to-Us.jpg.webp);width:100%;padding:80px;background-size:cover;background-repeat:no-repeat}.fullwidthpic h2,.fullwidthpic h3{color:#fff}.fullwidthpic h2:after{display:none}a.pagination{text-decoration:none;display:inline-block;padding:8px 16px}a.pagination:hover{background-color:#ddd;color:#000}a.previous{background-color:#f1f1f1;color:#000;float:left}a.next{background-color:#04aa6d;color:#fff;float:right}.steps>div.rleft{width:25%;border-top-left-radius:10px;border-bottom-left-radius:10px;padding:30px;background-color:#ddd}.steps>div.rleft>h4{text-align:center}.steps>div.rleft>amp-img{max-width:115px;margin:0 auto;border-radius:75px;border:3px solid #94a8ae;padding:13px}.steps>div.rright{width:75%;border-top-right-radius:10px;border-bottom-right-radius:10px;padding:30px;background-color:#ddd}@media only screen and (max-width:768px){#guiding_step_by_step .medical__content,#guiding_step_by_step_ivf .medical__content{flex-direction:column}.flex-direction-row{flex-direction:row;margin:auto}#why_choose_us .mt40,.flex-direction-col{flex-direction:column}.brick{margin:0 auto}.brick,.brick-content{max-width:680px}}amp-lightbox{z-index:999999}.close{float:right;position:relative;top:-25px;color:#fff;background:transparent;font-size:1.5rem}.close,.close:focus,.close:hover{border:0;outline:0}.modal-dialog{position:absolute;top:20px}.social-bar{display:flex;flex-direction:row;position:fixed;bottom:0;right:0;margin-bottom:0;list-style:none;z-index:999}.social-bar li{padding:16px;border:0}.social-bar li a{font-size:20px;line-height:20px;color:#fff}.social-bar li a:hover{color:#fff;text-decoration:none;cursor:pointer}.social-bar li a i{font-size:24px;line-height:24px}.social-bar li.whatsapp{background:#3ac371}.social-bar li.facebook{background:linear-gradient(0deg,#0078ff 15%,#00c6ff 90%)}.social-bar li.send-enquiry{background:#fb6090}.notice p{font-size:14px;font-style:italic}.play{cursor:pointer}.video{min-width:500px;z-index:9999;background:#000}amp-base-carousel{width:100%}.best div.rleft>amp-img{border-radius:50%;max-width:200px}.best div.rleft,.best div.rright{background-color:transparent}.enq_form{height:430px}@media (max-width:575px){.enq_form{height:680px}}@media (max-width:991px){.best div.rleft,.best div.rright{width:100%}.best .text-secondary,p.less,p.more{text-align:center}.plan-item:not(:first-child){margin-top:20px}.getintouch{min-height:600px}.obesity-form{min-height:3300px}}amp-script .bmi-error{margin-bottom:0}.questions .rleft{padding:20px}.medical__content .bg-grey{padding:50px 70px}.amp-carousel-slide p.text-center{text-align:center}.modal-body input.user-invalid,.modal-body input.valueMissing,.modal-body textarea.user-invalid,.modal-body textarea.valueMissing{border-color:red}.mb20{margin-bottom:10px}a.btn_a,a.btn_a:hover{text-decoration:underline;cursor:pointer;vertical-align:top}form.amp-form-submit-success [submit-success]{color:#3ac371;background-color:transparent;font-weight:700;margin-left:20px}form.amp-form-submit-error [submit-error]{color:red;background-color:transparent;font-weight:700;margin-left:20px}.plan-item p.text-center{text-align:center}.slides{width:100%;height:300px;overflow:hidden;scroll-behavior:smooth;list-style:none;margin:0}.slide-arrow,.slides{display:flex;padding:0}.slide-arrow{position:absolute;top:0;bottom:0;margin:auto;height:4rem;border:0;width:2rem;font-size:3rem;cursor:pointer;opacity:.5;transition:opacity .1s}#slide-arrow-prev{left:0;padding-left:.25rem}#slide-arrow-next{right:0;padding-left:.75rem}.slide{width:100%;height:100%;flex:1 0 100%;position:absolute;opacity:0;z-index:1;-webkit-transition:opacity 1s;-moz-transition:opacity 1s;-o-transition:opacity 1s;transition:opacity 1s}.showing{opacity:1;z-index:2}button.accordion{background-color:#ccc;color:#333;cursor:pointer;padding:18px;width:100%;text-align:left;border:0;outline:0;transition:.4s;font-weight:600}button.accordion:not(:first-child){margin-top:5px}button.accordion:after{content:"\25BC";color:#000;font-weight:700;float:right;margin-left:5px;font-size:14px}button.active:after{content:"\25B2"}.panel{padding:10px 18px;background-color:#fff;display:none;overflow:hidden;border:1px solid #ccc}.blogs{flex-direction:column}.blogs h1{font-size:calc(1.375rem + 1vw)}@media only screen and (min-width:991px){.blogs .medical__content>div:first-child{width:70%;border-right:1px solid #ccc}.blogs .medical__content{align-items:start}.blogs .medical__content>div:last-child{width:30%;padding:20px}.blogs .medical__content>div:last-child h3{display:block;padding:8px 0 20px;font-size:2rem}}@media only screen and (max-width:991px){.blogs .hero__body .hero__content>div{text-align:left}.blogs .medical__content>div:last-child h3{display:block;text-align:center;padding:8px 0 20px;font-size:2rem}.blogs .hero__content .main-banner{margin-bottom:10px}}.blogs .medical__content>div:last-child ul{list-style-type:square}.blogs .medical__content>div:first-child ol li::marker{font-weight:700;font-size:1.2rem}.blogs .medical__content h1{font-style:normal}.blogs .medical__content h3{font-size:calc(1.325rem)}.blogs .hero__content div strong{font-size:1.2rem;font-weight:700}.blogs .bannertext{padding-top:20px}.blogs>article{margin:0 auto;padding:26px 0 10px;border-bottom:2px solid #8fb2cf;max-width:800px}.blogs>article>header{margin-bottom:16px}.blog-published,.blog-title{text-align:center}.blog-title{margin:.5rem 0 1rem}.blog-title a{font-size:2rem}.blog-title:after{content:none}.blog-img{text-align:center}.blog-category{border:1px solid #888;border-radius:10px;padding:4px 8px}.blog-content .read-more{text-align:center}.blog-content .read-more a.btn{padding:6px 12px;margin-bottom:0}.blogs .load-more{width:800px;margin:0 auto;padding:10px;display:flex;flex-direction:row;justify-content:space-between}.blogs .load-more a:first-child,.blogs .load-more a:last-child{padding:6px 12px}ul.no-bullets{list-style-type:none}.bc,ul.breadcrumb{background-color:#eee}ul.breadcrumb{padding:10px;list-style:none;margin-bottom:0}ul.breadcrumb li{display:inline;font-size:18px}ul.breadcrumb li+li:before{padding:2px;color:#000;content:"/\00a0"}ul.breadcrumb li a{color:#0275d8;text-decoration:none}ul.breadcrumb li a:hover{color:#01447e;text-decoration:underline}.search-form .form-control{display:inline-block;max-width:100px}.search-form input[type=submit]{padding:6px 20px;display:inline-block;margin-bottom:0}.topbar .social>ul{align-items:center;height:30px}form.amp-form-submit-success [submit-success]{margin-left:0;margin-top:0}.search-result ul{display:flex;flex-direction:column;width:280px;z-index:99;position:fixed;background-color:#fff;font-size:12px;border:1px solid #dee2e6;padding:5px;height:auto}.search-result ul li{padding:4px 8px;border-bottom:1px solid #dee2e6}.search-result ul li:first-child{text-align:right;border-bottom:none;margin-top:-20px;margin-right:-20px}.search-result ul li:first-child a{padding:4px 8px;background-color:red;color:#fff;cursor:pointer;border-radius:20px}.search-result ul li a{font-size:14px;font-weight:400;color:#212529}.fa{font-family:var(--fa-style-family,"Font Awesome 6 Free");font-weight:var(--fa-style,900)}.fa,.fa-brands,.fa-duotone,.fa-light,.fa-regular,.fa-solid,.fa-thin,.fab,.fad,.fal,.far,.fas,.fat{-moz-osx-font-smoothing:grayscale;-webkit-font-smoothing:antialiased;display:var(--fa-display,inline-block);font-style:normal;font-variant:normal;line-height:1;text-rendering:auto}.fa-angle-down:before{content:"\f107"}.fa-location-dot:before,.fa-map-marker-alt:before{content:"\f3c5"}.fa-star:before{content:"\f005"}.fa-check-circle:before,.fa-circle-check:before{content:"\f058"}.fa-coins:before{content:"\f51e"}.fa-user-doctor:before{content:"\f0f0"}.fa-hand-holding-dollar:before{content:"\f4c0"}.fa-hand-holding-medical:before{content:"\e05c"}.fa-utensils:before{content:"\f2e7"}.fa-hospital:before{content:"\f0f8"}.fa-hotel:before{content:"\f594"}.fa-car:before{content:"\f1b9"}.fa-stethoscope:before{content:"\f0f1"}.fa-handshake:before{content:"\f2b5"}.fa-file-invoice-dollar:before{content:"\f571"}.fa-shirt:before{content:"\f553"}.fa-prescription:before{content:"\f5b1"}.fa-plane:before{content:"\f072"}.fa-map-marker:before{content:"\f041"}.fa-phone:before{content:"\f095"}.fa-hamburger:before{content:"\f805"}.fa-arrow-down:before{content:"\f063"}.fa-arrow-right:before{content:"\f061"}.fa-external-link:before{content:"\f08e"}.fa-user-md:before{content:"\f0f0"}.fa-check:before{content:"\f00c"}.fa-xmark:before{content:"\f00d"}.fa-plus:before{content:"\2b"}.fa-globe:before{content:"\f0ac"}.fa-smile:before{content:"\f118"}.fa-file-invoice:before{content:"\f570"}:host,:root{--fa-font-brands:normal 400 1em/1 "Font Awesome 6 Brands"}@font-face{font-family:Font Awesome\ 6 Brands;font-display:swap;font-style:normal;font-weight:400;font-display:block;src:url(/assets/fonts/fontawesome/webfonts/fa-brands-400.woff2) format("woff2"),url(/assets/fonts/fontawesome/webfonts/fa-brands-400.ttf) format("truetype")}.fa-brands,.fab{font-family:Font Awesome\ 6 Brands;font-weight:400}.fa-facebook:before{content:"\f09a"}.fa-facebook-messenger:before{content:"\f39f"}.fa-google:before{content:"\f1a0"}.fa-gratipay:before{content:"\f184"}.fa-pinterest:before{content:"\f0d2"}.fa-twitter:before{content:"\f099"}.fa-whatsapp:before{content:"\f232"}.fa-youtube:before{content:"\f167"}@font-face{font-family:Font Awesome\ 6 Free;font-style:normal;font-weight:900;font-display:block;src:url(/assets/fonts/fontawesome/webfonts/fa-solid-900.woff2) format("woff2"),url(/assets/fonts/fontawesome/webfonts/fa-solid-900.ttf) format("truetype")}.fa-solid,.fas{font-family:Font Awesome\ 6 Free;font-weight:900}.fa-cc-visa:before{content:"\f1f0"}@media (prefers-color-scheme:dark){h1.bannertext{text-shadow:2px 2px #333}.bg-warning{color:#212529}#sidebar{background:#212529}.sidebar-close,body{color:#f8f9fa}body{background-color:#212529}a{color:#f8f9fa}a:hover{color:#cbd3da}caption{color:#6c757d}hr{border-top:1px solid rgba(222,226,230,.1)}.blockquote-footer{color:#ced4da}pre{background-color:#343a40;border:1px solid #343a40}pre,table{color:#f8f9fa}table td,table th{border-top:1px solid #343a40}table thead th{border-bottom:2px solid #343a40}table tbody+tbody{border-top:2px solid #343a40}.form-control{color:#dee2e6;background:#212529;border:1px solid #6c757d}.form-control::placeholder{color:#ced4da}.form-control:disabled,.form-control[readonly]{background:#343a40}select.form-control{background:#212529 url(https://ampcssframework.com/assets/icons/chevron-down.svg) no-repeat right 1rem center}select.form-control:focus::-ms-value{color:#dee2e6;background:#212529}.form-control-plaintext{color:#f8f9fa}.input-group-text{color:#dee2e6;background:#343a40;border:1px solid #6c757d}.card{background:#212529;border:1px solid #343a40}.card,.card-body{color:#f8f9fa}.card-footer{background:rgba(222,226,230,.03);border-top:1px solid #343a40}.page-link{color:#f8f9fa;background:#212529;border:1px solid #495057}.page-link:hover{color:#cbd3da;background:#343a40;border-color:#495057}.page-item.active .page-link{color:#212529;background:#269e95;border-color:#269e95}.page-item.disabled .page-link{color:#ced4da;background:#212529;border-color:#495057}header.full-width{background:#212529}.mega-menu .main-menu li{border-top:1px solid #343a40}.header .main-menu .hamburger,.header .main-menu .hamburger:after,.header .main-menu .hamburger:before{background:#fff}section.flex:nth-of-type(2n){background:#000}.clients,.green,.masonry .other-social,.mega-menu ul.main-menu a,.plan,.plan-item,.plan .product-features,.price-table tr:nth-child(2n) td,.social.green{background:#333}.mega-menu ul.main-menu li{border-top:1px solid #ddd}.hero__content{color:#fff}amp-accordion section h3{background-color:#333;background:#333;color:#212529}.medical__content{color:#fff}.lightbox div.modal-dialog{background:#000;border:1px solid #fff;border-radius:5px}.modal-form .close{color:#fff;background:#000}.price-table th{color:#000}}
Best Hospital in Mumbai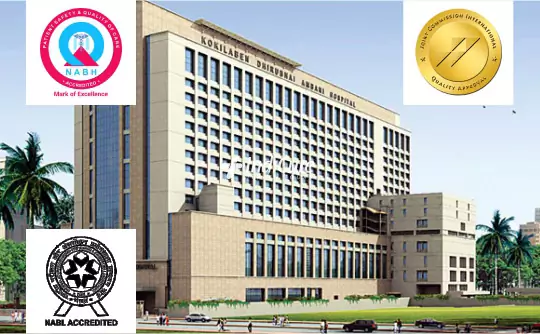 Kokilaben Dhirubhai Ambani Hospital, Mumbai
Mumbai
Multi-Superspeciality
Established In : 2008
Beds : 750
Accreditation : JCI, NABH, NABL
Kokilaben Dhirubhai Ambani Hospital is one of the most advanced and modern hospitals in India. It is a state-of-the-art tertiary care multi-specialty hospital located in the biggest suburb of Mumbai- Andheri. The hospital was launched by Reliance Group in 2008.
The Joint Commission International (JCI) and the National Accreditation Board for Hospitals and Healthcare Providers (NABH) have granted the hospital accreditation, as well as the College of American Pathology (CAP) and the National Accreditation Board for Testing and Calibration Laboratories (NABL) in India.
The Full-Time Specialist System (FTSS) at Kokilaben Dhirubhai Ambani Hospital ensures simple availability and access to dedicated specialists who are exclusively linked to Kokilaben Dhirubhai Ambani Hospital.
Wockhardt Hospital, Mumbai
Mumbai
Multi-Superspeciality
Established In : 2014
Beds : 250
Accreditation : JCI, NABH
Wockhardt Hospitals is the branch of the leading Wockhardt pharmaceutical company in India. The company is more than 4 decades old and is present in more than 20 countries around the globe. Wockhardt has 9 facilities in India in Mumbai, Nagpur Rajkot, Nasik, and Surat.
Wockhardt Hospital, South Mumbai is one of the most famous and advanced facilities of the Wockhardt group. Accredited by JCI and NABH, Wockradt hospital, South Mumbai is a tertiary care multi super-specialty hospital offering state-of-the-art facilities and international standards of care.
Gleneagles Global Hospital, Mumbai
Mumbai
Multi-Superspeciality
Established In : 2013
Beds : 450
Accreditation : NABH, NABH
Gleneagles Global hospital in Parel, Mumbai is a 450 bedded multi super-specialty tertiary care hospital housed on 17 floors. It is the latest addition to the geographical footprints of the Gleneagles group in India.
The unique feature of the hospital is separate Intensive Care Units for separate specialties viz Post Transplant ICU, Medical ICU, Cardiac ICU, Surgical ICU, Renal ICU. This ensures highly specialized care for patients by qualified and specialized nurses and other hospital personnel.
Fortis Hospital, Mulund, Mumbai
Mumbai
Multi-Superspeciality
Established In : 2002
Beds : 300
Accreditation : JCI, NABH, NABL
Fortis Hospital, Mulund is a 300 bedded multispeciality tertiary care facility situated in the centre of the city, offering a range of clinical, diagnostic, and surgical services.
The hospital began operations in 2002 and since then has achieved various milestones. The hospital is a JCI and NABH accredited facility and among very few hospitals to have NABH accreditation for Blood bank and NABL for Pathology Laboratory.
Apollo Hospital, Mumbai
Mumbai
Multi-Superspeciality
Established In : 2015
Beds : 500
Accreditation : JCI
Apollo Hospital, Navi Mumbai is the newest addition to the Apollo group having started its operations in 2016. It is a 500 bedded super-specialty tertiary care facility catering to Navi Mumbai and various suburbs of Mumbai.
It is one of the most advanced multi-specialty tertiary care hospitals in the city, providing a wide range of treatments all under one roof. This is the Apollo Group's 66th hospital, which has been accredited by the National Accreditation Board for Hospitals (NABH) and Joint Commission International (JCI). It is equipped with cutting-edge technology and meets international standards.
Hinduja Healthcare Surgical, Khar
Mumbai
Multi-Superspeciality
Established In : 2008
Beds : 310
Accreditation : NABH, NABL
Hinduja Healthcare Surgical keeps a healthy nurse-to-patient ratio to ensure that patients receive individualized treatment. Resident doctors and teams can handle all types of high-risk patients undergoing routine general surgical procedures and aesthetic operations to difficult joint replacements, thanks to state-of-the-art intelligent facilities, cutting-edge technology, and equipment. Over 230 consulting doctors from various disciplines give tailored care in a relaxing environment, assuring the best possible outcome for patients.
Sir HN Reliance Hospital, Mumbai
Mumbai
Multi-Superspeciality
Established In : 1925
Beds : 345
Accreditation : NABH
Sir HN Reliance Foundation Hospital was founded in 1925 and is Mumbai's largest LEED Gold-rated Green Hospital. It is Mumbai's first hospital to offer self-contained rooms, with an area of 800,000 square feet (showers, toilets and rest areas for relatives). The hospital features a whole level dedicated to in-patient beds that are free or heavily subsidized.
The hospital adheres to AIA design standards, NFPA medical gas standards, ASHARE HVAC requirements, AERB Radiation and Nuclear Medicine standards, and Drug Controller of India blood bank standards.
Saifee Hospital, Mumbai
Mumbai
Multi-Superspeciality
Established In : 1948
Beds : 256
Accreditation : NABL, ISO
Saifee Hospital was founded in 2005 and is ISO and NABL accredited. There was an old Saifee Hospital that has been in operation since 1948. In 2001, work on a new hospital on the site of an old one began. The new hospital was inaugurated in June 2005 in the presence of Dr. Manmohan Singh, India's former Prime Minister.
This hospital was named after Syedna Mohammad Burhanuddin's father, Syedna Taher Saifuddin.
This multi-specialty hospital offers a wide range of services, from easy Day-care treatments to acute care emergency medicine and sophisticated Cardiac surgery. It has India's first LASIK (advanced laser eye surgery) suite.
Dr. LH Hiranandani Hospital, Powai, Mumbai
Mumbai
Multi-Superspeciality
Established In : 2004
Beds : 240
Accreditation : NABH, NABL
Dr. L H Hiranandani hospital was founded in honor of the legend, Padma Bhushan Dr. Hiranandani, and came into existence in February 2004. Within 3 years, viz 2007, it became the first hospital in Western India to receive NABH accreditation, which only eight hospitals in India had received then.
The hospital offers all medical and diagnostic facilities under one roof and is counted among the best hospitals in Mumbai. Not only accreditation, but the hospital also has the rare honor to receive the IMC Ramkrishna Bajaj National Quality Award trophy, for excellence in healthcare in 2008. In 2009, Hiranandani hospital received the coveted International Asia Pacific Quality Award (The Malcolm Baldridge Award) as it is known outside the United States.
Jaslok Hospital, Mumbai
Mumbai
Multi-Superspeciality
Established In : 1973
Beds : 364
Accreditation : NABH
Jaslok Hospital and Research Centre is one of the oldest tertiary care, multi-specialty Trust hospitals in the country. The hospital was conceptualized by Seth Lokoomal Chanrai, who came from a family of philanthropists with businesses in various countries. The facility has taken its name Jaslok, from the names of Seth Lokoomal & his wife Smt. Jasotibai. It was inaugurated on 6th July 1973 by the erstwhile Prime Minister Mrs. Indira Gandhi.
Jaslok is a state-of-the-art, multi-specialty tertiary care private hospital with around 370 beds and 75 beds in intensive care. The hospital has a few of the most renowned doctors and surgeons in India on its panel. With a team of 300 specialists and 150 well-trained resident doctors on its panel, the hospital has an army of highly skilled manpower.
Nanavati Max Super Speciality Hospital
Mumbai
Multi-Superspeciality
Established In : 1950
Beds : 350
Accreditation : NABH
The Dr. Balabhai Nanavati Hospital in Mumbai, which was blessed by Mahatma Gandhi and inaugurated in 1950 by India's first Prime Minister Jawaharlal Nehru, has been renamed Nanavati Max Super Speciality Hospital. For over 70 years, Nanavati Max Super Speciality Hospital has been at the forefront of healthcare. The 350-bed institution, which has 55 specialty departments, now provides a wide range of services in almost every discipline of modern medicine and health care.
Apollo Spectra Hospital, Chembur, Mumbai
Mumbai
Multi-Speciality
Established In : 2000
Beds : 16
Apollo Spectra is a state-of-the-art specialty hospital. It is dedicated to bringing together world-class medical services and the finest healthcare management techniques. Bariatric Surgery, ENT, General & Laparoscopic Surgery, Orthopedics & Spine, Urology, and Varicose Veins, to name a few, are among the surgical specialties offered at the hospital.
The hospital has 4 ultra-modern modular OTs, a state-of-the-art rehabilitation centre, an in-house pharmacy, and a waiting lounge for in-patients' families, to mention a few amenities. Over 125 healthcare experts, including 90 specialty specialists, are dedicated to setting a new standard in healthcare services with the single-minded goal of providing uncomplicated quality healthcare.
Fortis Hiranandani Hospital, Vashi, Mumbai
Mumbai
Multi-Superspeciality
Established In : 2007
Beds : 150
Accreditation : NABH
Fortis Hiranandani Hospital, which was opened in 2007, is a multi-specialty hospital that provides a wide range of innovative medical services.
It is the only NABH-accredited hospital in Navi Mumbai. The hospital has been awarded the President of India's National Energy Conservation Award. The SRL-NABL accredited pathology laboratory at Hiranandani Hospital is the only one in the city.
It offers a wide range of medical services, including orthopedics, cardiology, neurology, pediatrics, urology, nephrology, ENT, and obstetrics and gynecology.
Namah Hospital, Mumbai
Mumbai
Multi-Speciality
Established In : 2015
Beds : 60
Namah Hospital is a specialized hospital that started to provide services to only women. Now serving both genders, the hospital has created a unique name in the healthcare sector owing to the personalized care and services it offers to its patients. Located in the famous suburb of Mumbai, the hospital offers state-of-the-art facilities and best-in-class care to patients.
Namah Healthcare is a joint venture of Shree Naman Group and the Kapadia family who have experience in women's healthcare for over 7 decades. The hospital is well known for its short-stay surgical procedures and personalized services.
Fortis S L Raheja Hospital, Mumbai
Mumbai
Multi-Superspeciality
Established In : 1981
Beds : 154
Accreditation : NABH, NABL
S. L. Raheja Hospital, Mumbai, was founded in 1981 and is a super specialty hospital in Mahim's suburbs. It is known for providing world-class care in a variety of specialties, including neurology, cardiology, orthopedics, spine, oncology, and minimally invasive surgery.
It is one of the few institutions in Mumbai to offer specialized hyper bariatric oxygen therapy for diabetic patients, and it is NABH and NABL accredited. Oncology and diabetes are two of the hospital's specialties. Medical oncologists are represented by eight experts, whereas surgical oncologists are represented by 19 experts. There are 11 medical and 3 surgical endocrinologists on staff.
The operating rooms and catheterization labs are outfitted with cutting-edge technology that meets worldwide standards.
Currae Specialty Hospital, High Street, Thane
Mumbai
Multispecialty
Established In : 2014
Beds : 25
Accreditation : NABH
Currae hospitals are designed and built to make corporate healthcare services more affordable, friendly, and hassle-free. Currae offers personalized attention to every patient and that is the most unique feature about the hospital. And that explains the logo and the punchline of the hospital - 'Hassle-Free Healthcare'.
Currae hospitals have the latest medical technology and a few of the best doctors in India on their panel, to provide best-in-class services to the patients. Currae Hospitals are counted among the best hospitals in Mumbai for short stay surgical procedures such as Gynecology, Plastic surgery, Urology, IVF, and eye care in Kolkata.
Apollo Spectra Hospital, Tardeo, Mumbai
Mumbai
Multi-Speciality
Established In : 2004
Beds : 30
Apollo Spectra Hospital has a capacity of 30 beds and offers world-class medical care.
ENT, Bariatric Surgery, Urology, Orthopedics and Spine, General and Laparoscopic Surgery, and Varicose Veins are among the surgical specialties offered at the hospital. The hospital has a total area of 15000 square feet, provides state-of-the-art therapy to provide the best possible outcomes for patients.
Cloud Nine Hospital, Mumbai
Mumbai
Gynecology & Pediatrics
Established In : 2015
The Cloud Nine Hospital in Mumbai is a single-specialty hospital in Malad in Mumbai neighborhood. It opened in 2015 as a fertility hospital with an emphasis on assisting patients throughout the full pregnancy process, from conception to delivery and child care.
Other than Assisted Reproductive Technology (ART), the hospital provides services in gynecology, pediatrics, physiotherapy, nutrition and dietetics, stem cell banking, acute care, cosmetology, neonatal care, breastfeeding assistance, and other related services.
Video consultation, home vaccination, sample collection from home, home delivery of medications, online consultation, flu shots at home, and online consultation for breastfeeding and mental health are among the additional options available. It is a leading supplier of prenatal physical therapy.
HCG Cancer Hospital, Mumbai
Mumbai
Oncology
Established In : 1997
Beds : 207
Accreditation : NABH
HCG Cancer Centre is the first dedicated cancer hospital in Mumbai giving a top-quality treatment by using worldwide advancements. In the state of Maharashtra, it is the first centre to launch the Elekta Versa HD Radiation Machine. This machine has Agility, which allows for a high-speed, high-precision beam to precisely target the tumor. The hospital is NABH accredited.
HCG Centre, Mumbai is the first hospital in Western India to use CyberKnife, the world's first whole-body robotic radiosurgery technology. The Radixact TomoTherapy Radiation Machine was also introduced in Mumbai.
A dedicated hemato-oncology unit with a BMT (Bone Marrow Transplant) program is available at the hospital. Thyroid and prostate cancers are treated with high-dose isotope therapies at the department. The hospital's nuclear medicine section contains modern PET-CT machines.
Neurogen Brain & Spine Institute, Mumbai
Mumbai
Stem Cell Treatment & Neuro Rehabilitation
Established In : 1970
NeuroGen Brain & Spine Institute is well-known for the wide range of treatment options it offers. They provide the most up-to-date treatment alternatives in a welcoming and child-friendly setting.
The goal of NeuroGen is to provide a multidisciplinary rehabilitation strategy for children with autism spectrum disorder (ASD) and other neurodevelopmental problems such as mental retardation, cerebral palsy, Rett syndrome, and learning disabilities, among other things.
The NeuroGen Brain and Spine Institute has a cutting-edge lab. To carry out the processing, it is adequately equipped with a variety of sophisticated instruments. They have a staff of specialist neuropathologists that perform this surgery in a thoroughly sterile environment.
Many honors have been bestowed upon the centre, including:
'Best Hospital' in 2017 at The Europe Business Assembly (EVA) in Dubai's
Inspirational Company' in 2017 by the World Confederation of Business
'European Awards for Best Practices 2018' in Brussels, Belgium, in 2018 by the 'The European Society of Quality Research'
'National Healthcare Excellence Award.' in 2016 in New Delhi.
SRCC Children's Hospital
Mumbai
Multi-Superspeciality
Established In : 2017
Beds : 150
Accreditation : NABH, NABL
SRCC Children's Hospital, a leading medical centre for children, was founded in 2017 and is backed by Narayana Health. To assure outstanding medical care for newborns and children, the hospital combines unsurpassed pediatric medical experience with world-class facilities.
Bone Marrow Transplant, Cardiac Surgery, Orthopedics and Spine Surgery, Ophthalmology, Neurology, Neonatology, Neonatal Surgery, Neurosurgery, Dermatology, ENT, Cardiology, Nephrology, Rheumatology, Onco Surgery, and other pediatric specialties are all available under one roof.
Asian Heart Institute, Mumbai
Mumbai
Cardiology & Cardiac Surgery
Established In : 2002
Beds : 250
Accreditation : JCI
Asian Heart Institute (AHI) was founded in 2002 and is among India's best heart care facilities, providing world-class cardiac care. More than 300,000 patients have been treated at the hospital, with 20,000 heart operations and 35,000 angiograms performed. The hospital is a world leader in the treatment of difficult heart surgery, with an astounding success rate of 99.8% in bypass surgeries and 99.4% in cardiac surgeries, the highest in the world.
Plan Your trip Now
Travelling for Medical reasons may be challenging. With our experience of over a decade and working with the best surgeons in India, we help make the journey easier and safer for you. We will guide you at every step of the way and make end to end arrangements for your surgery, travel and stay.
Jade Mcivor recommends
IndiCure Health Tours.
Nov 29, 2019

This company and everyone involved were professional, exceptional, kind and caring beyond my expectations.
I solo traveled to Mumbai and felt safe and welcome Hands down I would recommend medical tourism through Indicure!!
Mike & Alex Dos Santos
1 review
a year ago

Both of us were very pleased with the professional care provided to us from the first email to enquiry to the moment we stepped foot in India. We have never received such wonderful hospitality and always attending to our needs. We would both certainly recommend Indicure for any treatments and/or surgeries. We have been utterly amazed at what India has to offer and will definitely visit again.
Joyce Tengie reviewed
IndiCure Health Tours.
Apr 20 at 12.35PM

Experience and turn around was great. I wouldn't mind doing business with them again.
Lili George, USA

"One thing that stood out for me, as long as the hospital and the service in the US as compared to the hospital here, working with IndiCure, was that the service was amazing!"
Kim Pepi Richards reviewed
IndiCure Health Tours.
Apr 14, 2017

Thank you so much Indicure and dr. ruchika, for the support and care revived while on our journey of weight loss through the bariatric surgery. We feel so blessed to have meet a caring team, inicure have changed our lives for ever. The planning from the beginning to the end was of high quality and all question asked where explained as well as the procedure.
Fondest memories of India will always hold a special part of my heart.
George Hellar Local Guide. 3 reviews. 2 photos

a year ago
Indicure recommended for speciality health and medical solutions. They are experienced and know the healthy industry very well. They have a rich database of medical practitioners to solve even those health problems thought very difficulty. I used Indicure and easily solved my medical needs from referred highly qualified and experienced medical professionals.
Bec Morgan reviewed
IndiCure Health Tours.
Oct 1, 2018

My son had the gastric sleeve in Delhi last September 2017. A year later my son is a different young man. Our reason for traveling from Australia, was his age being 14. You saved my sons life and I will be forever grateful for that, the care and service was immaculate. yes it can be a culture shock, in your another country. But it not any less of what we would have received here.
Thank you
Ruth McHelm
1 review
39weeks ago

Dr. Ruchika in India delivered efficient and professional service from the outset, matching up my weight and health concerns with the most amazing surgeon at the Apollo Spectra hospital in New Delhi, who made good all the promises that had been made, and MORE. All arrangements were executed seamlessly. Very glad I found them and will certainly be using them again, should the need arise.
Steve Gofast recommends
IndiCure Health Tours.
May 21, 2019

The IndiCure folks (Jagruti) hooked me up with THE BEST doctors for my heart issues. Period. The Physicians were thorough, professional, fast, proficient and affordable. Dealing with Indicure was super easy, super fast and a very pleasant experience. I HIGHLY recommend this process for those with no insurance or those who cannot afford the 20% co-pay for expensive procedures. Check the cost against prices in the USA folks.
This is Why Hundreds of Patients from Across the World Trust IndiCure
Pioneers of Medical Tourism in India
Awarded as "Most Trusted Medical Tourism Brand"
10+ years of Delighting Medical Tourists
Panel of Best Hospitals and Doctors in India
Personalized Care and Attention
Dedicated Case Managers
Highly Discounted and Transparent Prices
All Inclusive Packages
No Language Barriers
Complete Hand holding
Visa Assistance
Wide Range of Accommodation Options
The content on the website (www.indicure.com) is intended to be general information and is provided only as a service. It is not medical advice and should not be taken as medical advice. It should not be used to diagnose or treat a health condition and is in no way meant to be a substitute for professional medical care.
All photographs on our website of before and after results are examples only, and do not constitute an implied or any other kind of certainty for the result of surgery. You are advised to see a surgeon in-person to assess what surgery may or may not accomplish for you.
It's also important to keep your expectations realistic and to understand that all surgical procedures carry risks and should never be taken lightly.