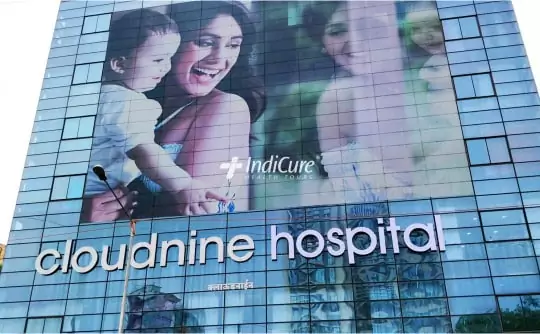 Cloud Nine Hospital, Mumbai
Mumbai
Gynecology & Pediatrics
Established In : 2015
The Cloud Nine Hospital in Mumbai is a single-specialty hospital in Malad in Mumbai neighborhood. It opened in 2015 as a fertility hospital with an emphasis on assisting patients throughout the full pregnancy process, from conception to delivery and child care.
Other than Assisted Reproductive Technology (ART), the hospital provides services in gynecology, pediatrics, physiotherapy, nutrition and dietetics, stem cell banking, acute care, cosmetology, neonatal care, breastfeeding assistance, and other related services.
Video consultation, home vaccination, sample collection from home, home delivery of medications, online consultation, flu shots at home, and online consultation for breastfeeding and mental health are among the additional options available. It is a leading supplier of prenatal physical therapy.