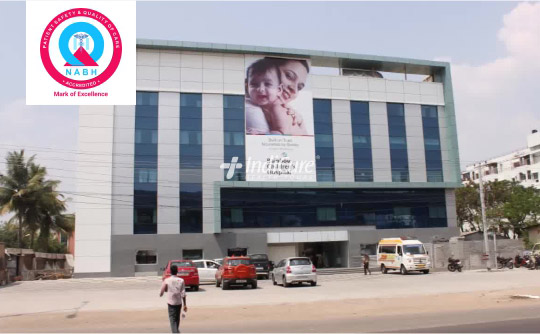 Rainbow Children's Hospital, Hyderabad
Hyderabad
Multi-Superspeciality
Established In : 1999
Beds : 1000
Accreditation : NABH
Rainbow Hospital, India's first corporate children's hospital, opened on November 14, 1999.
Hyderabad, Telangana, Banglore, Vijayawada, and New Delhi are among the 12 places where the Rainbow group has established its hospitals.
It was also the first private children's hospital in India to be accredited by the NABH. For the past 19 years, the hospital has performed 9000 deliveries per year. In addition, the hospital treats roughly 1800 premature newborns each year.
In 2018, it was named the best fertility hospital in South India. The IVF treatment unit has had the highest success rate in the country so far.
On a yearly basis, the team treats roughly 30,000 patients. Every year, the surgeons perform about 2500 procedures, with 75 percent of them being performed laparoscopically.