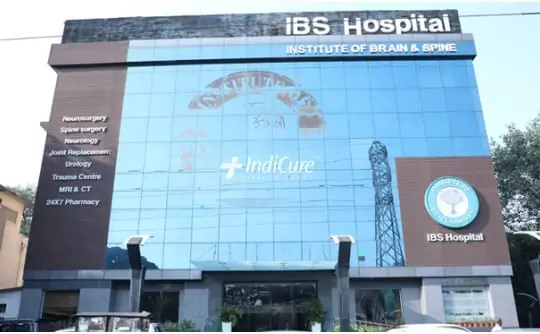 IBS Institute of Brain & Spine, New Delhi
New Delhi
Multi-Superspeciality
Established In : 2011
Beds : 50
Accreditation : NABH
IBS Hospital was opened in 2011 to focus on modern neurosurgery, neurology, spine surgery, and joint replacement surgeries.
Institute of Brain and Spine is a NABH-accredited facility that provides a comprehensive range of non-surgical therapies, diagnostics, and minimally invasive surgical procedures.
The hospital offers a wide range of treatments for Parkinson's disease, tremors, gastroparesis, spasticity, dystonia, bowel control, and other unusual conditions, including spinal cord stimulation, neuromodulation therapy, deep brain stimulation, sacral neuromodulation, peripheral nerve stimulation, high cervical stimulation, nerve stimulation, brachial plexus nerve stimulation, electrical cortical stimulation, and drug pump insertion.
Its rehabilitation department provides post-surgical and other treatments to help patients recover quickly and safely. It has teamed up with SPINE MED to offer Neuroscience services in TASHKENT (Uzbekistan). Every year, the hospital receives over 600 international patients.