") no-repeat}.text-left{text-align:left}.text-left h3{font-size:1.2rem;font-weight:600}p.less,p.more{clear:both;text-align:right}p.less a,p.more a{text-decoration:underline;color:#8fb2cf}ul li ul{padding-left:2rem}.pl20{padding-left:20px}.show{display:block}.hide{display:none}.container h2.text-center{width:100%;margin-bottom:20px}section{padding:20px 0}section.flex:nth-of-type(2n){background:#f7f7f7}.clients{background:#fff}.call_me{background-color:#8fb2cf;background-image:linear-gradient(to top right,#8fb2cf,#fff)}.lightbox .video{border:1px solid #efefef;padding:2px}.medical__content.best .rleft img{border-radius:16px}.bottom-button{display:flex;flex-direction:column}.bottom-button p.mt20{flex-grow:1}.bottom-button button{margin:0 auto 20px}.rleft40{width:40%}.rleft60{width:60%}.rright40{width:40%}.rright60{width:60%}.rleft amp-img,.rright amp-img{width:100%;height:100%}.best .rleft amp-img,.best .rright amp-img{height:auto}amp-carousel img{object-fit:contain}img{width:100%;height:auto}p.strong{font-weight:700}.best-h1{font-size:32px}::-webkit-scrollbar{display:block;background-color:#eee;width:16px}::-webkit-scrollbar-thumb{background:#999;height:60px}.star-section{display:flex;justify-content:center;margin-bottom:40px}.star-rating-number{background:#fabd02;font-size:28px;color:#fff;padding:8px 12px;border-radius:50%;width:60px;height:60px;z-index:9;font-weight:600;display:inline-block}.star-rating,.star-rating-number{transform:translate(20px,30px) rotate(-3deg)}.star-rating{color:#fabd02;display:inline-flex;font-size:24px;background:#7b9baa;padding:10px 20px;border-radius:10px;margin-left:-20px;height:44px;line-height:1em}.star-rating i{margin:2px 10px}.btn--white{background:#fff;color:#8fb2cf;border:2px solid #fff}.hero__content h2:after{content:none}.procedures{column-gap:20px}.medical__content .bg-grey{min-height:100%}.lightbox{background:rgba(0,0,0,.8);width:100%;height:100%;position:absolute;display:flex;align-items:center;justify-content:center;overflow:auto;z-index:99999}.lightbox h1{color:#fff}.lightbox div.modal-dialog{background:#fff;padding:20px;width:50%;min-width:320px}.enquiry-form{min-height:100%}.lightbox .vc_custom_heading{font-size:1.5rem;font-weight:600}.close:after{content:"X"}.modal-form .close{float:right;font-size:1.5rem;z-index:1;color:#000;transition:all .15s ease-out;border:0;background:#fff}.modal-form .close:focus{border:0}form.amp-form-submit-error [submit-error],form.amp-form-submit-success [submit-success]{margin-top:16px}form.amp-form-submit-success [submit-success]{color:#fff;background-color:grey}form.amp-form-submit-error [submit-error]{display:inline}form.amp-form-submit-success.hide-inputs>input{display:none}.masonry .other-social{background:#edf5ff}.price-table{table-layout:fixed;word-wrap:break-word}:root{color-scheme:light dark;--blue:#0084b4;--indigo:#6610f2;--purple:#6f42c1;--pink:#e83e8c;--red:#dc3545;--orange:#fd7e14;--yellow:beige;--green:#269e95;--teal:#20c997;--cyan:#17a2b8;--white:#fff;--gray:#6c757d;--gray-dark:#212529;--primary:#0084b4;--secondary:#6c757d;--success:#269e95;--info:#17a2b8;--warning:beige;--danger:#dc3545;--light:#212529;--dark:#212529;--breakpoint-xs:0;--breakpoint-sm:576px;--breakpoint-md:768px;--breakpoint-lg:992px;--breakpoint-xl:1200px;--font-family-sans-serif:"Source Sans Pro",sans-serif;--font-family-monospace:SFMono-Regular,Menlo,Monaco,Consolas,"Liberation Mono","Courier New",monospace}.sidebar-close{background:transparent}*,:after,:before{box-sizing:border-box}html{font-family:sans-serif;line-height:1.15;-webkit-text-size-adjust:100%;-webkit-tap-highlight-color:rgba(0,0,0,0)}article,aside,figcaption,figure,footer,header,hgroup,main,nav,section{display:block}body{margin:0;font-family:Source Sans Pro,sans-serif;font-weight:400;line-height:1.5;text-align:left;font-size:1rem}@media (prefers-color-scheme:light){body{background-color:#fff}a,body{color:#212529}caption{color:#6c757d}hr{border-top:1px solid rgba(0,0,0,.1)}.blockquote-footer{color:#6c757d}pre{background-color:#e9ecef;border:1px solid #dee2e6}pre,table{color:#212529}table td,table th{border-top:1px solid #dee2e6}table thead th{border-bottom:2px solid #dee2e6}table tbody+tbody{border-top:2px solid #dee2e6}.form-control{color:#495057;background:#fff;border:1px solid #ced4da}.form-control::placeholder{color:#6c757d}.form-control:disabled,.form-control[readonly]{background:#e9ecef}select.form-control{background:#fff url(https://ampcssframework.com/assets/icons/chevron-down.svg) no-repeat right 1rem center}select.form-control:focus::-ms-value{color:#495057;background:#fff}.form-control-plaintext{color:#212529}.input-group-text{color:#495057;background:#e9ecef;border:1px solid #ced4da}.card{background:#fff;border:1px solid #dee2e6}.card,.card-body{color:#212529}.card-footer{background:rgba(0,0,0,.03);border-top:1px solid #dee2e6}.page-link{color:#212529;background:#fff;border:1px solid #dee2e6}.page-link:hover{color:#000;background:#e9ecef;border-color:#dee2e6}.page-item.active .page-link{color:#fff;background:#269e95;border-color:#269e95}.page-item.disabled .page-link{color:#6c757d;background:#fff;border-color:#dee2e6}header.full-width{background:#fff}.mega-menu .main-menu li{border-top:1px solid #dee2e6}.header .main-menu .hamburger,.header .main-menu .hamburger:after,.header .main-menu .hamburger:before,footer{background:#fff}footer{color:#787878}}[tabindex="-1"]:focus:not(:focus-visible){outline:0}hr{box-sizing:content-box;height:0;overflow:visible}h1,h2,h3,h4,h5,h6{margin:1rem 0}p{margin-top:0;margin-bottom:1rem}abbr[data-original-title],abbr[title]{text-decoration:underline;text-decoration:underline dotted;border-bottom:0;text-decoration-skip-ink:none;cursor:help}address{font-style:normal;line-height:inherit}address,dl,ol,ul{margin-bottom:1rem}dl,ol,ul{margin-top:0}ol ol,ol ul,ul ol,ul ul{margin-bottom:0}dt{font-weight:700}dd{margin-bottom:.5rem;margin-left:0}blockquote{margin:0 0 1rem}b,strong{font-weight:700}small{font-size:80%}sub,sup{position:relative;line-height:0;vertical-align:baseline;font-size:75%}sub{bottom:-.25em}sup{top:-.5em}a{text-decoration:none;background:transparent}a:hover{text-decoration:underline}a:not([href]),a:not([href]):hover{color:inherit;text-decoration:none}code,kbd,pre,samp{font-family:SFMono-Regular,Menlo,Monaco,Consolas,Liberation Mono,Courier New,monospace;font-size:1em}pre{margin-top:0;margin-bottom:1rem;overflow:auto}figure{margin:0 0 1rem}img{border-style:none}img,svg{vertical-align:middle}svg{overflow:hidden}table{border-collapse:collapse}caption{padding-top:.75rem;padding-bottom:.75rem;text-align:left;caption-side:bottom}th{text-align:inherit}label{display:inline-block;margin-bottom:.5rem}button,input,optgroup,select,textarea{margin:0;font-family:inherit;line-height:inherit;font-size:inherit}.modal-body input[type=text],.modal-body select,.modal-body textarea,input[type=email],input[type=number],input[type=password]{padding:8px;border:1px solid #999;margin-bottom:10px;width:100%;border-radius:4px}button,input{overflow:visible}button,select{text-transform:none}select{word-wrap:normal}[type=button],[type=reset],[type=submit],button{-webkit-appearance:button}[type=button]:not(:disabled),[type=reset]:not(:disabled),[type=submit]:not(:disabled),button:not(:disabled){cursor:pointer}[type=button]::-moz-focus-inner,[type=reset]::-moz-focus-inner,[type=submit]::-moz-focus-inner,button::-moz-focus-inner{padding:0;border-style:none}input[type=checkbox],input[type=radio]{box-sizing:border-box;padding:0}input[type=date],input[type=datetime-local],input[type=month],input[type=time]{-webkit-appearance:listbox}textarea{overflow:auto;resize:vertical}[type=number]::-webkit-inner-spin-button,[type=number]::-webkit-outer-spin-button{height:auto}[type=search]{outline-offset:-2px;-webkit-appearance:none}[type=search]::-webkit-search-decoration{-webkit-appearance:none}::-webkit-file-upload-button{font:inherit;-webkit-appearance:button}output{display:inline-block}summary{display:list-item;cursor:pointer}[hidden],template{display:none}.h1,.h2,.h3,.h4,.h5,.h6,h1,h2,h3,h4,h5,h6{margin-bottom:.5rem;font-weight:600;line-height:1.2}.h1,h1{font-size:3rem}.h2,h2{font-size:2rem}.h3,h3{font-size:1.2rem}.h4,h4{font-size:1.15rem}.h5,.h6,h5,h6{font-size:1rem}.h1,h1{font-size:calc(1.375rem + 1.5vw)}@media (max-width:768px){.h2,h2{font-size:calc(1.325rem + .9vw)}.h3,h3{font-size:calc(1rem + .6vw)}.h4,h4{font-size:calc(1rem + .2vw)}}.lead{font-weight:400;font-size:1.25rem}hr{margin-top:1rem;border:0}.blockquote,hr{margin-bottom:1rem}.blockquote{padding-left:1rem;border-left:5px solid #269e95;font-size:1rem}.blockquote i{float:right;font-style:italic;font-size:.875rem}.blockquote-footer{display:block;font-size:80%}amp-img,img{border:0}amp-img[class^=-amp],amp-img[class^=i-amp]{height:auto;max-width:100%}code{font-size:.875rem;color:#e83e8c;word-wrap:break-word}a>code{color:inherit}kbd{padding:.2rem .4rem;font-size:.875rem;color:#212529;background:#dee2e6;border-radius:.2rem}kbd kbd{padding:0;font-size:100%;font-weight:700}pre{display:block;padding:1rem;font-size:.875rem}pre code{font-family:SFMono-Regular,Menlo,Monaco,Consolas,Liberation Mono,Courier New,monospace;color:inherit;word-break:normal;text-indent:5em;font-size:75%}.container{width:100%;padding-right:15px;padding-left:15px;margin-right:auto;margin-left:auto}@media (min-width:1200px){.container{max-width:1140px}}.container-fluid,.container-lg,.container-md,.container-sm,.container-xl{width:100%;padding-right:15px;padding-left:15px;margin-right:auto;margin-left:auto}.row{display:flex;flex-wrap:wrap;margin-right:-15px;margin-left:-15px}.col,.col-1,.col-2,.col-3,.col-4,.col-5,.col-6,.col-7,.col-8,.col-9,.col-10,.col-11,.col-12,.col-auto,.col-lg,.col-lg-1,.col-lg-2,.col-lg-3,.col-lg-4,.col-lg-5,.col-lg-6,.col-lg-7,.col-lg-8,.col-lg-9,.col-lg-10,.col-lg-11,.col-lg-12,.col-lg-auto,.col-md,.col-md-1,.col-md-2,.col-md-3,.col-md-4,.col-md-5,.col-md-6,.col-md-7,.col-md-8,.col-md-9,.col-md-10,.col-md-11,.col-md-12,.col-md-auto,.col-sm,.col-sm-1,.col-sm-2,.col-sm-3,.col-sm-4,.col-sm-5,.col-sm-6,.col-sm-7,.col-sm-8,.col-sm-9,.col-sm-10,.col-sm-11,.col-sm-12,.col-sm-auto,.col-xl,.col-xl-1,.col-xl-2,.col-xl-3,.col-xl-4,.col-xl-5,.col-xl-6,.col-xl-7,.col-xl-8,.col-xl-9,.col-xl-10,.col-xl-11,.col-xl-12,.col-xl-auto{position:relative;width:100%;padding-right:15px;padding-left:15px}.col{flex-basis:0;flex-grow:1;max-width:100%}.col-1{flex:0 0 8.33333%;max-width:8.33333%}.col-2{flex:0 0 16.66667%;max-width:16.66667%}.col-3{flex:0 0 25%;max-width:25%}.col-4{flex:0 0 33.33333%;max-width:33.33333%}.col-5{flex:0 0 41.66667%;max-width:41.66667%}.col-6{flex:0 0 50%;max-width:50%}.col-7{flex:0 0 58.33333%;max-width:58.33333%}.col-8{flex:0 0 66.66667%;max-width:66.66667%}.col-9{flex:0 0 75%;max-width:75%}.col-10{flex:0 0 83.33333%;max-width:83.33333%}.col-11{flex:0 0 91.66667%;max-width:91.66667%}.col-12{flex:0 0 100%;max-width:100%}@media (min-width:576px){.col-sm{flex-basis:0;flex-grow:1;max-width:100%}.col-sm-1{flex:0 0 8.33333%;max-width:8.33333%}.col-sm-2{flex:0 0 16.66667%;max-width:16.66667%}.col-sm-3{flex:0 0 25%;max-width:25%}.col-sm-4{flex:0 0 33.33333%;max-width:33.33333%}.col-sm-5{flex:0 0 41.66667%;max-width:41.66667%}.col-sm-6{flex:0 0 50%;max-width:50%}.col-sm-7{flex:0 0 58.33333%;max-width:58.33333%}.col-sm-8{flex:0 0 66.66667%;max-width:66.66667%}.col-sm-9{flex:0 0 75%;max-width:75%}.col-sm-10{flex:0 0 83.33333%;max-width:83.33333%}.col-sm-11{flex:0 0 91.66667%;max-width:91.66667%}.col-sm-12{flex:0 0 100%;max-width:100%}}@media (min-width:768px){.col-md{flex-basis:0;flex-grow:1;max-width:100%}.col-md-1{flex:0 0 8.33333%;max-width:8.33333%}.col-md-2{flex:0 0 16.66667%;max-width:16.66667%}.col-md-3{flex:0 0 25%;max-width:25%}.col-md-4{flex:0 0 33.33333%;max-width:33.33333%}.col-md-5{flex:0 0 41.66667%;max-width:41.66667%}.col-md-6{flex:0 0 50%;max-width:50%}.col-md-7{flex:0 0 58.33333%;max-width:58.33333%}.col-md-8{flex:0 0 66.66667%;max-width:66.66667%}.col-md-9{flex:0 0 75%;max-width:75%}.col-md-10{flex:0 0 83.33333%;max-width:83.33333%}.col-md-11{flex:0 0 91.66667%;max-width:91.66667%}.col-md-12{flex:0 0 100%;max-width:100%}}@media (min-width:992px){.col-lg{flex-basis:0;flex-grow:1;max-width:100%}.col-lg-1{flex:0 0 8.33333%;max-width:8.33333%}.col-lg-2{flex:0 0 16.66667%;max-width:16.66667%}.col-lg-3{flex:0 0 25%;max-width:25%}.col-lg-4{flex:0 0 33.33333%;max-width:33.33333%}.col-lg-5{flex:0 0 41.66667%;max-width:41.66667%}.col-lg-6{flex:0 0 50%;max-width:50%}.col-lg-7{flex:0 0 58.33333%;max-width:58.33333%}.col-lg-8{flex:0 0 66.66667%;max-width:66.66667%}.col-lg-9{flex:0 0 75%;max-width:75%}.col-lg-10{flex:0 0 83.33333%;max-width:83.33333%}.col-lg-11{flex:0 0 91.66667%;max-width:91.66667%}.col-lg-12{flex:0 0 100%;max-width:100%}}@media (min-width:1200px){.col-xl{flex-basis:0;flex-grow:1;max-width:100%}.col-xl-1{flex:0 0 8.33333%;max-width:8.33333%}.col-xl-2{flex:0 0 16.66667%;max-width:16.66667%}.col-xl-3{flex:0 0 25%;max-width:25%}.col-xl-4{flex:0 0 33.33333%;max-width:33.33333%}.col-xl-5{flex:0 0 41.66667%;max-width:41.66667%}.col-xl-6{flex:0 0 50%;max-width:50%}.col-xl-7{flex:0 0 58.33333%;max-width:58.33333%}.col-xl-8{flex:0 0 66.66667%;max-width:66.66667%}.col-xl-9{flex:0 0 75%;max-width:75%}.col-xl-10{flex:0 0 83.33333%;max-width:83.33333%}.col-xl-11{flex:0 0 91.66667%;max-width:91.66667%}.col-xl-12{flex:0 0 100%;max-width:100%}}table{width:100%;margin-bottom:1rem}table td,table th{padding:.75rem;vertical-align:top}table thead th{vertical-align:bottom}.form-control{display:block;width:100%;height:calc(1.5em + .75rem + 2px);padding:.375rem .75rem;font-weight:400;line-height:1.5;background-clip:padding-box;appearance:none;font-size:1rem;border-radius:.25rem}.form-control::-ms-expand{background:transparent;border:0}.form-control:-moz-focusring{color:transparent;text-shadow:0 0 0 #495057}.form-control:focus{color:#495057;background:#fff;border-color:#35c9ff;outline:0;box-shadow:0 0 0 .2rem rgba(0,132,180,.25)}.form-control::placeholder{opacity:1}.form-control:disabled,.form-control[readonly]{opacity:1}select.form-control{background-size:.5rem}.form-control-file,.form-control-range{display:block;width:100%}.col-form-label{padding-top:calc(.375rem + 1px);padding-bottom:calc(.375rem + 1px);margin-bottom:0;line-height:1.5;font-size:inherit}.form-control-plaintext{display:block;width:100%;padding:.375rem 0;margin-bottom:0;line-height:1.5;background:transparent;border:solid transparent;border-width:1px 0;font-size:1rem}select.form-control[multiple],select.form-control[size],textarea.form-control{height:auto}.form-group{margin-bottom:1rem}.form-text{display:block;margin-top:.25rem}.form-row{display:flex;flex-wrap:wrap;margin-right:-5px;margin-left:-5px}.form-row>.col,.form-row>[class*=col-]{padding-right:5px;padding-left:5px}.valid-feedback{display:none;width:100%;margin-top:.25rem;font-size:80%;color:#269e95}.is-valid~.valid-feedback,.was-validated :valid~.valid-feedback{display:block}.form-control.is-valid,.was-validated .form-control:valid{border-color:#269e95}.form-control.is-valid:focus,.was-validated .form-control:valid:focus{border-color:#269e95;box-shadow:0 0 0 .2rem rgba(40,167,69,.25)}.form-check-input.is-valid~.form-check-label,.was-validated .form-check-input:valid~.form-check-label{color:#269e95}.form-check-input.is-valid~.valid-feedback,.was-validated .form-check-input:valid~.valid-feedback{display:block}.invalid-feedback{display:none;width:100%;margin-top:.25rem;font-size:80%;color:#dc3545}.is-invalid~.invalid-feedback,.was-validated :invalid~.invalid-feedback{display:block}.form-control.is-invalid,.was-validated .form-control:invalid{border-color:#dc3545}.form-control.is-invalid:focus,.was-validated .form-control:invalid:focus{border-color:#dc3545;box-shadow:0 0 0 .2rem rgba(220,53,69,.25)}.form-check-input.is-invalid~.form-check-label,.was-validated .form-check-input:invalid~.form-check-label{color:#dc3545}.form-check-input.is-invalid~.invalid-feedback,.was-validated .form-check-input:invalid~.invalid-feedback{display:block}.form-inline{display:flex;flex-flow:row wrap;align-items:center}.form-inline .form-check{width:100%}@media (min-width:576px){.form-inline label{justify-content:center}.form-inline .form-group,.form-inline label{display:flex;align-items:center;margin-bottom:0}.form-inline .form-group{flex:0 0 auto;flex-flow:row wrap}.form-inline .form-control{display:inline-block;width:auto;vertical-align:middle}.form-inline .form-control-plaintext{display:inline-block}.form-inline .input-group{width:auto}.form-inline .form-check{display:flex;align-items:center;justify-content:center;width:auto;padding-left:0}.form-inline .form-check-input{position:relative;flex-shrink:0;margin-top:0;margin-right:.25rem;margin-left:0}}.input-group{position:relative;display:flex;flex-wrap:wrap;align-items:stretch;width:100%}.input-group>.form-control,.input-group>.form-control-plaintext{position:relative;flex:1 1 0;min-width:0;margin-bottom:0}.input-group>.form-control+.form-control,.input-group>.form-control-plaintext+.form-control{margin-left:-1px}.input-group>.form-control:focus{z-index:3}.input-group>.form-control:not(:last-child){border-top-right-radius:0;border-bottom-right-radius:0}.input-group>.form-control:not(:first-child){border-top-left-radius:0;border-bottom-left-radius:0}.input-group-append,.input-group-prepend{display:flex}.input-group-append .btn,.input-group-prepend .btn{position:relative;z-index:2}.input-group-append .btn:focus,.input-group-prepend .btn:focus{z-index:3}.input-group-append .btn+.btn,.input-group-append .btn+.input-group-text,.input-group-append .input-group-text+.btn,.input-group-append .input-group-text+.input-group-text,.input-group-prepend .btn+.btn,.input-group-prepend .btn+.input-group-text,.input-group-prepend .input-group-text+.btn,.input-group-prepend .input-group-text+.input-group-text{margin-left:-1px}.input-group-prepend{margin-right:-1px}.input-group-append{margin-left:-1px}.input-group-text{display:flex;align-items:center;padding:.375rem .75rem;margin-bottom:0;font-weight:400;line-height:1.5;text-align:center;white-space:nowrap;font-size:1rem;border-radius:.25rem}.input-group-text input[type=checkbox],.input-group-text input[type=radio]{margin-top:0}.input-group>.input-group-append:last-child>.btn:not(:last-child):not(.dropdown-toggle),.input-group>.input-group-append:last-child>.input-group-text:not(:last-child),.input-group>.input-group-append:not(:last-child)>.btn,.input-group>.input-group-append:not(:last-child)>.input-group-text,.input-group>.input-group-prepend>.btn,.input-group>.input-group-prepend>.input-group-text{border-top-right-radius:0;border-bottom-right-radius:0}.input-group>.input-group-append>.btn,.input-group>.input-group-append>.input-group-text,.input-group>.input-group-prepend:first-child>.btn:not(:first-child),.input-group>.input-group-prepend:first-child>.input-group-text:not(:first-child),.input-group>.input-group-prepend:not(:first-child)>.btn,.input-group>.input-group-prepend:not(:first-child)>.input-group-text{border-top-left-radius:0;border-bottom-left-radius:0}.nav{flex-wrap:wrap;padding-left:0;margin-bottom:0;list-style:none}.card,.nav{display:flex}.card{position:relative;flex-direction:column;min-width:0;word-wrap:break-word;background-clip:border-box;border-radius:.25rem}.card>hr{margin-right:0;margin-left:0}.card>.list-group:first-child .list-group-item:first-child{border-top-left-radius:.25rem;border-top-right-radius:.25rem}.card>.list-group:last-child .list-group-item:last-child{border-bottom-right-radius:.25rem;border-bottom-left-radius:.25rem}.card-body{flex:1 1 auto;min-height:1px;padding:1.25rem}.card-footer{padding:.75rem 1.25rem}.card-footer:last-child{border-radius:0 0 calc(.25rem - 1px) calc(.25rem - 1px)}.card-img-overlay{position:absolute;top:0;right:0;bottom:0;left:0;padding:1.25rem}.card-img,.card-img-bottom,.card-img-top{flex-shrink:0;width:100%}.card-img,.card-img-top{border-top-left-radius:calc(.25rem - 1px);border-top-right-radius:calc(.25rem - 1px)}.card-img,.card-img-bottom{border-bottom-right-radius:calc(.25rem - 1px);border-bottom-left-radius:calc(.25rem - 1px)}.pagination{display:flex;padding-left:0;list-style:none;border-radius:.25rem}.page-link{position:relative;display:block;padding:.5rem .75rem;margin-left:-1px;line-height:1.25}.page-link:hover{z-index:2;text-decoration:none}.page-link:focus{z-index:3;outline:0;box-shadow:0 0 0 .2rem rgba(0,132,180,.25)}.page-item:first-child .page-link{margin-left:0;border-top-left-radius:.25rem;border-bottom-left-radius:.25rem}.page-item:last-child .page-link{border-top-right-radius:.25rem;border-bottom-right-radius:.25rem}.page-item.active .page-link{z-index:3}.page-item.disabled .page-link{pointer-events:none;cursor:auto}.badge{display:inline-block;padding:.25em .4em;font-weight:400;line-height:1;text-align:center;white-space:nowrap;vertical-align:baseline;font-size:95%;border-radius:.25rem}a.badge:focus,a.badge:hover{text-decoration:none}.badge:empty{display:none}.btn .badge{position:relative;top:-2px;font-size:60%}.badge-pill{padding-right:.6em;padding-left:.6em;border-radius:10rem}.badge-primary{color:#fff;background:#269e95}a.badge-primary:focus,a.badge-primary:hover{color:#fff;background:#005f81}a.badge-primary.focus,a.badge-primary:focus{outline:0;box-shadow:0 0 0 .2rem rgba(0,132,180,.5)}.badge-secondary{color:#fff;background:#6c757d}a.badge-secondary:focus,a.badge-secondary:hover{color:#fff;background:#545b62}a.badge-secondary.focus,a.badge-secondary:focus{outline:0;box-shadow:0 0 0 .2rem rgba(108,117,125,.5)}.badge-success{color:#fff;background:#269e95}a.badge-success:focus,a.badge-success:hover{color:#fff;background:#1e7e34}a.badge-success.focus,a.badge-success:focus{outline:0;box-shadow:0 0 0 .2rem rgba(40,167,69,.5)}.badge-info{color:#fff;background:#17a2b8}a.badge-info:focus,a.badge-info:hover{color:#fff;background:#117a8b}a.badge-info.focus,a.badge-info:focus{outline:0;box-shadow:0 0 0 .2rem rgba(23,162,184,.5)}.badge-warning{color:#212529;background:beige}a.badge-warning:focus,a.badge-warning:hover{color:#212529;background:#eaeab4}a.badge-warning.focus,a.badge-warning:focus{outline:0;box-shadow:0 0 0 .2rem rgba(245,245,220,.5)}.badge-danger{color:#fff;background:#dc3545}a.badge-danger:focus,a.badge-danger:hover{color:#fff;background:#bd2130}a.badge-danger.focus,a.badge-danger:focus{outline:0;box-shadow:0 0 0 .2rem rgba(220,53,69,.5)}.badge-light{color:#212529;background:#dee2e6}a.badge-light:focus,a.badge-light:hover{color:#212529;background:#c1c9d0}a.badge-light.focus,a.badge-light:focus{outline:0;box-shadow:0 0 0 .2rem rgba(222,226,230,.5)}.badge-dark{color:#fff;background:#212529}a.badge-dark:focus,a.badge-dark:hover{color:#fff;background:#0a0c0d}a.badge-dark.focus,a.badge-dark:focus{outline:0;box-shadow:0 0 0 .2rem rgba(33,37,41,.5)}header{width:100%;z-index:19;top:0}header.fixed{position:fixed}.mega-menu .header{flex:0 0 100%;max-width:100%}.mega-menu .header .container{padding-right:0;padding-left:0}.mega-menu .row-header,.mega-menu .row-stage{display:flex;flex-wrap:wrap}.mega-menu .logo{top:2px;position:relative;margin-left:40px}@media (max-width:991px) and (prefers-color-scheme:light){.mega-menu .main-menu input[type=checkbox]:checked+.main-menu-dropdown-list{background-color:#eee}.main-menu-dropdown-list li{padding-left:10px}}.mega-menu li,.mega-menu ol,.mega-menu ul{padding:0}.mega-menu #mobile:checked+.main-menu{display:block}.mega-menu #mobile-menu{position:relative;display:block;padding:16px;cursor:pointer}.mega-menu #mobile-menu span.main-menu-dropdown-icon{bottom:0;width:50px;cursor:pointer}.mega-menu #mobile-menu button.topbar-dropdown-icon{bottom:0;width:50px;cursor:pointer;background:transparent;border:0;outline:0}.mega-menu #mobile-menu button.topbar-dropdown-icon .fa-search{margin-top:-8px}.mega-menu #mobile-menu .main-menu-dropdown-icon,.mega-menu #mobile-menu span.main-menu-dropdown-icon{position:absolute;height:50px;top:21%;background:#8fb2cf;border-radius:11px;right:4px}.mega-menu #mobile-menu .topbar-dropdown-icon,.mega-menu #mobile-menu button.topbar-dropdown-icon{position:absolute;height:50px;top:21%;background:#8fb2cf;border-radius:11px;right:58px;color:#fff}.mega-menu .main-menu{z-index:100;margin:auto}.mega-menu .main-menu:after,.mega-menu .main-menu:before{content:"";display:table;clear:both}.mega-menu .main-menu a{text-decoration:none}.mega-menu .main-menu li{position:relative;display:block}.mega-menu .main-menu .main-menu{display:none;max-height:100%}.main-menu-dropdown>a,.main-menu-single>a{text-transform:uppercase;font-weight:600}.mega-menu .main-menu .main-menu-dropdown-list{display:none}.mega-menu .main-menu .main-menu-dropdown-list:not(.main-menu-dropdown-megamenu) a,.mega-menu .main-menu .main-menu-dropdown-list:not(.main-menu-dropdown-shop) a{transition:transform .25s ease-out;transform:translateZ(0)}.mega-menu .main-menu .main-menu-dropdown-list:not(.main-menu-dropdown-megamenu) a:hover,.mega-menu .main-menu .main-menu-dropdown-list:not(.main-menu-dropdown-shop) a:hover{transform:translate3d(3px,0,0)}.mega-menu .main-menu .main-menu-dropdown-list.main-menu-dropdown-megamenu li:first-child{font-weight:700;border-bottom:1px solid #dee2e6}.mega-menu .main-menu .main-menu-dropdown-list.main-menu-dropdown-megamenu li{border:0}.mega-menu .main-menu .main-menu-dropdown-item-subtitle{font-size:.75rem;text-indent:10px;margin-left:10px}.mega-menu .main-menu input[type=checkbox]:checked+.main-menu-dropdown-list{display:block}.mega-menu .main-menu input[type=checkbox],.mega-menu .main-menu ul span.main-menu-dropdown-icon{display:none}.mega-menu .main-menu label{margin-bottom:0}.mega-menu .main-menu label.main-menu-dropdown-icon{width:100%;height:50px;cursor:pointer;z-index:10}.mega-menu .main-menu label.main-menu-dropdown-icon,.mega-menu .main-menu li label.main-menu-dropdown-icon{position:absolute;top:0;right:0}.mega-menu .main-menu>ul>li{cursor:pointer}.mega-menu .main-menu>ul>li a{overflow:hidden;text-overflow:ellipsis;white-space:nowrap;padding:16px;cursor:pointer;position:relative;display:block}.main-menu-logo{margin-right:20px}.main-menu-dropdown,.main-menu-single{top:16px}.mega-menu .main-menu .tip{padding:2px 5px;background:#269e95;color:#fff;text-shadow:none;border-radius:3px;left:10px;position:relative;text-transform:uppercase;font-size:.75rem;top:-2px}.mega-menu .main-menu .tip:before{right:100%;top:50%;content:" ";height:0;width:0;position:absolute;pointer-events:none;border:5px solid hsla(0,0%,100%,0);border-right-color:#269e95;margin-top:-5px}.mega-menu .main-menu .notification-info{position:absolute;width:100%;text-align:center;top:50%;margin-top:-4px;left:0;padding:0;display:block;line-height:1}.mega-menu .main-menu .notification-info .notification-qty{position:absolute;top:-12px;right:10px;width:15px;height:15px;display:block;font-size:.75rem;color:#fff;background-color:red;text-align:center;line-height:15px;border-radius:20px}@media (max-width:1199.98px){.header .main-menu .logo{top:3px}.header .main-menu span.logo{top:1px}.header .main-menu .fa{min-width:25px}}@media (max-width:1199.98px) and (prefers-color-scheme:light){.header .main-menu .active{color:#212529;background:#fff}.header .main-menu .main-menu-dropdown .main-menu-dropdown-list{background:#fff}}@media (max-width:1199.98px){.header .main-menu .main-menu-dropdown .main-menu-dropdown-list li .main-menu-dropdown-item-subtitle{text-indent:30px;margin-left:30px}}@media (max-width:1199.98px) and (prefers-color-scheme:light){.header .main-menu .main-menu-dropdown .main-menu-dropdown-list li a,.header .main-menu .main-menu-dropdown .main-menu-dropdown-list li a li a{color:#212529}.header .main-menu .main-menu-dropdown .main-menu-dropdown-list li a li a:hover{background:#fff}}@media (max-width:1199.98px){.header .main-menu .main-menu-dropdown-list li:last-child{margin-bottom:0}.header .main-menu .main-menu-logo{display:none;padding:0;margin:0}.header .main-menu .notification-info .notification-qty{position:absolute;top:-3px;right:15px}}@media (min-width:992px) and (prefers-color-scheme:light){.header .main-menu{background:#fff;border-top:1px solid #fff;border-bottom:1px solid #fff}}@media (min-width:992px){.header .main-menu .logo{font-weight:400}}@media (min-width:992px) and (prefers-color-scheme:light){.header .main-menu li:not(:last-child){border-left:1px solid #fff;border-right:1px solid #fff}.header .main-menu a,.header .main-menu i{color:#212529}}@media (min-width:992px){.header .main-menu .fa{margin-right:5px}}@media (min-width:992px) and (prefers-color-scheme:light){.header .main-menu .active,.header .main-menu .active>i{color:#fff;background:#269e95}.header .main-menu .active>i i,.header .main-menu .active i{color:#fff}}@media (min-width:992px){.header .main-menu .main-menu-dropdown .main-menu-dropdown-list{margin-top:-3px;border-top:3px solid #269e95}}@media (min-width:992px) and (prefers-color-scheme:light){.header .main-menu .main-menu-dropdown .main-menu-dropdown-list{background:#fff}.header .main-menu .main-menu-dropdown .main-menu-dropdown-list li a,.header .main-menu .main-menu-dropdown .main-menu-dropdown-list li a li a,.header .main-menu .main-menu-dropdown .main-menu-dropdown-list li a li i,.header .main-menu .main-menu-dropdown .main-menu-dropdown-list li i,.header .main-menu .main-menu-dropdown .main-menu-dropdown-list li i li a,.header .main-menu .main-menu-dropdown .main-menu-dropdown-list li i li i{color:#212529}.header .main-menu .main-menu-dropdown .main-menu-dropdown-list li a li a:hover,.header .main-menu .main-menu-dropdown .main-menu-dropdown-list li a li i:hover,.header .main-menu .main-menu-dropdown .main-menu-dropdown-list li i li a:hover,.header .main-menu .main-menu-dropdown .main-menu-dropdown-list li i li i:hover{background:#fff}.header .main-menu li.main-menu-dropdown:active,.header .main-menu li.main-menu-dropdown:hover,.header .main-menu li.main-menu-single:active,.header .main-menu li.main-menu-single:hover,.header .main-menu li:active a,.header .main-menu li:active i,.header .main-menu li:hover a,.header .main-menu li:hover i{color:#269e95}.header .main-menu li ul li:active,.header .main-menu li ul li:hover{background:#fff}.header .main-menu li ul li:active a,.header .main-menu li ul li:active i,.header .main-menu li ul li:hover a,.header .main-menu li ul li:hover i{color:#fff}}@media (min-width:992px){.header .main-menu .main-menu{display:block}.header .main-menu .main-menu-dropdown-item-subtitle{text-indent:10px;margin-left:0}.header #mobile-menu,.header .main-menu label.main-menu-dropdown-icon{display:none}.header .main-menu ul span.main-menu-dropdown-icon{display:inline-block}.header .main-menu li{float:left;border-width:0 1px 0 0}.header .main-menu .main-menu-dropdown-list{border-width:0;margin:0;position:absolute;top:100%;left:0;z-index:100;display:none;min-width:250px;box-shadow:0 .25rem 1rem rgba(0,0,0,.15)}.header .main-menu .main-menu-dropdown:nth-child(4) .main-menu-dropdown-list{left:-200%}.header .main-menu .main-menu-dropdown:nth-child(5) .main-menu-dropdown-list{left:-300%}.header .main-menu .main-menu-dropdown:nth-child(6) .main-menu-dropdown-list{left:-50%}.header .main-menu .main-menu-dropdown-list a{padding:6px 15px}.header .main-menu .main-menu-dropdown-list li{float:none;border-width:1px 0 0;min-width:200px}.header .main-menu .main-menu-dropdown-list .main-menu-dropdown-list{top:0;left:100%}.header .main-menu .main-menu-dropdown-list .main-menu-dropdown-icon{position:absolute;top:0;right:0;padding:.7em}.header .main-menu .main-menu-dropdown-list.main-menu-dropdown-shop{min-width:250px;right:100%;left:54px;transform:translate(-100%)}.header .main-menu .main-menu-dropdown-list.main-menu-dropdown-megamenu{min-width:800px;left:50%;transform:translate(-50%)}.header .main-menu input[type=checkbox]:checked+.main-menu-dropdown-list{display:none}.header .main-menu li:hover>input[type=checkbox]+.main-menu-dropdown-list{display:block}.header .main-menu .main-menu-shop{width:54px}.header .main-menu .main-menu-right{float:right}}.header .arrow-down:before,.header .arrow-right:before{content:"";border-style:solid;border-color:inherit;border-width:0 1px 1px 0;display:inline-block;padding:3px;position:absolute;top:50%}.header .arrow-down{padding-right:16px}.header .arrow-down:before{right:16px;transform:translate(-50%,-50%) rotate(45deg);margin-top:-1px}.header .arrow-right:before{right:16px;transform:rotate(-45deg);margin-top:2px}.header .main-menu .fa-search,.header .main-menu .hamburger,.header .main-menu .hamburger:after,.header .main-menu .hamburger:before{position:absolute;left:50%;top:50%;transform:translate(-50%,-50%);width:20px;height:1px}.header .main-menu .hamburger:before{content:"";top:-5px}.header .main-menu .hamburger:after{content:"";top:7px}footer{min-height:220px;font-size:.875rem}.bg-primary{background:#269e95}a.bg-primary:focus,a.bg-primary:hover,button.bg-primary:focus,button.bg-primary:hover{background:#005f81}.bg-secondary{background:#6c757d}a.bg-secondary:focus,a.bg-secondary:hover,button.bg-secondary:focus,button.bg-secondary:hover{background:#545b62}.bg-success{background:#269e95}a.bg-success:focus,a.bg-success:hover,button.bg-success:focus,button.bg-success:hover{background:#1e7e34}.bg-info{background:#17a2b8}a.bg-info:focus,a.bg-info:hover,button.bg-info:focus,button.bg-info:hover{background:#117a8b}.bg-warning{background:beige}a.bg-warning:focus,a.bg-warning:hover,button.bg-warning:focus,button.bg-warning:hover{background:#eaeab4}.bg-danger{background:#dc3545}a.bg-danger:focus,a.bg-danger:hover,button.bg-danger:focus,button.bg-danger:hover{background:#bd2130}.bg-light{background:#dee2e6}a.bg-light:focus,a.bg-light:hover,button.bg-light:focus,button.bg-light:hover{background:#c1c9d0}.bg-dark{background:#212529}a.bg-dark:focus,a.bg-dark:hover,button.bg-dark:focus,button.bg-dark:hover{background:#0a0c0d}.clearfix:after{display:block;clear:both;content:""}.mega-menu #mobile:checked+ul.main-menu li.main-menu-single:last-child{margin-bottom:16px}@media (min-width:992px){.main-menu .main-menu-external-link{display:none}}@media (max-width:992px){.main-menu .main-menu-external-link{float:right;right:60px}.header .main-menu li:active a.main-menu-external-link,.header .main-menu li:hover a.main-menu-external-link{border:0}}@media (min-width:601px){.mega-menu #mobile-menu button.topbar-dropdown-icon{display:none}#topbar{display:block}}@media (min-width:992px){.header .main-menu .main-menu-logo{display:block}}@media (min-width:992px) and (max-width:1199px){section.hero.gradient-bg,section.tour{padding-top:140px}}.price-table{width:100%;margin:0 auto;border-radius:5px;border:1px solid #fff}.price-table th{background:#cde2f5}.price-table tr:nth-child(2n) td{background-color:#f6f6f6}.price-table th,td{text-align:center}.price-table .fixed-side{font-weight:600;text-align:left}.achievements h3{font-size:1.8rem}.achievements ul li{max-width:260px}.achievements ul li p{font-size:1rem}.hero__content{color:#000}.medical__content .bg-grey{padding:50px}.btn-extra-long{max-width:340px}.plan-item p{text-align:justify}.plan-item a{text-decoration:none}.questions .rleft{padding:0 20px;text-align:justify}.questions .rleft ul{list-style:none;padding-left:0;text-align:left}.questions .rleft ul li{padding-left:26px;position:relative;padding-bottom:10px}.questions .rleft ul li:before{content:"\2192";position:absolute;left:0;width:1em;height:1em;color:#8fb2cf}.amp-carousel-slide p{text-align:justify}.amp-carousel-button{top:20%}@media only screen and (max-width:768px){amp-carousel{min-height:420px}.price-table{width:100%}}.makeover .rright amp-img{border-top-right-radius:35px;border-bottom-right-radius:35px}.makeover .rleft amp-img{border-top-left-radius:35px;border-bottom-left-radius:35px}.makeover h3{margin-top:0}.makeover a:hover{text-decoration:none;color:#000}.package{overflow:hidden}.packageinfo{position:relative}.package h3{text-align:center;background:#555;border-radius:0 0 10px 10px;color:#fff;padding:10px;font-size:1rem;margin-top:-10px}.package .rounded{border-bottom-left-radius:0;border-bottom-right-radius:0}.package h4{text-align:center;margin-top:24px}.plan-item:hover{opacity:1;transition:none}amp-carousel>div{outline:0}.w3{margin:0 auto}.table.price-table{max-width:900px}.icn-text-circle{width:96px;padding:15px;height:90px;background:#94a8ae;margin:0 auto;box-shadow:0 5px 20px 2px rgba(0,0,0,.1);color:#000;text-align:center;border-radius:50%;transition:all .25s ease 0s}h1 strong.wellness-strong{font-size:25px}.makeover p{margin-bottom:0}.makeover strong{font-weight:600}.hero__content .rleft amp-img{border-top-left-radius:50px;border-bottom-left-radius:50px}.hero__content .rright amp-img{border-top-right-radius:50px;border-bottom-right-radius:50px}footer .content-width{width:100%}.masonry .achievements ul li{max-width:600px}.content-width{width:100%}.fa-gratipay{color:red}.fa-star{color:#fabd02}.fullwidthpic{background:url(/assets/img/2022/01/Trust-Your-Appearance-to-Us.jpg.webp);width:100%;padding:80px;background-size:cover;background-repeat:no-repeat}.fullwidthpic h2,.fullwidthpic h3{color:#fff}.fullwidthpic h2:after{display:none}a.pagination{text-decoration:none;display:inline-block;padding:8px 16px}a.pagination:hover{background-color:#ddd;color:#000}a.previous{background-color:#f1f1f1;color:#000;float:left}a.next{background-color:#04aa6d;color:#fff;float:right}.steps>div.rleft{width:25%;border-top-left-radius:10px;border-bottom-left-radius:10px;padding:30px;background-color:#ddd}.steps>div.rleft>h4{text-align:center}.steps>div.rleft>amp-img{max-width:115px;margin:0 auto;border-radius:75px;border:3px solid #94a8ae;padding:13px}.steps>div.rright{width:75%;border-top-right-radius:10px;border-bottom-right-radius:10px;padding:30px;background-color:#ddd}@media only screen and (max-width:768px){#guiding_step_by_step .medical__content,#guiding_step_by_step_ivf .medical__content{flex-direction:column}.flex-direction-row{flex-direction:row;margin:auto}#why_choose_us .mt40,.flex-direction-col{flex-direction:column}.brick{margin:0 auto}.brick,.brick-content{max-width:680px}}amp-lightbox{z-index:999999}.close{float:right;position:relative;top:-25px;color:#fff;background:transparent;font-size:1.5rem}.close,.close:focus,.close:hover{border:0;outline:0}.modal-dialog{position:absolute;top:20px}.social-bar{display:flex;flex-direction:row;position:fixed;bottom:0;right:0;margin-bottom:0;list-style:none;z-index:999}.social-bar li{padding:16px;border:0}.social-bar li a{font-size:20px;line-height:20px;color:#fff}.social-bar li a:hover{color:#fff;text-decoration:none;cursor:pointer}.social-bar li a i{font-size:24px;line-height:24px}.social-bar li.whatsapp{background:#3ac371}.social-bar li.facebook{background:linear-gradient(0deg,#0078ff 15%,#00c6ff 90%)}.social-bar li.send-enquiry{background:#fb6090}.notice p{font-size:14px;font-style:italic}.play{cursor:pointer}.video{min-width:500px;z-index:9999;background:#000}amp-base-carousel{width:100%}.best div.rleft>amp-img{border-radius:50%;max-width:200px}.best div.rleft,.best div.rright{background-color:transparent}.enq_form{height:430px}@media (max-width:575px){.enq_form{height:680px}}@media (max-width:991px){.best div.rleft,.best div.rright{width:100%}.best .text-secondary,p.less,p.more{text-align:center}.plan-item:not(:first-child){margin-top:20px}.getintouch{min-height:600px}.obesity-form{min-height:3300px}}amp-script .bmi-error{margin-bottom:0}.questions .rleft{padding:20px}.medical__content .bg-grey{padding:50px 70px}.amp-carousel-slide p.text-center{text-align:center}.modal-body input.user-invalid,.modal-body input.valueMissing,.modal-body textarea.user-invalid,.modal-body textarea.valueMissing{border-color:red}.mb20{margin-bottom:10px}a.btn_a,a.btn_a:hover{text-decoration:underline;cursor:pointer;vertical-align:top}form.amp-form-submit-success [submit-success]{color:#3ac371;background-color:transparent;font-weight:700;margin-left:20px}form.amp-form-submit-error [submit-error]{color:red;background-color:transparent;font-weight:700;margin-left:20px}.plan-item p.text-center{text-align:center}.slides{width:100%;height:300px;overflow:hidden;scroll-behavior:smooth;list-style:none;margin:0}.slide-arrow,.slides{display:flex;padding:0}.slide-arrow{position:absolute;top:0;bottom:0;margin:auto;height:4rem;border:0;width:2rem;font-size:3rem;cursor:pointer;opacity:.5;transition:opacity .1s}#slide-arrow-prev{left:0;padding-left:.25rem}#slide-arrow-next{right:0;padding-left:.75rem}.slide{width:100%;height:100%;flex:1 0 100%;position:absolute;opacity:0;z-index:1;-webkit-transition:opacity 1s;-moz-transition:opacity 1s;-o-transition:opacity 1s;transition:opacity 1s}.showing{opacity:1;z-index:2}button.accordion{background-color:#ccc;color:#333;cursor:pointer;padding:18px;width:100%;text-align:left;border:0;outline:0;transition:.4s;font-weight:600}button.accordion:not(:first-child){margin-top:5px}button.accordion:after{content:"\25BC";color:#000;font-weight:700;float:right;margin-left:5px;font-size:14px}button.active:after{content:"\25B2"}.panel{padding:10px 18px;background-color:#fff;display:none;overflow:hidden;border:1px solid #ccc}.blogs{flex-direction:column}.blogs h1{font-size:calc(1.375rem + 1vw)}@media only screen and (min-width:991px){.blogs .medical__content>div:first-child{width:70%;border-right:1px solid #ccc}.blogs .medical__content{align-items:start}.blogs .medical__content>div:last-child{width:30%;padding:20px}.blogs .medical__content>div:last-child h3{display:block;padding:8px 0 20px;font-size:2rem}}@media only screen and (max-width:991px){.blogs .hero__body .hero__content>div{text-align:left}.blogs .medical__content>div:last-child h3{display:block;text-align:center;padding:8px 0 20px;font-size:2rem}.blogs .hero__content .main-banner{margin-bottom:10px}}.blogs .medical__content>div:last-child ul{list-style-type:square}.blogs .medical__content>div:first-child ol li::marker{font-weight:700;font-size:1.2rem}.blogs .medical__content h1{font-style:normal}.blogs .medical__content h3{font-size:calc(1.325rem)}.blogs .hero__content div strong{font-size:1.2rem;font-weight:700}.blogs .bannertext{padding-top:20px}.blogs>article{margin:0 auto;padding:26px 0 10px;border-bottom:2px solid #8fb2cf;max-width:800px}.blogs>article>header{margin-bottom:16px}.blog-published,.blog-title{text-align:center}.blog-title{margin:.5rem 0 1rem}.blog-title a{font-size:2rem}.blog-title:after{content:none}.blog-img{text-align:center}.blog-category{border:1px solid #888;border-radius:10px;padding:4px 8px}.blog-content .read-more{text-align:center}.blog-content .read-more a.btn{padding:6px 12px;margin-bottom:0}.blogs .load-more{width:800px;margin:0 auto;padding:10px;display:flex;flex-direction:row;justify-content:space-between}.blogs .load-more a:first-child,.blogs .load-more a:last-child{padding:6px 12px}ul.no-bullets{list-style-type:none}.bc,ul.breadcrumb{background-color:#eee}ul.breadcrumb{padding:10px;list-style:none;margin-bottom:0}ul.breadcrumb li{display:inline;font-size:18px}ul.breadcrumb li+li:before{padding:2px;color:#000;content:"/\00a0"}ul.breadcrumb li a{color:#0275d8;text-decoration:none}ul.breadcrumb li a:hover{color:#01447e;text-decoration:underline}.search-form .form-control{display:inline-block;max-width:100px}.search-form input[type=submit]{padding:6px 20px;display:inline-block;margin-bottom:0}.topbar .social>ul{align-items:center;height:30px}form.amp-form-submit-success [submit-success]{margin-left:0;margin-top:0}.search-result ul{display:flex;flex-direction:column;width:280px;z-index:99;position:fixed;background-color:#fff;font-size:12px;border:1px solid #dee2e6;padding:5px;height:auto}.search-result ul li{padding:4px 8px;border-bottom:1px solid #dee2e6}.search-result ul li:first-child{text-align:right;border-bottom:none;margin-top:-20px;margin-right:-20px}.search-result ul li:first-child a{padding:4px 8px;background-color:red;color:#fff;cursor:pointer;border-radius:20px}.search-result ul li a{font-size:14px;font-weight:400;color:#212529}.fa{font-family:var(--fa-style-family,"Font Awesome 6 Free");font-weight:var(--fa-style,900)}.fa,.fa-brands,.fa-duotone,.fa-light,.fa-regular,.fa-solid,.fa-thin,.fab,.fad,.fal,.far,.fas,.fat{-moz-osx-font-smoothing:grayscale;-webkit-font-smoothing:antialiased;display:var(--fa-display,inline-block);font-style:normal;font-variant:normal;line-height:1;text-rendering:auto}.fa-angle-down:before{content:"\f107"}.fa-location-dot:before,.fa-map-marker-alt:before{content:"\f3c5"}.fa-star:before{content:"\f005"}.fa-check-circle:before,.fa-circle-check:before{content:"\f058"}.fa-coins:before{content:"\f51e"}.fa-user-doctor:before{content:"\f0f0"}.fa-hand-holding-dollar:before{content:"\f4c0"}.fa-hand-holding-medical:before{content:"\e05c"}.fa-utensils:before{content:"\f2e7"}.fa-hospital:before{content:"\f0f8"}.fa-hotel:before{content:"\f594"}.fa-car:before{content:"\f1b9"}.fa-stethoscope:before{content:"\f0f1"}.fa-handshake:before{content:"\f2b5"}.fa-file-invoice-dollar:before{content:"\f571"}.fa-shirt:before{content:"\f553"}.fa-prescription:before{content:"\f5b1"}.fa-plane:before{content:"\f072"}.fa-map-marker:before{content:"\f041"}.fa-phone:before{content:"\f095"}.fa-hamburger:before{content:"\f805"}.fa-arrow-down:before{content:"\f063"}.fa-arrow-right:before{content:"\f061"}.fa-external-link:before{content:"\f08e"}.fa-user-md:before{content:"\f0f0"}.fa-check:before{content:"\f00c"}.fa-xmark:before{content:"\f00d"}.fa-plus:before{content:"\2b"}.fa-globe:before{content:"\f0ac"}.fa-smile:before{content:"\f118"}.fa-file-invoice:before{content:"\f570"}:host,:root{--fa-font-brands:normal 400 1em/1 "Font Awesome 6 Brands"}@font-face{font-family:Font Awesome\ 6 Brands;font-display:swap;font-style:normal;font-weight:400;font-display:block;src:url(/assets/fonts/fontawesome/webfonts/fa-brands-400.woff2) format("woff2"),url(/assets/fonts/fontawesome/webfonts/fa-brands-400.ttf) format("truetype")}.fa-brands,.fab{font-family:Font Awesome\ 6 Brands;font-weight:400}.fa-facebook:before{content:"\f09a"}.fa-facebook-messenger:before{content:"\f39f"}.fa-google:before{content:"\f1a0"}.fa-gratipay:before{content:"\f184"}.fa-pinterest:before{content:"\f0d2"}.fa-twitter:before{content:"\f099"}.fa-whatsapp:before{content:"\f232"}.fa-youtube:before{content:"\f167"}@font-face{font-family:Font Awesome\ 6 Free;font-style:normal;font-weight:900;font-display:block;src:url(/assets/fonts/fontawesome/webfonts/fa-solid-900.woff2) format("woff2"),url(/assets/fonts/fontawesome/webfonts/fa-solid-900.ttf) format("truetype")}.fa-solid,.fas{font-family:Font Awesome\ 6 Free;font-weight:900}.fa-cc-visa:before{content:"\f1f0"}@media (prefers-color-scheme:dark){h1.bannertext{text-shadow:2px 2px #333}.bg-warning{color:#212529}#sidebar{background:#212529}.sidebar-close,body{color:#f8f9fa}body{background-color:#212529}a{color:#f8f9fa}a:hover{color:#cbd3da}caption{color:#6c757d}hr{border-top:1px solid rgba(222,226,230,.1)}.blockquote-footer{color:#ced4da}pre{background-color:#343a40;border:1px solid #343a40}pre,table{color:#f8f9fa}table td,table th{border-top:1px solid #343a40}table thead th{border-bottom:2px solid #343a40}table tbody+tbody{border-top:2px solid #343a40}.form-control{color:#dee2e6;background:#212529;border:1px solid #6c757d}.form-control::placeholder{color:#ced4da}.form-control:disabled,.form-control[readonly]{background:#343a40}select.form-control{background:#212529 url(https://ampcssframework.com/assets/icons/chevron-down.svg) no-repeat right 1rem center}select.form-control:focus::-ms-value{color:#dee2e6;background:#212529}.form-control-plaintext{color:#f8f9fa}.input-group-text{color:#dee2e6;background:#343a40;border:1px solid #6c757d}.card{background:#212529;border:1px solid #343a40}.card,.card-body{color:#f8f9fa}.card-footer{background:rgba(222,226,230,.03);border-top:1px solid #343a40}.page-link{color:#f8f9fa;background:#212529;border:1px solid #495057}.page-link:hover{color:#cbd3da;background:#343a40;border-color:#495057}.page-item.active .page-link{color:#212529;background:#269e95;border-color:#269e95}.page-item.disabled .page-link{color:#ced4da;background:#212529;border-color:#495057}header.full-width{background:#212529}.mega-menu .main-menu li{border-top:1px solid #343a40}.header .main-menu .hamburger,.header .main-menu .hamburger:after,.header .main-menu .hamburger:before{background:#fff}section.flex:nth-of-type(2n){background:#000}.clients,.green,.masonry .other-social,.mega-menu ul.main-menu a,.plan,.plan-item,.plan .product-features,.price-table tr:nth-child(2n) td,.social.green{background:#333}.mega-menu ul.main-menu li{border-top:1px solid #ddd}.hero__content{color:#fff}amp-accordion section h3{background-color:#333;background:#333;color:#212529}.medical__content{color:#fff}.lightbox div.modal-dialog{background:#000;border:1px solid #fff;border-radius:5px}.modal-form .close{color:#fff;background:#000}.price-table th{color:#000}}@media not all and (max-width:896px){#i-amp-0{display:none}}@media not all and (min-width:897px){#i-amp-1{display:none}}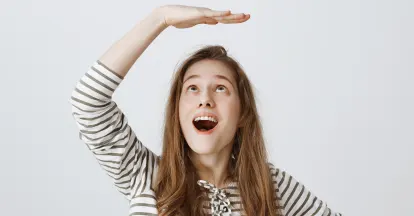 Limb Lengthening Cost in India
Includes
Surgery
Stay at the Hospital
Pre-operative Investigations
Medicines and Consumables at the hospital
Food at the hospital
Airport transfers
IndiCure assistance
Does Not Include
Accommodation outside the hospital
Air tickets
Visa
Stay Required
Stay at the Hospital - 4 to 5 days   
Stay in India - 3 to 4 weeks
The cost quoted above is indicative and should not be taken as the final cost of the surgery. The final cost can be ascertained after the surgeon has evaluated the patient. The cost in Indian Rupees can vary based on exchange rate.
Limb Lengthening Cost in India starts from US $5,000 and varies depending on your medical condition and history, surgeon, hospital, and the city where you choose to get the surgery done.
Factors that affect Limb Lengthening Cost in India:
Orthopedic Surgeon's Fees

An important expense when it comes to your limb lengthening cost in India is going to be your orthopedic surgeon's fees. IndiCure recommends highly experienced, skilled, board-certified surgeons who are capable of delivering successful surgeries. Although the charges may vary depending on the experience of the surgeon, you are assured to be in safe hands with IndiCure.

Type of Surgical Approach

A significant portion of the overall cost of limb lengthening surgery arises from the type of surgical approach to perform the surgery- whether an external or internal fixator is being used. The other factor is the use of any customized surgical instruments or specialized technology. With the hopes of improving patient care, new techniques and technologies are often introduced to the surgical process. Such innovative advancements in the surgical approach can increase costs.

Surgical Facility

Having your limb lengthening surgery in an accredited surgical facility by skilled and qualified medical staff is a critical factor. Moreover, the geographical location of this facility also affects the quote. But, IndiCure provides you with a projected estimate that will be all inclusive and affordable.

Surgery-Related Expenses

The surgery-related expenses include the pre- and post-surgical expenses. The pre-surgical expenses are associated with the candidacy and the medical history of the patient. This also includes the routine medical exams and tests to ensure you're a good fit for the surgery. Post-surgical expenses can include prescription medications, physical therapy, rehabilitation stay, and follow-up consultations.
We at IndiCure, understand that you travel with a budget in mind and do not like to be greeted by surprises after arrival in India. We thus club all these expenses and give you the package cost that is inclusive and affordable at the same time.
Your case manager shall give you an estimated cost of your surgery after discussing your medical reports with the surgeon. The final cost, however, shall be confirmed after your consultation with the surgeon.
Our services are FREE for our patients.
In fact, we have Special Negotiated Rates with the Hospitals and you can avail Discounted Rates when you choose to Travel with IndiCure.
Making Medical Travel to India Affordable & Hasslefree for 10+ Years
IndiCure Services
We Help you Choose the Right Treatment, Surgeon & Hospital

We Arrange Video/Telephonic Consultation with the Surgeon

We Assist you with Visa & Accommodation

We Receive you at the Airport

We Assist you at Hospital & Provide Post Operative Support
Best Orthopedic Surgeons in India
Best Orthopedic Hospitals in India
WockHardt Hospital
Mumbai
Wockhardt Hospitals is the branch of the leading Wockhardt pharmaceutical company in India. The company is more than four decades old and is present in more than 20 countries around the globe. Wockhardt has 9 hospitals in India in Mumbai, Nagpur, Rajkot, Nashik, and Surat.
Artemis Hospital
Gurgaon
Artemis Health Institute, a premium multi-specialty hospital is a healthcare venture launched by the promoters of the Apollo Tyres Group. Established in 2007, Artemis was the first hospital in Haryana to get NABH accreditation within 3 years of start-up.
Limb Lengthening
Limb lengthening is a treatment that entails extending the bones in the arms and legs. This is done in stages so that the bones and soft tissues (skin, muscles, nerves, and so on) gradually lengthen.
The procedure usually takes many months. Limb lengthening can be paired with deformity repair, either progressive or acute. The humerus (upper arm bone), radius/ulna (forearm bone), femur (thigh bone), tibia (shin bone), and metatarsals (foot bones) are all routinely lengthened.
How Limb Lengthening Works
The doctor will cut the bone into two separate parts during surgery. An osteotomy is a surgical technique that involves cutting a bone.
To prepare the muscles and nerves for lengthening, further soft-tissue treatments may be performed at the same time. The Achilles tendon, for example, could be surgically lengthened to make tibial (shin bone) lengthening easier. An orthopedic lengthening device will also be applied to the bone by the doctor.
Internal devices, such as the Precice nail, are orthopedic lengthening devices that are placed into the bone. External fixators, such as the Taylor Spatial Frame or the Ilizarov device, are orthotic lengthening devices that remain outside of the body.
External Fixator- A metal frame called an external fixator rests outside the leg and is fastened to the bone using wires, screws, and pins. To extend the distance between the two sections of the leg bone that were sliced, the external fixator can be adjusted from the outside.
Internal Lengthening Nail- A motorized metal nail or rod called an internal lengthening nail is introduced into the leg bone's bone marrow cavity. A magnet inside the nail is rotated under control by a remote control device.
The bones are allowed to rest for five to seven days after surgery to allow the healing process to commence. Latency period is the name given to this period of time. Following the latency period, the patient will adjust the orthopedic device so that the two bone segments are slowly pulled apart. The gradual separation of the two bone segments is known as distraction, which literally means "drawing apart." New bone grows in the area between the two bone segments as they are gently forced apart. This new bone extends the bone's overall length. Regenerate bone is the name given to the new bone.
The patient (or a family member) adjusts the orthopedic device every day during the distraction phase such that the bone segments are moved apart at a slow rate of about 1 mm (0.04 inches) every day. This rate may vary slightly depending on the bone. The treatment plan can be to distract 0.75 mm every day in the tibia but 1.0 mm per day in the femur or humerus, for example. The body is forced to constantly produce new bone and soft tissues such as skin, muscles, nerves, and blood vessels as a result of this gradual distraction. The distraction phase lasts until the required length of the bone has been achieved.
Each month, you can gain about 1 inch (2.5 cm) in length. During the distraction phase, the patient will need to see the doctor many times a month to ensure that the bone is not lengthening too quickly or too slowly. The rate of distraction may be accelerated or slowed depending on the look of the regenerate bone on an X-ray. The patient will need to go to physical therapy two to five times per week during the distraction process.
The metal lengthening device will remain in place after the desired length is reached for several months so that the bone can finish healing and solidifying. In a subsequent outpatient surgery, the lengthening device will be removed.
Once the new bone has fully developed, it has the same strength as other bones and is not more susceptible to deterioration or fracture.
Am I a good Candidate for Limb Lengthening Surgery?
Many people who are candidates for leg lengthening surgery have two legs or arms that are different lengths due to:
A congenital defect
Growth plate damage to a leg bone when you were a toddler
A preexisting fracture that has not healed at all
Leg lengthening surgery may be appropriate for patients with skeletal dysplasias or other bone diseases. Other disorders that can result in a substantial leg length disparity that necessitates leg lengthening surgery are:
Poliomyelitis
Cerebral palsy
Legg-Calve-Perthes disease
Many patients also choose this operation to increase their height by a few inches.
If you are suffering from any of the above deformities or are looking to increase your height, are otherwise in good health, you may be a candidate for limb lengthening surgery.
Questions to Ask
We at IndiCure completely understand your concerns and it is always our endeavor to provide the best outcome for every patient. Following is the list of questions you must ask before you embark on your journey for limb lengthening in India.
Is it time for a limb lengthening?
Is the orthopedic surgeon board certified?
How experienced is the Surgeon?
Which language does the surgeon speak?
Is the surgery done in a well-equipped facility?
Can you give me any information on outcomes and complication rates?
How much pain can I expect, and how will it be managed in the hospital and after I go home?
Is physical therapy necessary after surgery?
What about the risks involved?
Does the surgeon use a certified anesthetist?
How long will the recovery period be?
Preparation for the Surgery
Prepare to answer questions about your:
Medical history and exams
Urinary evaluations
Previous surgeries
Current medication review
History of smoking, drugs, or alcohol
Surgical expectations
Social Planning
Home Planning
How is Limb Lengthening done?
Step 1
The first part of the operation involves an osteotomy in which the leg bone that needs to be lengthened is cut. Depending on where the length discrepancy originates, your femur, the upper leg bone, or tibia, the lower leg bone, may be cut.
Step 2
Your leg will then be stabilized using metal external, internal, or a combination of external and internal fixation devices, and the lengthening device will be inserted with a bone drill and metal pins, plates, screws, and wires.
What Results Can I Expect from Limb Lengthening Surgery?
Leg lengthening has a 95% success rate with minimal scarring as a result of the small incisions used to access the leg bones.
What is the Recovery after Limb Lengthening Surgery like?
Recovery time from the limb lengthening procedure varies among patients, with the consolidation phase sometimes lasting a considerable period – especially in adults. As a general rule, children heal in half the time as it takes for adult patients. In adults, although bone healing takes longer, the use of the internal lengthening nail makes the process more simple as there is no external fixator needing to be worn.
Throughout recovery, physical therapy plays a crucial role in keeping the patient's joints flexible and in maintaining muscle strength. Patients are advised to eat a nutritious diet and to take calcium supplements.
To hasten bone healing, gradual weight-bearing is encouraged and the patient takes supplements like vitamin D3 and calcium to hasten bone healing.
Patient Testimonials
Having been home a few days now I can get my thoughts together and give my heartfelt thanks for the support and encouragement I got from IndiCure. Obviously, there was a certain amount of trepidation going to what has a reputation of being a third world country for a major operation like knee replacement, having received the type of treatment which I would think only the Royal family would receive in this country I wonder which is the third world country. From the organization arranged by your good self to absolutely first-class attention at the hospital and the service of doctors and his wonderful team all of whom spoke English, the nursing was one to one and my well-being was their only concern.

The operation has been a complete success. I am so happy with the results. The friendliness from everyone from consultant to ancillary workers was amazing.

Thank you,

Ms. Beth Brown,United Kingdom

Procedure: Bilateral knee joint replacement

My Knee joint replacement surgery in India has given me a second chance to live life independently and on my own terms. I had become completely dependent and bed ridden because of the extreme pain and found it even difficult to go to the wash room.

IndiCure has really helped me in this journey and I am very thankful to them. The surgeon and nursing staff especially were very nice. Good work done.

Mr. Ansari Sheikh,Abu Dhabi, United Arab Emirates

Procedure: Knee joint replacement surgery

I am extremely delighted with the services provided by IndiCure. They have arranged everything so meticulously and have been there to guide and help me at each step.

Thanks IndiCure.

Ms. Nellia Ismail,Dubai

Procedure: ACL Repair surgery

I am so thankful to IndiCure and their associate clinic for giving me my healthy life back. I had such bad back pain and pain in the left leg which had made my life miserable. My business was getting hampered; my life was so disturbed because of this pain all the time.

Thanks to IndiCure and the entire staff, they are very professional and at the same time caring in their approach. I am completely satisfied with the results of my spine surgery in India.

Mr Pacific Muchira,From: Kenya

Procedure: Lumbar spondylosis (L4-L5) with pain to radiating to left leg
Frequently Asked Questions
If an arm or leg length difference of more than 2cm exists, limb lengthening surgery is indicated. Even simple things like walking or driving can become difficult due to a disparity in arm or leg length.
Many patients, however, choose this operation to increase their height by a few inches. Leg lengthening surgery is growing increasingly popular in India among both Indian and international patients.
In elite Indian facilities, limb lengthening surgery has a very high success rate. However, many doctors advise patients to avoid the treatment unless it is their final resort because it is fraught with risks. The risk of infection following surgery is high, and the patient may not always achieve the desired results with just one procedure.
The operation is carried out under general anesthesia. As a result, the patient will experience no pain during the procedure. The surgery will cause inflammation and agony in the operated area, just like any other medical procedure. The doctor suggested medication to help with the pain and soreness.
Orthopedic physicians do not suggest more than 3 inches of lengthening in one bone due to high complication rates. The highest thigh bone expansion that a patient can have is 2-3 inches (femur).
Patients between the ages of 18 and 25 who have achieved excellent bone growth are candidates for limb lengthening surgery. The operation may be conducted on elderly persons in rare situations. However, if the bones stop growing, a doctor may suggest leg-shortening or leg restriction surgery.
A bone is normally lengthened 2 inches (5 cm) or less throughout each lengthening treatment. To make the total lengthening 4 inches, 2 inches of lengthening can be done concurrently in the femur (thigh bone) and the tibia (shin bone) (2 inches in the femur and 2 inches in the tibia).
In more severe situations, more lengthening may be achievable in a single treatment. Children and adults with big lengthening objectives, for example, may be able to tolerate more than 2 inches of bone lengthening. Our surgeons assess this on a case-by-case basis.
Before they become 16, some children receive three different lengthening treatments to enhance their length. This is frequently combined with other procedures (deformity correction, epiphysiodesis).
After limb lengthening adults and children can usually lead normal, active lifestyles. The majority of patients have improved function (better walking/gait), muscle strength, and range of motion (flexibility) after the procedure.
Experienced surgeons, support staff, and physical therapists collaborate with motivated patients at every level of the procedure, which is critical to success.
Physical therapy is a key aspect of lengthening; patients may need to attend many physical therapy sessions per week to maintain range of motion (flexibility) and muscular strength throughout the distraction phase.
Prosthetic management is another possibility. In rare circumstances, a prosthesis can be customized to a patient's deformed limb to increase movement. Amputation of the shorter limb is sometimes necessary. While this may appear severe, amputation is the best option for many people. With prosthetic limbs, many patients who had amputations are now running around, participating in competitive athletics, or simply doing the things that kids do.
The surgeons will split the bone in your shorter limb before inserting the lengthening rod there. At both ends of the rod, the bone will be fixed to the rod. Following surgery, you will trigger the rod using a device that rests on your leg so that the bone will gradually extend and separate a little bit each day.
Rods are attached to each side of the divided bone by the external fixator, the TL Hex External Fixator System. To the rings fastened to the outside of your arm, these rods are joined. The rings and the bone will gradually split and extend as you crank the struts holding the rings together each day. Your limb will be supported by the frame, and the rods will promote bone growth.
Depending on how much your limb needs to develop, you will need to wear the frame for a specific amount of time. Regardless of the method, it typically takes six to nine months for patients to recover enough to resume running and jumping after surgery.
In reality, the first few months are when the majority of bone lengthening occurs. Following that, it takes time for the bone to completely mend and for your strength to return to normal.
Getting back to a normal routine as soon as you have had some time to recover after your operation is crucial. Your daily exercises and stretching your legs become a routine part of your day. You'll resume your regular activities, including attending school.
With a lengthening rod, you won't be able to fully bear your weight on the lengthened leg and will need crutches to get around until the bone is almost fully healed. After a few weeks, you won't need crutches if you have an external fixator because the frame will support your entire body weight.
You will visit the doctor every week while your leg is being lengthened, but once it is, you will only need to do so once a month.
Though limb lengthening surgery is quite effective, there are hazards associated with leg lengthening surgery, including the following:
Infection to bones (osteomyelitis)
Poorly healing bones
Limitation of bone growth
Possible nerve injury
Injury to nearby blood vessels and muscles
An inflatable rod is inserted inside the bone as an internal lengthening device. The rod contains a magnetic gearing system. The inside gadget is gradually lengthened using a portable remote control that is placed on top of the skin and another magnet.
In general, limb lengthening procedures are very successful (about 95 percent ). Since most operations only need tiny incisions, scarring is typically minimal. Serious consequences following limb lengthening surgery are uncommon, despite the possibility of minor issues with pins and stiffness in the joints.
You or your child would need assistance in using crutches, a walker, or a wheelchair for around 6 to 8 weeks following surgery. During this period, you shouldn't put any weight on the leg that has the internal lengthening device.
Patients can begin physically demanding activities like jogging, leaping, and weightlifting after the extended bones are fully consolidated and with the doctor's approval (6 to 12 months after surgery).
At two years following surgery, patients who underwent bilateral aesthetic tibial lengthening can anticipate a nearly full recovery from daily activities and minor sports.
Aesthetic operations are highly expensive in the US and many other European nations, yet they may be performed just as well and for much less money in India. Not only the surgeons are equally qualified and experienced, they can talk in English, hospitals are accredited and the cost of limb lengthening surgery is a fraction of what it would cost you in the US or Europe.
Plan Your trip Now
Travelling for Medical reasons may be challenging. With our experience of over a decade and working with the best surgeons in India, we help make the journey easier and safer for you. We will guide you at every step of the way and make end to end arrangements for your surgery, travel and stay.
Jade Mcivor recommends
IndiCure Health Tours.
Nov 29, 2019

This company and everyone involved were professional, exceptional, kind and caring beyond my expectations.
I solo traveled to Mumbai and felt safe and welcome Hands down I would recommend medical tourism through Indicure!!
Mike & Alex Dos Santos
1 review
a year ago

Both of us were very pleased with the professional care provided to us from the first email to enquiry to the moment we stepped foot in India. We have never received such wonderful hospitality and always attending to our needs. We would both certainly recommend Indicure for any treatments and/or surgeries. We have been utterly amazed at what India has to offer and will definitely visit again.
Joyce Tengie reviewed
IndiCure Health Tours.
Apr 20 at 12.35PM

Experience and turn around was great. I wouldn't mind doing business with them again.
Lili George, USA

"One thing that stood out for me, as long as the hospital and the service in the US as compared to the hospital here, working with IndiCure, was that the service was amazing!"
Kim Pepi Richards reviewed
IndiCure Health Tours.
Apr 14, 2017

Thank you so much Indicure and dr. ruchika, for the support and care revived while on our journey of weight loss through the bariatric surgery. We feel so blessed to have meet a caring team, inicure have changed our lives for ever. The planning from the beginning to the end was of high quality and all question asked where explained as well as the procedure.
Fondest memories of India will always hold a special part of my heart.
George Hellar Local Guide. 3 reviews. 2 photos

a year ago
Indicure recommended for speciality health and medical solutions. They are experienced and know the healthy industry very well. They have a rich database of medical practitioners to solve even those health problems thought very difficulty. I used Indicure and easily solved my medical needs from referred highly qualified and experienced medical professionals.
Bec Morgan reviewed
IndiCure Health Tours.
Oct 1, 2018

My son had the gastric sleeve in Delhi last September 2017. A year later my son is a different young man. Our reason for traveling from Australia, was his age being 14. You saved my sons life and I will be forever grateful for that, the care and service was immaculate. yes it can be a culture shock, in your another country. But it not any less of what we would have received here.
Thank you
Ruth McHelm
1 review
39weeks ago

Dr. Ruchika in India delivered efficient and professional service from the outset, matching up my weight and health concerns with the most amazing surgeon at the Apollo Spectra hospital in New Delhi, who made good all the promises that had been made, and MORE. All arrangements were executed seamlessly. Very glad I found them and will certainly be using them again, should the need arise.
Steve Gofast recommends
IndiCure Health Tours.
May 21, 2019

The IndiCure folks (Jagruti) hooked me up with THE BEST doctors for my heart issues. Period. The Physicians were thorough, professional, fast, proficient and affordable. Dealing with Indicure was super easy, super fast and a very pleasant experience. I HIGHLY recommend this process for those with no insurance or those who cannot afford the 20% co-pay for expensive procedures. Check the cost against prices in the USA folks.
This is Why Hundreds of Patients from Across the World Trust IndiCure
Pioneers of Medical Tourism in India
Awarded as "Most Trusted Medical Tourism Brand"
10+ years of Delighting Medical Tourists
Panel of Best Hospitals and Doctors in India
Personalized Care and Attention
Dedicated Case Managers
Highly Discounted and Transparent Prices
All Inclusive Packages
No Language Barriers
Complete Hand holding
Visa Assistance
Wide Range of Accommodation Options
The content on the website (www.indicure.com) is intended to be general information and is provided only as a service. It is not medical advice and should not be taken as medical advice. It should not be used to diagnose or treat a health condition and is in no way meant to be a substitute for professional medical care.
All photographs on our website of before and after results are examples only, and do not constitute an implied or any other kind of certainty for the result of surgery. You are advised to see a surgeon in-person to assess what surgery may or may not accomplish for you.
It's also important to keep your expectations realistic and to understand that all surgical procedures carry risks and should never be taken lightly.