") no-repeat}.text-left{text-align:left}.text-left h3{font-size:1.2rem;font-weight:600}p.less,p.more{clear:both;text-align:right}p.less a,p.more a{text-decoration:underline;color:#8fb2cf}ul li ul{padding-left:2rem}.pl20{padding-left:20px}.show{display:block}.hide{display:none}.container h2.text-center{width:100%;margin-bottom:20px}section{padding:20px 0}section.flex:nth-of-type(2n){background:#f7f7f7}.clients{background:#fff}.call_me{background-color:#8fb2cf;background-image:linear-gradient(to top right,#8fb2cf,#fff)}.lightbox .video{border:1px solid #efefef;padding:2px}.medical__content.best .rleft img{border-radius:16px}.bottom-button{display:flex;flex-direction:column}.bottom-button p.mt20{flex-grow:1}.bottom-button button{margin:0 auto 20px}.rleft40{width:40%}.rleft60{width:60%}.rright40{width:40%}.rright60{width:60%}.rleft amp-img,.rright amp-img{width:100%;height:100%}.best .rleft amp-img,.best .rright amp-img{height:auto}amp-carousel img{object-fit:contain}img{width:100%;height:auto}p.strong{font-weight:700}.best-h1{font-size:32px}::-webkit-scrollbar{display:block;background-color:#eee;width:16px}::-webkit-scrollbar-thumb{background:#999;height:60px}.star-section{display:flex;justify-content:center;margin-bottom:40px}.star-rating-number{background:#fabd02;font-size:28px;color:#fff;padding:8px 12px;border-radius:50%;width:60px;height:60px;z-index:9;font-weight:600;display:inline-block}.star-rating,.star-rating-number{transform:translate(20px,30px) rotate(-3deg)}.star-rating{color:#fabd02;display:inline-flex;font-size:24px;background:#7b9baa;padding:10px 20px;border-radius:10px;margin-left:-20px;height:44px;line-height:1em}.star-rating i{margin:2px 10px}.btn--white{background:#fff;color:#8fb2cf;border:2px solid #fff}.hero__content h2:after{content:none}.procedures{column-gap:20px}.medical__content .bg-grey{min-height:100%}.lightbox{background:rgba(0,0,0,.8);width:100%;height:100%;position:absolute;display:flex;align-items:center;justify-content:center;overflow:auto;z-index:99999}.lightbox h1{color:#fff}.lightbox div.modal-dialog{background:#fff;padding:20px;width:50%;min-width:320px}.enquiry-form{min-height:100%}.lightbox .vc_custom_heading{font-size:1.5rem;font-weight:600}.close:after{content:"X"}.modal-form .close{float:right;font-size:1.5rem;z-index:1;color:#000;transition:all .15s ease-out;border:0;background:#fff}.modal-form .close:focus{border:0}form.amp-form-submit-error [submit-error],form.amp-form-submit-success [submit-success]{margin-top:16px}form.amp-form-submit-success [submit-success]{color:#fff;background-color:grey}form.amp-form-submit-error [submit-error]{display:inline}form.amp-form-submit-success.hide-inputs>input{display:none}.masonry .other-social{background:#edf5ff}.price-table{table-layout:fixed;word-wrap:break-word}:root{color-scheme:light dark;--blue:#0084b4;--indigo:#6610f2;--purple:#6f42c1;--pink:#e83e8c;--red:#dc3545;--orange:#fd7e14;--yellow:beige;--green:#269e95;--teal:#20c997;--cyan:#17a2b8;--white:#fff;--gray:#6c757d;--gray-dark:#212529;--primary:#0084b4;--secondary:#6c757d;--success:#269e95;--info:#17a2b8;--warning:beige;--danger:#dc3545;--light:#212529;--dark:#212529;--breakpoint-xs:0;--breakpoint-sm:576px;--breakpoint-md:768px;--breakpoint-lg:992px;--breakpoint-xl:1200px;--font-family-sans-serif:"Source Sans Pro",sans-serif;--font-family-monospace:SFMono-Regular,Menlo,Monaco,Consolas,"Liberation Mono","Courier New",monospace}.sidebar-close{background:transparent}*,:after,:before{box-sizing:border-box}html{font-family:sans-serif;line-height:1.15;-webkit-text-size-adjust:100%;-webkit-tap-highlight-color:rgba(0,0,0,0)}article,aside,figcaption,figure,footer,header,hgroup,main,nav,section{display:block}body{margin:0;font-family:Source Sans Pro,sans-serif;font-weight:400;line-height:1.5;text-align:left;font-size:1rem}@media (prefers-color-scheme:light){body{background-color:#fff}a,body{color:#212529}caption{color:#6c757d}hr{border-top:1px solid rgba(0,0,0,.1)}.blockquote-footer{color:#6c757d}pre{background-color:#e9ecef;border:1px solid #dee2e6}pre,table{color:#212529}table td,table th{border-top:1px solid #dee2e6}table thead th{border-bottom:2px solid #dee2e6}table tbody+tbody{border-top:2px solid #dee2e6}.form-control{color:#495057;background:#fff;border:1px solid #ced4da}.form-control::placeholder{color:#6c757d}.form-control:disabled,.form-control[readonly]{background:#e9ecef}select.form-control{background:#fff url(https://ampcssframework.com/assets/icons/chevron-down.svg) no-repeat right 1rem center}select.form-control:focus::-ms-value{color:#495057;background:#fff}.form-control-plaintext{color:#212529}.input-group-text{color:#495057;background:#e9ecef;border:1px solid #ced4da}.card{background:#fff;border:1px solid #dee2e6}.card,.card-body{color:#212529}.card-footer{background:rgba(0,0,0,.03);border-top:1px solid #dee2e6}.page-link{color:#212529;background:#fff;border:1px solid #dee2e6}.page-link:hover{color:#000;background:#e9ecef;border-color:#dee2e6}.page-item.active .page-link{color:#fff;background:#269e95;border-color:#269e95}.page-item.disabled .page-link{color:#6c757d;background:#fff;border-color:#dee2e6}header.full-width{background:#fff}.mega-menu .main-menu li{border-top:1px solid #dee2e6}.header .main-menu .hamburger,.header .main-menu .hamburger:after,.header .main-menu .hamburger:before,footer{background:#fff}footer{color:#787878}}[tabindex="-1"]:focus:not(:focus-visible){outline:0}hr{box-sizing:content-box;height:0;overflow:visible}h1,h2,h3,h4,h5,h6{margin:1rem 0}p{margin-top:0;margin-bottom:1rem}abbr[data-original-title],abbr[title]{text-decoration:underline;text-decoration:underline dotted;border-bottom:0;text-decoration-skip-ink:none;cursor:help}address{font-style:normal;line-height:inherit}address,dl,ol,ul{margin-bottom:1rem}dl,ol,ul{margin-top:0}ol ol,ol ul,ul ol,ul ul{margin-bottom:0}dt{font-weight:700}dd{margin-bottom:.5rem;margin-left:0}blockquote{margin:0 0 1rem}b,strong{font-weight:700}small{font-size:80%}sub,sup{position:relative;line-height:0;vertical-align:baseline;font-size:75%}sub{bottom:-.25em}sup{top:-.5em}a{text-decoration:none;background:transparent}a:hover{text-decoration:underline}a:not([href]),a:not([href]):hover{color:inherit;text-decoration:none}code,kbd,pre,samp{font-family:SFMono-Regular,Menlo,Monaco,Consolas,Liberation Mono,Courier New,monospace;font-size:1em}pre{margin-top:0;margin-bottom:1rem;overflow:auto}figure{margin:0 0 1rem}img{border-style:none}img,svg{vertical-align:middle}svg{overflow:hidden}table{border-collapse:collapse}caption{padding-top:.75rem;padding-bottom:.75rem;text-align:left;caption-side:bottom}th{text-align:inherit}label{display:inline-block;margin-bottom:.5rem}button,input,optgroup,select,textarea{margin:0;font-family:inherit;line-height:inherit;font-size:inherit}.modal-body input[type=text],.modal-body select,.modal-body textarea,input[type=email],input[type=number],input[type=password]{padding:8px;border:1px solid #999;margin-bottom:10px;width:100%;border-radius:4px}button,input{overflow:visible}button,select{text-transform:none}select{word-wrap:normal}[type=button],[type=reset],[type=submit],button{-webkit-appearance:button}[type=button]:not(:disabled),[type=reset]:not(:disabled),[type=submit]:not(:disabled),button:not(:disabled){cursor:pointer}[type=button]::-moz-focus-inner,[type=reset]::-moz-focus-inner,[type=submit]::-moz-focus-inner,button::-moz-focus-inner{padding:0;border-style:none}input[type=checkbox],input[type=radio]{box-sizing:border-box;padding:0}input[type=date],input[type=datetime-local],input[type=month],input[type=time]{-webkit-appearance:listbox}textarea{overflow:auto;resize:vertical}[type=number]::-webkit-inner-spin-button,[type=number]::-webkit-outer-spin-button{height:auto}[type=search]{outline-offset:-2px;-webkit-appearance:none}[type=search]::-webkit-search-decoration{-webkit-appearance:none}::-webkit-file-upload-button{font:inherit;-webkit-appearance:button}output{display:inline-block}summary{display:list-item;cursor:pointer}[hidden],template{display:none}.h1,.h2,.h3,.h4,.h5,.h6,h1,h2,h3,h4,h5,h6{margin-bottom:.5rem;font-weight:600;line-height:1.2}.h1,h1{font-size:3rem}.h2,h2{font-size:2rem}.h3,h3{font-size:1.2rem}.h4,h4{font-size:1.15rem}.h5,.h6,h5,h6{font-size:1rem}.h1,h1{font-size:calc(1.375rem + 1.5vw)}@media (max-width:768px){.h2,h2{font-size:calc(1.325rem + .9vw)}.h3,h3{font-size:calc(1rem + .6vw)}.h4,h4{font-size:calc(1rem + .2vw)}}.lead{font-weight:400;font-size:1.25rem}hr{margin-top:1rem;border:0}.blockquote,hr{margin-bottom:1rem}.blockquote{padding-left:1rem;border-left:5px solid #269e95;font-size:1rem}.blockquote i{float:right;font-style:italic;font-size:.875rem}.blockquote-footer{display:block;font-size:80%}amp-img,img{border:0}amp-img[class^=-amp],amp-img[class^=i-amp]{height:auto;max-width:100%}code{font-size:.875rem;color:#e83e8c;word-wrap:break-word}a>code{color:inherit}kbd{padding:.2rem .4rem;font-size:.875rem;color:#212529;background:#dee2e6;border-radius:.2rem}kbd kbd{padding:0;font-size:100%;font-weight:700}pre{display:block;padding:1rem;font-size:.875rem}pre code{font-family:SFMono-Regular,Menlo,Monaco,Consolas,Liberation Mono,Courier New,monospace;color:inherit;word-break:normal;text-indent:5em;font-size:75%}.container{width:100%;padding-right:15px;padding-left:15px;margin-right:auto;margin-left:auto}@media (min-width:1200px){.container{max-width:1140px}}.container-fluid,.container-lg,.container-md,.container-sm,.container-xl{width:100%;padding-right:15px;padding-left:15px;margin-right:auto;margin-left:auto}.row{display:flex;flex-wrap:wrap;margin-right:-15px;margin-left:-15px}.col,.col-1,.col-2,.col-3,.col-4,.col-5,.col-6,.col-7,.col-8,.col-9,.col-10,.col-11,.col-12,.col-auto,.col-lg,.col-lg-1,.col-lg-2,.col-lg-3,.col-lg-4,.col-lg-5,.col-lg-6,.col-lg-7,.col-lg-8,.col-lg-9,.col-lg-10,.col-lg-11,.col-lg-12,.col-lg-auto,.col-md,.col-md-1,.col-md-2,.col-md-3,.col-md-4,.col-md-5,.col-md-6,.col-md-7,.col-md-8,.col-md-9,.col-md-10,.col-md-11,.col-md-12,.col-md-auto,.col-sm,.col-sm-1,.col-sm-2,.col-sm-3,.col-sm-4,.col-sm-5,.col-sm-6,.col-sm-7,.col-sm-8,.col-sm-9,.col-sm-10,.col-sm-11,.col-sm-12,.col-sm-auto,.col-xl,.col-xl-1,.col-xl-2,.col-xl-3,.col-xl-4,.col-xl-5,.col-xl-6,.col-xl-7,.col-xl-8,.col-xl-9,.col-xl-10,.col-xl-11,.col-xl-12,.col-xl-auto{position:relative;width:100%;padding-right:15px;padding-left:15px}.col{flex-basis:0;flex-grow:1;max-width:100%}.col-1{flex:0 0 8.33333%;max-width:8.33333%}.col-2{flex:0 0 16.66667%;max-width:16.66667%}.col-3{flex:0 0 25%;max-width:25%}.col-4{flex:0 0 33.33333%;max-width:33.33333%}.col-5{flex:0 0 41.66667%;max-width:41.66667%}.col-6{flex:0 0 50%;max-width:50%}.col-7{flex:0 0 58.33333%;max-width:58.33333%}.col-8{flex:0 0 66.66667%;max-width:66.66667%}.col-9{flex:0 0 75%;max-width:75%}.col-10{flex:0 0 83.33333%;max-width:83.33333%}.col-11{flex:0 0 91.66667%;max-width:91.66667%}.col-12{flex:0 0 100%;max-width:100%}@media (min-width:576px){.col-sm{flex-basis:0;flex-grow:1;max-width:100%}.col-sm-1{flex:0 0 8.33333%;max-width:8.33333%}.col-sm-2{flex:0 0 16.66667%;max-width:16.66667%}.col-sm-3{flex:0 0 25%;max-width:25%}.col-sm-4{flex:0 0 33.33333%;max-width:33.33333%}.col-sm-5{flex:0 0 41.66667%;max-width:41.66667%}.col-sm-6{flex:0 0 50%;max-width:50%}.col-sm-7{flex:0 0 58.33333%;max-width:58.33333%}.col-sm-8{flex:0 0 66.66667%;max-width:66.66667%}.col-sm-9{flex:0 0 75%;max-width:75%}.col-sm-10{flex:0 0 83.33333%;max-width:83.33333%}.col-sm-11{flex:0 0 91.66667%;max-width:91.66667%}.col-sm-12{flex:0 0 100%;max-width:100%}}@media (min-width:768px){.col-md{flex-basis:0;flex-grow:1;max-width:100%}.col-md-1{flex:0 0 8.33333%;max-width:8.33333%}.col-md-2{flex:0 0 16.66667%;max-width:16.66667%}.col-md-3{flex:0 0 25%;max-width:25%}.col-md-4{flex:0 0 33.33333%;max-width:33.33333%}.col-md-5{flex:0 0 41.66667%;max-width:41.66667%}.col-md-6{flex:0 0 50%;max-width:50%}.col-md-7{flex:0 0 58.33333%;max-width:58.33333%}.col-md-8{flex:0 0 66.66667%;max-width:66.66667%}.col-md-9{flex:0 0 75%;max-width:75%}.col-md-10{flex:0 0 83.33333%;max-width:83.33333%}.col-md-11{flex:0 0 91.66667%;max-width:91.66667%}.col-md-12{flex:0 0 100%;max-width:100%}}@media (min-width:992px){.col-lg{flex-basis:0;flex-grow:1;max-width:100%}.col-lg-1{flex:0 0 8.33333%;max-width:8.33333%}.col-lg-2{flex:0 0 16.66667%;max-width:16.66667%}.col-lg-3{flex:0 0 25%;max-width:25%}.col-lg-4{flex:0 0 33.33333%;max-width:33.33333%}.col-lg-5{flex:0 0 41.66667%;max-width:41.66667%}.col-lg-6{flex:0 0 50%;max-width:50%}.col-lg-7{flex:0 0 58.33333%;max-width:58.33333%}.col-lg-8{flex:0 0 66.66667%;max-width:66.66667%}.col-lg-9{flex:0 0 75%;max-width:75%}.col-lg-10{flex:0 0 83.33333%;max-width:83.33333%}.col-lg-11{flex:0 0 91.66667%;max-width:91.66667%}.col-lg-12{flex:0 0 100%;max-width:100%}}@media (min-width:1200px){.col-xl{flex-basis:0;flex-grow:1;max-width:100%}.col-xl-1{flex:0 0 8.33333%;max-width:8.33333%}.col-xl-2{flex:0 0 16.66667%;max-width:16.66667%}.col-xl-3{flex:0 0 25%;max-width:25%}.col-xl-4{flex:0 0 33.33333%;max-width:33.33333%}.col-xl-5{flex:0 0 41.66667%;max-width:41.66667%}.col-xl-6{flex:0 0 50%;max-width:50%}.col-xl-7{flex:0 0 58.33333%;max-width:58.33333%}.col-xl-8{flex:0 0 66.66667%;max-width:66.66667%}.col-xl-9{flex:0 0 75%;max-width:75%}.col-xl-10{flex:0 0 83.33333%;max-width:83.33333%}.col-xl-11{flex:0 0 91.66667%;max-width:91.66667%}.col-xl-12{flex:0 0 100%;max-width:100%}}table{width:100%;margin-bottom:1rem}table td,table th{padding:.75rem;vertical-align:top}table thead th{vertical-align:bottom}.form-control{display:block;width:100%;height:calc(1.5em + .75rem + 2px);padding:.375rem .75rem;font-weight:400;line-height:1.5;background-clip:padding-box;appearance:none;font-size:1rem;border-radius:.25rem}.form-control::-ms-expand{background:transparent;border:0}.form-control:-moz-focusring{color:transparent;text-shadow:0 0 0 #495057}.form-control:focus{color:#495057;background:#fff;border-color:#35c9ff;outline:0;box-shadow:0 0 0 .2rem rgba(0,132,180,.25)}.form-control::placeholder{opacity:1}.form-control:disabled,.form-control[readonly]{opacity:1}select.form-control{background-size:.5rem}.form-control-file,.form-control-range{display:block;width:100%}.col-form-label{padding-top:calc(.375rem + 1px);padding-bottom:calc(.375rem + 1px);margin-bottom:0;line-height:1.5;font-size:inherit}.form-control-plaintext{display:block;width:100%;padding:.375rem 0;margin-bottom:0;line-height:1.5;background:transparent;border:solid transparent;border-width:1px 0;font-size:1rem}select.form-control[multiple],select.form-control[size],textarea.form-control{height:auto}.form-group{margin-bottom:1rem}.form-text{display:block;margin-top:.25rem}.form-row{display:flex;flex-wrap:wrap;margin-right:-5px;margin-left:-5px}.form-row>.col,.form-row>[class*=col-]{padding-right:5px;padding-left:5px}.valid-feedback{display:none;width:100%;margin-top:.25rem;font-size:80%;color:#269e95}.is-valid~.valid-feedback,.was-validated :valid~.valid-feedback{display:block}.form-control.is-valid,.was-validated .form-control:valid{border-color:#269e95}.form-control.is-valid:focus,.was-validated .form-control:valid:focus{border-color:#269e95;box-shadow:0 0 0 .2rem rgba(40,167,69,.25)}.form-check-input.is-valid~.form-check-label,.was-validated .form-check-input:valid~.form-check-label{color:#269e95}.form-check-input.is-valid~.valid-feedback,.was-validated .form-check-input:valid~.valid-feedback{display:block}.invalid-feedback{display:none;width:100%;margin-top:.25rem;font-size:80%;color:#dc3545}.is-invalid~.invalid-feedback,.was-validated :invalid~.invalid-feedback{display:block}.form-control.is-invalid,.was-validated .form-control:invalid{border-color:#dc3545}.form-control.is-invalid:focus,.was-validated .form-control:invalid:focus{border-color:#dc3545;box-shadow:0 0 0 .2rem rgba(220,53,69,.25)}.form-check-input.is-invalid~.form-check-label,.was-validated .form-check-input:invalid~.form-check-label{color:#dc3545}.form-check-input.is-invalid~.invalid-feedback,.was-validated .form-check-input:invalid~.invalid-feedback{display:block}.form-inline{display:flex;flex-flow:row wrap;align-items:center}.form-inline .form-check{width:100%}@media (min-width:576px){.form-inline label{justify-content:center}.form-inline .form-group,.form-inline label{display:flex;align-items:center;margin-bottom:0}.form-inline .form-group{flex:0 0 auto;flex-flow:row wrap}.form-inline .form-control{display:inline-block;width:auto;vertical-align:middle}.form-inline .form-control-plaintext{display:inline-block}.form-inline .input-group{width:auto}.form-inline .form-check{display:flex;align-items:center;justify-content:center;width:auto;padding-left:0}.form-inline .form-check-input{position:relative;flex-shrink:0;margin-top:0;margin-right:.25rem;margin-left:0}}.input-group{position:relative;display:flex;flex-wrap:wrap;align-items:stretch;width:100%}.input-group>.form-control,.input-group>.form-control-plaintext{position:relative;flex:1 1 0;min-width:0;margin-bottom:0}.input-group>.form-control+.form-control,.input-group>.form-control-plaintext+.form-control{margin-left:-1px}.input-group>.form-control:focus{z-index:3}.input-group>.form-control:not(:last-child){border-top-right-radius:0;border-bottom-right-radius:0}.input-group>.form-control:not(:first-child){border-top-left-radius:0;border-bottom-left-radius:0}.input-group-append,.input-group-prepend{display:flex}.input-group-append .btn,.input-group-prepend .btn{position:relative;z-index:2}.input-group-append .btn:focus,.input-group-prepend .btn:focus{z-index:3}.input-group-append .btn+.btn,.input-group-append .btn+.input-group-text,.input-group-append .input-group-text+.btn,.input-group-append .input-group-text+.input-group-text,.input-group-prepend .btn+.btn,.input-group-prepend .btn+.input-group-text,.input-group-prepend .input-group-text+.btn,.input-group-prepend .input-group-text+.input-group-text{margin-left:-1px}.input-group-prepend{margin-right:-1px}.input-group-append{margin-left:-1px}.input-group-text{display:flex;align-items:center;padding:.375rem .75rem;margin-bottom:0;font-weight:400;line-height:1.5;text-align:center;white-space:nowrap;font-size:1rem;border-radius:.25rem}.input-group-text input[type=checkbox],.input-group-text input[type=radio]{margin-top:0}.input-group>.input-group-append:last-child>.btn:not(:last-child):not(.dropdown-toggle),.input-group>.input-group-append:last-child>.input-group-text:not(:last-child),.input-group>.input-group-append:not(:last-child)>.btn,.input-group>.input-group-append:not(:last-child)>.input-group-text,.input-group>.input-group-prepend>.btn,.input-group>.input-group-prepend>.input-group-text{border-top-right-radius:0;border-bottom-right-radius:0}.input-group>.input-group-append>.btn,.input-group>.input-group-append>.input-group-text,.input-group>.input-group-prepend:first-child>.btn:not(:first-child),.input-group>.input-group-prepend:first-child>.input-group-text:not(:first-child),.input-group>.input-group-prepend:not(:first-child)>.btn,.input-group>.input-group-prepend:not(:first-child)>.input-group-text{border-top-left-radius:0;border-bottom-left-radius:0}.nav{flex-wrap:wrap;padding-left:0;margin-bottom:0;list-style:none}.card,.nav{display:flex}.card{position:relative;flex-direction:column;min-width:0;word-wrap:break-word;background-clip:border-box;border-radius:.25rem}.card>hr{margin-right:0;margin-left:0}.card>.list-group:first-child .list-group-item:first-child{border-top-left-radius:.25rem;border-top-right-radius:.25rem}.card>.list-group:last-child .list-group-item:last-child{border-bottom-right-radius:.25rem;border-bottom-left-radius:.25rem}.card-body{flex:1 1 auto;min-height:1px;padding:1.25rem}.card-footer{padding:.75rem 1.25rem}.card-footer:last-child{border-radius:0 0 calc(.25rem - 1px) calc(.25rem - 1px)}.card-img-overlay{position:absolute;top:0;right:0;bottom:0;left:0;padding:1.25rem}.card-img,.card-img-bottom,.card-img-top{flex-shrink:0;width:100%}.card-img,.card-img-top{border-top-left-radius:calc(.25rem - 1px);border-top-right-radius:calc(.25rem - 1px)}.card-img,.card-img-bottom{border-bottom-right-radius:calc(.25rem - 1px);border-bottom-left-radius:calc(.25rem - 1px)}.pagination{display:flex;padding-left:0;list-style:none;border-radius:.25rem}.page-link{position:relative;display:block;padding:.5rem .75rem;margin-left:-1px;line-height:1.25}.page-link:hover{z-index:2;text-decoration:none}.page-link:focus{z-index:3;outline:0;box-shadow:0 0 0 .2rem rgba(0,132,180,.25)}.page-item:first-child .page-link{margin-left:0;border-top-left-radius:.25rem;border-bottom-left-radius:.25rem}.page-item:last-child .page-link{border-top-right-radius:.25rem;border-bottom-right-radius:.25rem}.page-item.active .page-link{z-index:3}.page-item.disabled .page-link{pointer-events:none;cursor:auto}.badge{display:inline-block;padding:.25em .4em;font-weight:400;line-height:1;text-align:center;white-space:nowrap;vertical-align:baseline;font-size:95%;border-radius:.25rem}a.badge:focus,a.badge:hover{text-decoration:none}.badge:empty{display:none}.btn .badge{position:relative;top:-2px;font-size:60%}.badge-pill{padding-right:.6em;padding-left:.6em;border-radius:10rem}.badge-primary{color:#fff;background:#269e95}a.badge-primary:focus,a.badge-primary:hover{color:#fff;background:#005f81}a.badge-primary.focus,a.badge-primary:focus{outline:0;box-shadow:0 0 0 .2rem rgba(0,132,180,.5)}.badge-secondary{color:#fff;background:#6c757d}a.badge-secondary:focus,a.badge-secondary:hover{color:#fff;background:#545b62}a.badge-secondary.focus,a.badge-secondary:focus{outline:0;box-shadow:0 0 0 .2rem rgba(108,117,125,.5)}.badge-success{color:#fff;background:#269e95}a.badge-success:focus,a.badge-success:hover{color:#fff;background:#1e7e34}a.badge-success.focus,a.badge-success:focus{outline:0;box-shadow:0 0 0 .2rem rgba(40,167,69,.5)}.badge-info{color:#fff;background:#17a2b8}a.badge-info:focus,a.badge-info:hover{color:#fff;background:#117a8b}a.badge-info.focus,a.badge-info:focus{outline:0;box-shadow:0 0 0 .2rem rgba(23,162,184,.5)}.badge-warning{color:#212529;background:beige}a.badge-warning:focus,a.badge-warning:hover{color:#212529;background:#eaeab4}a.badge-warning.focus,a.badge-warning:focus{outline:0;box-shadow:0 0 0 .2rem rgba(245,245,220,.5)}.badge-danger{color:#fff;background:#dc3545}a.badge-danger:focus,a.badge-danger:hover{color:#fff;background:#bd2130}a.badge-danger.focus,a.badge-danger:focus{outline:0;box-shadow:0 0 0 .2rem rgba(220,53,69,.5)}.badge-light{color:#212529;background:#dee2e6}a.badge-light:focus,a.badge-light:hover{color:#212529;background:#c1c9d0}a.badge-light.focus,a.badge-light:focus{outline:0;box-shadow:0 0 0 .2rem rgba(222,226,230,.5)}.badge-dark{color:#fff;background:#212529}a.badge-dark:focus,a.badge-dark:hover{color:#fff;background:#0a0c0d}a.badge-dark.focus,a.badge-dark:focus{outline:0;box-shadow:0 0 0 .2rem rgba(33,37,41,.5)}header{width:100%;z-index:19;top:0}header.fixed{position:fixed}.mega-menu .header{flex:0 0 100%;max-width:100%}.mega-menu .header .container{padding-right:0;padding-left:0}.mega-menu .row-header,.mega-menu .row-stage{display:flex;flex-wrap:wrap}.mega-menu .logo{top:2px;position:relative;margin-left:40px}@media (max-width:991px) and (prefers-color-scheme:light){.mega-menu .main-menu input[type=checkbox]:checked+.main-menu-dropdown-list{background-color:#eee}.main-menu-dropdown-list li{padding-left:10px}}.mega-menu li,.mega-menu ol,.mega-menu ul{padding:0}.mega-menu #mobile:checked+.main-menu{display:block}.mega-menu #mobile-menu{position:relative;display:block;padding:16px;cursor:pointer}.mega-menu #mobile-menu span.main-menu-dropdown-icon{bottom:0;width:50px;cursor:pointer}.mega-menu #mobile-menu button.topbar-dropdown-icon{bottom:0;width:50px;cursor:pointer;background:transparent;border:0;outline:0}.mega-menu #mobile-menu button.topbar-dropdown-icon .fa-search{margin-top:-8px}.mega-menu #mobile-menu .main-menu-dropdown-icon,.mega-menu #mobile-menu span.main-menu-dropdown-icon{position:absolute;height:50px;top:21%;background:#8fb2cf;border-radius:11px;right:4px}.mega-menu #mobile-menu .topbar-dropdown-icon,.mega-menu #mobile-menu button.topbar-dropdown-icon{position:absolute;height:50px;top:21%;background:#8fb2cf;border-radius:11px;right:58px;color:#fff}.mega-menu .main-menu{z-index:100;margin:auto}.mega-menu .main-menu:after,.mega-menu .main-menu:before{content:"";display:table;clear:both}.mega-menu .main-menu a{text-decoration:none}.mega-menu .main-menu li{position:relative;display:block}.mega-menu .main-menu .main-menu{display:none;max-height:100%}.main-menu-dropdown>a,.main-menu-single>a{text-transform:uppercase;font-weight:600}.mega-menu .main-menu .main-menu-dropdown-list{display:none}.mega-menu .main-menu .main-menu-dropdown-list:not(.main-menu-dropdown-megamenu) a,.mega-menu .main-menu .main-menu-dropdown-list:not(.main-menu-dropdown-shop) a{transition:transform .25s ease-out;transform:translateZ(0)}.mega-menu .main-menu .main-menu-dropdown-list:not(.main-menu-dropdown-megamenu) a:hover,.mega-menu .main-menu .main-menu-dropdown-list:not(.main-menu-dropdown-shop) a:hover{transform:translate3d(3px,0,0)}.mega-menu .main-menu .main-menu-dropdown-list.main-menu-dropdown-megamenu li:first-child{font-weight:700;border-bottom:1px solid #dee2e6}.mega-menu .main-menu .main-menu-dropdown-list.main-menu-dropdown-megamenu li{border:0}.mega-menu .main-menu .main-menu-dropdown-item-subtitle{font-size:.75rem;text-indent:10px;margin-left:10px}.mega-menu .main-menu input[type=checkbox]:checked+.main-menu-dropdown-list{display:block}.mega-menu .main-menu input[type=checkbox],.mega-menu .main-menu ul span.main-menu-dropdown-icon{display:none}.mega-menu .main-menu label{margin-bottom:0}.mega-menu .main-menu label.main-menu-dropdown-icon{width:100%;height:50px;cursor:pointer;z-index:10}.mega-menu .main-menu label.main-menu-dropdown-icon,.mega-menu .main-menu li label.main-menu-dropdown-icon{position:absolute;top:0;right:0}.mega-menu .main-menu>ul>li{cursor:pointer}.mega-menu .main-menu>ul>li a{overflow:hidden;text-overflow:ellipsis;white-space:nowrap;padding:16px;cursor:pointer;position:relative;display:block}.main-menu-logo{margin-right:20px}.main-menu-dropdown,.main-menu-single{top:16px}.mega-menu .main-menu .tip{padding:2px 5px;background:#269e95;color:#fff;text-shadow:none;border-radius:3px;left:10px;position:relative;text-transform:uppercase;font-size:.75rem;top:-2px}.mega-menu .main-menu .tip:before{right:100%;top:50%;content:" ";height:0;width:0;position:absolute;pointer-events:none;border:5px solid hsla(0,0%,100%,0);border-right-color:#269e95;margin-top:-5px}.mega-menu .main-menu .notification-info{position:absolute;width:100%;text-align:center;top:50%;margin-top:-4px;left:0;padding:0;display:block;line-height:1}.mega-menu .main-menu .notification-info .notification-qty{position:absolute;top:-12px;right:10px;width:15px;height:15px;display:block;font-size:.75rem;color:#fff;background-color:red;text-align:center;line-height:15px;border-radius:20px}@media (max-width:1199.98px){.header .main-menu .logo{top:3px}.header .main-menu span.logo{top:1px}.header .main-menu .fa{min-width:25px}}@media (max-width:1199.98px) and (prefers-color-scheme:light){.header .main-menu .active{color:#212529;background:#fff}.header .main-menu .main-menu-dropdown .main-menu-dropdown-list{background:#fff}}@media (max-width:1199.98px){.header .main-menu .main-menu-dropdown .main-menu-dropdown-list li .main-menu-dropdown-item-subtitle{text-indent:30px;margin-left:30px}}@media (max-width:1199.98px) and (prefers-color-scheme:light){.header .main-menu .main-menu-dropdown .main-menu-dropdown-list li a,.header .main-menu .main-menu-dropdown .main-menu-dropdown-list li a li a{color:#212529}.header .main-menu .main-menu-dropdown .main-menu-dropdown-list li a li a:hover{background:#fff}}@media (max-width:1199.98px){.header .main-menu .main-menu-dropdown-list li:last-child{margin-bottom:0}.header .main-menu .main-menu-logo{display:none;padding:0;margin:0}.header .main-menu .notification-info .notification-qty{position:absolute;top:-3px;right:15px}}@media (min-width:992px) and (prefers-color-scheme:light){.header .main-menu{background:#fff;border-top:1px solid #fff;border-bottom:1px solid #fff}}@media (min-width:992px){.header .main-menu .logo{font-weight:400}}@media (min-width:992px) and (prefers-color-scheme:light){.header .main-menu li:not(:last-child){border-left:1px solid #fff;border-right:1px solid #fff}.header .main-menu a,.header .main-menu i{color:#212529}}@media (min-width:992px){.header .main-menu .fa{margin-right:5px}}@media (min-width:992px) and (prefers-color-scheme:light){.header .main-menu .active,.header .main-menu .active>i{color:#fff;background:#269e95}.header .main-menu .active>i i,.header .main-menu .active i{color:#fff}}@media (min-width:992px){.header .main-menu .main-menu-dropdown .main-menu-dropdown-list{margin-top:-3px;border-top:3px solid #269e95}}@media (min-width:992px) and (prefers-color-scheme:light){.header .main-menu .main-menu-dropdown .main-menu-dropdown-list{background:#fff}.header .main-menu .main-menu-dropdown .main-menu-dropdown-list li a,.header .main-menu .main-menu-dropdown .main-menu-dropdown-list li a li a,.header .main-menu .main-menu-dropdown .main-menu-dropdown-list li a li i,.header .main-menu .main-menu-dropdown .main-menu-dropdown-list li i,.header .main-menu .main-menu-dropdown .main-menu-dropdown-list li i li a,.header .main-menu .main-menu-dropdown .main-menu-dropdown-list li i li i{color:#212529}.header .main-menu .main-menu-dropdown .main-menu-dropdown-list li a li a:hover,.header .main-menu .main-menu-dropdown .main-menu-dropdown-list li a li i:hover,.header .main-menu .main-menu-dropdown .main-menu-dropdown-list li i li a:hover,.header .main-menu .main-menu-dropdown .main-menu-dropdown-list li i li i:hover{background:#fff}.header .main-menu li.main-menu-dropdown:active,.header .main-menu li.main-menu-dropdown:hover,.header .main-menu li.main-menu-single:active,.header .main-menu li.main-menu-single:hover,.header .main-menu li:active a,.header .main-menu li:active i,.header .main-menu li:hover a,.header .main-menu li:hover i{color:#269e95}.header .main-menu li ul li:active,.header .main-menu li ul li:hover{background:#fff}.header .main-menu li ul li:active a,.header .main-menu li ul li:active i,.header .main-menu li ul li:hover a,.header .main-menu li ul li:hover i{color:#fff}}@media (min-width:992px){.header .main-menu .main-menu{display:block}.header .main-menu .main-menu-dropdown-item-subtitle{text-indent:10px;margin-left:0}.header #mobile-menu,.header .main-menu label.main-menu-dropdown-icon{display:none}.header .main-menu ul span.main-menu-dropdown-icon{display:inline-block}.header .main-menu li{float:left;border-width:0 1px 0 0}.header .main-menu .main-menu-dropdown-list{border-width:0;margin:0;position:absolute;top:100%;left:0;z-index:100;display:none;min-width:250px;box-shadow:0 .25rem 1rem rgba(0,0,0,.15)}.header .main-menu .main-menu-dropdown:nth-child(4) .main-menu-dropdown-list{left:-200%}.header .main-menu .main-menu-dropdown:nth-child(5) .main-menu-dropdown-list{left:-300%}.header .main-menu .main-menu-dropdown:nth-child(6) .main-menu-dropdown-list{left:-50%}.header .main-menu .main-menu-dropdown-list a{padding:6px 15px}.header .main-menu .main-menu-dropdown-list li{float:none;border-width:1px 0 0;min-width:200px}.header .main-menu .main-menu-dropdown-list .main-menu-dropdown-list{top:0;left:100%}.header .main-menu .main-menu-dropdown-list .main-menu-dropdown-icon{position:absolute;top:0;right:0;padding:.7em}.header .main-menu .main-menu-dropdown-list.main-menu-dropdown-shop{min-width:250px;right:100%;left:54px;transform:translate(-100%)}.header .main-menu .main-menu-dropdown-list.main-menu-dropdown-megamenu{min-width:800px;left:50%;transform:translate(-50%)}.header .main-menu input[type=checkbox]:checked+.main-menu-dropdown-list{display:none}.header .main-menu li:hover>input[type=checkbox]+.main-menu-dropdown-list{display:block}.header .main-menu .main-menu-shop{width:54px}.header .main-menu .main-menu-right{float:right}}.header .arrow-down:before,.header .arrow-right:before{content:"";border-style:solid;border-color:inherit;border-width:0 1px 1px 0;display:inline-block;padding:3px;position:absolute;top:50%}.header .arrow-down{padding-right:16px}.header .arrow-down:before{right:16px;transform:translate(-50%,-50%) rotate(45deg);margin-top:-1px}.header .arrow-right:before{right:16px;transform:rotate(-45deg);margin-top:2px}.header .main-menu .fa-search,.header .main-menu .hamburger,.header .main-menu .hamburger:after,.header .main-menu .hamburger:before{position:absolute;left:50%;top:50%;transform:translate(-50%,-50%);width:20px;height:1px}.header .main-menu .hamburger:before{content:"";top:-5px}.header .main-menu .hamburger:after{content:"";top:7px}footer{min-height:220px;font-size:.875rem}.bg-primary{background:#269e95}a.bg-primary:focus,a.bg-primary:hover,button.bg-primary:focus,button.bg-primary:hover{background:#005f81}.bg-secondary{background:#6c757d}a.bg-secondary:focus,a.bg-secondary:hover,button.bg-secondary:focus,button.bg-secondary:hover{background:#545b62}.bg-success{background:#269e95}a.bg-success:focus,a.bg-success:hover,button.bg-success:focus,button.bg-success:hover{background:#1e7e34}.bg-info{background:#17a2b8}a.bg-info:focus,a.bg-info:hover,button.bg-info:focus,button.bg-info:hover{background:#117a8b}.bg-warning{background:beige}a.bg-warning:focus,a.bg-warning:hover,button.bg-warning:focus,button.bg-warning:hover{background:#eaeab4}.bg-danger{background:#dc3545}a.bg-danger:focus,a.bg-danger:hover,button.bg-danger:focus,button.bg-danger:hover{background:#bd2130}.bg-light{background:#dee2e6}a.bg-light:focus,a.bg-light:hover,button.bg-light:focus,button.bg-light:hover{background:#c1c9d0}.bg-dark{background:#212529}a.bg-dark:focus,a.bg-dark:hover,button.bg-dark:focus,button.bg-dark:hover{background:#0a0c0d}.clearfix:after{display:block;clear:both;content:""}.mega-menu #mobile:checked+ul.main-menu li.main-menu-single:last-child{margin-bottom:16px}@media (min-width:992px){.main-menu .main-menu-external-link{display:none}}@media (max-width:992px){.main-menu .main-menu-external-link{float:right;right:60px}.header .main-menu li:active a.main-menu-external-link,.header .main-menu li:hover a.main-menu-external-link{border:0}}@media (min-width:601px){.mega-menu #mobile-menu button.topbar-dropdown-icon{display:none}#topbar{display:block}}@media (min-width:992px){.header .main-menu .main-menu-logo{display:block}}@media (min-width:992px) and (max-width:1199px){section.hero.gradient-bg,section.tour{padding-top:140px}}.price-table{width:100%;margin:0 auto;border-radius:5px;border:1px solid #fff}.price-table th{background:#cde2f5}.price-table tr:nth-child(2n) td{background-color:#f6f6f6}.price-table th,td{text-align:center}.price-table .fixed-side{font-weight:600;text-align:left}.achievements h3{font-size:1.8rem}.achievements ul li{max-width:260px}.achievements ul li p{font-size:1rem}.hero__content{color:#000}.medical__content .bg-grey{padding:50px}.btn-extra-long{max-width:340px}.plan-item p{text-align:justify}.plan-item a{text-decoration:none}.questions .rleft{padding:0 20px;text-align:justify}.questions .rleft ul{list-style:none;padding-left:0;text-align:left}.questions .rleft ul li{padding-left:26px;position:relative;padding-bottom:10px}.questions .rleft ul li:before{content:"\2192";position:absolute;left:0;width:1em;height:1em;color:#8fb2cf}.amp-carousel-slide p{text-align:justify}.amp-carousel-button{top:20%}@media only screen and (max-width:768px){amp-carousel{min-height:420px}.price-table{width:100%}}.makeover .rright amp-img{border-top-right-radius:35px;border-bottom-right-radius:35px}.makeover .rleft amp-img{border-top-left-radius:35px;border-bottom-left-radius:35px}.makeover h3{margin-top:0}.makeover a:hover{text-decoration:none;color:#000}.package{overflow:hidden}.packageinfo{position:relative}.package h3{text-align:center;background:#555;border-radius:0 0 10px 10px;color:#fff;padding:10px;font-size:1rem;margin-top:-10px}.package .rounded{border-bottom-left-radius:0;border-bottom-right-radius:0}.package h4{text-align:center;margin-top:24px}.plan-item:hover{opacity:1;transition:none}amp-carousel>div{outline:0}.w3{margin:0 auto}.table.price-table{max-width:900px}.icn-text-circle{width:96px;padding:15px;height:90px;background:#94a8ae;margin:0 auto;box-shadow:0 5px 20px 2px rgba(0,0,0,.1);color:#000;text-align:center;border-radius:50%;transition:all .25s ease 0s}h1 strong.wellness-strong{font-size:25px}.makeover p{margin-bottom:0}.makeover strong{font-weight:600}.hero__content .rleft amp-img{border-top-left-radius:50px;border-bottom-left-radius:50px}.hero__content .rright amp-img{border-top-right-radius:50px;border-bottom-right-radius:50px}footer .content-width{width:100%}.masonry .achievements ul li{max-width:600px}.content-width{width:100%}.fa-gratipay{color:red}.fa-star{color:#fabd02}.fullwidthpic{background:url(/assets/img/2022/01/Trust-Your-Appearance-to-Us.jpg.webp);width:100%;padding:80px;background-size:cover;background-repeat:no-repeat}.fullwidthpic h2,.fullwidthpic h3{color:#fff}.fullwidthpic h2:after{display:none}a.pagination{text-decoration:none;display:inline-block;padding:8px 16px}a.pagination:hover{background-color:#ddd;color:#000}a.previous{background-color:#f1f1f1;color:#000;float:left}a.next{background-color:#04aa6d;color:#fff;float:right}.steps>div.rleft{width:25%;border-top-left-radius:10px;border-bottom-left-radius:10px;padding:30px;background-color:#ddd}.steps>div.rleft>h4{text-align:center}.steps>div.rleft>amp-img{max-width:115px;margin:0 auto;border-radius:75px;border:3px solid #94a8ae;padding:13px}.steps>div.rright{width:75%;border-top-right-radius:10px;border-bottom-right-radius:10px;padding:30px;background-color:#ddd}@media only screen and (max-width:768px){#guiding_step_by_step .medical__content,#guiding_step_by_step_ivf .medical__content{flex-direction:column}.flex-direction-row{flex-direction:row;margin:auto}#why_choose_us .mt40,.flex-direction-col{flex-direction:column}.brick{margin:0 auto}.brick,.brick-content{max-width:680px}}amp-lightbox{z-index:999999}.close{float:right;position:relative;top:-25px;color:#fff;background:transparent;font-size:1.5rem}.close,.close:focus,.close:hover{border:0;outline:0}.modal-dialog{position:absolute;top:20px}.social-bar{display:flex;flex-direction:row;position:fixed;bottom:0;right:0;margin-bottom:0;list-style:none;z-index:999}.social-bar li{padding:16px;border:0}.social-bar li a{font-size:20px;line-height:20px;color:#fff}.social-bar li a:hover{color:#fff;text-decoration:none;cursor:pointer}.social-bar li a i{font-size:24px;line-height:24px}.social-bar li.whatsapp{background:#3ac371}.social-bar li.facebook{background:linear-gradient(0deg,#0078ff 15%,#00c6ff 90%)}.social-bar li.send-enquiry{background:#fb6090}.notice p{font-size:14px;font-style:italic}.play{cursor:pointer}.video{min-width:500px;z-index:9999;background:#000}amp-base-carousel{width:100%}.best div.rleft>amp-img{border-radius:50%;max-width:200px}.best div.rleft,.best div.rright{background-color:transparent}.enq_form{height:430px}@media (max-width:575px){.enq_form{height:680px}}@media (max-width:991px){.best div.rleft,.best div.rright{width:100%}.best .text-secondary,p.less,p.more{text-align:center}.plan-item:not(:first-child){margin-top:20px}.getintouch{min-height:600px}.obesity-form{min-height:3300px}}amp-script .bmi-error{margin-bottom:0}.questions .rleft{padding:20px}.medical__content .bg-grey{padding:50px 70px}.amp-carousel-slide p.text-center{text-align:center}.modal-body input.user-invalid,.modal-body input.valueMissing,.modal-body textarea.user-invalid,.modal-body textarea.valueMissing{border-color:red}.mb20{margin-bottom:10px}a.btn_a,a.btn_a:hover{text-decoration:underline;cursor:pointer;vertical-align:top}form.amp-form-submit-success [submit-success]{color:#3ac371;background-color:transparent;font-weight:700;margin-left:20px}form.amp-form-submit-error [submit-error]{color:red;background-color:transparent;font-weight:700;margin-left:20px}.plan-item p.text-center{text-align:center}.slides{width:100%;height:300px;overflow:hidden;scroll-behavior:smooth;list-style:none;margin:0}.slide-arrow,.slides{display:flex;padding:0}.slide-arrow{position:absolute;top:0;bottom:0;margin:auto;height:4rem;border:0;width:2rem;font-size:3rem;cursor:pointer;opacity:.5;transition:opacity .1s}#slide-arrow-prev{left:0;padding-left:.25rem}#slide-arrow-next{right:0;padding-left:.75rem}.slide{width:100%;height:100%;flex:1 0 100%;position:absolute;opacity:0;z-index:1;-webkit-transition:opacity 1s;-moz-transition:opacity 1s;-o-transition:opacity 1s;transition:opacity 1s}.showing{opacity:1;z-index:2}button.accordion{background-color:#ccc;color:#333;cursor:pointer;padding:18px;width:100%;text-align:left;border:0;outline:0;transition:.4s;font-weight:600}button.accordion:not(:first-child){margin-top:5px}button.accordion:after{content:"\25BC";color:#000;font-weight:700;float:right;margin-left:5px;font-size:14px}button.active:after{content:"\25B2"}.panel{padding:10px 18px;background-color:#fff;display:none;overflow:hidden;border:1px solid #ccc}.blogs{flex-direction:column}.blogs h1{font-size:calc(1.375rem + 1vw)}@media only screen and (min-width:991px){.blogs .medical__content>div:first-child{width:70%;border-right:1px solid #ccc}.blogs .medical__content{align-items:start}.blogs .medical__content>div:last-child{width:30%;padding:20px}.blogs .medical__content>div:last-child h3{display:block;padding:8px 0 20px;font-size:2rem}}@media only screen and (max-width:991px){.blogs .hero__body .hero__content>div{text-align:left}.blogs .medical__content>div:last-child h3{display:block;text-align:center;padding:8px 0 20px;font-size:2rem}.blogs .hero__content .main-banner{margin-bottom:10px}}.blogs .medical__content>div:last-child ul{list-style-type:square}.blogs .medical__content>div:first-child ol li::marker{font-weight:700;font-size:1.2rem}.blogs .medical__content h1{font-style:normal}.blogs .medical__content h3{font-size:calc(1.325rem)}.blogs .hero__content div strong{font-size:1.2rem;font-weight:700}.blogs .bannertext{padding-top:20px}.blogs>article{margin:0 auto;padding:26px 0 10px;border-bottom:2px solid #8fb2cf;max-width:800px}.blogs>article>header{margin-bottom:16px}.blog-published,.blog-title{text-align:center}.blog-title{margin:.5rem 0 1rem}.blog-title a{font-size:2rem}.blog-title:after{content:none}.blog-img{text-align:center}.blog-category{border:1px solid #888;border-radius:10px;padding:4px 8px}.blog-content .read-more{text-align:center}.blog-content .read-more a.btn{padding:6px 12px;margin-bottom:0}.blogs .load-more{width:800px;margin:0 auto;padding:10px;display:flex;flex-direction:row;justify-content:space-between}.blogs .load-more a:first-child,.blogs .load-more a:last-child{padding:6px 12px}ul.no-bullets{list-style-type:none}.bc,ul.breadcrumb{background-color:#eee}ul.breadcrumb{padding:10px;list-style:none;margin-bottom:0}ul.breadcrumb li{display:inline;font-size:18px}ul.breadcrumb li+li:before{padding:2px;color:#000;content:"/\00a0"}ul.breadcrumb li a{color:#0275d8;text-decoration:none}ul.breadcrumb li a:hover{color:#01447e;text-decoration:underline}.search-form .form-control{display:inline-block;max-width:100px}.search-form input[type=submit]{padding:6px 20px;display:inline-block;margin-bottom:0}.topbar .social>ul{align-items:center;height:30px}form.amp-form-submit-success [submit-success]{margin-left:0;margin-top:0}.search-result ul{display:flex;flex-direction:column;width:280px;z-index:99;position:fixed;background-color:#fff;font-size:12px;border:1px solid #dee2e6;padding:5px;height:auto}.search-result ul li{padding:4px 8px;border-bottom:1px solid #dee2e6}.search-result ul li:first-child{text-align:right;border-bottom:none;margin-top:-20px;margin-right:-20px}.search-result ul li:first-child a{padding:4px 8px;background-color:red;color:#fff;cursor:pointer;border-radius:20px}.search-result ul li a{font-size:14px;font-weight:400;color:#212529}.fa{font-family:var(--fa-style-family,"Font Awesome 6 Free");font-weight:var(--fa-style,900)}.fa,.fa-brands,.fa-duotone,.fa-light,.fa-regular,.fa-solid,.fa-thin,.fab,.fad,.fal,.far,.fas,.fat{-moz-osx-font-smoothing:grayscale;-webkit-font-smoothing:antialiased;display:var(--fa-display,inline-block);font-style:normal;font-variant:normal;line-height:1;text-rendering:auto}.fa-angle-down:before{content:"\f107"}.fa-location-dot:before,.fa-map-marker-alt:before{content:"\f3c5"}.fa-star:before{content:"\f005"}.fa-check-circle:before,.fa-circle-check:before{content:"\f058"}.fa-coins:before{content:"\f51e"}.fa-user-doctor:before{content:"\f0f0"}.fa-hand-holding-dollar:before{content:"\f4c0"}.fa-hand-holding-medical:before{content:"\e05c"}.fa-utensils:before{content:"\f2e7"}.fa-hospital:before{content:"\f0f8"}.fa-hotel:before{content:"\f594"}.fa-car:before{content:"\f1b9"}.fa-stethoscope:before{content:"\f0f1"}.fa-handshake:before{content:"\f2b5"}.fa-file-invoice-dollar:before{content:"\f571"}.fa-shirt:before{content:"\f553"}.fa-prescription:before{content:"\f5b1"}.fa-plane:before{content:"\f072"}.fa-map-marker:before{content:"\f041"}.fa-phone:before{content:"\f095"}.fa-hamburger:before{content:"\f805"}.fa-arrow-down:before{content:"\f063"}.fa-arrow-right:before{content:"\f061"}.fa-external-link:before{content:"\f08e"}.fa-user-md:before{content:"\f0f0"}.fa-check:before{content:"\f00c"}.fa-xmark:before{content:"\f00d"}.fa-plus:before{content:"\2b"}.fa-globe:before{content:"\f0ac"}.fa-smile:before{content:"\f118"}.fa-file-invoice:before{content:"\f570"}:host,:root{--fa-font-brands:normal 400 1em/1 "Font Awesome 6 Brands"}@font-face{font-family:Font Awesome\ 6 Brands;font-display:swap;font-style:normal;font-weight:400;font-display:block;src:url(/assets/fonts/fontawesome/webfonts/fa-brands-400.woff2) format("woff2"),url(/assets/fonts/fontawesome/webfonts/fa-brands-400.ttf) format("truetype")}.fa-brands,.fab{font-family:Font Awesome\ 6 Brands;font-weight:400}.fa-facebook:before{content:"\f09a"}.fa-facebook-messenger:before{content:"\f39f"}.fa-google:before{content:"\f1a0"}.fa-gratipay:before{content:"\f184"}.fa-pinterest:before{content:"\f0d2"}.fa-twitter:before{content:"\f099"}.fa-whatsapp:before{content:"\f232"}.fa-youtube:before{content:"\f167"}@font-face{font-family:Font Awesome\ 6 Free;font-style:normal;font-weight:900;font-display:block;src:url(/assets/fonts/fontawesome/webfonts/fa-solid-900.woff2) format("woff2"),url(/assets/fonts/fontawesome/webfonts/fa-solid-900.ttf) format("truetype")}.fa-solid,.fas{font-family:Font Awesome\ 6 Free;font-weight:900}.fa-cc-visa:before{content:"\f1f0"}@media (prefers-color-scheme:dark){h1.bannertext{text-shadow:2px 2px #333}.bg-warning{color:#212529}#sidebar{background:#212529}.sidebar-close,body{color:#f8f9fa}body{background-color:#212529}a{color:#f8f9fa}a:hover{color:#cbd3da}caption{color:#6c757d}hr{border-top:1px solid rgba(222,226,230,.1)}.blockquote-footer{color:#ced4da}pre{background-color:#343a40;border:1px solid #343a40}pre,table{color:#f8f9fa}table td,table th{border-top:1px solid #343a40}table thead th{border-bottom:2px solid #343a40}table tbody+tbody{border-top:2px solid #343a40}.form-control{color:#dee2e6;background:#212529;border:1px solid #6c757d}.form-control::placeholder{color:#ced4da}.form-control:disabled,.form-control[readonly]{background:#343a40}select.form-control{background:#212529 url(https://ampcssframework.com/assets/icons/chevron-down.svg) no-repeat right 1rem center}select.form-control:focus::-ms-value{color:#dee2e6;background:#212529}.form-control-plaintext{color:#f8f9fa}.input-group-text{color:#dee2e6;background:#343a40;border:1px solid #6c757d}.card{background:#212529;border:1px solid #343a40}.card,.card-body{color:#f8f9fa}.card-footer{background:rgba(222,226,230,.03);border-top:1px solid #343a40}.page-link{color:#f8f9fa;background:#212529;border:1px solid #495057}.page-link:hover{color:#cbd3da;background:#343a40;border-color:#495057}.page-item.active .page-link{color:#212529;background:#269e95;border-color:#269e95}.page-item.disabled .page-link{color:#ced4da;background:#212529;border-color:#495057}header.full-width{background:#212529}.mega-menu .main-menu li{border-top:1px solid #343a40}.header .main-menu .hamburger,.header .main-menu .hamburger:after,.header .main-menu .hamburger:before{background:#fff}section.flex:nth-of-type(2n){background:#000}.clients,.green,.masonry .other-social,.mega-menu ul.main-menu a,.plan,.plan-item,.plan .product-features,.price-table tr:nth-child(2n) td,.social.green{background:#333}.mega-menu ul.main-menu li{border-top:1px solid #ddd}.hero__content{color:#fff}amp-accordion section h3{background-color:#333;background:#333;color:#212529}.medical__content{color:#fff}.lightbox div.modal-dialog{background:#000;border:1px solid #fff;border-radius:5px}.modal-form .close{color:#fff;background:#000}.price-table th{color:#000}}@media not all and (max-width:896px){#i-amp-0{display:none}}@media not all and (min-width:897px){#i-amp-1{display:none}}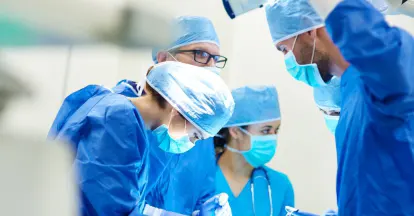 Whipple Surgery Cost in India
Includes
Surgery under GA
Stay at the Hospital
Pre-operative Investigations
Medicines and Consumables at the hospital
Food at the hospital
Airport transfers
IndiCure assistance
Does Not Include
Accommodation outside the hospital
Air tickets
Visa
Stay Required
Stay at the Hospital - 6 to 7 days   
Stay in India - 2 to 3 weeks
The cost quoted above is indicative and should not be taken as the final cost of the surgery. The final cost can be ascertained after the surgeon has evaluated the patient. The cost in Indian Rupees can vary based on exchange rate.
Whipple Surgery Cost in India starts from US $ 7,500 and varies depending on your medical condition and history, technique used for the surgery, surgeon, hospital and the city where you choose to get the procedure done.
Factors that affect Whipple Surgery Cost in India
Surgical Technique

There are different techniques to perform whipple surgery- open, laparoscopic and robotic. Your surgeon would advise the best technique for you depending on your medical history and health condition. The cost varies to a great extent on the technique through which the surgery is performed.

Surgeon's Fees

An important expense when it comes to your whipple surgery in India is going to be your surgeon's fees. IndiCure recommends highly experienced, skilled, board-certified surgeons who are capable of delivering successful surgeries. Although the charges may vary depending on the experience of the surgeon, you can be assured that you are in safe and skilled hands when you choose cancer treatment in India with IndiCure.

Surgical Facility

Having your whipple surgery done in an accredited surgical facility by skilled and qualified medical staff is a critical factor. Moreover, the geographical location of this facility in India also affects the quote. But, IndiCure provides you with a projected estimate that will be all inclusive and affordable.

Pre and Post Treatment Expenses

The pre-surgical/treatment expenses are associated with the stage of the cancer and medical condition of the patient and thus the number and type of investigations and treatment required. Post-treatment expenses may include prescription medications and follow-up consultations.
We at IndiCure, understand that you travel with a budget in mind and do not like to be greeted by surprises after arrival in India. We thus club all these expenses and give you the package cost that is inclusive and affordable at the same time.
Your case manager shall give you an estimated cost of your surgery after discussing your medical reports with the surgeon. The final cost, however, shall be confirmed after your consultation with the surgeon.
Our services are FREE for our patients.
In fact, we have Special Negotiated Rates with the Hospitals and you can avail Discounted Rates when you choose to Travel with IndiCure.
Making Medical Travel to India Affordable & Hasslefree for 10+ Years
IndiCure Services
We Help you Choose the Right Treatment, Surgeon & Hospital

We Arrange Video/Telephonic Consultation with the Surgeon

We Assist you with Visa & Accommodation

We Receive you at the Airport

We Assist you at Hospital & Provide Post Operative Support
Best Gastroenterologists in India
Best Gastroenterology Hospitals in India
Indraprastha Apollo Hospital
New Delhi
Indraprastha Apollo Hospitals, New Delhi is a state of the art multi speciality tertiary-care hospital situated in the most posh area of South Delhi. Considered to be the flagship hospital of Apollo group, Indraprastha Apollo Hospital is one of the important landmarks not only in Delhi, but in the world map because of its popularity among the medical tourists.
Global Hospital
Mumbai
Gleneagles Global hospital in Parel, Mumbai is a 450 bedded multi super-specialty tertiary care hospital housed on 17 floors. It is the latest addition to the geographical footprints of the Gleneagles group in India. The unique feature of the hospital is separate Intensive Care Units for separate specialties viz Post Transplant ICU, Medical ICU, Cardiac ICU, Surgical ICU, Renal ICU.
Whipple Surgery
Whipple procedure, also known as a pancreaticoduodenectomy, is a complex operation to remove the head of the pancreas, the first part of the small intestine (duodenum), the gallbladder and the bile duct.
The Whipple procedure is used to treat tumors and other disorders of the pancreas, intestine and bile duct. It is the most often used surgery to treat pancreatic cancer that's confined to the head of the pancreas. After performing the Whipple procedure, your surgeon reconnects the remaining organs to allow you to digest food normally after surgery.
A Whipple procedure may be a treatment option for people whose pancreas, duodenum or bile duct is affected by cancer or other disorder. The pancreas is a vital organ that lies in the upper abdomen, behind your stomach. It works closely with the liver and ducts that carry bile. The pancreas releases (secretes) enzymes that help you digest food, especially fats and protein. The pancreas also secretes hormones that help manage your blood sugar.
The goal of doing a Whipple procedure for cancer is to remove the tumor and prevent it from growing and spreading to other organs. This is the only treatment that can lead to prolonged survival and cure for most of these tumors.
The Whipple surgical procedure can be performed in three different ways.
Open Surgery – An open surgery is performed by the surgeon making an incision in the abdomen to access the pancreas. Open surgery is the most commonly performed and most extensively studied version of Whipple surgery.
Laparoscopic Surgery – Laparoscopic surgery is a minimally invasive version of the Whipple procedure. A small incision is made in the abdomen and special instruments are inserted. These small instruments include a camera that will send videos to a monitor to guide the surgeon during the procedure.
Robotic Surgery – Robotic surgery is a minimally invasive surgery during which surgical tools, attached to a robot, are inserted into small incisions in the abdomen. The surgeon uses video to observe the organs and controls the robotic arms from a console. The benefit of this form of surgery is that the small robotic arms can access areas and make small adjustments that are not possible with human hands.
While the minimally invasive surgical options come with less risk of blood loss and infection and a quicker recovery time there are also some drawbacks.
Laparoscopic and robotic surgeries both take longer to perform than an open surgery which is harder on the body. There is also the risk that there will be complications during a minimally invasive procedure that require the surgeon to switch to open surgery to finish the procedure.
When is Whipple Surgery needed?
Your doctor may recommend you have a Whipple procedure to treat:
Pancreatic cancer
Pancreatic cysts
Pancreatic tumors
Pancreatitis
Ampullary cancer
Bile duct cancer
Neuroendocrine tumors
Small bowel cancer
Trauma to the pancreas or small intestine
Other tumors or disorders involving the pancreas, duodenum or bile ducts
Questions to Ask
We at IndiCure completely understand your concerns and it is always our endeavor to provide the best outcome for every patient. Following is the list of questions you must ask before you embark on your journey for whipple surgery in India.
Is it time for whipple surgery?
Is the oncologist board certified?
How experienced is the Surgeon?
Which language does the surgeon speak?
Is the treatment done in a well-equipped facility?
What cancer treatment option is recommended for me?
What about the risks involved?
Does the surgeon use a certified anesthetist?
How long will the recovery period be?
Preparation for the Surgery
Prepare to answer questions about your:
Medical history and exams
Previous surgeries
Current medication review
History of smoking, drugs, or alcohol
How is Whipple Surgery done?
Step 1
The surgeon makes an incision in your abdomen to access your internal organs. The location and size of your incision varies according to your surgeon's approach and your particular situation.
Step 2
For a Whipple procedure, the head of the pancreas, the beginning of the small intestine (duodenum), the gallbladder and the bile duct are removed.
In certain situations, the Whipple procedure may also involve removing a portion of the stomach or the nearby lymph nodes. Other types of pancreatic operations also may be performed, depending on your situation.
Step 3
Your surgeon then reconnects the remaining parts of your pancreas, stomach and intestines to allow you to digest food normally.
What Results can I Expect from Whipple Surgery?
Your chances of long-term survival after a Whipple procedure depend on your particular situation. For most tumors and cancers of the pancreas, the Whipple procedure is the only known cure.
What is the Recovery after Whipple Surgery like?
After discharge from the hospital, most people can return directly home to continue recovery. Some people are asked to stay nearby for several days for monitoring and follow-up visits. Older adults and people with significant health concerns may require a temporary stay in a skilled rehabilitation facility. Talk to your surgeon and team if you are concerned about your home recovery.
Most people are able to return to their usual activities four to six weeks after surgery. How long it takes you to recover may depend on your physical condition before your surgery and the complexity of your operation.
Frequently Asked Questions
The pancreas is a vital organ that is located in the belly. It has a fish-like form to it. The head is the widest section on the right. The thin end is referred to as the tail, while the intermediate piece is referred to as the neck or body.
The pancreas produces hormones, aids digestion, and regulates blood sugar levels.
During the Whipple procedure, a GI surgeon trained to perform such procedures is assisted by a team of nurses, anesthesiologists, and anesthetists.
The Whipple technique is frequently performed open, despite the fact that laparoscopic surgery is suitable for many purposes.
The Whipple surgery is a lengthy process that takes anything from 4 to 12 hours to complete.
With pancreatic cancer, Whipple surgery improves your odds of long-term survival. Unfortunately, only a small percentage of people survive pancreatic cancer. Only approximately 8.5 percent of pancreatic cancer patients survive five years. Your chances increase to 25% if you get the Whipple procedure.
The Whipple procedure is a major operation. It will take some time to recover from the surgery.
After your Whipple procedure, you'll be in pain for a while. Your medical team will manage your pain and keep an eye out for signs of infection or other complications during your stay in the hospital. For a few days, you'll be on a clear, liquid diet until your healthcare specialists determine that you're ready to start eating solid foods. You would stay at the hospital under medical supervision for around 7-8 days after the surgery and would need to stay for around 2-3 weeks in India before you can go back.
When it comes to pancreatic cancer, the Whipple surgery is frequently the best option for a cure.The success or the cure rates, on the other hand, are influenced by the location and stage of your tumor, as well as other personal characteristics.
Your surgeon is the best person to answer this question after he has analyzed your health and medical reports if a Whipple treatment is likely to cure your pancreatic cancer.
One-third of those who have the Whipple surgery experience problems, which include: Diabetes, which can be on a temporary or permanent basis, fistulas, bleeding, infection, difficulty in digesting some foods, loss of weight, changes in bowel habits etc.
In the previous few decades, the Whipple procedure's survival rate has greatly improved. Thirty years ago, between 5% and 15% of persons who underwent the Whipple procedure died as a result of complications. Currently, the mortality rate ranges from 1% to 3%.
You'll spend roughly a week in the hospital after surgery to heal. Your care team will monitor your pain levels and keep an eye out for issues during your hospital stay.
It's a serious operation, and recovery will be lengthy. You should be able to resume your normal activities in around 4-6 weeks if there are no issues.
You'll be on a clear, liquid diet for the first few days after the procedure. Your surgeon will advise you when you should start eating solid foods. For a few days, you'll want to eat soft, easy-to-digest foods. You would be given a detailed diet plan by the dietitian in consultation with your surgeon.
Your surgeon will prescribe drugs to help you manage your pain after the Whipple surgery. Medications to prevent blood clots in your legs may also be prescribed.
The Whipple technique is a difficult procedure that carries a high risk of serious consequences. The procedure and associated consequences require a great deal of skill and experience.
The Whipple technique is, without a doubt, a difficult and painful process. This is owing to the size of the organs being removed or moved, as well as the proximity of the pancreas to nerves exiting the spine at the back of the abdomen during the procedure.
After a Whipple procedure, the five-year survival rate is around 20% to 25%.
Whipple surgery is a complex procedure that frequently results in significant modifications to the digestive tract. This can have major long-term consequences, such as abdominal pain, weight loss, digestive issues, and persistent weariness.
Following a Whipple treatment, you might expect to lose 5-10% of your body weight.
Patient Testimonials
Thank you IndiCure for arranging my trip. Everything went so smoothly, and as you had told. No surprises whatsoever on reaching India. Everyone at the hospital and in your team was extremely professional.

I recommend IndiCure to anyone looking for treatment in India.

Carlieda Kinage,Texas, USA

Procedure: Nissen Fundoplication

I was fed up because of acid burns and was on the verge of depression, but thank you IndiCure. Now I am much better, thanks for helping me feel better. You connected me to a wonderful doctor, who could fix my problem properly, which I had been struggling with for so many years.

Dr. Ruchika was very kind and helpful. The nurses at the hospital were very caring and professional. Thank you again IndiCure team, no words can describe my gratitude!

Janet Williams,Etiopia

Procedure: GERD Surgery

Professional, Helpful, Kind, Caring, Friendly are the words that come to my mind when I think of IndiCure. All I can say is thanks for helping me with my hemorrhoids surgery. I feel so much better now.

Thank you!

Michelle Valu,South Wales, Australia

I am so happy that I chose IndiCure for my medical trip overseas. They helped me with all my questions, idiosyncrasies, requirements and whatever I wanted. They exceeded all my expectations of customer care. All I can say is choose IndiCure when you are looking for treatment in India. You will not have to worry about anything.

Mouna Mirghani,Michigan, USA

Procedure: Liver Resection
Plan Your trip Now
Travelling for Medical reasons may be challenging. With our experience of over a decade and working with the best surgeons in India, we help make the journey easier and safer for you. We will guide you at every step of the way and make end to end arrangements for your surgery, travel and stay.
Jade Mcivor recommends
IndiCure Health Tours.
Nov 29, 2019

This company and everyone involved were professional, exceptional, kind and caring beyond my expectations.
I solo traveled to Mumbai and felt safe and welcome Hands down I would recommend medical tourism through Indicure!!
Mike & Alex Dos Santos
1 review
a year ago

Both of us were very pleased with the professional care provided to us from the first email to enquiry to the moment we stepped foot in India. We have never received such wonderful hospitality and always attending to our needs. We would both certainly recommend Indicure for any treatments and/or surgeries. We have been utterly amazed at what India has to offer and will definitely visit again.
Joyce Tengie reviewed
IndiCure Health Tours.
Apr 20 at 12.35PM

Experience and turn around was great. I wouldn't mind doing business with them again.
Lili George, USA

"One thing that stood out for me, as long as the hospital and the service in the US as compared to the hospital here, working with IndiCure, was that the service was amazing!"
Kim Pepi Richards reviewed
IndiCure Health Tours.
Apr 14, 2017

Thank you so much Indicure and dr. ruchika, for the support and care revived while on our journey of weight loss through the bariatric surgery. We feel so blessed to have meet a caring team, inicure have changed our lives for ever. The planning from the beginning to the end was of high quality and all question asked where explained as well as the procedure.
Fondest memories of India will always hold a special part of my heart.
George Hellar Local Guide. 3 reviews. 2 photos

a year ago
Indicure recommended for speciality health and medical solutions. They are experienced and know the healthy industry very well. They have a rich database of medical practitioners to solve even those health problems thought very difficulty. I used Indicure and easily solved my medical needs from referred highly qualified and experienced medical professionals.
Bec Morgan reviewed
IndiCure Health Tours.
Oct 1, 2018

My son had the gastric sleeve in Delhi last September 2017. A year later my son is a different young man. Our reason for traveling from Australia, was his age being 14. You saved my sons life and I will be forever grateful for that, the care and service was immaculate. yes it can be a culture shock, in your another country. But it not any less of what we would have received here.
Thank you
Ruth McHelm
1 review
39weeks ago

Dr. Ruchika in India delivered efficient and professional service from the outset, matching up my weight and health concerns with the most amazing surgeon at the Apollo Spectra hospital in New Delhi, who made good all the promises that had been made, and MORE. All arrangements were executed seamlessly. Very glad I found them and will certainly be using them again, should the need arise.
Steve Gofast recommends
IndiCure Health Tours.
May 21, 2019

The IndiCure folks (Jagruti) hooked me up with THE BEST doctors for my heart issues. Period. The Physicians were thorough, professional, fast, proficient and affordable. Dealing with Indicure was super easy, super fast and a very pleasant experience. I HIGHLY recommend this process for those with no insurance or those who cannot afford the 20% co-pay for expensive procedures. Check the cost against prices in the USA folks.
This is Why Hundreds of Patients from Across the World Trust IndiCure
Pioneers of Medical Tourism in India
Awarded as "Most Trusted Medical Tourism Brand"
10+ years of Delighting Medical Tourists
Panel of Best Hospitals and Doctors in India
Personalized Care and Attention
Dedicated Case Managers
Highly Discounted and Transparent Prices
All Inclusive Packages
No Language Barriers
Complete Hand holding
Visa Assistance
Wide Range of Accommodation Options
The content on the website (www.indicure.com) is intended to be general information and is provided only as a service. It is not medical advice and should not be taken as medical advice. It should not be used to diagnose or treat a health condition and is in no way meant to be a substitute for professional medical care.
All photographs on our website of before and after results are examples only, and do not constitute an implied or any other kind of certainty for the result of surgery. You are advised to see a surgeon in-person to assess what surgery may or may not accomplish for you.
It's also important to keep your expectations realistic and to understand that all surgical procedures carry risks and should never be taken lightly.