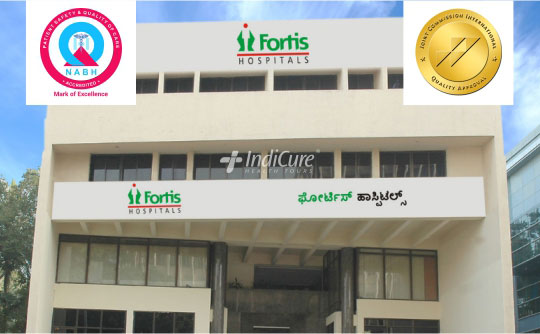 Fortis Hospital, Cunningham Road, Bangalore
Bangalore
Multi-Superspeciality
Established In : 1990
Beds : 150
Accreditation : NABH, NABL
The Fortis Hospital, Bangalore (Cunningham Road) is a large medical institution headquartered in Bangalore, Karnataka, founded in the year 1990.
Fortis Hospital on Cunningham Road has established itself as one of the state's and country's most prestigious medical institutions. Without a doubt, this hospital has solidified its status as one of the best-equipped super-specialty private hospitals in the country over the last 25 years.
The hospital has a capacity of 150 beds and is known for being one of the best in cardiac treatment and diagnosis. The hospital is known for its interventional cardiology and cardiac surgery centres of excellence.
Urology, orthopedics, digestive care, emergency care, and critical care are among the hospital's sophisticated super-specialized services. The hospital has modern navigation, surgical, and monitoring systems, as well as state-of-the-art central sterile goods supply (CSSD) systems. The hospital conducts internal audits every six months to assess the efficiency of the quality management system.