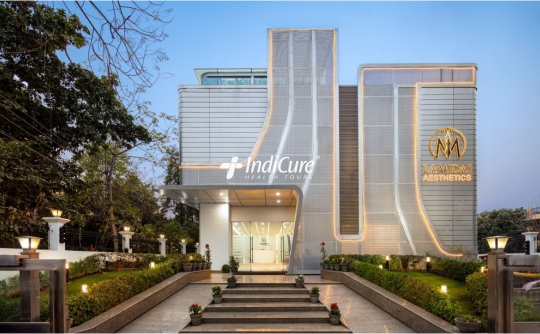 La Midas, Gurgaon
Gurgaon
Multi-Speciality
Established In : 2021
Accreditation : NABH, NABL
La Midas, Gurgaon is a renowned and cutting-edge medical, aesthetic, and cosmetic treatment centre. In June 2021, a multi-specialty cosmetic centre was established to give quality services that meet worldwide standards. La Midas in Gurgaon is the right blend of surgical, non-surgical, and innovative technology to provide the best in aesthetic treatments.
The 24,000-square-foot single-story cosmetic centre includes consulting and counseling rooms.
Cosmetic surgery, cosmetology, nutrition management, dermatology, acupuncture, Ayurveda, naturopathy, PT, obstetrics & gynecology, PCO, pathology, radiography, urology, wellness, endocrinology, hair transplant, IV therapy, IVF, and a menopausal clinic are all available at the treatment centre. Miami Diamond DermalInfusion, Insta Glow Booster, La Midas Miracle Infusion, and Forever Young Therapy are some of the most popular procedures.