") no-repeat}.text-left{text-align:left}.text-left h3{font-size:1.2rem;font-weight:600}p.less,p.more{clear:both;text-align:right}p.less a,p.more a{text-decoration:underline;color:#8fb2cf}ul li ul{padding-left:2rem}.pl20{padding-left:20px}.show{display:block}.hide{display:none}.container h2.text-center{width:100%;margin-bottom:20px}section{padding:20px 0}section.flex:nth-of-type(2n){background:#f7f7f7}.clients{background:#fff}.call_me{background-color:#8fb2cf;background-image:linear-gradient(to top right,#8fb2cf,#fff)}.lightbox .video{border:1px solid #efefef;padding:2px}.medical__content.best .rleft img{border-radius:16px}.bottom-button{display:flex;flex-direction:column}.bottom-button p.mt20{flex-grow:1}.bottom-button button{margin:0 auto 20px}.rleft40{width:40%}.rleft60{width:60%}.rright40{width:40%}.rright60{width:60%}.rleft amp-img,.rright amp-img{width:100%;height:100%}.best .rleft amp-img,.best .rright amp-img{height:auto}amp-carousel img{object-fit:contain}img{width:100%;height:auto}p.strong{font-weight:700}.best-h1{font-size:32px}::-webkit-scrollbar{display:block;background-color:#eee;width:16px}::-webkit-scrollbar-thumb{background:#999;height:60px}.star-section{display:flex;justify-content:center;margin-bottom:40px}.star-rating-number{background:#fabd02;font-size:28px;color:#fff;padding:8px 12px;border-radius:50%;width:60px;height:60px;z-index:9;font-weight:600;display:inline-block}.star-rating,.star-rating-number{transform:translate(20px,30px) rotate(-3deg)}.star-rating{color:#fabd02;display:inline-flex;font-size:24px;background:#7b9baa;padding:10px 20px;border-radius:10px;margin-left:-20px;height:44px;line-height:1em}.star-rating i{margin:2px 10px}.btn--white{background:#fff;color:#8fb2cf;border:2px solid #fff}.hero__content h2:after{content:none}.procedures{column-gap:20px}.medical__content .bg-grey{min-height:100%}.lightbox{background:rgba(0,0,0,.8);width:100%;height:100%;position:absolute;display:flex;align-items:center;justify-content:center;overflow:auto;z-index:99999}.lightbox h1{color:#fff}.lightbox div.modal-dialog{background:#fff;padding:20px;width:50%;min-width:320px}.enquiry-form{min-height:100%}.lightbox .vc_custom_heading{font-size:1.5rem;font-weight:600}.close:after{content:"X"}.modal-form .close{float:right;font-size:1.5rem;z-index:1;color:#000;transition:all .15s ease-out;border:0;background:#fff}.modal-form .close:focus{border:0}form.amp-form-submit-error [submit-error],form.amp-form-submit-success [submit-success]{margin-top:16px}form.amp-form-submit-success [submit-success]{color:#fff;background-color:grey}form.amp-form-submit-error [submit-error]{display:inline}form.amp-form-submit-success.hide-inputs>input{display:none}.masonry .other-social{background:#edf5ff}.price-table{table-layout:fixed;word-wrap:break-word}:root{color-scheme:light dark;--blue:#0084b4;--indigo:#6610f2;--purple:#6f42c1;--pink:#e83e8c;--red:#dc3545;--orange:#fd7e14;--yellow:beige;--green:#269e95;--teal:#20c997;--cyan:#17a2b8;--white:#fff;--gray:#6c757d;--gray-dark:#212529;--primary:#0084b4;--secondary:#6c757d;--success:#269e95;--info:#17a2b8;--warning:beige;--danger:#dc3545;--light:#212529;--dark:#212529;--breakpoint-xs:0;--breakpoint-sm:576px;--breakpoint-md:768px;--breakpoint-lg:992px;--breakpoint-xl:1200px;--font-family-sans-serif:"Source Sans Pro",sans-serif;--font-family-monospace:SFMono-Regular,Menlo,Monaco,Consolas,"Liberation Mono","Courier New",monospace}.sidebar-close{background:transparent}*,:after,:before{box-sizing:border-box}html{font-family:sans-serif;line-height:1.15;-webkit-text-size-adjust:100%;-webkit-tap-highlight-color:rgba(0,0,0,0)}article,aside,figcaption,figure,footer,header,hgroup,main,nav,section{display:block}body{margin:0;font-family:Source Sans Pro,sans-serif;font-weight:400;line-height:1.5;text-align:left;font-size:1rem}@media (prefers-color-scheme:light){body{background-color:#fff}a,body{color:#212529}caption{color:#6c757d}hr{border-top:1px solid rgba(0,0,0,.1)}.blockquote-footer{color:#6c757d}pre{background-color:#e9ecef;border:1px solid #dee2e6}pre,table{color:#212529}table td,table th{border-top:1px solid #dee2e6}table thead th{border-bottom:2px solid #dee2e6}table tbody+tbody{border-top:2px solid #dee2e6}.form-control{color:#495057;background:#fff;border:1px solid #ced4da}.form-control::placeholder{color:#6c757d}.form-control:disabled,.form-control[readonly]{background:#e9ecef}select.form-control{background:#fff url(https://ampcssframework.com/assets/icons/chevron-down.svg) no-repeat right 1rem center}select.form-control:focus::-ms-value{color:#495057;background:#fff}.form-control-plaintext{color:#212529}.input-group-text{color:#495057;background:#e9ecef;border:1px solid #ced4da}.card{background:#fff;border:1px solid #dee2e6}.card,.card-body{color:#212529}.card-footer{background:rgba(0,0,0,.03);border-top:1px solid #dee2e6}.page-link{color:#212529;background:#fff;border:1px solid #dee2e6}.page-link:hover{color:#000;background:#e9ecef;border-color:#dee2e6}.page-item.active .page-link{color:#fff;background:#269e95;border-color:#269e95}.page-item.disabled .page-link{color:#6c757d;background:#fff;border-color:#dee2e6}header.full-width{background:#fff}.mega-menu .main-menu li{border-top:1px solid #dee2e6}.header .main-menu .hamburger,.header .main-menu .hamburger:after,.header .main-menu .hamburger:before,footer{background:#fff}footer{color:#787878}}[tabindex="-1"]:focus:not(:focus-visible){outline:0}hr{box-sizing:content-box;height:0;overflow:visible}h1,h2,h3,h4,h5,h6{margin:1rem 0}p{margin-top:0;margin-bottom:1rem}abbr[data-original-title],abbr[title]{text-decoration:underline;text-decoration:underline dotted;border-bottom:0;text-decoration-skip-ink:none;cursor:help}address{font-style:normal;line-height:inherit}address,dl,ol,ul{margin-bottom:1rem}dl,ol,ul{margin-top:0}ol ol,ol ul,ul ol,ul ul{margin-bottom:0}dt{font-weight:700}dd{margin-bottom:.5rem;margin-left:0}blockquote{margin:0 0 1rem}b,strong{font-weight:700}small{font-size:80%}sub,sup{position:relative;line-height:0;vertical-align:baseline;font-size:75%}sub{bottom:-.25em}sup{top:-.5em}a{text-decoration:none;background:transparent}a:hover{text-decoration:underline}a:not([href]),a:not([href]):hover{color:inherit;text-decoration:none}code,kbd,pre,samp{font-family:SFMono-Regular,Menlo,Monaco,Consolas,Liberation Mono,Courier New,monospace;font-size:1em}pre{margin-top:0;margin-bottom:1rem;overflow:auto}figure{margin:0 0 1rem}img{border-style:none}img,svg{vertical-align:middle}svg{overflow:hidden}table{border-collapse:collapse}caption{padding-top:.75rem;padding-bottom:.75rem;text-align:left;caption-side:bottom}th{text-align:inherit}label{display:inline-block;margin-bottom:.5rem}button,input,optgroup,select,textarea{margin:0;font-family:inherit;line-height:inherit;font-size:inherit}.modal-body input[type=text],.modal-body select,.modal-body textarea,input[type=email],input[type=number],input[type=password]{padding:8px;border:1px solid #999;margin-bottom:10px;width:100%;border-radius:4px}button,input{overflow:visible}button,select{text-transform:none}select{word-wrap:normal}[type=button],[type=reset],[type=submit],button{-webkit-appearance:button}[type=button]:not(:disabled),[type=reset]:not(:disabled),[type=submit]:not(:disabled),button:not(:disabled){cursor:pointer}[type=button]::-moz-focus-inner,[type=reset]::-moz-focus-inner,[type=submit]::-moz-focus-inner,button::-moz-focus-inner{padding:0;border-style:none}input[type=checkbox],input[type=radio]{box-sizing:border-box;padding:0}input[type=date],input[type=datetime-local],input[type=month],input[type=time]{-webkit-appearance:listbox}textarea{overflow:auto;resize:vertical}[type=number]::-webkit-inner-spin-button,[type=number]::-webkit-outer-spin-button{height:auto}[type=search]{outline-offset:-2px;-webkit-appearance:none}[type=search]::-webkit-search-decoration{-webkit-appearance:none}::-webkit-file-upload-button{font:inherit;-webkit-appearance:button}output{display:inline-block}summary{display:list-item;cursor:pointer}[hidden],template{display:none}.h1,.h2,.h3,.h4,.h5,.h6,h1,h2,h3,h4,h5,h6{margin-bottom:.5rem;font-weight:600;line-height:1.2}.h1,h1{font-size:3rem}.h2,h2{font-size:2rem}.h3,h3{font-size:1.2rem}.h4,h4{font-size:1.15rem}.h5,.h6,h5,h6{font-size:1rem}.h1,h1{font-size:calc(1.375rem + 1.5vw)}@media (max-width:768px){.h2,h2{font-size:calc(1.325rem + .9vw)}.h3,h3{font-size:calc(1rem + .6vw)}.h4,h4{font-size:calc(1rem + .2vw)}}.lead{font-weight:400;font-size:1.25rem}hr{margin-top:1rem;border:0}.blockquote,hr{margin-bottom:1rem}.blockquote{padding-left:1rem;border-left:5px solid #269e95;font-size:1rem}.blockquote i{float:right;font-style:italic;font-size:.875rem}.blockquote-footer{display:block;font-size:80%}amp-img,img{border:0}amp-img[class^=-amp],amp-img[class^=i-amp]{height:auto;max-width:100%}code{font-size:.875rem;color:#e83e8c;word-wrap:break-word}a>code{color:inherit}kbd{padding:.2rem .4rem;font-size:.875rem;color:#212529;background:#dee2e6;border-radius:.2rem}kbd kbd{padding:0;font-size:100%;font-weight:700}pre{display:block;padding:1rem;font-size:.875rem}pre code{font-family:SFMono-Regular,Menlo,Monaco,Consolas,Liberation Mono,Courier New,monospace;color:inherit;word-break:normal;text-indent:5em;font-size:75%}.container{width:100%;padding-right:15px;padding-left:15px;margin-right:auto;margin-left:auto}@media (min-width:1200px){.container{max-width:1140px}}.container-fluid,.container-lg,.container-md,.container-sm,.container-xl{width:100%;padding-right:15px;padding-left:15px;margin-right:auto;margin-left:auto}.row{display:flex;flex-wrap:wrap;margin-right:-15px;margin-left:-15px}.col,.col-1,.col-2,.col-3,.col-4,.col-5,.col-6,.col-7,.col-8,.col-9,.col-10,.col-11,.col-12,.col-auto,.col-lg,.col-lg-1,.col-lg-2,.col-lg-3,.col-lg-4,.col-lg-5,.col-lg-6,.col-lg-7,.col-lg-8,.col-lg-9,.col-lg-10,.col-lg-11,.col-lg-12,.col-lg-auto,.col-md,.col-md-1,.col-md-2,.col-md-3,.col-md-4,.col-md-5,.col-md-6,.col-md-7,.col-md-8,.col-md-9,.col-md-10,.col-md-11,.col-md-12,.col-md-auto,.col-sm,.col-sm-1,.col-sm-2,.col-sm-3,.col-sm-4,.col-sm-5,.col-sm-6,.col-sm-7,.col-sm-8,.col-sm-9,.col-sm-10,.col-sm-11,.col-sm-12,.col-sm-auto,.col-xl,.col-xl-1,.col-xl-2,.col-xl-3,.col-xl-4,.col-xl-5,.col-xl-6,.col-xl-7,.col-xl-8,.col-xl-9,.col-xl-10,.col-xl-11,.col-xl-12,.col-xl-auto{position:relative;width:100%;padding-right:15px;padding-left:15px}.col{flex-basis:0;flex-grow:1;max-width:100%}.col-1{flex:0 0 8.33333%;max-width:8.33333%}.col-2{flex:0 0 16.66667%;max-width:16.66667%}.col-3{flex:0 0 25%;max-width:25%}.col-4{flex:0 0 33.33333%;max-width:33.33333%}.col-5{flex:0 0 41.66667%;max-width:41.66667%}.col-6{flex:0 0 50%;max-width:50%}.col-7{flex:0 0 58.33333%;max-width:58.33333%}.col-8{flex:0 0 66.66667%;max-width:66.66667%}.col-9{flex:0 0 75%;max-width:75%}.col-10{flex:0 0 83.33333%;max-width:83.33333%}.col-11{flex:0 0 91.66667%;max-width:91.66667%}.col-12{flex:0 0 100%;max-width:100%}@media (min-width:576px){.col-sm{flex-basis:0;flex-grow:1;max-width:100%}.col-sm-1{flex:0 0 8.33333%;max-width:8.33333%}.col-sm-2{flex:0 0 16.66667%;max-width:16.66667%}.col-sm-3{flex:0 0 25%;max-width:25%}.col-sm-4{flex:0 0 33.33333%;max-width:33.33333%}.col-sm-5{flex:0 0 41.66667%;max-width:41.66667%}.col-sm-6{flex:0 0 50%;max-width:50%}.col-sm-7{flex:0 0 58.33333%;max-width:58.33333%}.col-sm-8{flex:0 0 66.66667%;max-width:66.66667%}.col-sm-9{flex:0 0 75%;max-width:75%}.col-sm-10{flex:0 0 83.33333%;max-width:83.33333%}.col-sm-11{flex:0 0 91.66667%;max-width:91.66667%}.col-sm-12{flex:0 0 100%;max-width:100%}}@media (min-width:768px){.col-md{flex-basis:0;flex-grow:1;max-width:100%}.col-md-1{flex:0 0 8.33333%;max-width:8.33333%}.col-md-2{flex:0 0 16.66667%;max-width:16.66667%}.col-md-3{flex:0 0 25%;max-width:25%}.col-md-4{flex:0 0 33.33333%;max-width:33.33333%}.col-md-5{flex:0 0 41.66667%;max-width:41.66667%}.col-md-6{flex:0 0 50%;max-width:50%}.col-md-7{flex:0 0 58.33333%;max-width:58.33333%}.col-md-8{flex:0 0 66.66667%;max-width:66.66667%}.col-md-9{flex:0 0 75%;max-width:75%}.col-md-10{flex:0 0 83.33333%;max-width:83.33333%}.col-md-11{flex:0 0 91.66667%;max-width:91.66667%}.col-md-12{flex:0 0 100%;max-width:100%}}@media (min-width:992px){.col-lg{flex-basis:0;flex-grow:1;max-width:100%}.col-lg-1{flex:0 0 8.33333%;max-width:8.33333%}.col-lg-2{flex:0 0 16.66667%;max-width:16.66667%}.col-lg-3{flex:0 0 25%;max-width:25%}.col-lg-4{flex:0 0 33.33333%;max-width:33.33333%}.col-lg-5{flex:0 0 41.66667%;max-width:41.66667%}.col-lg-6{flex:0 0 50%;max-width:50%}.col-lg-7{flex:0 0 58.33333%;max-width:58.33333%}.col-lg-8{flex:0 0 66.66667%;max-width:66.66667%}.col-lg-9{flex:0 0 75%;max-width:75%}.col-lg-10{flex:0 0 83.33333%;max-width:83.33333%}.col-lg-11{flex:0 0 91.66667%;max-width:91.66667%}.col-lg-12{flex:0 0 100%;max-width:100%}}@media (min-width:1200px){.col-xl{flex-basis:0;flex-grow:1;max-width:100%}.col-xl-1{flex:0 0 8.33333%;max-width:8.33333%}.col-xl-2{flex:0 0 16.66667%;max-width:16.66667%}.col-xl-3{flex:0 0 25%;max-width:25%}.col-xl-4{flex:0 0 33.33333%;max-width:33.33333%}.col-xl-5{flex:0 0 41.66667%;max-width:41.66667%}.col-xl-6{flex:0 0 50%;max-width:50%}.col-xl-7{flex:0 0 58.33333%;max-width:58.33333%}.col-xl-8{flex:0 0 66.66667%;max-width:66.66667%}.col-xl-9{flex:0 0 75%;max-width:75%}.col-xl-10{flex:0 0 83.33333%;max-width:83.33333%}.col-xl-11{flex:0 0 91.66667%;max-width:91.66667%}.col-xl-12{flex:0 0 100%;max-width:100%}}table{width:100%;margin-bottom:1rem}table td,table th{padding:.75rem;vertical-align:top}table thead th{vertical-align:bottom}.form-control{display:block;width:100%;height:calc(1.5em + .75rem + 2px);padding:.375rem .75rem;font-weight:400;line-height:1.5;background-clip:padding-box;appearance:none;font-size:1rem;border-radius:.25rem}.form-control::-ms-expand{background:transparent;border:0}.form-control:-moz-focusring{color:transparent;text-shadow:0 0 0 #495057}.form-control:focus{color:#495057;background:#fff;border-color:#35c9ff;outline:0;box-shadow:0 0 0 .2rem rgba(0,132,180,.25)}.form-control::placeholder{opacity:1}.form-control:disabled,.form-control[readonly]{opacity:1}select.form-control{background-size:.5rem}.form-control-file,.form-control-range{display:block;width:100%}.col-form-label{padding-top:calc(.375rem + 1px);padding-bottom:calc(.375rem + 1px);margin-bottom:0;line-height:1.5;font-size:inherit}.form-control-plaintext{display:block;width:100%;padding:.375rem 0;margin-bottom:0;line-height:1.5;background:transparent;border:solid transparent;border-width:1px 0;font-size:1rem}select.form-control[multiple],select.form-control[size],textarea.form-control{height:auto}.form-group{margin-bottom:1rem}.form-text{display:block;margin-top:.25rem}.form-row{display:flex;flex-wrap:wrap;margin-right:-5px;margin-left:-5px}.form-row>.col,.form-row>[class*=col-]{padding-right:5px;padding-left:5px}.valid-feedback{display:none;width:100%;margin-top:.25rem;font-size:80%;color:#269e95}.is-valid~.valid-feedback,.was-validated :valid~.valid-feedback{display:block}.form-control.is-valid,.was-validated .form-control:valid{border-color:#269e95}.form-control.is-valid:focus,.was-validated .form-control:valid:focus{border-color:#269e95;box-shadow:0 0 0 .2rem rgba(40,167,69,.25)}.form-check-input.is-valid~.form-check-label,.was-validated .form-check-input:valid~.form-check-label{color:#269e95}.form-check-input.is-valid~.valid-feedback,.was-validated .form-check-input:valid~.valid-feedback{display:block}.invalid-feedback{display:none;width:100%;margin-top:.25rem;font-size:80%;color:#dc3545}.is-invalid~.invalid-feedback,.was-validated :invalid~.invalid-feedback{display:block}.form-control.is-invalid,.was-validated .form-control:invalid{border-color:#dc3545}.form-control.is-invalid:focus,.was-validated .form-control:invalid:focus{border-color:#dc3545;box-shadow:0 0 0 .2rem rgba(220,53,69,.25)}.form-check-input.is-invalid~.form-check-label,.was-validated .form-check-input:invalid~.form-check-label{color:#dc3545}.form-check-input.is-invalid~.invalid-feedback,.was-validated .form-check-input:invalid~.invalid-feedback{display:block}.form-inline{display:flex;flex-flow:row wrap;align-items:center}.form-inline .form-check{width:100%}@media (min-width:576px){.form-inline label{justify-content:center}.form-inline .form-group,.form-inline label{display:flex;align-items:center;margin-bottom:0}.form-inline .form-group{flex:0 0 auto;flex-flow:row wrap}.form-inline .form-control{display:inline-block;width:auto;vertical-align:middle}.form-inline .form-control-plaintext{display:inline-block}.form-inline .input-group{width:auto}.form-inline .form-check{display:flex;align-items:center;justify-content:center;width:auto;padding-left:0}.form-inline .form-check-input{position:relative;flex-shrink:0;margin-top:0;margin-right:.25rem;margin-left:0}}.input-group{position:relative;display:flex;flex-wrap:wrap;align-items:stretch;width:100%}.input-group>.form-control,.input-group>.form-control-plaintext{position:relative;flex:1 1 0;min-width:0;margin-bottom:0}.input-group>.form-control+.form-control,.input-group>.form-control-plaintext+.form-control{margin-left:-1px}.input-group>.form-control:focus{z-index:3}.input-group>.form-control:not(:last-child){border-top-right-radius:0;border-bottom-right-radius:0}.input-group>.form-control:not(:first-child){border-top-left-radius:0;border-bottom-left-radius:0}.input-group-append,.input-group-prepend{display:flex}.input-group-append .btn,.input-group-prepend .btn{position:relative;z-index:2}.input-group-append .btn:focus,.input-group-prepend .btn:focus{z-index:3}.input-group-append .btn+.btn,.input-group-append .btn+.input-group-text,.input-group-append .input-group-text+.btn,.input-group-append .input-group-text+.input-group-text,.input-group-prepend .btn+.btn,.input-group-prepend .btn+.input-group-text,.input-group-prepend .input-group-text+.btn,.input-group-prepend .input-group-text+.input-group-text{margin-left:-1px}.input-group-prepend{margin-right:-1px}.input-group-append{margin-left:-1px}.input-group-text{display:flex;align-items:center;padding:.375rem .75rem;margin-bottom:0;font-weight:400;line-height:1.5;text-align:center;white-space:nowrap;font-size:1rem;border-radius:.25rem}.input-group-text input[type=checkbox],.input-group-text input[type=radio]{margin-top:0}.input-group>.input-group-append:last-child>.btn:not(:last-child):not(.dropdown-toggle),.input-group>.input-group-append:last-child>.input-group-text:not(:last-child),.input-group>.input-group-append:not(:last-child)>.btn,.input-group>.input-group-append:not(:last-child)>.input-group-text,.input-group>.input-group-prepend>.btn,.input-group>.input-group-prepend>.input-group-text{border-top-right-radius:0;border-bottom-right-radius:0}.input-group>.input-group-append>.btn,.input-group>.input-group-append>.input-group-text,.input-group>.input-group-prepend:first-child>.btn:not(:first-child),.input-group>.input-group-prepend:first-child>.input-group-text:not(:first-child),.input-group>.input-group-prepend:not(:first-child)>.btn,.input-group>.input-group-prepend:not(:first-child)>.input-group-text{border-top-left-radius:0;border-bottom-left-radius:0}.nav{flex-wrap:wrap;padding-left:0;margin-bottom:0;list-style:none}.card,.nav{display:flex}.card{position:relative;flex-direction:column;min-width:0;word-wrap:break-word;background-clip:border-box;border-radius:.25rem}.card>hr{margin-right:0;margin-left:0}.card>.list-group:first-child .list-group-item:first-child{border-top-left-radius:.25rem;border-top-right-radius:.25rem}.card>.list-group:last-child .list-group-item:last-child{border-bottom-right-radius:.25rem;border-bottom-left-radius:.25rem}.card-body{flex:1 1 auto;min-height:1px;padding:1.25rem}.card-footer{padding:.75rem 1.25rem}.card-footer:last-child{border-radius:0 0 calc(.25rem - 1px) calc(.25rem - 1px)}.card-img-overlay{position:absolute;top:0;right:0;bottom:0;left:0;padding:1.25rem}.card-img,.card-img-bottom,.card-img-top{flex-shrink:0;width:100%}.card-img,.card-img-top{border-top-left-radius:calc(.25rem - 1px);border-top-right-radius:calc(.25rem - 1px)}.card-img,.card-img-bottom{border-bottom-right-radius:calc(.25rem - 1px);border-bottom-left-radius:calc(.25rem - 1px)}.pagination{display:flex;padding-left:0;list-style:none;border-radius:.25rem}.page-link{position:relative;display:block;padding:.5rem .75rem;margin-left:-1px;line-height:1.25}.page-link:hover{z-index:2;text-decoration:none}.page-link:focus{z-index:3;outline:0;box-shadow:0 0 0 .2rem rgba(0,132,180,.25)}.page-item:first-child .page-link{margin-left:0;border-top-left-radius:.25rem;border-bottom-left-radius:.25rem}.page-item:last-child .page-link{border-top-right-radius:.25rem;border-bottom-right-radius:.25rem}.page-item.active .page-link{z-index:3}.page-item.disabled .page-link{pointer-events:none;cursor:auto}.badge{display:inline-block;padding:.25em .4em;font-weight:400;line-height:1;text-align:center;white-space:nowrap;vertical-align:baseline;font-size:95%;border-radius:.25rem}a.badge:focus,a.badge:hover{text-decoration:none}.badge:empty{display:none}.btn .badge{position:relative;top:-2px;font-size:60%}.badge-pill{padding-right:.6em;padding-left:.6em;border-radius:10rem}.badge-primary{color:#fff;background:#269e95}a.badge-primary:focus,a.badge-primary:hover{color:#fff;background:#005f81}a.badge-primary.focus,a.badge-primary:focus{outline:0;box-shadow:0 0 0 .2rem rgba(0,132,180,.5)}.badge-secondary{color:#fff;background:#6c757d}a.badge-secondary:focus,a.badge-secondary:hover{color:#fff;background:#545b62}a.badge-secondary.focus,a.badge-secondary:focus{outline:0;box-shadow:0 0 0 .2rem rgba(108,117,125,.5)}.badge-success{color:#fff;background:#269e95}a.badge-success:focus,a.badge-success:hover{color:#fff;background:#1e7e34}a.badge-success.focus,a.badge-success:focus{outline:0;box-shadow:0 0 0 .2rem rgba(40,167,69,.5)}.badge-info{color:#fff;background:#17a2b8}a.badge-info:focus,a.badge-info:hover{color:#fff;background:#117a8b}a.badge-info.focus,a.badge-info:focus{outline:0;box-shadow:0 0 0 .2rem rgba(23,162,184,.5)}.badge-warning{color:#212529;background:beige}a.badge-warning:focus,a.badge-warning:hover{color:#212529;background:#eaeab4}a.badge-warning.focus,a.badge-warning:focus{outline:0;box-shadow:0 0 0 .2rem rgba(245,245,220,.5)}.badge-danger{color:#fff;background:#dc3545}a.badge-danger:focus,a.badge-danger:hover{color:#fff;background:#bd2130}a.badge-danger.focus,a.badge-danger:focus{outline:0;box-shadow:0 0 0 .2rem rgba(220,53,69,.5)}.badge-light{color:#212529;background:#dee2e6}a.badge-light:focus,a.badge-light:hover{color:#212529;background:#c1c9d0}a.badge-light.focus,a.badge-light:focus{outline:0;box-shadow:0 0 0 .2rem rgba(222,226,230,.5)}.badge-dark{color:#fff;background:#212529}a.badge-dark:focus,a.badge-dark:hover{color:#fff;background:#0a0c0d}a.badge-dark.focus,a.badge-dark:focus{outline:0;box-shadow:0 0 0 .2rem rgba(33,37,41,.5)}header{width:100%;z-index:19;top:0}header.fixed{position:fixed}.mega-menu .header{flex:0 0 100%;max-width:100%}.mega-menu .header .container{padding-right:0;padding-left:0}.mega-menu .row-header,.mega-menu .row-stage{display:flex;flex-wrap:wrap}.mega-menu .logo{top:2px;position:relative;margin-left:40px}@media (max-width:991px) and (prefers-color-scheme:light){.mega-menu .main-menu input[type=checkbox]:checked+.main-menu-dropdown-list{background-color:#eee}.main-menu-dropdown-list li{padding-left:10px}}.mega-menu li,.mega-menu ol,.mega-menu ul{padding:0}.mega-menu #mobile:checked+.main-menu{display:block}.mega-menu #mobile-menu{position:relative;display:block;padding:16px;cursor:pointer}.mega-menu #mobile-menu span.main-menu-dropdown-icon{bottom:0;width:50px;cursor:pointer}.mega-menu #mobile-menu button.topbar-dropdown-icon{bottom:0;width:50px;cursor:pointer;background:transparent;border:0;outline:0}.mega-menu #mobile-menu button.topbar-dropdown-icon .fa-search{margin-top:-8px}.mega-menu #mobile-menu .main-menu-dropdown-icon,.mega-menu #mobile-menu span.main-menu-dropdown-icon{position:absolute;height:50px;top:21%;background:#8fb2cf;border-radius:11px;right:4px}.mega-menu #mobile-menu .topbar-dropdown-icon,.mega-menu #mobile-menu button.topbar-dropdown-icon{position:absolute;height:50px;top:21%;background:#8fb2cf;border-radius:11px;right:58px;color:#fff}.mega-menu .main-menu{z-index:100;margin:auto}.mega-menu .main-menu:after,.mega-menu .main-menu:before{content:"";display:table;clear:both}.mega-menu .main-menu a{text-decoration:none}.mega-menu .main-menu li{position:relative;display:block}.mega-menu .main-menu .main-menu{display:none;max-height:100%}.main-menu-dropdown>a,.main-menu-single>a{text-transform:uppercase;font-weight:600}.mega-menu .main-menu .main-menu-dropdown-list{display:none}.mega-menu .main-menu .main-menu-dropdown-list:not(.main-menu-dropdown-megamenu) a,.mega-menu .main-menu .main-menu-dropdown-list:not(.main-menu-dropdown-shop) a{transition:transform .25s ease-out;transform:translateZ(0)}.mega-menu .main-menu .main-menu-dropdown-list:not(.main-menu-dropdown-megamenu) a:hover,.mega-menu .main-menu .main-menu-dropdown-list:not(.main-menu-dropdown-shop) a:hover{transform:translate3d(3px,0,0)}.mega-menu .main-menu .main-menu-dropdown-list.main-menu-dropdown-megamenu li:first-child{font-weight:700;border-bottom:1px solid #dee2e6}.mega-menu .main-menu .main-menu-dropdown-list.main-menu-dropdown-megamenu li{border:0}.mega-menu .main-menu .main-menu-dropdown-item-subtitle{font-size:.75rem;text-indent:10px;margin-left:10px}.mega-menu .main-menu input[type=checkbox]:checked+.main-menu-dropdown-list{display:block}.mega-menu .main-menu input[type=checkbox],.mega-menu .main-menu ul span.main-menu-dropdown-icon{display:none}.mega-menu .main-menu label{margin-bottom:0}.mega-menu .main-menu label.main-menu-dropdown-icon{width:100%;height:50px;cursor:pointer;z-index:10}.mega-menu .main-menu label.main-menu-dropdown-icon,.mega-menu .main-menu li label.main-menu-dropdown-icon{position:absolute;top:0;right:0}.mega-menu .main-menu>ul>li{cursor:pointer}.mega-menu .main-menu>ul>li a{overflow:hidden;text-overflow:ellipsis;white-space:nowrap;padding:16px;cursor:pointer;position:relative;display:block}.main-menu-logo{margin-right:20px}.main-menu-dropdown,.main-menu-single{top:16px}.mega-menu .main-menu .tip{padding:2px 5px;background:#269e95;color:#fff;text-shadow:none;border-radius:3px;left:10px;position:relative;text-transform:uppercase;font-size:.75rem;top:-2px}.mega-menu .main-menu .tip:before{right:100%;top:50%;content:" ";height:0;width:0;position:absolute;pointer-events:none;border:5px solid hsla(0,0%,100%,0);border-right-color:#269e95;margin-top:-5px}.mega-menu .main-menu .notification-info{position:absolute;width:100%;text-align:center;top:50%;margin-top:-4px;left:0;padding:0;display:block;line-height:1}.mega-menu .main-menu .notification-info .notification-qty{position:absolute;top:-12px;right:10px;width:15px;height:15px;display:block;font-size:.75rem;color:#fff;background-color:red;text-align:center;line-height:15px;border-radius:20px}@media (max-width:1199.98px){.header .main-menu .logo{top:3px}.header .main-menu span.logo{top:1px}.header .main-menu .fa{min-width:25px}}@media (max-width:1199.98px) and (prefers-color-scheme:light){.header .main-menu .active{color:#212529;background:#fff}.header .main-menu .main-menu-dropdown .main-menu-dropdown-list{background:#fff}}@media (max-width:1199.98px){.header .main-menu .main-menu-dropdown .main-menu-dropdown-list li .main-menu-dropdown-item-subtitle{text-indent:30px;margin-left:30px}}@media (max-width:1199.98px) and (prefers-color-scheme:light){.header .main-menu .main-menu-dropdown .main-menu-dropdown-list li a,.header .main-menu .main-menu-dropdown .main-menu-dropdown-list li a li a{color:#212529}.header .main-menu .main-menu-dropdown .main-menu-dropdown-list li a li a:hover{background:#fff}}@media (max-width:1199.98px){.header .main-menu .main-menu-dropdown-list li:last-child{margin-bottom:0}.header .main-menu .main-menu-logo{display:none;padding:0;margin:0}.header .main-menu .notification-info .notification-qty{position:absolute;top:-3px;right:15px}}@media (min-width:992px) and (prefers-color-scheme:light){.header .main-menu{background:#fff;border-top:1px solid #fff;border-bottom:1px solid #fff}}@media (min-width:992px){.header .main-menu .logo{font-weight:400}}@media (min-width:992px) and (prefers-color-scheme:light){.header .main-menu li:not(:last-child){border-left:1px solid #fff;border-right:1px solid #fff}.header .main-menu a,.header .main-menu i{color:#212529}}@media (min-width:992px){.header .main-menu .fa{margin-right:5px}}@media (min-width:992px) and (prefers-color-scheme:light){.header .main-menu .active,.header .main-menu .active>i{color:#fff;background:#269e95}.header .main-menu .active>i i,.header .main-menu .active i{color:#fff}}@media (min-width:992px){.header .main-menu .main-menu-dropdown .main-menu-dropdown-list{margin-top:-3px;border-top:3px solid #269e95}}@media (min-width:992px) and (prefers-color-scheme:light){.header .main-menu .main-menu-dropdown .main-menu-dropdown-list{background:#fff}.header .main-menu .main-menu-dropdown .main-menu-dropdown-list li a,.header .main-menu .main-menu-dropdown .main-menu-dropdown-list li a li a,.header .main-menu .main-menu-dropdown .main-menu-dropdown-list li a li i,.header .main-menu .main-menu-dropdown .main-menu-dropdown-list li i,.header .main-menu .main-menu-dropdown .main-menu-dropdown-list li i li a,.header .main-menu .main-menu-dropdown .main-menu-dropdown-list li i li i{color:#212529}.header .main-menu .main-menu-dropdown .main-menu-dropdown-list li a li a:hover,.header .main-menu .main-menu-dropdown .main-menu-dropdown-list li a li i:hover,.header .main-menu .main-menu-dropdown .main-menu-dropdown-list li i li a:hover,.header .main-menu .main-menu-dropdown .main-menu-dropdown-list li i li i:hover{background:#fff}.header .main-menu li.main-menu-dropdown:active,.header .main-menu li.main-menu-dropdown:hover,.header .main-menu li.main-menu-single:active,.header .main-menu li.main-menu-single:hover,.header .main-menu li:active a,.header .main-menu li:active i,.header .main-menu li:hover a,.header .main-menu li:hover i{color:#269e95}.header .main-menu li ul li:active,.header .main-menu li ul li:hover{background:#fff}.header .main-menu li ul li:active a,.header .main-menu li ul li:active i,.header .main-menu li ul li:hover a,.header .main-menu li ul li:hover i{color:#fff}}@media (min-width:992px){.header .main-menu .main-menu{display:block}.header .main-menu .main-menu-dropdown-item-subtitle{text-indent:10px;margin-left:0}.header #mobile-menu,.header .main-menu label.main-menu-dropdown-icon{display:none}.header .main-menu ul span.main-menu-dropdown-icon{display:inline-block}.header .main-menu li{float:left;border-width:0 1px 0 0}.header .main-menu .main-menu-dropdown-list{border-width:0;margin:0;position:absolute;top:100%;left:0;z-index:100;display:none;min-width:250px;box-shadow:0 .25rem 1rem rgba(0,0,0,.15)}.header .main-menu .main-menu-dropdown:nth-child(4) .main-menu-dropdown-list{left:-200%}.header .main-menu .main-menu-dropdown:nth-child(5) .main-menu-dropdown-list{left:-300%}.header .main-menu .main-menu-dropdown:nth-child(6) .main-menu-dropdown-list{left:-50%}.header .main-menu .main-menu-dropdown-list a{padding:6px 15px}.header .main-menu .main-menu-dropdown-list li{float:none;border-width:1px 0 0;min-width:200px}.header .main-menu .main-menu-dropdown-list .main-menu-dropdown-list{top:0;left:100%}.header .main-menu .main-menu-dropdown-list .main-menu-dropdown-icon{position:absolute;top:0;right:0;padding:.7em}.header .main-menu .main-menu-dropdown-list.main-menu-dropdown-shop{min-width:250px;right:100%;left:54px;transform:translate(-100%)}.header .main-menu .main-menu-dropdown-list.main-menu-dropdown-megamenu{min-width:800px;left:50%;transform:translate(-50%)}.header .main-menu input[type=checkbox]:checked+.main-menu-dropdown-list{display:none}.header .main-menu li:hover>input[type=checkbox]+.main-menu-dropdown-list{display:block}.header .main-menu .main-menu-shop{width:54px}.header .main-menu .main-menu-right{float:right}}.header .arrow-down:before,.header .arrow-right:before{content:"";border-style:solid;border-color:inherit;border-width:0 1px 1px 0;display:inline-block;padding:3px;position:absolute;top:50%}.header .arrow-down{padding-right:16px}.header .arrow-down:before{right:16px;transform:translate(-50%,-50%) rotate(45deg);margin-top:-1px}.header .arrow-right:before{right:16px;transform:rotate(-45deg);margin-top:2px}.header .main-menu .fa-search,.header .main-menu .hamburger,.header .main-menu .hamburger:after,.header .main-menu .hamburger:before{position:absolute;left:50%;top:50%;transform:translate(-50%,-50%);width:20px;height:1px}.header .main-menu .hamburger:before{content:"";top:-5px}.header .main-menu .hamburger:after{content:"";top:7px}footer{min-height:220px;font-size:.875rem}.bg-primary{background:#269e95}a.bg-primary:focus,a.bg-primary:hover,button.bg-primary:focus,button.bg-primary:hover{background:#005f81}.bg-secondary{background:#6c757d}a.bg-secondary:focus,a.bg-secondary:hover,button.bg-secondary:focus,button.bg-secondary:hover{background:#545b62}.bg-success{background:#269e95}a.bg-success:focus,a.bg-success:hover,button.bg-success:focus,button.bg-success:hover{background:#1e7e34}.bg-info{background:#17a2b8}a.bg-info:focus,a.bg-info:hover,button.bg-info:focus,button.bg-info:hover{background:#117a8b}.bg-warning{background:beige}a.bg-warning:focus,a.bg-warning:hover,button.bg-warning:focus,button.bg-warning:hover{background:#eaeab4}.bg-danger{background:#dc3545}a.bg-danger:focus,a.bg-danger:hover,button.bg-danger:focus,button.bg-danger:hover{background:#bd2130}.bg-light{background:#dee2e6}a.bg-light:focus,a.bg-light:hover,button.bg-light:focus,button.bg-light:hover{background:#c1c9d0}.bg-dark{background:#212529}a.bg-dark:focus,a.bg-dark:hover,button.bg-dark:focus,button.bg-dark:hover{background:#0a0c0d}.clearfix:after{display:block;clear:both;content:""}.mega-menu #mobile:checked+ul.main-menu li.main-menu-single:last-child{margin-bottom:16px}@media (min-width:992px){.main-menu .main-menu-external-link{display:none}}@media (max-width:992px){.main-menu .main-menu-external-link{float:right;right:60px}.header .main-menu li:active a.main-menu-external-link,.header .main-menu li:hover a.main-menu-external-link{border:0}}@media (min-width:601px){.mega-menu #mobile-menu button.topbar-dropdown-icon{display:none}#topbar{display:block}}@media (min-width:992px){.header .main-menu .main-menu-logo{display:block}}@media (min-width:992px) and (max-width:1199px){section.hero.gradient-bg,section.tour{padding-top:140px}}.medical__content .bg-grey{padding:50px}.medical__content .rleft{min-width:25%;width:25%;padding:30px}.medical__content .rleft i{font-size:8rem}.medical__content .rright{min-width:75%;width:75%}.medical__content h3{color:#8fb2cf}.icn-text-circle{width:96px;padding:15px;height:90px;background:#94a8ae;margin:0 auto;box-shadow:0 5px 20px 2px rgba(0,0,0,.1);color:#000;text-align:center;border-radius:50%;transition:all .25s ease 0s}h1 strong.wellness-strong{font-size:25px}.makeover p{margin-bottom:0}.makeover strong{font-weight:600}.hero__content .rleft amp-img{border-top-left-radius:50px;border-bottom-left-radius:50px}.hero__content .rright amp-img{border-top-right-radius:50px;border-bottom-right-radius:50px}footer .content-width{width:100%}.masonry .achievements ul li{max-width:600px}.content-width{width:100%}.fa-gratipay{color:red}.fa-star{color:#fabd02}.fullwidthpic{background:url(/assets/img/2022/01/Trust-Your-Appearance-to-Us.jpg.webp);width:100%;padding:80px;background-size:cover;background-repeat:no-repeat}.fullwidthpic h2,.fullwidthpic h3{color:#fff}.fullwidthpic h2:after{display:none}a.pagination{text-decoration:none;display:inline-block;padding:8px 16px}a.pagination:hover{background-color:#ddd;color:#000}a.previous{background-color:#f1f1f1;color:#000;float:left}a.next{background-color:#04aa6d;color:#fff;float:right}.steps>div.rleft{width:25%;border-top-left-radius:10px;border-bottom-left-radius:10px;padding:30px;background-color:#ddd}.steps>div.rleft>h4{text-align:center}.steps>div.rleft>amp-img{max-width:115px;margin:0 auto;border-radius:75px;border:3px solid #94a8ae;padding:13px}.steps>div.rright{width:75%;border-top-right-radius:10px;border-bottom-right-radius:10px;padding:30px;background-color:#ddd}@media only screen and (max-width:768px){#guiding_step_by_step .medical__content,#guiding_step_by_step_ivf .medical__content{flex-direction:column}.flex-direction-row{flex-direction:row;margin:auto}#why_choose_us .mt40,.flex-direction-col{flex-direction:column}.brick{margin:0 auto}.brick,.brick-content{max-width:680px}}amp-lightbox{z-index:999999}.close{float:right;position:relative;top:-25px;color:#fff;background:transparent;font-size:1.5rem}.close,.close:focus,.close:hover{border:0;outline:0}.modal-dialog{position:absolute;top:20px}.social-bar{display:flex;flex-direction:row;position:fixed;bottom:0;right:0;margin-bottom:0;list-style:none;z-index:999}.social-bar li{padding:16px;border:0}.social-bar li a{font-size:20px;line-height:20px;color:#fff}.social-bar li a:hover{color:#fff;text-decoration:none;cursor:pointer}.social-bar li a i{font-size:24px;line-height:24px}.social-bar li.whatsapp{background:#3ac371}.social-bar li.facebook{background:linear-gradient(0deg,#0078ff 15%,#00c6ff 90%)}.social-bar li.send-enquiry{background:#fb6090}.notice p{font-size:14px;font-style:italic}.play{cursor:pointer}.video{min-width:500px;z-index:9999;background:#000}amp-base-carousel{width:100%}.best div.rleft>amp-img{border-radius:50%;max-width:200px}.best div.rleft,.best div.rright{background-color:transparent}.enq_form{height:430px}@media (max-width:575px){.enq_form{height:680px}}@media (max-width:991px){.best div.rleft,.best div.rright{width:100%}.best .text-secondary,p.less,p.more{text-align:center}.plan-item:not(:first-child){margin-top:20px}.getintouch{min-height:600px}.obesity-form{min-height:3300px}}amp-script .bmi-error{margin-bottom:0}.questions .rleft{padding:20px}.medical__content .bg-grey{padding:50px 70px}.amp-carousel-slide p.text-center{text-align:center}.modal-body input.user-invalid,.modal-body input.valueMissing,.modal-body textarea.user-invalid,.modal-body textarea.valueMissing{border-color:red}.mb20{margin-bottom:10px}a.btn_a,a.btn_a:hover{text-decoration:underline;cursor:pointer;vertical-align:top}form.amp-form-submit-success [submit-success]{color:#3ac371;background-color:transparent;font-weight:700;margin-left:20px}form.amp-form-submit-error [submit-error]{color:red;background-color:transparent;font-weight:700;margin-left:20px}.plan-item p.text-center{text-align:center}.slides{width:100%;height:300px;overflow:hidden;scroll-behavior:smooth;list-style:none;margin:0}.slide-arrow,.slides{display:flex;padding:0}.slide-arrow{position:absolute;top:0;bottom:0;margin:auto;height:4rem;border:0;width:2rem;font-size:3rem;cursor:pointer;opacity:.5;transition:opacity .1s}#slide-arrow-prev{left:0;padding-left:.25rem}#slide-arrow-next{right:0;padding-left:.75rem}.slide{width:100%;height:100%;flex:1 0 100%;position:absolute;opacity:0;z-index:1;-webkit-transition:opacity 1s;-moz-transition:opacity 1s;-o-transition:opacity 1s;transition:opacity 1s}.showing{opacity:1;z-index:2}button.accordion{background-color:#ccc;color:#333;cursor:pointer;padding:18px;width:100%;text-align:left;border:0;outline:0;transition:.4s;font-weight:600}button.accordion:not(:first-child){margin-top:5px}button.accordion:after{content:"\25BC";color:#000;font-weight:700;float:right;margin-left:5px;font-size:14px}button.active:after{content:"\25B2"}.panel{padding:10px 18px;background-color:#fff;display:none;overflow:hidden;border:1px solid #ccc}.blogs{flex-direction:column}.blogs h1{font-size:calc(1.375rem + 1vw)}@media only screen and (min-width:991px){.blogs .medical__content>div:first-child{width:70%;border-right:1px solid #ccc}.blogs .medical__content{align-items:start}.blogs .medical__content>div:last-child{width:30%;padding:20px}.blogs .medical__content>div:last-child h3{display:block;padding:8px 0 20px;font-size:2rem}}@media only screen and (max-width:991px){.blogs .hero__body .hero__content>div{text-align:left}.blogs .medical__content>div:last-child h3{display:block;text-align:center;padding:8px 0 20px;font-size:2rem}.blogs .hero__content .main-banner{margin-bottom:10px}}.blogs .medical__content>div:last-child ul{list-style-type:square}.blogs .medical__content>div:first-child ol li::marker{font-weight:700;font-size:1.2rem}.blogs .medical__content h1{font-style:normal}.blogs .medical__content h3{font-size:calc(1.325rem)}.blogs .hero__content div strong{font-size:1.2rem;font-weight:700}.blogs .bannertext{padding-top:20px}.blogs>article{margin:0 auto;padding:26px 0 10px;border-bottom:2px solid #8fb2cf;max-width:800px}.blogs>article>header{margin-bottom:16px}.blog-published,.blog-title{text-align:center}.blog-title{margin:.5rem 0 1rem}.blog-title a{font-size:2rem}.blog-title:after{content:none}.blog-img{text-align:center}.blog-category{border:1px solid #888;border-radius:10px;padding:4px 8px}.blog-content .read-more{text-align:center}.blog-content .read-more a.btn{padding:6px 12px;margin-bottom:0}.blogs .load-more{width:800px;margin:0 auto;padding:10px;display:flex;flex-direction:row;justify-content:space-between}.blogs .load-more a:first-child,.blogs .load-more a:last-child{padding:6px 12px}ul.no-bullets{list-style-type:none}.bc,ul.breadcrumb{background-color:#eee}ul.breadcrumb{padding:10px;list-style:none;margin-bottom:0}ul.breadcrumb li{display:inline;font-size:18px}ul.breadcrumb li+li:before{padding:2px;color:#000;content:"/\00a0"}ul.breadcrumb li a{color:#0275d8;text-decoration:none}ul.breadcrumb li a:hover{color:#01447e;text-decoration:underline}.search-form .form-control{display:inline-block;max-width:100px}.search-form input[type=submit]{padding:6px 20px;display:inline-block;margin-bottom:0}.topbar .social>ul{align-items:center;height:30px}form.amp-form-submit-success [submit-success]{margin-left:0;margin-top:0}.search-result ul{display:flex;flex-direction:column;width:280px;z-index:99;position:fixed;background-color:#fff;font-size:12px;border:1px solid #dee2e6;padding:5px;height:auto}.search-result ul li{padding:4px 8px;border-bottom:1px solid #dee2e6}.search-result ul li:first-child{text-align:right;border-bottom:none;margin-top:-20px;margin-right:-20px}.search-result ul li:first-child a{padding:4px 8px;background-color:red;color:#fff;cursor:pointer;border-radius:20px}.search-result ul li a{font-size:14px;font-weight:400;color:#212529}.fa{font-family:var(--fa-style-family,"Font Awesome 6 Free");font-weight:var(--fa-style,900)}.fa,.fa-brands,.fa-duotone,.fa-light,.fa-regular,.fa-solid,.fa-thin,.fab,.fad,.fal,.far,.fas,.fat{-moz-osx-font-smoothing:grayscale;-webkit-font-smoothing:antialiased;display:var(--fa-display,inline-block);font-style:normal;font-variant:normal;line-height:1;text-rendering:auto}.fa-angle-down:before{content:"\f107"}.fa-location-dot:before,.fa-map-marker-alt:before{content:"\f3c5"}.fa-star:before{content:"\f005"}.fa-check-circle:before,.fa-circle-check:before{content:"\f058"}.fa-coins:before{content:"\f51e"}.fa-user-doctor:before{content:"\f0f0"}.fa-hand-holding-dollar:before{content:"\f4c0"}.fa-hand-holding-medical:before{content:"\e05c"}.fa-utensils:before{content:"\f2e7"}.fa-hospital:before{content:"\f0f8"}.fa-hotel:before{content:"\f594"}.fa-car:before{content:"\f1b9"}.fa-stethoscope:before{content:"\f0f1"}.fa-handshake:before{content:"\f2b5"}.fa-file-invoice-dollar:before{content:"\f571"}.fa-shirt:before{content:"\f553"}.fa-prescription:before{content:"\f5b1"}.fa-plane:before{content:"\f072"}.fa-map-marker:before{content:"\f041"}.fa-phone:before{content:"\f095"}.fa-hamburger:before{content:"\f805"}.fa-arrow-down:before{content:"\f063"}.fa-arrow-right:before{content:"\f061"}.fa-external-link:before{content:"\f08e"}.fa-user-md:before{content:"\f0f0"}.fa-check:before{content:"\f00c"}.fa-xmark:before{content:"\f00d"}.fa-plus:before{content:"\2b"}.fa-globe:before{content:"\f0ac"}.fa-smile:before{content:"\f118"}.fa-file-invoice:before{content:"\f570"}:host,:root{--fa-font-brands:normal 400 1em/1 "Font Awesome 6 Brands"}@font-face{font-family:Font Awesome\ 6 Brands;font-display:swap;font-style:normal;font-weight:400;font-display:block;src:url(/assets/fonts/fontawesome/webfonts/fa-brands-400.woff2) format("woff2"),url(/assets/fonts/fontawesome/webfonts/fa-brands-400.ttf) format("truetype")}.fa-brands,.fab{font-family:Font Awesome\ 6 Brands;font-weight:400}.fa-facebook:before{content:"\f09a"}.fa-facebook-messenger:before{content:"\f39f"}.fa-google:before{content:"\f1a0"}.fa-gratipay:before{content:"\f184"}.fa-pinterest:before{content:"\f0d2"}.fa-twitter:before{content:"\f099"}.fa-whatsapp:before{content:"\f232"}.fa-youtube:before{content:"\f167"}@font-face{font-family:Font Awesome\ 6 Free;font-style:normal;font-weight:900;font-display:block;src:url(/assets/fonts/fontawesome/webfonts/fa-solid-900.woff2) format("woff2"),url(/assets/fonts/fontawesome/webfonts/fa-solid-900.ttf) format("truetype")}.fa-solid,.fas{font-family:Font Awesome\ 6 Free;font-weight:900}.fa-cc-visa:before{content:"\f1f0"}@media (prefers-color-scheme:dark){h1.bannertext{text-shadow:2px 2px #333}.bg-warning{color:#212529}#sidebar{background:#212529}.sidebar-close,body{color:#f8f9fa}body{background-color:#212529}a{color:#f8f9fa}a:hover{color:#cbd3da}caption{color:#6c757d}hr{border-top:1px solid rgba(222,226,230,.1)}.blockquote-footer{color:#ced4da}pre{background-color:#343a40;border:1px solid #343a40}pre,table{color:#f8f9fa}table td,table th{border-top:1px solid #343a40}table thead th{border-bottom:2px solid #343a40}table tbody+tbody{border-top:2px solid #343a40}.form-control{color:#dee2e6;background:#212529;border:1px solid #6c757d}.form-control::placeholder{color:#ced4da}.form-control:disabled,.form-control[readonly]{background:#343a40}select.form-control{background:#212529 url(https://ampcssframework.com/assets/icons/chevron-down.svg) no-repeat right 1rem center}select.form-control:focus::-ms-value{color:#dee2e6;background:#212529}.form-control-plaintext{color:#f8f9fa}.input-group-text{color:#dee2e6;background:#343a40;border:1px solid #6c757d}.card{background:#212529;border:1px solid #343a40}.card,.card-body{color:#f8f9fa}.card-footer{background:rgba(222,226,230,.03);border-top:1px solid #343a40}.page-link{color:#f8f9fa;background:#212529;border:1px solid #495057}.page-link:hover{color:#cbd3da;background:#343a40;border-color:#495057}.page-item.active .page-link{color:#212529;background:#269e95;border-color:#269e95}.page-item.disabled .page-link{color:#ced4da;background:#212529;border-color:#495057}header.full-width{background:#212529}.mega-menu .main-menu li{border-top:1px solid #343a40}.header .main-menu .hamburger,.header .main-menu .hamburger:after,.header .main-menu .hamburger:before{background:#fff}section.flex:nth-of-type(2n){background:#000}.clients,.green,.masonry .other-social,.mega-menu ul.main-menu a,.plan,.plan-item,.plan .product-features,.price-table tr:nth-child(2n) td,.social.green{background:#333}.mega-menu ul.main-menu li{border-top:1px solid #ddd}.hero__content{color:#fff}amp-accordion section h3{background-color:#333;background:#333;color:#212529}.medical__content{color:#fff}.lightbox div.modal-dialog{background:#000;border:1px solid #fff;border-radius:5px}.modal-form .close{color:#fff;background:#000}.price-table th{color:#000}}
Best Orthopedic Hospital in India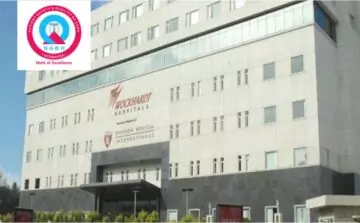 Wockhardt Hospital, Mumbai
Mumbai
Multi-Superspeciality
Established In : 2014
Beds : 250
Accreditation : JCI, NABH
Wockhardt Hospitals is the branch of the leading Wockhardt pharmaceutical company in India. The company is more than 4 decades old and is present in more than 20 countries around the globe. Wockhardt has 9 facilities in India in Mumbai, Nagpur Rajkot, Nasik, and Surat.
Wockhardt Hospital, South Mumbai is one of the most famous and advanced facilities of the Wockhardt group. Accredited by JCI and NABH, Wockradt hospital, South Mumbai is a tertiary care multi super-specialty hospital offering state-of-the-art facilities and international standards of care.
Artemis Hospital, Gurgaon
Gurgaon
Multi-Superspeciality
Established In : 2007
Beds : 380
Accreditation : JCI, NABH, NABL
Artemis Health Institute is an initiative by the owners of Apollo Tyres into healthcare. Spread over 9 acres, Artemis is a 300 bedded multi-super specialty hospital located at Gurgaon, in the National Capital Region. Spread over 9 acres, Artemis is a 380 bedded multi, super-specialty tertiary care hospital.
Artemis was the first hospital in Haryana to get NABH accreditation within 3 years of start-up. The hospital then added another feather in its cap in a few years of its startup- Artemis got the gold standard in healthcare accreditation – JCI accreditation and became the first and only hospital in Gurgaon to be accredited by Joint Commission International (JCI) in 2013.
Indian Spinal Injuries Centre, New Delhi
New Delhi
Multi-speciality
Established In : 1997
Beds : 145
Accreditation : NABH, NABL
The Indian Spinal Injuries Centre, which is NABH and NABL accredited, is India's most advanced Spine, Orthopedic, Neuromuscular, and Arthroscopic Surgical Centre. Every year, it treats nearly 200,000 patients from 55 countries.
It has state-of-the-art facilities and a highly qualified team of doctors who have received training at premier Indian and foreign institutes. The Indian Spinal Injuries Centre has cutting-edge technology for treating all forms of spinal injuries. It features a dedicated staff of internationally qualified and renowned spine surgeons who use cutting-edge medical and surgical technology.
Gleneagles Global Hospital, Mumbai
Mumbai
Multi-Superspeciality
Established In : 2013
Beds : 450
Accreditation : NABH, NABH
Gleneagles Global hospital in Parel, Mumbai is a 450 bedded multi super-specialty tertiary care hospital housed on 17 floors. It is the latest addition to the geographical footprints of the Gleneagles group in India.
The unique feature of the hospital is separate Intensive Care Units for separate specialties viz Post Transplant ICU, Medical ICU, Cardiac ICU, Surgical ICU, Renal ICU. This ensures highly specialized care for patients by qualified and specialized nurses and other hospital personnel.
Apollo Spectra Hospital, Nehru Enclave, New Delhi
New Delhi
Multi-Speciality
Established In : 2010
Beds : 22
Apollo Spectra, Nehru Enclave is a state-of-the-art speciality hospital, which has a capacity of 22 beds, and is dedicated to offering world-class medical services and best healthcare management techniques to India. Bariatric Surgery, ENT, General & Laparoscopic Surgery,Orthopedics & Spine, Urology, and Varicose Veins are just a handful of the surgical specializations available at the speciality hospital.
The Apollo Spectra Hospital is a 22500 sq. ft. facility that has 4 ultra-modern modular OTs, a state-of-the-art rehabilitation centre, an in-house pharmacy, and a waiting space for in-patients' families, to name a few. Over 110 healthcare experts, including 65 specialty specialists, are dedicated to setting a new standard in healthcare services with the single-minded goal of providing uncomplicated quality healthcare.
MIOT Hospital, Chennai
Chennai
Multi-Superspeciality
Established In : 1999
Beds : 1000
Accreditation : NABH, NABL
MIOT, Madras Institute of Orthopedics and Traumatology was started by renowned Prof Dr. P. V. A. Mohandas in 1999 as a 70 bedded hospital, which has grown to a quaternary super-specialty 1000 bedded hospital in a span of fewer than two decades.
MIOT offers more than 63 specialties and has one of the best imaging departments and state-of-the-art laboratories, which is ranked 8th in the whole world. With 21 state-of-the-art operation theaters equipped with the most sophisticated instruments, MIOT surgeons have been able to perform the most complex procedures with great success.
SCI International Hospital, New Delhi
New Delhi
Multi-Speciality
Established In : 2014
Beds : 80
Accreditation : NABH
SCI International Hospital, which opened in 2014, is a multi-specialty hospital that offers high-quality, low-cost surgical services. The hospital began with 40 beds and now has a total of 80 beds.
SCI is a NABH-accredited facility with cutting-edge technology. The emergency is addressed by skilled and competent doctors 24 hours a day, 7 days a week, with the quickest possible reaction time. The hospital maintains its own blood bank.
Apollo Spectra Hospital, Tardeo, Mumbai
Mumbai
Multi-Speciality
Established In : 2004
Beds : 30
Apollo Spectra Hospital has a capacity of 30 beds and offers world-class medical care.
ENT, Bariatric Surgery, Urology, Orthopedics and Spine, General and Laparoscopic Surgery, and Varicose Veins are among the surgical specialties offered at the hospital. The hospital has a total area of 15000 square feet, provides state-of-the-art therapy to provide the best possible outcomes for patients.
Regen Ortho Sport, Hyderabad
Hyderabad
Multi-Superspeciality
Established In : 2005
Beds : 350
Regen Ortho Sport is a global network of regenerative medicine specialists who treat patients in Australia, Asia, Europe, North America, and the Middle East. It is India's only orthopedic centre that performs Platelet Procedures.
Since 2005, the clinic has completed over 89,000 Regenexx operations, which are the world's most advanced orthopedic procedures.
Apollo Hospital, Hyderguda, Hyderabad
Hyderabad
Multi-Superspeciality
Established In : 2006
Beds : 250
Accreditation : JCI, NABH, NABL
Apollo Hospital, Hyderguda is a multi-specialty hospital that opened in Hyderguda in 2011. It's one of Hyderabad's most technologically advanced hospitals.
Cosmetic surgery, bariatric surgery, diabetology, neurology and neurosurgery, gastrointestinal, urology, uncontrolled diabetes, preventive medicine, cardiology, endocrinology, orthopedics, and ENT are among the specialties and subspecialties offered by the hospital, which has over 30 departments.
Since 2017, the hospital has been doing primary and revision total knee replacement surgeries in accordance with National Pharmaceutical Pricing Authority (NPPA) rules issued by the Government of India in an order dated August 16, 2017. Also, starting on April 1, 2019, Apollo Hospitals has a new management structure.
Medanta Medicity, Gurgaon
Gurgaon
Multi-Superspeciality
Established In : 2009
Beds : 1250
Accreditation : JCI, NABH, NABL
Dr. Naresh Trehan, a renowned Cardiovascular and Cardiothoracic surgeon, established Medanta Hospital in 2009. The Heart Institute, Institute of Neurosciences, Bone & Joint Institute, Kidney & Urology Institute, Cancer Institute, and Division of Medical Oncology and Hematology are all centres of expertise at Medanta.
It is the country's first hospital to provide robotic surgery in cardiology, urology, and gynecology. In 2010, Asia's First Bloodless Bone Marrow Transplant HealthCare Global Enterprises (HCG) named Medanta the Best Multispecialty Hospital. In 2013, they won the VCCircle Healthcare Awards for Single Specialty Healthcare Entity.
Fortis Malar Hospital, Chennai
Chennai
Multi-Superspeciality
Established In : 1992
Beds : 500
Accreditation : JCI, NABH
Fortis Malar Hospital, formerly known as Malar Hospital, is one of the distinguished multi super-specialty corporate hospitals in Chennai. Cardiology, cardiothoracic surgery, neurology, neurosurgery, orthopedics, nephrology, gynecology, urology, pediatrics, and diabetes are just a few of the specialties offered at Fortis Malar Hospital in Chennai.
Fortis Malar is known for its cutting-edge medical technologies and attentive patient care. Over 11,000 in-patients are managed by more than 160 consultants and 650 personnel at the facility.
Manipal Hospital, Formerly Columbia Asia Hospital, Palam Vihar
Gurgaon
Multi-Superspeciality
Established In : 2008
Beds : 90
Accreditation : NABH
Columbia Asia, Palam Vihar is a 90 bedded, NABH accredited multi-specialty facility located in upmarket Palam Vihar in NCR Delhi, located in close vicinity to the airport. The hospital has an international level infrastructure and adheres to globally benchmarked medical, nursing, and operating practices. It is one of Gurgaon's most popular healthcare service providers.
Obstetrics & Gynecology, Internal Medicine, General Surgery, Pediatrics, Ophthalmology, Ear, Nose & Throat, Urology, Gastroenterology, Dermatology, Orthopedics, Reconstructive & Aesthetic Surgery, Smoking Session Clinic, Sleep Lab, Cardiology, Orthopedics, Neuro & Spine Surgery, Pulmonology are some of the clinical services available at the hospital.
Fortis Hospital, Rajaji Nagar, Bangalore
Bangalore
Multi-Superspeciality
Established In : 2007
Beds : 50
Accreditation : JCI, NABH
The Fortis Hospital in Rajajinagar was founded in 2002 and is JCI and NABH accredited. The Fortis Hospital in Rajajinagar is a world-class medical centre that is part of the Fortis network of hospitals. The hospital focuses on providing excellent patient care with nationally and internationally known experts.
Rajajinagar's Fortis Hospital is known for its cutting-edge medical technologies and dedicated patient care. Cardiology & Cardiac Surgery, Urology, Nephrology, Neurosciences, Orthopedics, Digestive Care, Emergency Care, and Critical Care are some of the specialties available.
Sunshine Hospitals, Hyderabad
Hyderabad
Multi-Superspeciality
Established In : 2009
Beds : 350
Accreditation : NABH
Sunshine Hospitals in Hyderabad is a NABH-accredited multi-specialty hospital with 350 beds.
Dr. AV Gurava Reddy, a worldwide renowned Joint Replacement Surgeon, launched the facility in May 2009 with the goal of providing high-quality, affordable care to all patients. The hospital is recognised as Asia's second-largest Orthopedic Center by providing world-class treatments and facilities to patients.
Plan Your trip Now
Travelling for Medical reasons may be challenging. With our experience of over a decade and working with the best surgeons in India, we help make the journey easier and safer for you. We will guide you at every step of the way and make end to end arrangements for your surgery, travel and stay.
Jade Mcivor recommends
IndiCure Health Tours.
Nov 29, 2019

This company and everyone involved were professional, exceptional, kind and caring beyond my expectations.
I solo traveled to Mumbai and felt safe and welcome Hands down I would recommend medical tourism through Indicure!!
Mike & Alex Dos Santos
1 review
a year ago

Both of us were very pleased with the professional care provided to us from the first email to enquiry to the moment we stepped foot in India. We have never received such wonderful hospitality and always attending to our needs. We would both certainly recommend Indicure for any treatments and/or surgeries. We have been utterly amazed at what India has to offer and will definitely visit again.
Joyce Tengie reviewed
IndiCure Health Tours.
Apr 20 at 12.35PM

Experience and turn around was great. I wouldn't mind doing business with them again.
Lili George, USA

"One thing that stood out for me, as long as the hospital and the service in the US as compared to the hospital here, working with IndiCure, was that the service was amazing!"
Kim Pepi Richards reviewed
IndiCure Health Tours.
Apr 14, 2017

Thank you so much Indicure and dr. ruchika, for the support and care revived while on our journey of weight loss through the bariatric surgery. We feel so blessed to have meet a caring team, inicure have changed our lives for ever. The planning from the beginning to the end was of high quality and all question asked where explained as well as the procedure.
Fondest memories of India will always hold a special part of my heart.
George Hellar Local Guide. 3 reviews. 2 photos

a year ago
Indicure recommended for speciality health and medical solutions. They are experienced and know the healthy industry very well. They have a rich database of medical practitioners to solve even those health problems thought very difficulty. I used Indicure and easily solved my medical needs from referred highly qualified and experienced medical professionals.
Bec Morgan reviewed
IndiCure Health Tours.
Oct 1, 2018

My son had the gastric sleeve in Delhi last September 2017. A year later my son is a different young man. Our reason for traveling from Australia, was his age being 14. You saved my sons life and I will be forever grateful for that, the care and service was immaculate. yes it can be a culture shock, in your another country. But it not any less of what we would have received here.
Thank you
Ruth McHelm
1 review
39weeks ago

Dr. Ruchika in India delivered efficient and professional service from the outset, matching up my weight and health concerns with the most amazing surgeon at the Apollo Spectra hospital in New Delhi, who made good all the promises that had been made, and MORE. All arrangements were executed seamlessly. Very glad I found them and will certainly be using them again, should the need arise.
Steve Gofast recommends
IndiCure Health Tours.
May 21, 2019

The IndiCure folks (Jagruti) hooked me up with THE BEST doctors for my heart issues. Period. The Physicians were thorough, professional, fast, proficient and affordable. Dealing with Indicure was super easy, super fast and a very pleasant experience. I HIGHLY recommend this process for those with no insurance or those who cannot afford the 20% co-pay for expensive procedures. Check the cost against prices in the USA folks.
This is Why Hundreds of Patients from Across the World Trust IndiCure
Pioneers of Medical Tourism in India
Awarded as "Most Trusted Medical Tourism Brand"
10+ years of Delighting Medical Tourists
Panel of Best Hospitals and Doctors in India
Personalized Care and Attention
Dedicated Case Managers
Highly Discounted and Transparent Prices
All Inclusive Packages
No Language Barriers
Complete Hand holding
Visa Assistance
Wide Range of Accommodation Options
The content on the website (www.indicure.com) is intended to be general information and is provided only as a service. It is not medical advice and should not be taken as medical advice. It should not be used to diagnose or treat a health condition and is in no way meant to be a substitute for professional medical care.
All photographs on our website of before and after results are examples only, and do not constitute an implied or any other kind of certainty for the result of surgery. You are advised to see a surgeon in-person to assess what surgery may or may not accomplish for you.
It's also important to keep your expectations realistic and to understand that all surgical procedures carry risks and should never be taken lightly.