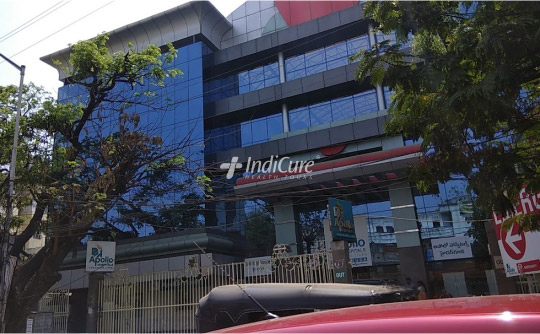 Apollo Hospital, Hyderguda, Hyderabad
Hyderabad
Multi-Superspeciality
Established In : 2006
Beds : 250
Accreditation : JCI, NABH, NABL
Apollo Hospital, Hyderguda is a multi-specialty hospital that opened in Hyderguda in 2011. It's one of Hyderabad's most technologically advanced hospitals.
Cosmetic surgery, bariatric surgery, diabetology, neurology and neurosurgery, gastrointestinal, urology, uncontrolled diabetes, preventive medicine, cardiology, endocrinology, orthopedics, and ENT are among the specialties and subspecialties offered by the hospital, which has over 30 departments.
Since 2017, the hospital has been doing primary and revision total knee replacement surgeries in accordance with National Pharmaceutical Pricing Authority (NPPA) rules issued by the Government of India in an order dated August 16, 2017. Also, starting on April 1, 2019, Apollo Hospitals has a new management structure.