6 Reasons for Why is Plastic Surgery Cheaper Abroad
Sep 02, 2023
Plastic Surgery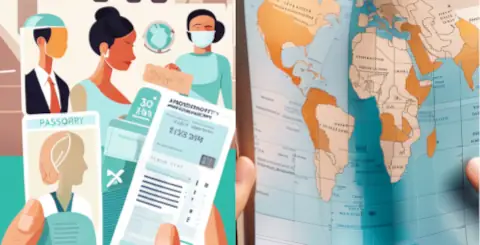 Plastic surgery has gained immense popularity over the years, not just for medical reasons but also for aesthetic enhancements. One intriguing phenomenon in the industry is that plastic surgery is cheaper abroad compared to many developed countries. Whether it is a facelift or a breast augmentation, people are more inclined to seek overseas cosmetic transformations.
In an era dominated by visual media and an incessant stream of carefully curated images, the desire to attain an idealized version of oneself has become an intrinsic part of modern culture. People are increasingly turning to plastic surgery to reshape features, reverse signs of aging, and attain the symmetrical beauty often portrayed by media and celebrities.
Technological advancements have significantly fuelled this trend. With cutting-edge medical techniques and state-of-the-art equipment, plastic surgery has evolved from a risky venture into a safer, more precise art form. Minimally invasive procedures, shorter recovery times, and natural-looking results have dismantled the barriers that once deterred individuals from undergoing cosmetic enhancements. As plastic surgery continues to evolve, its popularity is likely to persist, driven by the ever-present desire for self-enhancement and the pursuit of confidence and well-being.
However, it is crucial to recognize that plastic surgery is not solely driven by aesthetic motives. Medical reasons, such as corrective surgeries for congenital deformities or reconstructive procedures after accidents, highlight the functional benefits that these interventions can provide. The popularity of plastic surgery is, therefore, not just a matter of vanity; it is also a testament to the medical and psychological benefits that can be achieved. This article examines the reasons behind why is plastic surgery cheaper abroad.
Lower Labor and Operational Costs

Due to the difference in labour and operational costs, plastic surgery abroad can be more economical. In countries like India that are up-and-coming, skilled medical professionals' salaries are notably cheaper, including those of surgeons, anaesthesiologists, and nurses, in comparison to those in developed nations. This is a key factor in the reduction of the expenses associated with these surgeries.

Including administrative expenses, rent, and utilities, certain foreign countries like for example India are able to operate medical facilities at a much lower cost. Lower charges also result from economies of scale that allow clinics and hospitals to provide plastic surgery at much lower costs than that of wealthier nations.

Regulatory Differences

Another significant factor why plastic surgery is cheaper abroad is the variation in regulations and legal requirements. In some countries, regulatory bodies may have less stringent standards for medical facilities and practitioners, which can lower compliance costs. While this could raise concerns about safety and quality, many countries with affordable plastic surgery have reputable clinics that adhere to internationally recognized standards.

Exchange Rate Advantage

Having favourable exchange rates can be very beneficial. It allows for a better deal when dealing with international business and can help with overall profits. Having a good understanding of the market and staying up to date on the latest trends is crucial in making the most of this advantage. It is important to remember that exchange rates are constantly fluctuating and can make a big impact on finances. Being aware of this can help to make informed decisions when dealing with foreign currencies.

Foreign patients seeking plastic surgery abroad can benefit from the favourable currency exchange rates. Strong currencies in developed countries can result in high-cost procedures, making it difficult for foreign patients who wish to undergo surgeries in these developed nations. The appeal on the other hand can increase for individuals with stronger economies, as the exchange rate favours weaker currencies, making plastic surgery abroad cheaper and more affordable. Therefore, exchange rates play a significant role in the affordability of medical procedures overseas.

Reduced Administrative Costs

The bureaucratic processes and administrative costs linked to healthcare can be burdensome in developed countries. This often leads to increased overall medical expenses. Conversely, some countries like India are offering cheaper plastic surgery abroad have streamlined administrative procedures and simpler insurance systems, resulting in lower administrative costs that can be transferred onto patients.

Competition and Marketing Strategies

The cost of plastic surgery abroad is also influenced by the competitive environment in medical tourism. Countries that have positioned themselves as leading destinations for medical travel invest in marketing efforts and offer competitive pricing to attract patients. This healthy competition can result in lower prices and provide individuals seeking cheaper plastic surgery abroad with enhanced value for their money.

Different Cost of Living

The cost of living in a country directly affects the price of medical services, including plastic surgery. Countries with a lower cost of living tend to have lower operational costs for medical facilities, enabling them to offer plastic surgery at cheaper rates. Additionally, expenses related to medical equipment and consumables are generally lower in these countries, further contributing to the overall reduction in the cost of plastic surgery procedures.

India, one of the most preferred destinations for plastic surgery abroad, often offers more affordable procedures, attracting international patients seeking cost-effective solutions. While comparing plastic surgery overseas vs at home, there are several factors that need to be taken into consideration. Though both locations have skilled plastic surgeons, countries with advanced healthcare systems may have more cutting-edge technology. Stricter regulations in certain foreign countries can offer patients greater confidence in safety and quality standards. Communication can be smoother in India due to English-speaking medical professionals, whereas language barriers might exist at other locations. Travel logistics and recovery are additional considerations for those seeking surgery away from home. Ultimately, the choice depends on individual preferences, desired procedures, and the balance between cost, quality, and convenience. As individuals seek ways to gracefully combat the effects of time, cheaper plastic surgery abroad offers an affordable and effective means to regain youthful vitality and confidence.

In conclusion, the cheaper plastic surgery abroad is a multi-faceted phenomenon rooted in a combination of economic, regulatory, and geographical factors. Lower labour and operational costs, regulatory differences, exchange rate advantages, reduced administrative costs, competitive marketing strategies, and varying costs of living all contribute to the overall cost-effectiveness of plastic surgery procedures in foreign countries. While pursuing affordable and cheaper plastic surgery abroad can offer substantial savings, thorough research and due diligence are crucial to ensure the chosen clinic adheres to international standards of safety and quality.

If you are looking to get plastic surgery abroad in India, you can choose to contact IndiCure Health Tours, a highly reputable medical travel agency in India that has been delighting medical tourists for over a decade. IndiCure can provide you with comprehensive details about the best plastic surgeons in India and will handle all the necessary arrangements for your trip. This way, you can concentrate on your surgery and enjoy a stress-free surgical vacation in India.