How I Became a New Me in India: A Facelift Surgery in India Testimonial
Have you ever gazed at your reflection and sensed that you have fallen victim to the rapid aging process? Have you ever yearned for the ability to reverse time and regain a youthful, vibrant, and joyful appearance? If you respond affirmatively to any of these questions, then my facelift surgery in India testimonial will distinctly help you.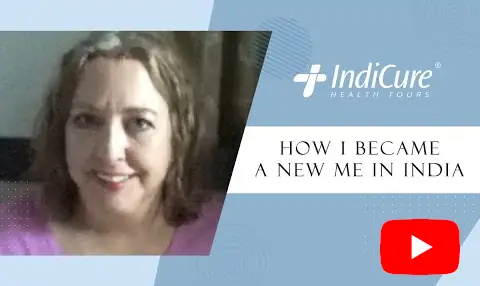 I am a 60-year-old female from the United States, and I made the choice to embark on a journey to India for a comprehensive transformation of my appearance. I had been grappling with dissatisfaction regarding how I looked for quite a while. My concerns included loose skin, under-eye bags, thinning hair, crooked teeth, and impaired vision.
My reflection seemed to echo the features of my mother, who bore a resemblance to Winston Churchill. No disrespect to them, but I aspired to see a different image when I looked at myself.
I had nurtured a deep desire to explore India, primarily due to my fondness for its culture and its people. Moreover, I had come across favorable accounts of the high levels of expertise among doctors in the country, particularly in the domains of plastic surgery and cosmetic dentistry. Consequently, I diligently set aside funds and secured a flight to India, with valuable assistance from IndiCure Health Tours, a medical tourism organization specializing in coordinating cosmetic treatments for individuals from around the world.
IndiCure provided exceptional and professional assistance throughout my journey. They efficiently managed all aspects of my trip, including hotel reservations, transportation arrangements, and the selection of the best plastic surgeon in India for my specific requirements. Additionally, they pleasantly surprised me with unexpected services like comprehensive health examinations and MRI scans.
I was truly impressed by the high level of care and service I experienced during my stay in India. The medical professionals were incredibly attentive and took the time to understand my concerns and preferences. They provided clear explanations and addressed all my inquiries. This was unlike anything that I had experienced before back home.
Additionally, they provided valuable recommendations that had not previously occurred to me. For instance, during a hospital visit, my surgeon inquired about any eye injuries. It was then that I disclosed my previous eye surgery complications in my home country, which had left me with blurry vision in my left eye for nearly a decade. To my surprise, the surgeon generously offered to rectify my vision issues.
Another noteworthy incident that left a strong impression on me occurred during a dental appointment for teeth whitening. I was pleasantly taken aback when the dentist proposed the use of temporary veneers to address my misaligned teeth. This unexpected suggestion proved to be a remarkable success, significantly improving both my smile and overall dental well-being.
In India, I underwent a series of procedures, which included:
The outcomes of these aesthetic plastic surgeries were truly remarkable. I was astounded by the significant improvement in my appearance, feeling much younger. My skin became smooth and taut, my eyes appeared brighter and more alert, my hair was thick and lustrous, my teeth were now white and perfectly aligned, and my vision had become clear and sharp. I truly felt like a rejuvenated person.
Yet the most wonderful aspect was not solely the transformation in my appearance but the profound change in how I felt. I experienced heightened confidence, boundless energy, increased happiness, and a profound sense of gratitude. It felt like I had been given a fresh start in life. My time in India was a true delight as I immersed myself in exploring this captivating country, meeting its warm-hearted people, immersing in its rich culture, and savoring its delectable cuisine.
Choosing India for my aesthetic makeover turned out to be one of the most rewarding decisions I have ever made. It was not merely a journey focused on enhancing my beauty through plastic surgery; it evolved into a voyage of improved health and contentment. It became a journey of self-transformation.
In this facelift surgery in India testimonial, for those contemplating plastic surgery in India, here are some of my additional recommendations:
Conduct thorough research and select a reputable clinic with experienced surgeons. If you are short on time or unsure where to begin, consider enlisting the assistance of IndiCure Health Tours. They have meticulously curated a roster of the finest plastic surgeons in India.
Prior to commencing any procedures, undergo a comprehensive health examination.
Clearly communicate your expectations to your surgeon.
Inquire about the total cost of your treatment and what is encompassed within it.
Be prepared to remain in India for a few weeks following your procedures.
Diligently follow your doctor's post-operative instructions during your recovery.
If you aspire to have a similar experience, I wholeheartedly recommend IndiCure Health Tours as your trusted partner for medical tourism in India. They will handle all the logistics to ensure your trip is secure, comfortable, and fulfilling.
Thank you for reading my facelift surgery in India testimonial, I hope my story will encourage and nudge you in the right direction for achieving your desired goals. For more information, visit IndiCure's website where you will find the most affordable plastic surgery packages in India. Or you can simply contact them via email at info@indicure.com or via WhatsApp at +919320036777.