How IndiCure Gave Me a High-quality and Affordable Plastic Surgery Abroad
Aug 02, 2023
Plastic Surgery
My Surgery Abroad
I recently returned from a 28-day trip to Mumbai, India, where I underwent surgery with IndiCure Health Tours, a company that specializes in medical tourism. I want to share some bits of my experience with you and why I would recommend IndiCure to anyone who is looking for a high-quality and affordable plastic surgery abroad.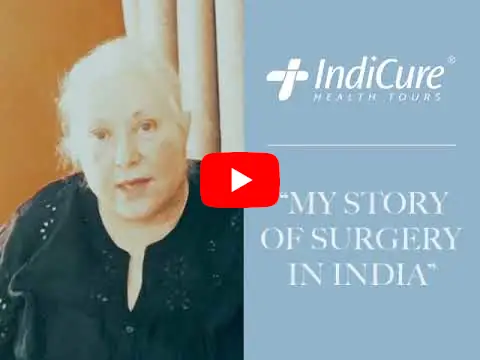 The Pre-Surgery Process
Before I even left my country, IndiCure Health Tours took care of everything for me. They arranged surgeon's appointment bookings, my medical visa, hotel, and transportation. They also provided me with all the information and guidance I needed to prepare for the plastic surgery abroad. They were very professional and attentive to my needs and concerns.
They sent me a detailed itinerary of my trip, along with a list of documents and items I needed to bring. They also gave me a phone number and an email address where I could contact them anytime if I had any questions or issues. They were always prompt and courteous in their responses.
When I arrived in Mumbai, they picked me up from the airport and took me to my hotel, which was comfortable and clean. The hotel staff were friendly and helpful, and they spoke good English. The IndiCure staff also accompanied me to the hospital for my pre-surgery tests and consultations. They introduced me to the plastic surgeon and the medical team, who were very knowledgeable and experienced. They explained the procedure, the risks, and the expected outcomes to me in detail. They also answered all my questions and addressed all my doubts.
They made sure I understood everything and gave me informed consent forms to sign. They also helped me with the payment process, which was very transparent and reasonable. They offered me various payment options, such as credit card, wire transfer, or cash.
The Surgery and Recovery
The surgery itself was a bit nerve-wracking, but I knew I was in good hands. The surgeon was very skilled and experienced, and the hospital was modern and well-equipped. The surgery went smoothly and successfully, and I was transferred to a private room for recovery.
The post-surgery pain was manageable with the medication they gave me. The hospital staff were very caring and attentive, sometimes too much so. They checked on me frequently and made sure I was comfortable and healing well. They also helped me with dressing changes and other aftercare services.
They monitored my vital signs, blood tests, and wound healing regularly. They also gave me instructions on how to take care of myself at the hotel, such as when to take a shower, how to manage pain, etc. They also prescribed me some antibiotics and painkillers to take home.
The IndiCure staff were also very supportive and encouraging throughout my recovery. They visited me regularly at the hospital and the hotel. They also chatted with me and listened to me when I felt lonely or bored.
They also arranged some sightseeing tours for me when I felt well enough to go out. They showed me some of the beautiful and fascinating places in Mumbai, such as the Gateway of India, the Elephanta Caves, and the Marine Drive. They made sure I had a good time and enjoyed myself while I was there. They also took care of all the logistics for me, such as booking tickets, hiring guides, arranging transportation, etc. They were always there for me whenever I needed them.
The Final Verdict
I have to say that my experience with IndiCure Health Tours for my plastic surgery abroad was really wonderful. They provided me with excellent care and service from start to finish. They made me feel welcome and valued as a patient and a guest. They also helped me save a lot of money compared to having the surgery in my own country.
I honestly do not think I would get anywhere near that level of care in my own country. I think IndiCure Health Tours is a company that truly cares about their customers and their well-being. I would definitely recommend them to anyone who is looking for plastic surgery abroad or a so-called surgical vacation in India.
Of course, you have to be realistic about your expectations. The surgery is not a walk in the park, and you have to be prepared for some pain and discomfort. You also have to be careful about hygiene and infection prevention. And you may not have a lot of time for vacationing, depending on your recovery speed.
But if you plan accordingly, you can also enjoy some of the amazing sights and culture of India while you are there. And you can return home with a new look and a new outlook on life.
That's my story. Thank you for reading.