Chin augmentation in India
Plastic surgery tourism to India has been on rise, thanks to the availability of top plastic surgeons in India and affordable plastic surgery prices in India. Chin augmentation through chin implants is a popular surgery which enhances the facial features. Chin implant surgery is quite popular among westerners as the plastic surgery cost in India for face is much less than Europe and United States.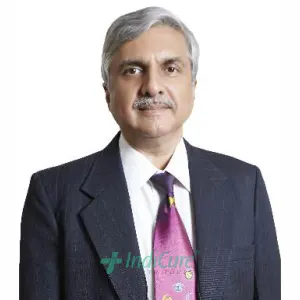 Overview
Chin augmentation is the plastic surgery that restructures and improves the size of the chin. This is achieved through implants or relocation and reshaping of bones. Chin augmentation surgery is the cosmetic surgery for people with small and receding chin to make it harmonious or balance its proportion with the other facial features.
Why is Chin augmentation surgery done
Some of the common causes for chin augmentation are:
Weak and /or receding chin
Poor profile of a person with weak chin can make the nose seem prominent and large
As age advances lax jaws and lack strength
Severe trauma and diseases where facial bulk is missing and facial reconstruction is required
The reasons for undergoing chin augmentation surgery can thus be both aesthetic and for functional reasons
Treatment options:
The chin implant can be done by using either of the
Injectable fillers
These include collagen, hyaluronic acid, hydroxylapatite and polymethyl methacrylate. The first two options are temporary and can last for months and then absorbed into the body. PMMA is more permanent. All these injectable fillers are not easy to remove, they can form lumps and may move to a different place.
Solid implants
Implants are more commonly used for chin augmentation and give long lasting results. Synthetic implants are usually made of silicone that is a flexible material but poses no complications such as rupture or leak. Solid chin implants can also be made of bone or cartilage taken from another site in the body. This chin augmentation method is suitable when chin is reconstructed due to loss of structure in cases of accident and certain diseases.
Candidates
Chin augmentation is done for people with weak and /or receding chin but have normal dental bite relationship. The main purpose is to bring about proportion and balance the facial features. Common cases for chin augmentation include:
Sharp chin shape
Chin that is too square
Protruding nose
Bulky neck
Procedure
Chin augmentation is usually combined with other facial surgeries like Rhinoplasty or cheek implants to get a better balance between the features of the face.
In a procedure which requires only implant, the procedure is as follows:
Anaesthetise the patient. It can be local or general depending on patient and surgeon's preference.
Incision is made either outside, on the underside of chin or from inside to create a pocket below the muscles anterior to the chin bone
The chin implant is placed in the pocket flush to the bone and attached to the bone with sutures or screw
The incisions are sutured and packed to heal
When surgery involves rearranging bones the process is as follows:
Anaesthetise the patient
Incision is placed on the lower gums to gain access to chin bone.
Bone chisels and bone saws are used to cut the jaw bone.
The separated bone parts are connected with wires and screws after they are rearranged.
The incisions are closed with sutures and packed
Expected Results
You can expect a stronger or more defined jaw line, which will improve the appearance of your face. The results stay for a lifetime.
Recovery
Depending on the type of anaesthesia used, you may be discharged on the same day or might require an overnight stay at the hospital. Swelling or distortion of the chin may last for one or two weeks. You can return to your work in a week's time and resume vigorous activities in about five to six weeks.
Time and Cost
The surgery can last from thirty minutes to one and one-half hours. Chin augmentation surgery is done on a day care basis or you would need to stay overnight at the hospital following chin implant surgery in India. You would need to be in town for another 5-6 days after the procedure.
Chin augmentation cost in India
At IndiCure, we recognize the significance of excellent health and well-being of our guests and hence our objective is to provide best chin augmentation in India at affordable prices. A preferred association with best plastic surgery hospitals in India and top plastic surgeons in India helps us advise you about:
Best chin augmentation in India
Most affordable chin augmentation cost in India
The plastic surgery cost in India for face varies with the type of surgery, surgeon, facility and the city where you choose to get the surgery done. The cost of chin implant surgery in India starts from around USD 1,500 onwards depending on various factors.
An individually allocated case manager takes personalized interest to design a tailor-made treatment plan for every guest and will tell you of the duration and cost for the chin augmentation surgery in India.
Please send us the pictures of your face taken from the front and sides to info@indicure.com for a quick response from the case managers.
IndiCure Cares
We encourage you to educate yourself about chin augmentation surgery in India, and also the benefits from the right kind of jaw surgery before making a choice.
IndiCure thus invites you for a free consultation with the top plastic surgeons in India and assures you hassle free arrangements for examinations, surgeries, recovery, travel and stay in India.
You can be rest assured that with IndiCure's expertise, we bring in a wonderful experience of cosmetic surgery tourism in India, which we have been doing so for almost a decade now.