Piles treatment in India
Overview
Piles are haemorrhoids that have become inflamed. Haemorrhoids are masses, clumps, cushions of tissue in the rectum, the last part of the intestine, commonly known as anus. Haemorrhoids are full of blood vessels, support tissue, muscle and elastic fibres. You may be surprised, but we all have them. It is only when the haemorrhoidal cushions become too big (inflamed) that problem occur - when this happens they are called piles or pathological haemorrhoids.
Some of the common symptoms of piles are:
Loss of blood while passing stools
Itchiness, redness or soreness around the anus
Pain and mucus discharge while emptying the bowels
Feeling of bowel fullness even after defecation
Feeling of hard lump around the anus, which is often very painful
Piles can either be in the inside or outside the anus. Internal piles typically are 2 to 4cm above the opening of the anus and are much more common. External piles occur on the outside edge of the anus.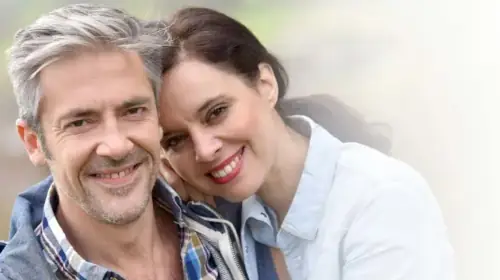 Although piles can be treated and managed with medications, high fibres diet and large fluid intake, but sometimes they can develop other complications which need surgical intervention.
Cause for piles
Following are some of the common factor that can cause piles;
Chronic constipation and excessive straining during passing stools
Sitting on firm or hard surfaces for long duration
Intense and heavy manual labour or lifting heavy objects
Pregnancy is one of the factors,because of added weight and pressure on bowels.
Hereditary
Treatment options
With the exception of enhancing your diet which is most important factor to treat and prevent the occurrence of piles, the following are the other treatment options for treating haemorrhoids.
Improving dietary habits. Intake of high fibre diet including vegetables, fruits, cereals and plenty amount of water helps in soft bowel movements with easy and regular motions.
Drug therapy and medications including the astringent ointments, laxatives and suppositories to shrink the haemorrhoids.
Banding and ligation of haemorrhoids using proctoscope to shrink the size of haemorrhoids.
Surgery
The commonly performed surgical procedures are;
aemorrhoidectomy- haemorrhoidectomy is the procedure during which the excess tissue that is causing the bleeding is surgically removed. The surgery can be done under local/ spinal or general anaesthesia. Haemorrhoidectomy results in complete removal of piles.
Haemorrhoid stapling –haemorrhoid stapling, also known as Hemorrhoidopexy, is the procedure where blood flow to the haemorrhoids is blocked with the help of staples thereby causing the tissue to shrink and shed off. This procedure is less time consuming and less painful than haemorrhoidectomy.
Other minimally invasive options for reducing the size of or removing haemorrhoids include:
Sclerotherapy: Sclerotherapy entails injecting a medicine in the haemorrhoids resulting them to shrink and eventually shrivel up.
Laser: in this a specialized and defined laser beam is used to let the tissue burn away causing pain relief.
Rubber band ligation: This involves placing an elastic band around the bottom of the pile inside the anus leading to discontinuation of the blood supply, resulting in the death of the tissue and it eventually falls off.
Candidates for Piles surgery
Patients having severe and large haemorrhoids (grade 4), when there is no relief with conventional therapy and medications, are candidates for piles surgery.
Procedure
The surgery is done under local or general anaesthesia depending on the type of surgery, size and location the haemorrhoids
Once the anaesthesia takes effect, the surgeon will cut the large haemorrhoids by one of the following methods,
Small rubber band is wound the base of around a haemorrhoid to shrink it by blocking blood flow
Stapling a haemorrhoid to block blood flow, causing it to shrink
Using a knife (scalpel) to remove haemorrhoids. You may or may not have stitches.
Recovery
There would some pain and discomfort after the surgery which can be relieved through pain medications. You would needto stay at the hospital for 1-2 days and another week in India before you can go back. You can expect to make full recovery within about 14 days.
Expected Results
Haemorrhoid surgery is effective in almost all cases. However, it's important to eat a high-fibre diet, maintain good hygiene, and avoid becoming constipated, which can cause new haemorrhoids to form.Avoid any activities that involve heavy lifting or pulling
The following will help you to recover faster and avoid developing new haemorrhoids in future:
Diet changes, such as eating foods high in fibre
Making lifestyle changes, such as losing weight
Adopting a regular exercise program
Staying hydrated by drinking at least eight to ten glasses of water each day
Using a stool softener/ laxatives to avoid straining during bowel movements
Time
You would need to stay at the hospital for 1-2 days and another week in India before you can go back. You thus need a total 8-10 days to get the piles surgery in India.
Cost of Piles Surgery in India
At IndiCure we recognize the significance of excellent health and well-being of our guests and hence our objective is to provide best haemorrhoid surgery in India at honest affordable prices. A preferred association with best hospitals in India and top surgeons in India helps us advise
The latest Piles surgery in India
The most affordable cost of haemorrhoids surgery in India
The cost of piles surgery in India varies with the type of procedure chosen, your medical condition, city and the facility where you choose to get the surgery done.
An individually allocated case manager takes personalized interest to design a tailor made treatment plan for every guest and will provide with a specific time and piles surgery cost in India.
Medical history and diagnostic reports may be sent to info@indicure.com for an early response from the case managers.
IndiCure Cares
We encourage you to educate yourself about piles surgery in India, benefits from the right kind of procedure and then make an informed decision.
IndiCure thus invites you for a free consultation with chosen best hospitals in India and top surgeons in Indiaand assures you hassle free arrangements for examinations, procedures, recovery, travel and stay in India
You can be rest assured that with IndiCure's expertise, we bring in a wonderful experience of medical tourism in India, which we have been doing so for almost a decade now.