Low cost slip disc treatment India
Overview
Lumbar spine surgery in India
Lumbago, or what is more commonly known to people as lower back pain , is one of the most widespread and prevalent spinal problems. The reason for such persistent back pain is any kind of pathological problem in the lumbar region of the spine, which is made up of the last five vertebrae.
Lumbar spine problems are most often caused by herniated inter-vertebral discs, anomalous developments on the vertebral bodies (osteophytes), which apply pressure on the spinal nerves that leads to narrowing of the spinal column around the spinal cord. The most important procedures followed in a lumbar Spine Surgery are decompression and fusion.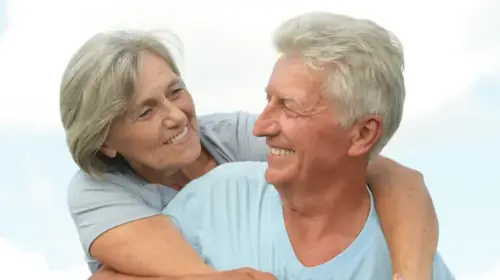 Decompression : Lumbar Decompression spine surgery in India is performed to assuage pain caused by pinched nerves. The surgery is generally recommended in cases of spinal stenosis caused by thickened joints, loosened ligaments, bony growths, or disc herniation.
The various procedures used for Decompressing Lumbar spine are:
• Discectomy
• Laminotomy or Laminectomy
• Port Hole Decompression
• Foraminotomy or Foraminectomy
• Osteophyte removal
• Corpectomy
Fusion : Lumbar fusion surgery in Indiahas two individual approaches. The most common process used is the posterior approach, where the surgery is done from the back. The three main Posterior fusion techniques are:
• Postero lateral gutter fusion surgery
• Posterior lumbar interbody fusion (PLIF) surgery
• Transforaminal lumbar interbody fusion (TLIF) surgery
The anterior approach involves placing the bone directly into the section between the vertebrae where the shock-absorption disc had been situated.
Candidates
Lumbar spine surgery in India is indicated for p eople who have pain that extends (radiates) from the back to the buttocks or back of thigh, pain that interferes with daily activities, weakness of legs or feet, numbness of legs, feet, or toes, loss of bowel of bladder control, had physiotherapeutic & medication input, but that hasn't helped.
Expected Results
Most patients can expect a dramatic and lasting improvement in their back and leg pain after the lumbar spinal surgery . Though the success rates are excellent in Lumbar surgery , it can be lower in patients who smoke, are overweight, have diabetes or other significant medical illnesses, have osteoporosis, or who have had radiation treatments that included the lower back. Good nutrition and slowly increasing activity (as recommended by your physician) in the recovery period can help achieve success.
Recovery
You are likely to experience pain and discomfort after the surgery which will be controlled with pain killers prescribed by your surgeon. You would be advised to walk the same day or the next after the surgery to prevent any clot formation. You would also be advised to do breathing exercises after the lumbar surgery for better circulation of blood and decrease the risk of any lung problem. You would need to stay at the hospital for about 5-6 days after the surgery and can go back home with specific instructions to follow. Many people return to work in 3-4 weeks after the surgery. But you may or may not be allowed to do heavy work depending upon your specific condition.
Time & Cost
The total duration of hospital stay required for the procedure is 4-7 days. One can generally return to work or other normal activities within five to six weeks of the surgery. A total of two weeks is required for Lumbar Spine Surgery in India.
Approximately, the all inclusive cost of combined lumbar decompression & fusion surgery in India or the disc replacement surgery in India for a single level starts from around INR 390,000 (approx. USD 6,500) and varies depending on the approach used, expertise & skill of the surgeon, facility & city you choose to get the procedure done.Your case manager shall help you with case specific cost after you provide with the medical reports.
IndiCure Cares
Any surgery is a serious proposition. It requires immense amount of deliberation, conversations, and forethought. At IndiCure, we understand the importance of every surgery conducted, and therefore, we treat our guests with utmost care and professionalism.
We are extremely sensitive towards your requirements and all the surgeries are conducted by acknowledged and experienced surgeons. We encourage you to educate yourself about the procedures before any confirmations.
For further information or free consultation, we request you to fill in inquiry form on the website and send medical reports to info@indicure.com. IndiCure assures you that all arrangements for examinations, surgeries, and post-operative recuperation will be ably taken care of.