How I Achieved My Dream of Having a Gastric Bypass in India
Jun 19, 2023
Gastric Bypass
Hi everyone, my name is Pauline Murti and I live in the far north of New Zealand. I want to share with you my story of how I travelled to India to have a gastric bypass surgery and how it changed my life for the better.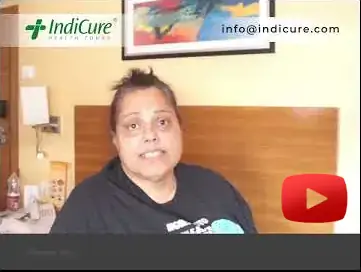 Why did I choose to have a gastric bypass in India?
I have always struggled with my weight and tried various diets and exercise programs, but nothing worked for me. I was diagnosed with obesity and had several health problems related to it, such as high blood pressure, sleep apnea, and joint pain. I was unhappy with my appearance and my quality of life.
I had always dreamed of having a gastric bypass surgery, but it was too expensive and difficult to access in New Zealand. Our doctors are mostly Indians anyway, so it made sense to go for a gastric bypass in India. I started doing my research online and found out that India has some of the best bariatric surgeons in the world and that the cost of the surgery is much lower than in New Zealand.
How did I find IndiCure Health Tours?
One of the doctors that kept popping up in my research was from Mumbai. He has over 20 years of experience in bariatric surgery in India and has performed more than 10,000 procedures with excellent outcomes. He is also affiliated with some of the best hospitals in India that have state-of-the-art facilities and equipment.
I decided to contact IndiCure Health Tours, a medical tourism company that helps international patients arrange their medical trips to India. They have a team of experts who guide you through every step of the process, from choosing the right doctor and hospital to booking your flights and accommodation.
I was very impressed by their professionalism and responsiveness. They answered all my questions and doubts promptly and clearly. They also gave me all the information I needed about the types of surgeries, the risks and benefits, the pre- and post-operative care, and the recovery process.
How was my experience in India?
I picked a date for my surgery and booked my flights. I was a bit nervous about traveling to a foreign country for such a major operation, but IndiCure Health Tours reassured me that everything would be taken care of.
They were right. As soon as I landed in Mumbai, I was greeted by a friendly representative who took me to my hotel. The next day, I went through several tests to make sure I was fit for the bypass surgery. They scanned my liver, lungs, heart, and blood sugar levels. They also checked my previous test results from New Zealand.
I felt very safe and well-prepared for the gastric bypass in India. The hospital was clean and modern, and the staff were courteous and attentive. My bariatric surgeon met me before the surgery and explained everything to me in detail. He was very kind and confident.
The surgery went smoothly and successfully. I had a small complication with my heart rate after the surgery, but it was quickly resolved. I stayed in the hospital for two more days and then moved back to my hotel.
How is my recovery going?
I am now on a liquid diet for four weeks, followed by a pureed diet for another four weeks. After that, I can gradually introduce solid foods into my diet. I have to take vitamin supplements every day and follow up with my doctor regularly.
I don't feel hungry at all because of the gastric bypass. I also don't have any cravings or temptations for unhealthy foods. I feel lighter and more energetic every day.
I have already lost a lot of weight since the surgery. I don't know exactly how much because I don't have a scale here, but I can see it in my clothes and in the mirror. I am so happy with the results and I can't wait to see the final outcome.
What else did I do in India?
Apart from having the gastric bypass in India, I also had a chance to explore Mumbai and its surroundings. It is a fascinating city with a lot of diversity and culture. I saw some amazing sights, such as the Gateway of India, and the Marine Drive.
I also met some wonderful people, both locals and fellow travellers. They were very friendly and helpful. They taught me some words in Hindi, such as "Namaste" and "Shukriya". They also introduced me to some delicious Indian dishes, such as dal, roti, and biryani.
I had a great time in India and I learned a lot from this experience. It was not just a medical trip, but also a personal and cultural adventure.
Would I recommend IndiCure Health Tours?
Absolutely. They made my dream of having a gastric bypass come true. They were professional, reliable, and supportive throughout the whole process. They took care of everything for me and made me feel comfortable and safe.
My bariatric surgeon is an excellent surgeon and a wonderful person. He gave me a new life and a new hope. He is one of the best in his field and I am very grateful to him.
If you are considering having a gastric bypass in India or any other weight-loss surgery in India, I highly recommend IndiCure Health Tours. They will help you achieve your goals and transform your life for the better.
Thank you very much IndiCure Health Tours for everything you have done for me. You are amazing!