How to Ensure Safety When Having Plastic Surgery Abroad
Jun 12, 2023
Plastic Surgery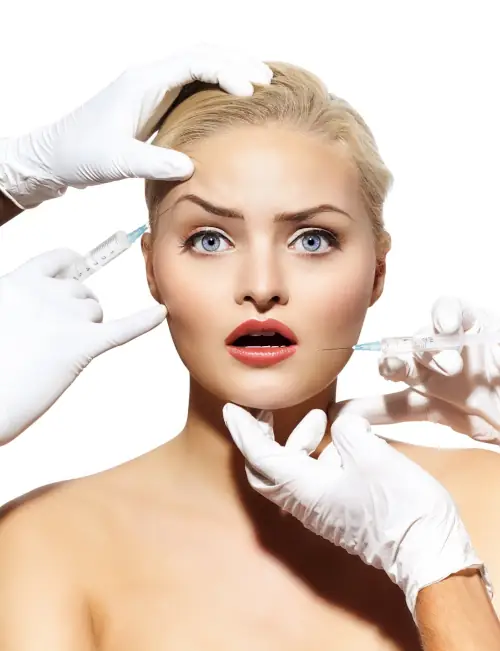 Plastic surgery abroad
Are you dreaming of a new look but worried about the high cost of plastic surgery in your country? You are not alone. Many people like you are choosing to travel abroad for aesthetic plastic surgery and enjoy the benefits of quality care, affordable prices and exotic destinations. But not all cosmetic surgery abroad is safe and effective. Some people end up with botched results, infections or complications due to substandard facilities or unskilled surgeons. How can you avoid these pitfalls and have a smooth and successful plastic surgery abroad? Here are some expert tips from IndiCure Health Tours, the leading provider of plastic surgery in India:
Don't compromise on quality for price.

When it comes to cosmetic procedures, you may be tempted to look for the cheapest option available. However, this can be a very risky decision that can have serious consequences for your health and appearance. You should never trust anyone who offers you with substances that are not approved by the FDA or other regulatory agencies. These are often administered by unqualified individuals in unsanitary settings. Substandard implants like Breast implants, buttock implants etc. not approved by FDA can have serious implications on your health. They can cause infections, scarring, disfigurement, tissue damage, nerve damage, blood clots, and even death. If you experience any of these complications, you will need to undergo expensive and painful corrective surgery to remove the foreign material from your body.

Therefore, you should always do your diligent research before choosing a cosmetic procedure. Look for a reputable and certified plastic surgeon who has experience and expertise in the field. Ask for before and after photos of their previous patients and read reviews and testimonials. Make sure they use only FDA-approved products and follow strict safety protocols. Remember that cosmetic procedures are not something to take lightly or bargain over. They are medical interventions that require skill and care. You deserve the best quality and results for your money and your health.

Do your research on the surgeons.

Before you decide to travel abroad for plastic surgery, make sure you know the following information about the surgeons who will perform the procedure:

What are their qualifications and certifications? Are they specialized and board-certified in plastic surgery?
How much experience do they have in performing similar procedures?
What associations or memberships do they belong to?
Can you see before and after pictures of their previous patients?
Are they registered with the relevant national authorities?
Do they belong to any international associations of plastic surgeons?
What language do they speak? Can they communicate with you effectively?
Have they ever faced any malpractice lawsuits or complaints?
Talk to the surgeon directly. Ideally, have a video chat with them to make sure you feel comfortable and confident with them.

Check the credentials of the clinic or hospital.

It is important to know where you will be operated and what kind of facilities and services they offer. Look for the following:

What is their infection rate and how often do they have unexpected complications or returns to the operating room?
What language does the staff speak and how well can they assist you?
How long will you stay under medical supervision after the surgery?
Do they have emergency equipment and protocols in case of any problems?
When was their last inspection and what were the results?
How many staff members are there per patient during the day and night?
Have they ever received any negative feedback or complaints from patients?
Who else will be involved in your care, such as nurses, assistants, or anaesthesiologists?
How qualified are they and what are their roles?

Be honest about your health and background.

To get the best advice from medical experts about the cosmetic plastic surgery you want, you need to tell them your medical history and other important details during the first consultation. This way, they can ask you more questions and guide you better.

It is important to communicate about the previous surgeries you have undergone, medication you are on, and any allergies/ history of complication you have had.

Be honest about what you hope to achieve with the cosmetic procedure.

It is extremely important that you have realistic expectations from your surgery. You should not expect your cosmetic surgery to make you look like someone else. Trying to change your appearance too much may not be a good idea. Your plastic surgeon can help you understand the realistic outcomes and risks of the surgery.

Get references from past patients.

One of the best ways to know what to expect from cosmetic surgery abroad is to talk to people who have done it before. They can give you honest opinions and insights about their experience, the surgeon, the clinic, and the outcome.

When the information comes directly from the horse's mouth, it would give you a pragmatic idea of your surgeon's skill/ expertise, idea about the place where you are visiting and would thus help you prepare better for your plastic surgery trip abroad.

Make sure there is no language barrier.

Communication is key for a successful plastic surgery abroad. You need to be able to understand and be understood by the surgeon, the staff, and anyone else involved in your care. If there is a language difference, make sure there is a reliable interpreter available at all times.

Choose a reliable and experienced medical tourism company.

One of the most important steps to take when planning to travel abroad for medical treatment is to choose a reliable and experienced medical tourism company. A professional medical tourism service can provide you with many benefits and advantages that can make your journey easier and more comfortable. They can help you with the following aspects:

Consultations: They can connect you with qualified and reputable doctors and hospitals in your destination country and arrange virtual or phone consultations for you. They can also help you with getting a second opinion or comparing different treatment options and costs.
Itinerary planning: They can help you plan your travel dates, flights, visa, insurance and other documents that you may need for your trip. They can also advise you on the best time to travel, the duration of your stay and the recovery period after your treatment.
Appointments: They can book your appointments with the doctors and hospitals in advance and coordinate with them to ensure that everything goes smoothly. They can also remind you of your schedule and any preparations that you need to do before your treatment.
Local transportation and accommodation: They can arrange for your airport pick-up and drop-off, as well as your inland transfers including transportation between your hotel and the hospital. They can help you find a suitable hotel or apartment that meets your budget and preferences. They can also assist you with any special requests or needs that you may have during your stay.
Guide and Mentor: When you are in an unknown country, it is important that you have a local guide/ guardian who you can trust. It is all the more important when you are travelling for a medical procedure. You can always fall back upon a reliable medical tourism company who has a good number of years' of experience, has sufficient online presence and an established reputation.

By choosing a professional medical tourism service, who have a track record of helping foreign patients, you can ease most of your concerns and enjoy a hassle-free medical trip.

By following these tips, you can ensure that your aesthetic plastic surgery abroad is safe, affordable, and effective.

IndiCure Health Tours ensures that the surgeons and hospitals it works with are of the highest quality and have verified credentials. You can rely on IndiCure to take good care of you when you choose them for your overseas plastic surgery.