Plastic Surgery in India- Plan Your Trip with IndiCure
Jan 03, 2023
Plastic Surgery
Plastic surgery is very popular these days among men and women of all ages. In an urge to look younger and sharper, or to correct the physical deformities, people prefer to undergo the knife rather than wait or suffer in silence. This is because of better safety of medical procedures, access to better care at affordable cost, changing societal norms and more disposable incomes.
Plastic surgery is a great option to rejuvenate yourselves and get back in shape, and hence it is growing in popularity. Procedures such as Rhinoplasty, cheek augmentation, liposuction, tummy tuck, breast reduction change the way you look and feel. In some cases, aesthetic surgeries can rejuvenate and make you look much younger than your actual age, face lift is a good example.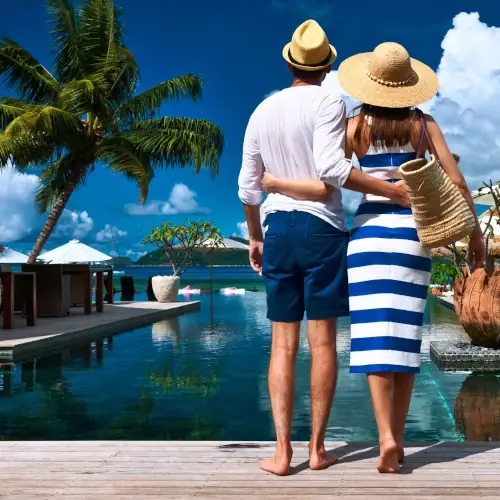 We have been providing end-to-end management of plastic surgery tours to India for more than a decade now. People from 50+ countries trust us for their trip for plastic surgery in India.
From helping you avail of a medical visa, booking flight tickets, and planning your accommodation to booking the surgery with the best surgeon, we do it all. That's not all, we also offer post-surgery services in the form of support for booking doctor consultations, arranging medicines and errands, booking suitable accommodation for you, local sightseeing, and helping you with your recovery even after you go back to your country.
This article will give you an overview of plastic surgery in India and how we can help you plan one seamlessly!
What Is Plastic Surgery?
Plastic surgery is a surgical procedure that involves restoring and restructuring the human body. The 2 categories of plastic surgery are reconstructive surgery and cosmetic surgery.
Reconstructive surgery - This surgery is done to restore a particular body part or make it functional again. Burn treatments or microsurgeries are examples of reconstructive surgery. Reconstructive surgery is typically done after a person has met with an accident or sustained severe injuries. It is also done for restoring certain body parts which had to be removed because of a disease, such as breast reconstruction after mastectomy (breast removal) because of cancer.
Cosmetic surgery - It is also called aesthetic surgery. True to its name, this surgery is done to improve a person's appearance. Highly popular among men and women of all ages these days, aesthetic surgery not only makes you look young and in shape, the surgery has shown to increase the self image and confidence in people who suffer from poor self esteem because of body issues. Besides, procedures such as blepharoplasty, face lift and breast lift, tummy tuck tend to rejuvenate you and turn the clock back on your face and body.
Plastic Surgery in India
Over the years, India has become a go-to destination for plastic surgery. An increasing number of people from across the globe are choosing medical tourism for plastic surgery in India. The state-of-the-art medical infrastructure and healthcare development have made India a great destination for plastic surgery. According to a report, India ranks 5th in the plastic surgeries performed in the world and the surgeries account for 10-15% of plastic surgeries performed worldwide.
India has a great pool of highly skilled and experienced plastic surgeons. Whether you're looking for facial reconstructive surgeries or ear shaping, plastic surgeons in India cater to an array of plastic surgery requirements.
The best part is that the plastic surgery costs in India are much lower than in other countries. If you compare the plastic surgery costs in India with that of the US or UK, the cost would be between 50-70% less, making plastic surgery in India a great proposition for people who do not afford the surgery in these countries. Even people from Africa and the Middle east prefer coming to India because of quality care at much economical prices.
Requirements For Travelling to India For Plastic Surgery
To undergo plastic surgery in India, you must have a medical visa for which you need to have a passport valid for a minimum of 6 months. If you are travelling with a caretaker or a family member, you have to also secure a visa for them.
Questions to Ask Before Your Trip for Plastic Surgery in India?
Here are some factors that you should consider while booking your trip for plastic surgery in India:
Your Plastic Surgeon

The results and your experience of undergoing plastic surgery depend to a great extent on how good your plastic surgeon is. It is thus very important to know who will be your plastic surgeon. It is important that you get answer to these questions-

What is the qualification of the surgeon performing the surgery?
How experienced he is?
How many similar procedures has he performed?
Is he a member of the international plastic surgery association?
Any before-after pictures that you can see?
Is he willing for a video consultation before you commit for the surgery?
Any cases of malpractice against him?
Does he/she speak your language?

It is very important that you get answers to all these questions before you commit to go under the knife.

IndiCure associates only with a chosen few top plastic surgeons in India who qualify as per our stringent association criterion. So, when you plan your plastic surgery in India, you can rest assured that you will be in safe hands.

Medical Facility

Will the surgery take place in a hospital set up or simply a doctor's private clinic?
Do they follow appropriate safety practices?
Do they have emergency back up?
Is the facility accredited?
Do the nurses and support staff understand your language?
Which language would your notes be in?

You should thoroughly research all this before making a move. You would need support and help after the surgery and language can be a challenge if people at the hospital do not understand your language. Besides, the hospital should be well equipped to handle any situation, in case it may arise.

India is a big country with 28 states. It is important to shortlist relevant surgeons and hospitals that meet your requirements before planning a trip. At times, you'd also want to explore the country and its rich diversity. Hence, it is important to select a location beforehand.

IndiCure only associates with a chosen few top plastic surgery clinics in India who qualify as per our stringent internal criterion. So, when you plan your plastic surgery in India with, you can rest assured that you will be in a well equipped medical facility.

Plastic Surgery Cost

It is important to get a total cost that encompasses everything - right from accommodation to the cost of surgery and medical care post-surgery. Evaluate different options before taking a final call. Check if the cost quoted to you includes-

Pre-operative investigations
Anaesthesia
Meals
Follow up consultations
Compression Garments
Accommodation after discharge from hospital

Make sure you are aware what your package includes and how much extra you should anticipate to spend.

Though cost is an important factor to keep in mind while making the choice, we always advise that cost should not be the only criteria for making the choice. You should look into all the factors before making the final choice.
Travelling to a different country, taking care of yourself, preparing for the surgery, and making all the arrangements definitely sounds overwhelming. And that's exactly the reason you should take assistance from an experienced and trusted medical travel partner.
Our case managers will interact with you and customise your plastic surgery tour to India as per your requirements.
IndiCure is the most reputed medical tourism company in India having served hundreds of people seeking plastic surgery in India from across the world. Our network of select plastic surgery hospitals and best plastic surgeons in India offers you nothing but the best in class care and services for plastic surgery in India.
Book a consultation call with our experts now! Write to us at info@indicure.com or Call/WhatsApp us at +91-9320036777.