8 Best Plastic Surgery Vacation Packages with IndiCure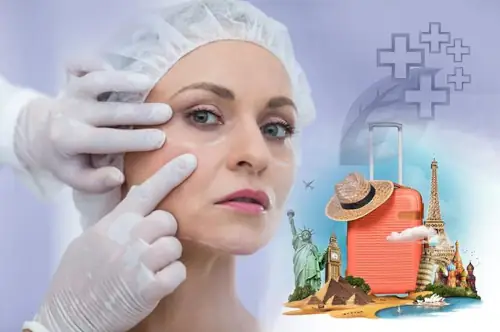 Plastic surgery saw the light of day back in the 1800s, and has not looked back ever since. But the search for the right hospital and an expert surgeon can still be tiring. Not to mention the merry-go-round of flight tickets, visas and accommodation if the desired specialist is across the globe - it is exhausting at the very least.
Thanks to modern times, plastic surgery now comes in various packages. These packages take you on a wonderful, stress-free surgical journey. While the variety of inclusions may differ, these packages are designed to look after most of your needs. Thus, instead of going through the chaotic journey of planning surgery, and travel and accommodation and visa and various other things, it is wiser to opt for a plastic surgery package that encompasses all your needs in one place.
What Makes India a Good Destination for Plastic Surgery?
India ranks among the top 5 destinations in Asia for plastic surgery, according to the Medical Tourism Association (MTA). Home to some of the best professionals in this field, modern techniques and instruments of high quality are also more accessible in India.
Most importantly, the cost factor plays an important role in pushing India far ahead in the race. The cost of plastic surgery in India can range anywhere between INR 20,000 to INR 3,00,000. Depending on other post-surgery services required, such as consultation, the cost may increase. India is an affordable alternative compared to its counterparts, with 60-70% lower cost of plastic surgery in India as compared to those of other developed countries.
All Inclusive Plastic Surgery Packages With IndiCure
With more than 10 years of delighting people from various countries with great plastic surgery deals, IndiCure continues to be the most trusted medical tourism company in India. Especially in the field of plastic surgery, we work with the best surgeons across the country. For your medical trip, we bring you some of the most affordable packages that barely leaves you little to worry about. These packages take care of most of your needs (if not all) on this journey. You can choose from any of the below all inclusive plastic surgery packages or even request for a tailor made package for you.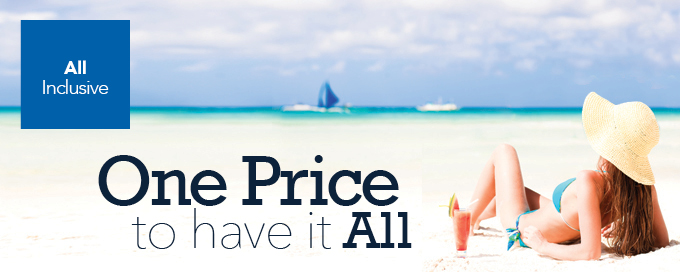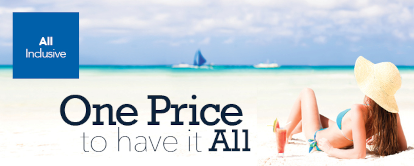 IndiCure's Comprehensive Packages
Face and Neck Lift: A face and neck lift contours your lower face, jawline and neck resulting in a beautiful, naturally young appearance. We have got it all covered with our range of surgeons, thus, you can expect only the best results. Act on the way you feel and love the way you look!

Starting Package - $4350

Tummy Tuck and Liposuction: Say goodbye to excess tummy flab and hello to enhanced and curvy love handles with Lipoabdominoplasty surgery! This surgery not only removes unnecessary fat but also gives your tummy a new look. The journey to those curves is only a call away!

Starting Package - $4150

Breast Reduction and Lift: Get rid of back pain (we know it's real) induced by your breasts with breast reduction surgery. If the weight or drop of your breasts is the problem, this package is for you. Travel back to youth with perky, uplifted breasts and wear your favorite tops with no hesitation.

Starting Package - $3950

Breast Augmentation: With this surgery, the result is an ample bosom with an increase in the size, shape and fullness of the breasts. Whether it is done to renew drooping breasts or augment underdeveloped breasts, one thing is for sure - the confidence after the surgery is addictive and free of cost!

Starting Package - $3950

Mommy Makeover: Getting back in shape post-pregnancy is as difficult as getting cheap prices for surgeries outside India - feels nearly impossible! Not with our Mommy Makeover package entailing liposuction, tummy tuck and breast reduction at a huge discount. The after-surgery look will make you and your friends go, "Ooh, mama!"

Starting Package - $6250

Brazilian Butt Lift: Who says no to a fuller, more lifted posterior? The Brazilian butt lift changes the way your buttocks look in terms of shape and size. It also helps contour your tummy, resulting in a delicious hour-glass figure. You get it; you flaunt it!

Starting Package - $3750

Dental Implants: When all else fails, a sparkling smile truly lifts one up. Make sure you up your game with dental implants. Whether it is one missing tooth or more, replace them with implants that support your crown and prevent jawbone loss. With good care, dental implants can last for a lifetime too!

Starting Package - $250

Rhinoplasty: As they say, a nose can entirely change the way you look. The nose you have long desired is not impossible to have. Our expert surgeons alter the shape and appearance as per your requirements and a glamorous new nose awaits you on the other side!

Starting Package - $3750
What do Plastic Surgery Packages Include?
All the above packages include the charges of surgery and anaesthesia, consultation and evaluation, attendant's stay at the hospital, investigations before the surgery, stay at a private hospital for a couple of days with food and consumables, stay at a four-star hotel for 5/6 days and our full-time assistance.
Planning Your Plastic Surgery Trip- Step by Step
Along with providing a number of facilities comes great responsibility. So how do we go about the process?
The first step is to help plan your travel. With the help of video and telephonic consultations, the treatment plan can be made.
The second step is to plan your travel, starting with the medical visa. All documents necessary for a medical visa will be sent, so the process becomes smoother for you.
The third step is to take you to the chosen hotel/hospital from the airport. After an in-person consultation with the doctor, the evaluations will be done before the surgery. Once the surgery is complete, you will be taken to the hotel for recovery, followed by the airport.
That is not all, the fourth step is aftercare. We stay in touch to learn about your progress and can set up consultation calls if required. Our full-time assistance throughout the trip can truly change the game, where all you gotta do is play!
To know more on how do we help you plan your trip, visit our step by step guide.
So, why wait to show the world the Best Version of Yourself. Call/ WhatsApp us at +91-932-003-6777 or write to us at info@indicure.com and leave the rest to us.