Which Country is the Best for Plastic Surgery
Apr 12, 2023
Plastic Surgery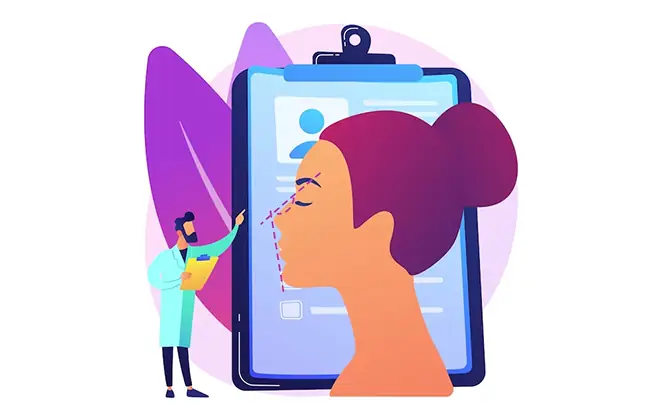 Plastic surgery is a surgical specialty that aims to give you the physical appearance and make you look as attractive and youthful as you feel and with advances in medical science that have increased the lifespan by almost twenty years, it does not necessarily mean that your physical age move linearly with time Plastic surgery has become more popular and accessible in recent years. Traveling to different parts of the world to undergo plastic surgery, seeking the expertise of renowned surgeons and state-of-the-art facilities is not just limited to celebrities anymore. Conversely the booming medical tourism industry has given us the tool to feel and look like a celebrity.
The decision to undergo plastic surgery is a personal one. We do everything to maintain a healthy body by ingesting the right foods, nutrients and exercising despite our busy lives; so why not restore, improve, and enhance our appearance with a little nip and a tuck? Let's take a detailed view of the top ten Plastic surgery destinations in the world, considering factors such as cost, quality, and safety.
South Korea:

With over a million procedures performed annually, some of the most skilled and experienced plastic surgeons in the world, and the clinics and hospitals that are equipped with state-of-the-art facilities, is widely regarded as the plastic surgery capital of the world. The industry is monitored and regulated by the Korean Association of Plastic Surgeons, ensuring a high standard of care.Korean plastic surgeons have developed a unique approach to plastic surgery, known as "Korean-style plastic surgery," which focuses on enhancing a patient's natural features through blepharoplasty or double eye-lid lift, rhinoplasty, and jawline contouringrather than altering them drastically. This is a very important aspect to keep in mind, since it makes South Korea a great option forpatients seeking subtle enhancementsrather than dramatic changes.

The country also has a well-developed medical tourism industry, with many clinics offering packages that include airport pick-up, accommodation, and translation services. However, it is important to research and choose a reputable clinic that adheres to high standards of safety and quality.

Brazil:

A Brazilian-butt lift is probably the first thing that pops in your mind and rightly so!! Brazil with its gorgeous beaches, sweet tropical winds offering an escape from the bitter cold also has itswarm and friendly culture, which makes it an attractive destination for patients seeking a relaxing and enjoyable experience.The country is particularly popular for procedures such as breast augmentation and Brazilian butt lifts, which have become synonymous with the Brazilian aesthetic.

Although Brazil offers one of the best costs in the industry it is imperative to note that while plastic surgery is legal in Brazil, the industry is not as well-regulated as in other countries. As with any surgery there is a risk involved even under the best of conditions, but the patients must do extensive research to choose a reputable clinic with qualified and experienced surgeons.

Thailand:

Thailand is particularly popular for gender confirmation surgery, as well as breast augmentation and facial surgeries. Thailand has been a favourite location of an affordable exotic vacation for decades now paving a way to medical tourism in the country that is in its budding stages.Bangkok, the country's capital, has some of the most modern and well-equipped hospitals in Southeast Asia, and the surgeons are highly trained and experienced. Even though the costs are competitive due the cosmetic surgery clinics catering to a large populace that is always in flux owing to the touristic ebb and flow, monitoring the procedures, outcomes and adverse effects is an undeniable challenge for the medical industry.

Mexico:

With many Mexican Surgeons having obtained their training in USA, just south of the border make it a popular destination for Americans seeking affordable plastic surgery procedures.The country is particularly popular for body contouring procedures, such as tummy tucks and liposuction. Although the costs are much less than that in USA, it is still significantly higher than other countries.

Turkey:

Turkey along with India is one of the oldest players in this industry. Turkey rules the roost for Hair transplant and rhinoplasty. Istanbul has become a hub for cosmetic surgery, with a range of procedures available at state-of-the-art clinics and hospitalsknown for its affordable and high-quality plastic surgery procedures, attracting patients from all over the world.

United Arab Emirates:

The United Arab Emirates (UAE) is the wild card entry to this arena. Cosmetic enhancement has always been popular in the Arab world but in the recent past Dubai has emerged as a popular choice for patients from the Middle East and North Africa. The cosmopolitan glitz and glamour of Dubai spills onto its high-end plastic surgery clinics and hospitals as well offering a wide range of procedures, from facelifts to liposuction.

The only cons to this choice probably are, that since the plastic surgeons are trained and certified in either USA, Europe or Australia, the costs are at par with those countries.

Germany:

Like in everything else it is not a surprise that Germany takes the lead in this aspect. Known for its high-quality medical care, some of the most skilled plastic surgeons in the world and hospitals that boasts of a technology from the future Germany is top destination particularly popular for breast reconstruction surgery and body contouring procedures.Bear in mind that because plastic surgery is an elective procedure it is not funded by the government or insurance companies and the cost is born almost entirely by the patient and can add up to a sizeable amount.

Spain:

The Goldilocks zone of Europe, with it's Mediterranean temperate weather, colourful musical culture and warm amiable people, Spain has been a popular holiday spot for Europeans and Latin Americans long before becoming increasingly popular for plastic surgery.

United States:

There is no denying that United States is home to some of the most renowned plastic surgeons in the world catering to the who's who of Hollywood. What that also implies is that there is no competition in terms of costs, so unless your next album or concert tour tickets are sold out you might want to manage your finances as cost is a very important feature to consider when zeroing down on USA.

India:

A Growing Destination for Plastic Surgery is considered the Mecca of Plastic Surgery with prospective patients from all corners flying in to get a slice of their experience.

India is known for its medical education and competitive and rigorous training for super speciality training like Plastic Surgery.Many Indian plastic surgeons have additional training in the US or Europe and obtained international accreditation to hone their skills and gain a deep understanding of the latest surgical techniques and technology, making them the top choice for patients from around the world.Unlike other countries India offers a wide range of plastic surgery procedures that cater to different needs and requirements. Some of the most popular plastic surgery procedures in India include breast augmentation, liposuction, rhinoplasty, facelift, tummy tuck or if you are looking for a full body transformation, you can combine it all in a mommy make-over surgery. Indian plastic surgeons use the latest techniques and technology to ensure that patients get the best possible results from their surgery.

Nothing Beats Indian costs especially since the quality of care is not compromised.Compared to countries like the US, UK, or Australia, the cost of plastic surgery in India is significantly lower. This makes it an attractive option for people who want to improve their appearance but cannot afford the high cost of plastic surgery in their home country. The hospitals and clinics are centered around patient comfort and safety with recognition from renowned organizations such as the JCI, making them a safe and reliable option for plastic surgery.

India has made it easy for patients from around the world to get medical visas. The medical visa process is straightforward, and patients can apply for a visa online. There is something for everyone in India patients who come to India for plastic surgery can also enjoy the country's tourist destinations. From the Taj Mahal to the beaches of Goa, patients can combine their plastic surgery procedure with a vacation and enjoy the sights and sounds of this beautiful country.

In conclusion, India is the best country for plastic surgery for several reasons. It has highly skilled plastic surgeons, state-of-the-art facilities, affordable cost, easy access to medical visas, and a range of procedures. Patients who come to India for plastic surgery can also enjoy the country's tourist destinations. If you are considering plastic surgery, India should be at the top of your list of destinations.