Is Plastic Surgery Safe in India? How to Find the Best Surgeons and Clinics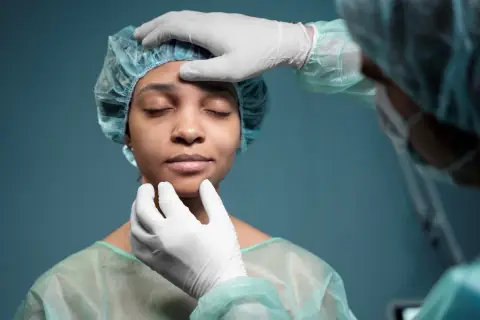 Will you think of India when searching for an overseas location to get a quality liposuction or a nose job at a reasonable price? "Is plastic surgery safe in India? Which city should I consider for my procedure? How am I going to find a good surgeon there?"
While it is great to immerse yourself in diverse cultural and spiritual experiences in India, it is not a place one would associate with aesthetic medical treatments. Naturally, it may not be among your top or even favorable destinations.
If you are also having such thoughts in your mind then you are not alone.
This article will answer all your questions and concerns. Here, we present some key data to help you evaluate the reliability, safety, and affordability of plastic surgery in India. We will also provide information on how to locate the top clinics and best doctors in India for your treatment.
Read on to learn about the safe cosmetic procedures available in India.
The Long History of Plastic Surgery In India
Fun fact for those who are skeptical about the safety of plastic surgery in India-cosmetic surgery is an Indian legacy.
The ancient Indian surgeon, Sushruta, is regarded as the 'Father of plastic surgery'. He is an Indian doctor who lived sometime between 1000 B.C and 800 B.C, who wrote 'Shushruta Samhita', a renowned medical text in Sanskrit that outlines the methods of rhinoplasty. Modern rhinoplasty uses the basic methods outlined in this ancient book, which is known among plastic surgeons as the 'Indian method' in rhinoplasty.
With the country's rapid advancement in medical technology, healthcare infrastructure, medical research, and education, in recent years India has emerged as one of the top and affordable destinations for cosmetic and reconstructive procedures. It is one of the top ten countries in terms of the number of plastic procedures performed in 2022 according to the report by the International Society of Aesthetic Plastic Surgery (IAPS).
Now turning to the most important question: Is Plastic Surgery Safe in India? Here are 5 Key Points:
There are numerous risks involved with plastic surgery. Postoperative risks include procedural complications, side effects, and most importantly, the quality of outcome, which will alter the patient's appearance. When thinking about having such a treatment performed abroad, there are several things to consider, such as the clinic's and doctor's experience and credentials, getting a visa, interacting with the hospital staff, etc.
Here is how India checks all of the boxes on this list.
Expert doctors and clinics offering state-of-the-art medical facilities and personalized care

According to the ISAPS survey report 2022, India has 2400 plastic surgeons. Many of these physicians have acquired further training and international accreditations in other countries. Some of them even returned to practice in India after gaining extensive experience working in countries such as the United States, Singapore, and other European nations.

In addition to expert surgeons and highly professional medical staff, Indian hospitals use cutting-edge technologies to provide the most modern care for patients. India also boasts a large workforce of nurses and medical support staff. The hospitals are all well-staffed and the medical care is personalized in the private hospitals.

Regulatory Differences

Another significant factor why plastic surgery is cheaper abroad is the variation in regulations and legal requirements. In some countries, regulatory bodies may have less stringent standards for medical facilities and practitioners, which can lower compliance costs. While this could raise concerns about safety and quality, many countries with affordable plastic surgery have reputable clinics that adhere to internationally recognized standards.

Strong medical regulations for ensuring patient safety and security

The worst decision one can make regarding plastic surgery is to have the procedure performed by a quack.

The National Medical Commission of India has unequivocally stated that all aesthetic procedures in the country must be performed by recognized, board-certified specialists in fully-equipped medical facilities. Do your research, discover a qualified plastic surgeon in India, and verify their credentials before proceeding with the operation.

High-quality treatment and care that meets international standards available at incredibly reasonable prices

The low cost of operations is the key attraction of India for plastic surgery. An average middle-class American can more easily afford plastic surgery in India than back home. Indian hospitals offer all the latest plastic surgery procedures. The services are at par with global standards and on the plus side, the cost of living is incredibly low. You can simply travel to India for your choice of procedure, with medical and other expenses well within your budget.

Easy to obtain a visa

India has a very lenient visa policy for foreign nationals seeking medical treatments and procedures. This includes plastic surgery. You can apply for a medical visa through a simple process and get it allotted once you have finalized your hospital. The entire process is online and you get the Indian visa while sitting in the comfort of your home.

Communication advantage- A large English-speaking population

Language and communication will not be an issue for foreigners in India. The majority of Indians understand and speak English. As a result, speaking with the local medical staff will not be a problem. So, if you are hesitant in choosing to do plastic surgery in India because of the problems you think you might face due to differences in dialects, you have nothing to worry about.
How to Find the Best Surgeons and Clinics in India
Homework is the key. Investigate the procedure, your preferred clinic, and the surgeon. Check if they are board-certified, have enough expertise to conduct the surgery, and have favorable feedback.
You can have prior video consultations with the doctors to dispel any concerns you may have about getting the procedure. That way, you can pick the person with whom you are most comfortable going under the knife. These consultations are not expensive at all.
Examine the review closely and verify the before and after pictures of their past work. However, examine previous patient reviews to get a more accurate picture of the institution and the surgeon.
If you don't want to get through these taxing processes, trust IndiCure Health Tours to find you the best surgeon, facility, and finest care for you in India. IndiCure is one of India's most trusted medical tourism companies, with over a decade of expertise serving clients from over 50 countries. The company's primary goal is to understand what international patients require and to provide them with the best medical tourism solutions at the most reasonable pricing in India.
'Is plastic surgery safe in India' Is this question still bothering you? Connect with IndiCure right away and seek the right guidance to get answers to your concerns more meticulously.